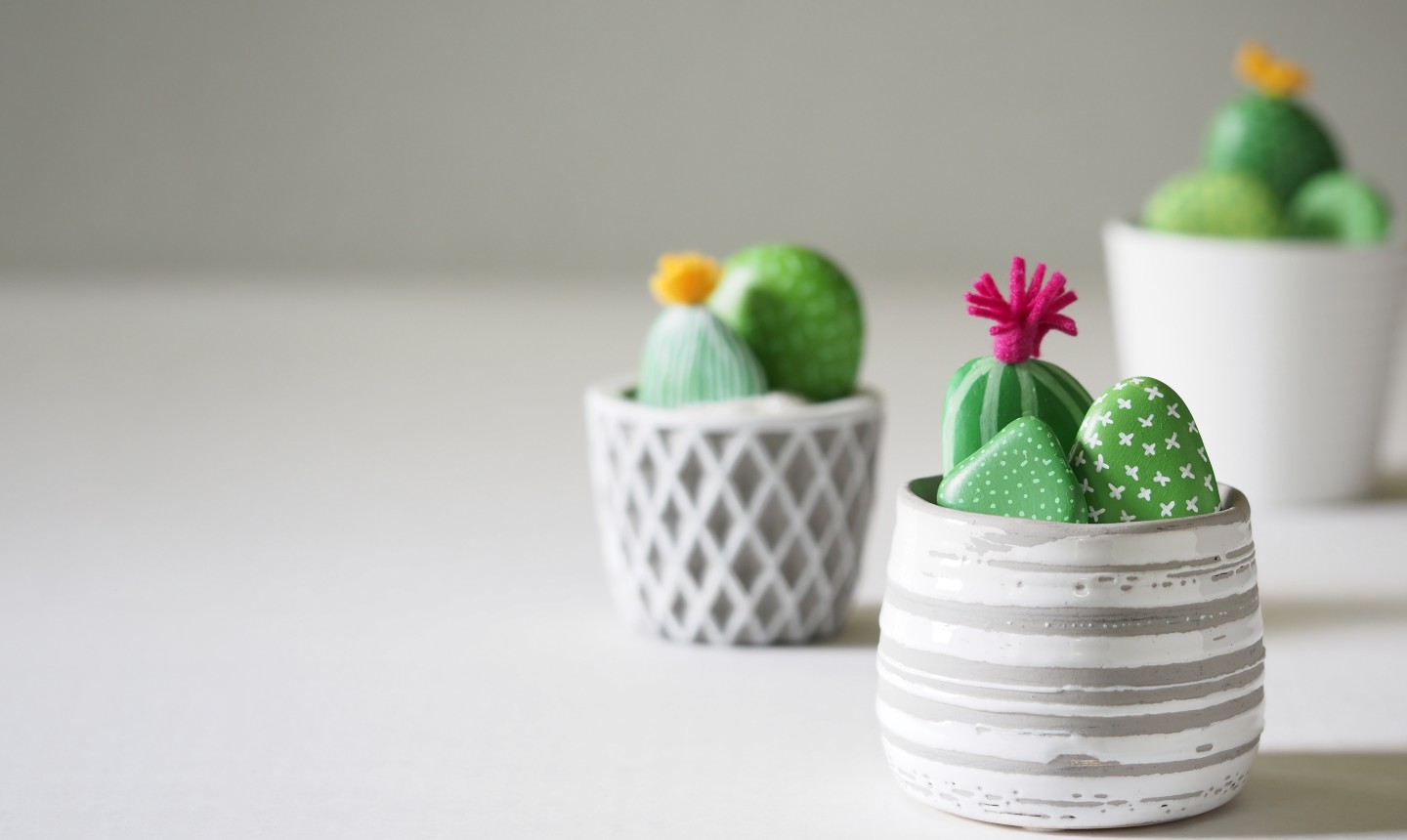 If your thumb is more crafty than green, then you've come to just the right place! Molded, painted, stitched, and more … these projects will give you your cactus fill, without ever needing to go near an actual plant.
1. Rock On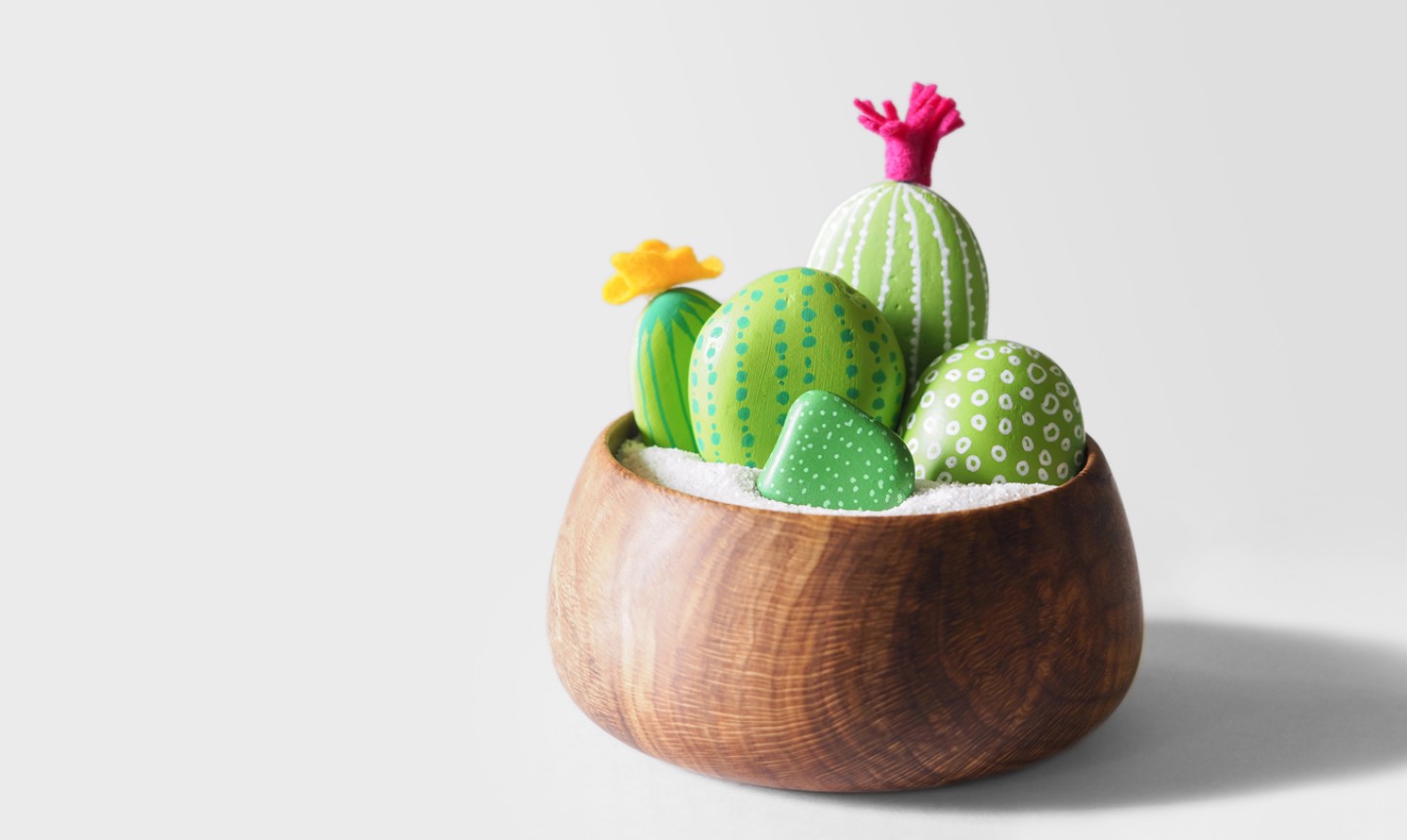 It's all in the details: Use an acrylic paint pen to jazz up the cacti in this rock garden. The pen is so much easier to control than a regular paint brush!
MAKE IT
2. Stitch to This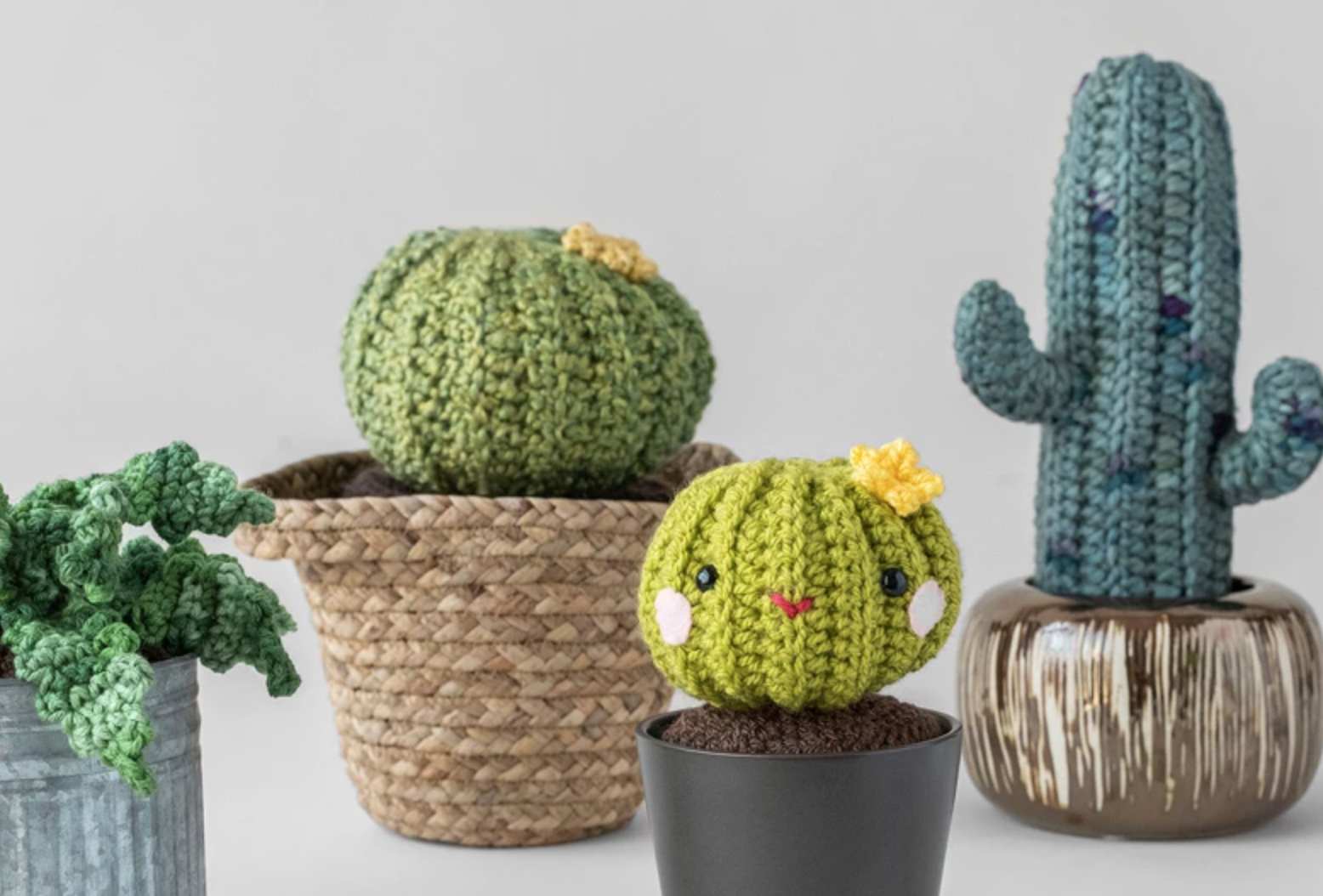 Get hooked on a new crochet project: amigurumi cacti! Stitch up a whole garden's worth, or pick and choose your favorite designs.
MAKE IT
3. On a Stick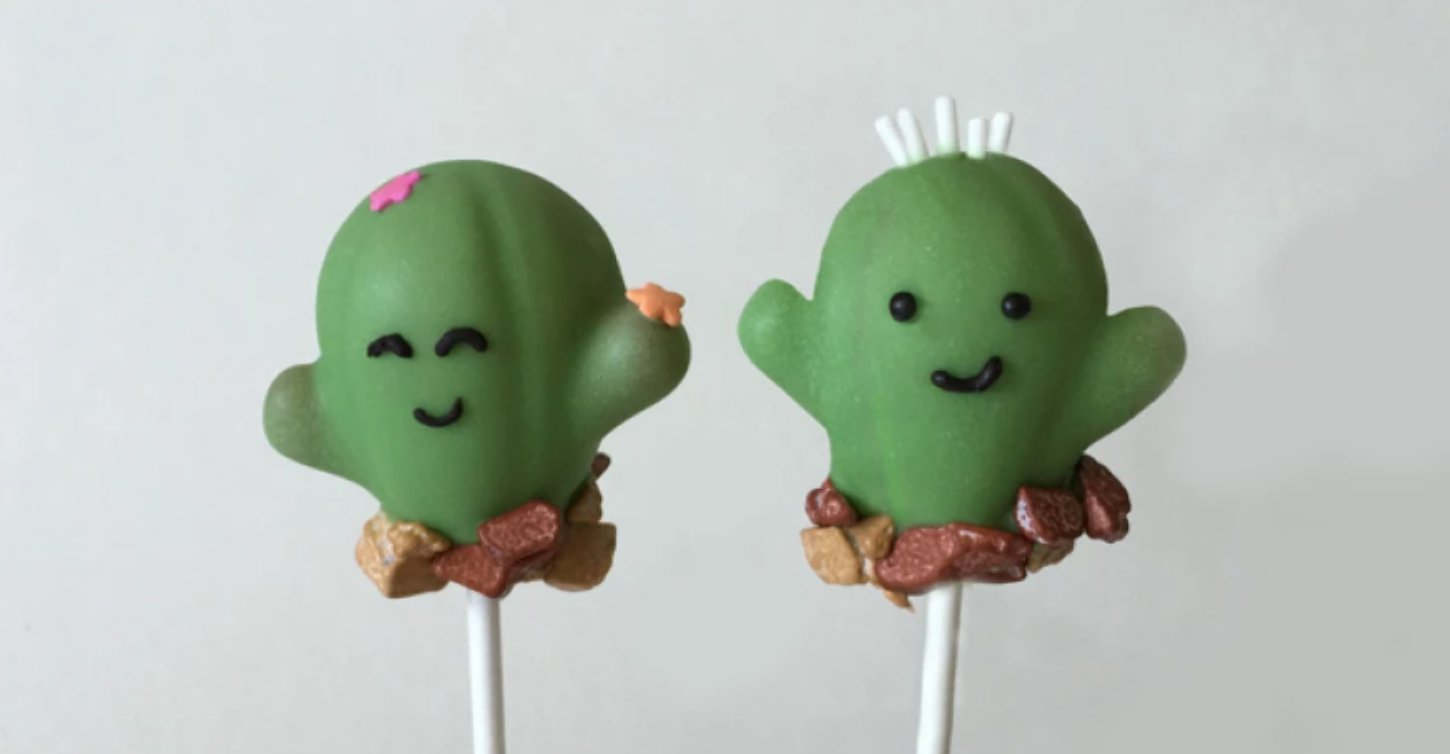 Stick Mike and Ike candies into your cake pop dough before dipping to get the perfect cactus arms! Genius.
MAKE IT
4. Painterly Perfection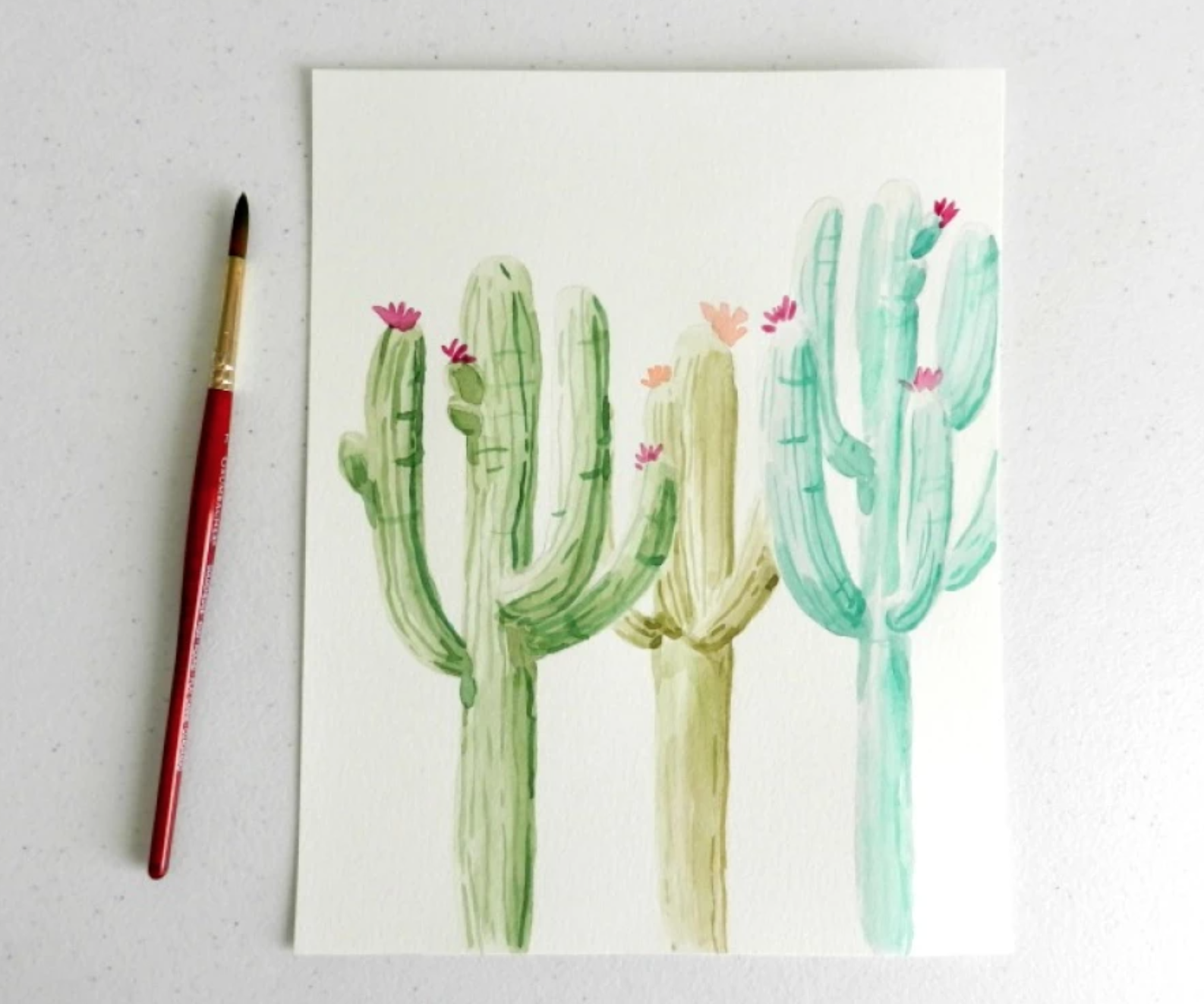 Painting these prickly plants is easier than you think! Just start with basic shapes, and then add some simple details from there.
5. Taste the Desert
Here's a little secret: Cacti are waay easier to pipe than flowers, because they don't have to be so delicate! These cupcakes' crushed cookie "sand" and mini pots are a nice touch, too.
MAKE IT
6. Jam Out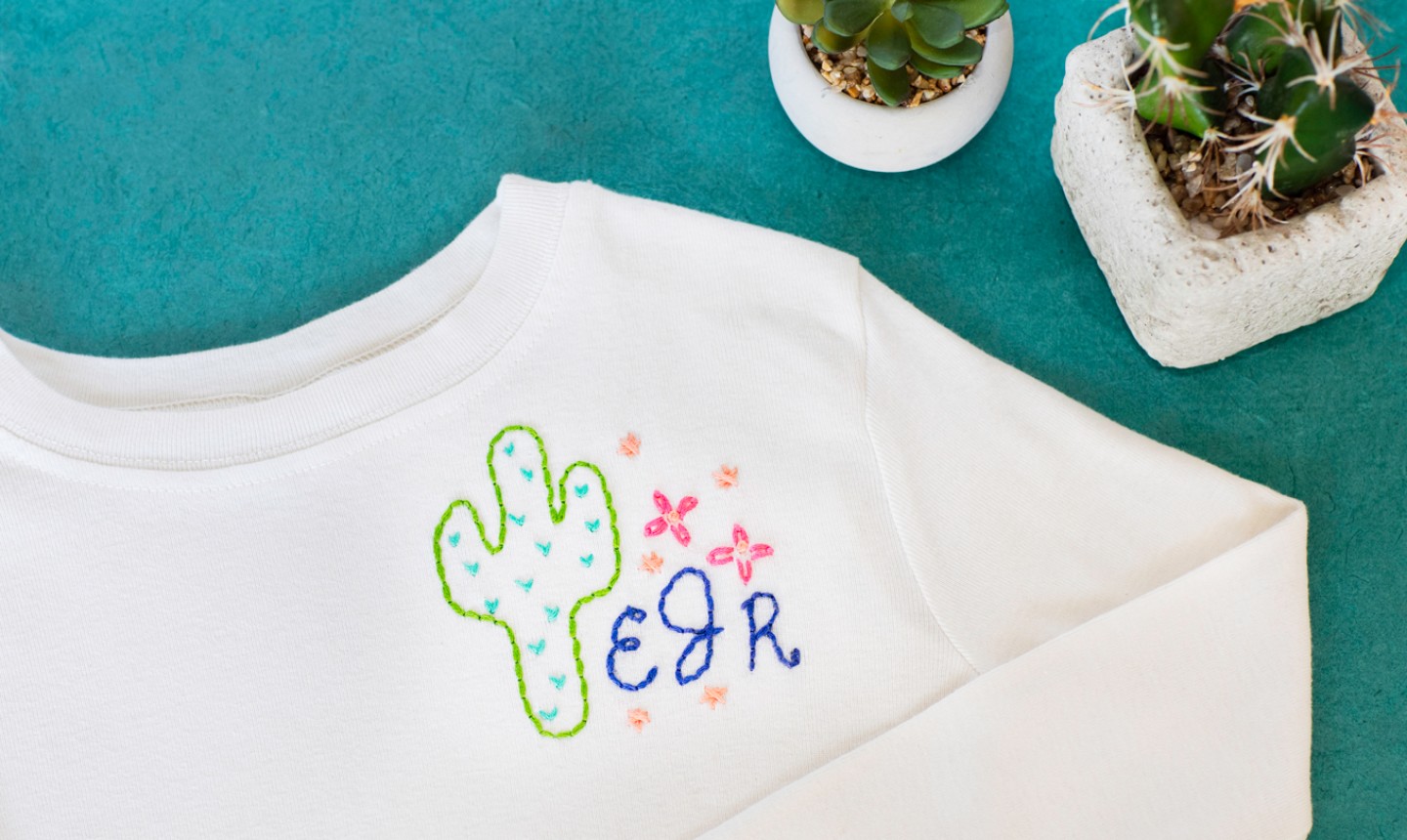 What's cuter than matching PJs? Matching, monogrammed PJs! And with some basic embroidery skills and our free pattern, your can make a set for each of your kiddos. (Or make 'em for yourself, no judgment!)
MAKE IT
7. Pile 'Em Up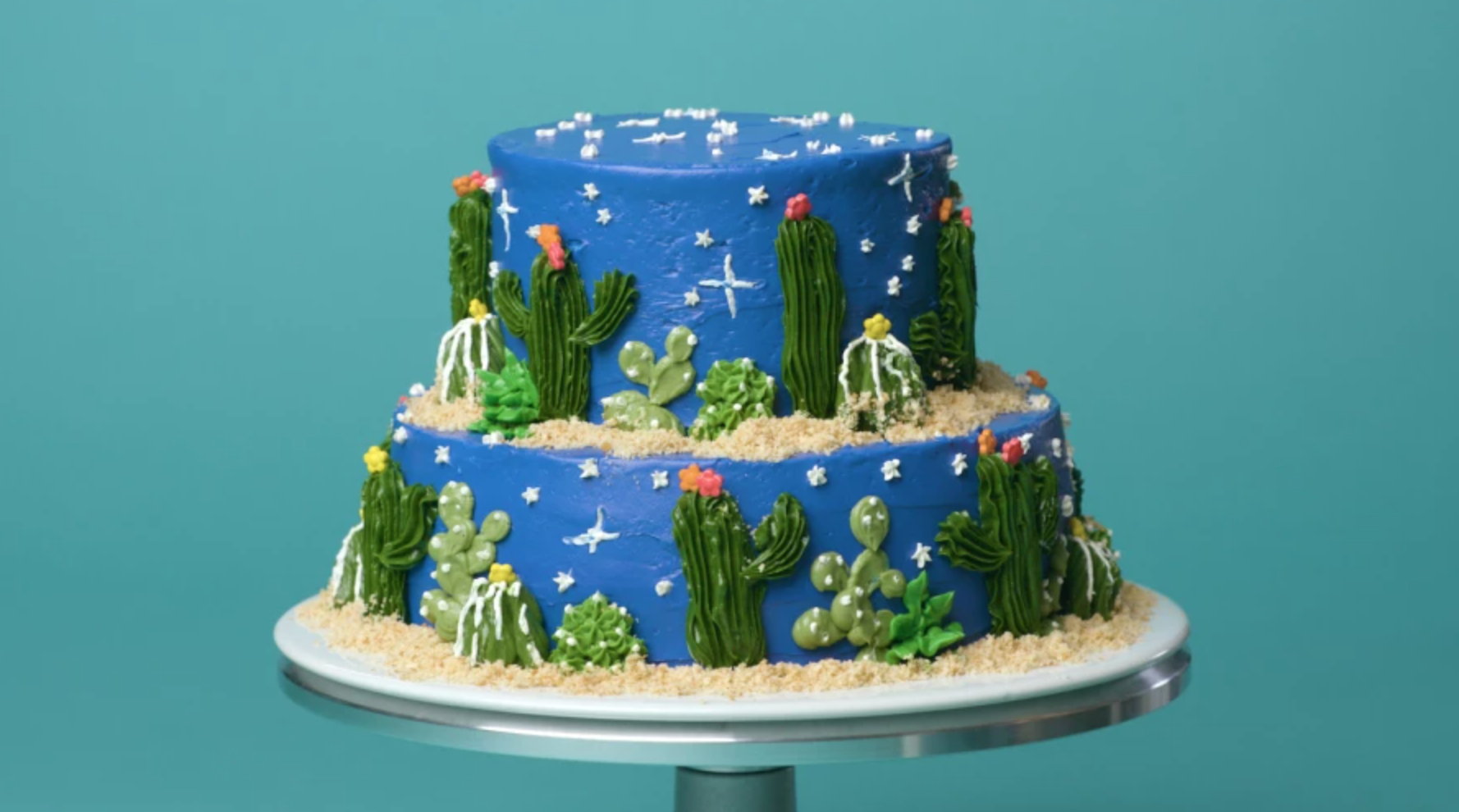 We'll cheer for two tiers of cacti! Getting the right look here is all about varying your shade of green buttercream and using a few different piping tips.
MAKE IT
8. Get Naked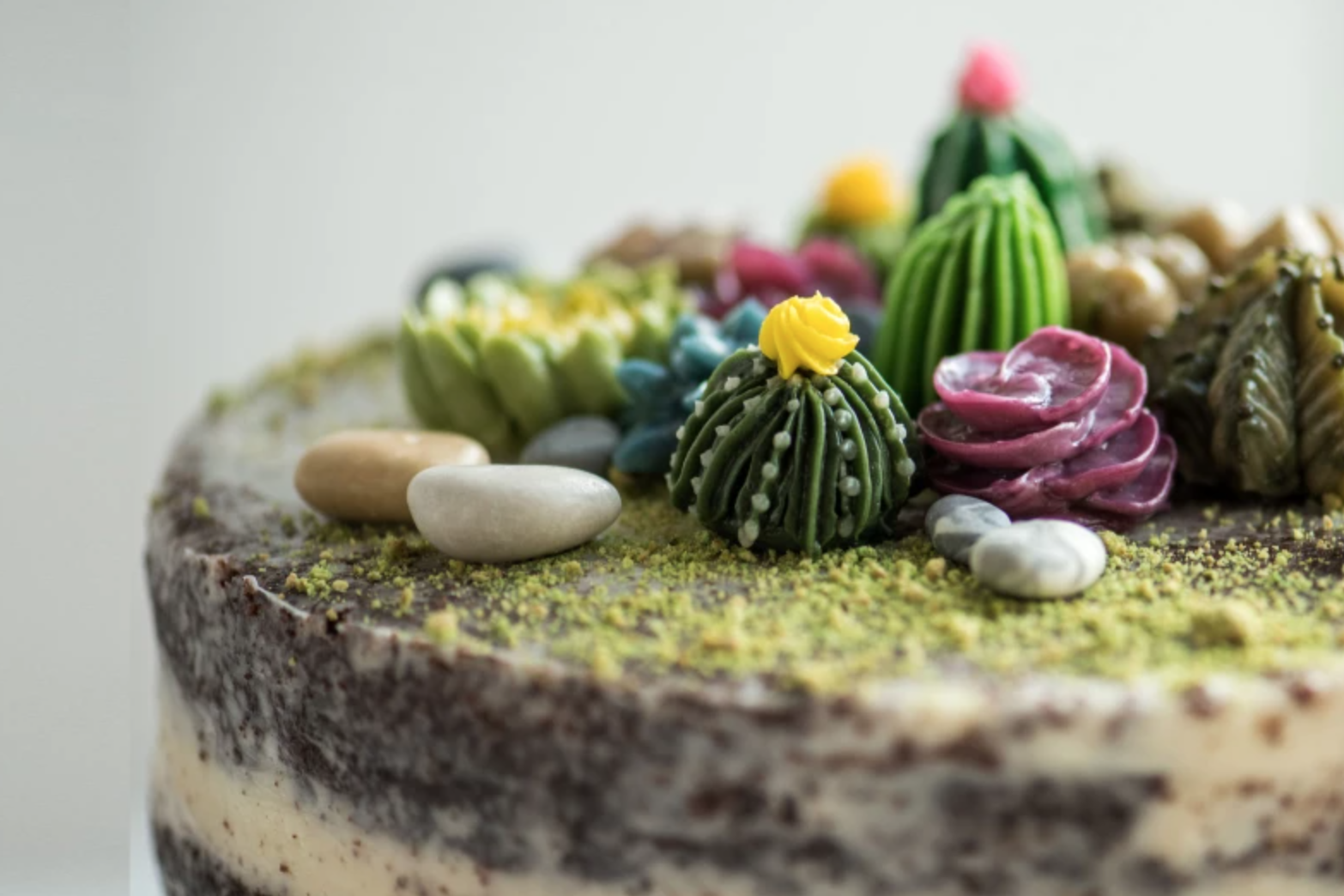 Piped buttercream cactus (and succulents, too!) are the perfect accompaniment to a simple naked cake.