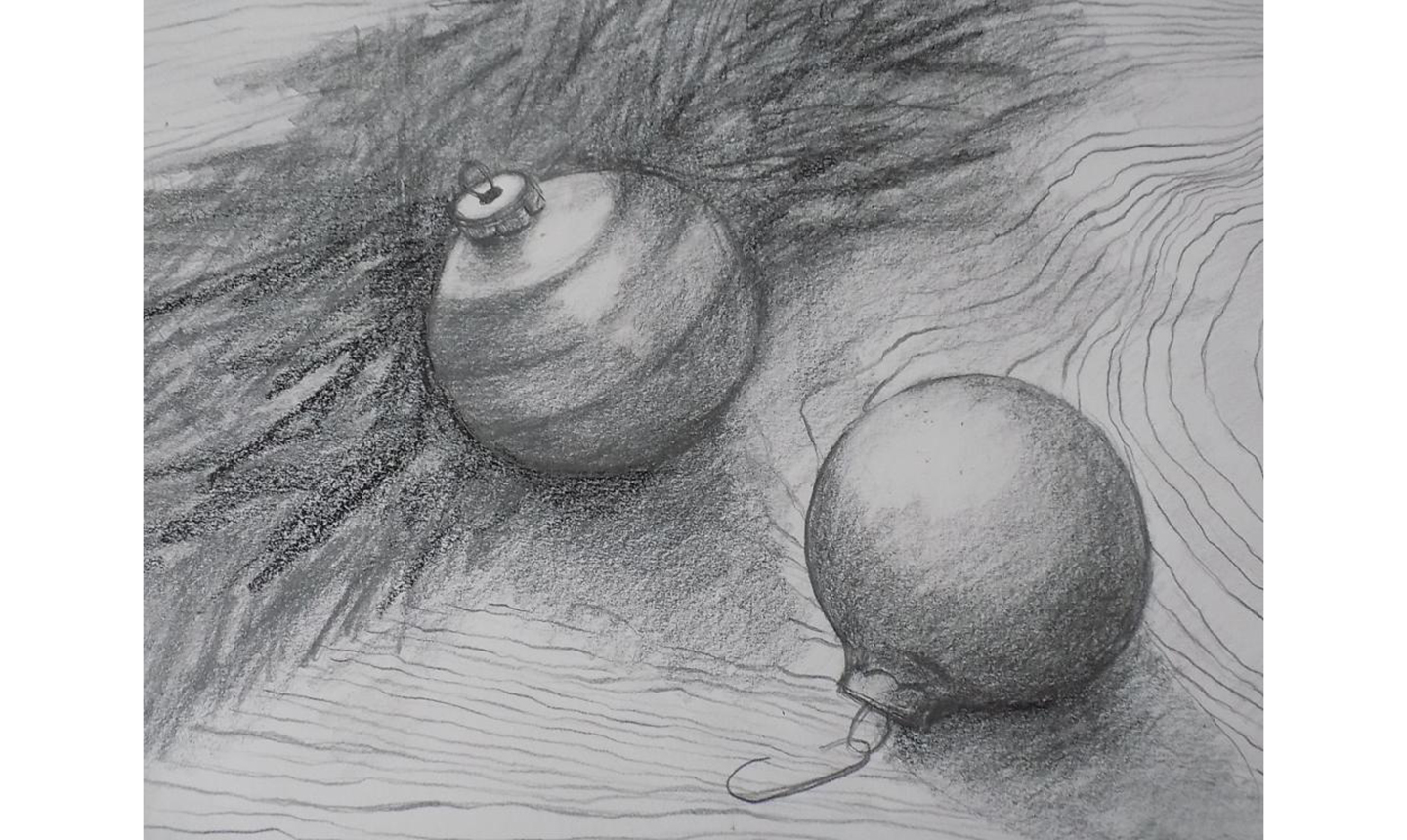 No matter your medium, there's a holiday-themed drawing waiting to be put down on paper. Whether you're looking for gift ideas or just want a fun, creative project with the fam, there are plenty of festive motifs and scenes to choose from. So go on and crank those Christmas tunes and start drawing with these Christmas drawing ideas!
1. Snowmen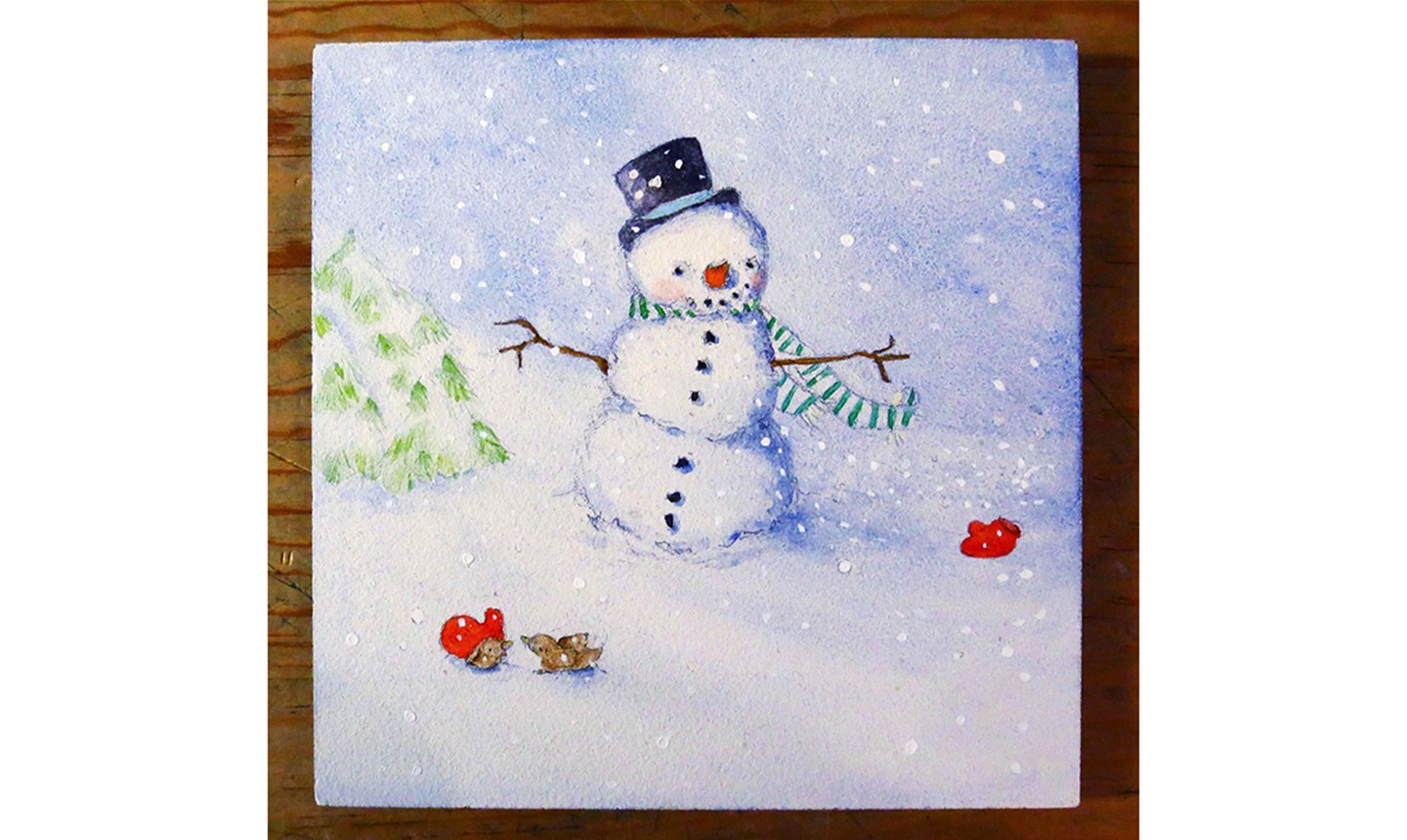 You don't need a magic hat to bring Frosty to life — just a pencil and paper. Drawing a snowman is a fun project for both kids and adults, and you can customize yours with a scarf or mittens, and draw an entire wintry scene to make sure he stays cold.
2. Christmas Trees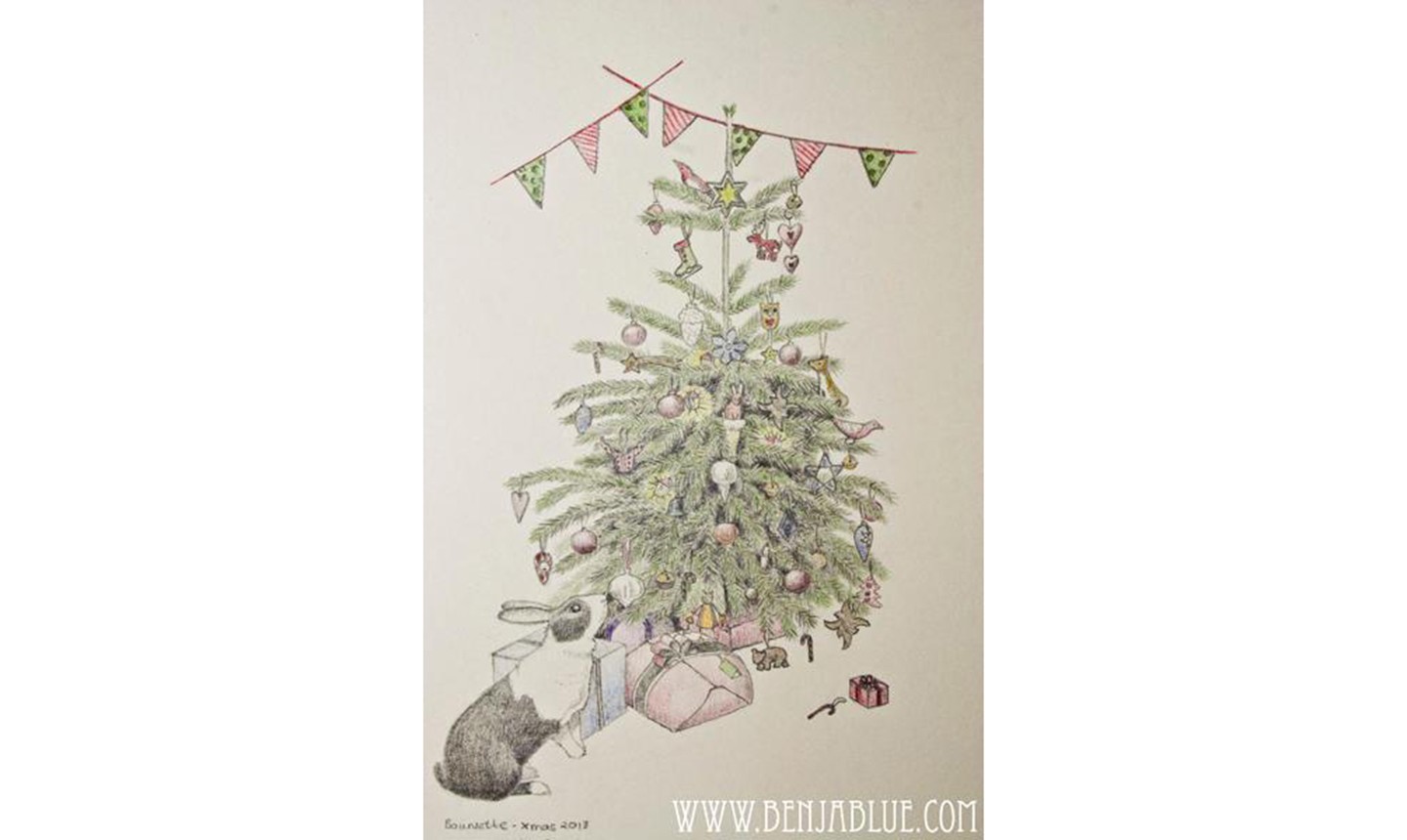 Bouniette and the Christmas Tree drawing by Craftsy member Benjinca
Take your Christmas tree drawing to the next level by adding garland, ornaments and strings of colorful lights. With so many elements to this composition, it's the perfect project to settle into while warming up by the fire.
3. Neighborhood Christmas Decorations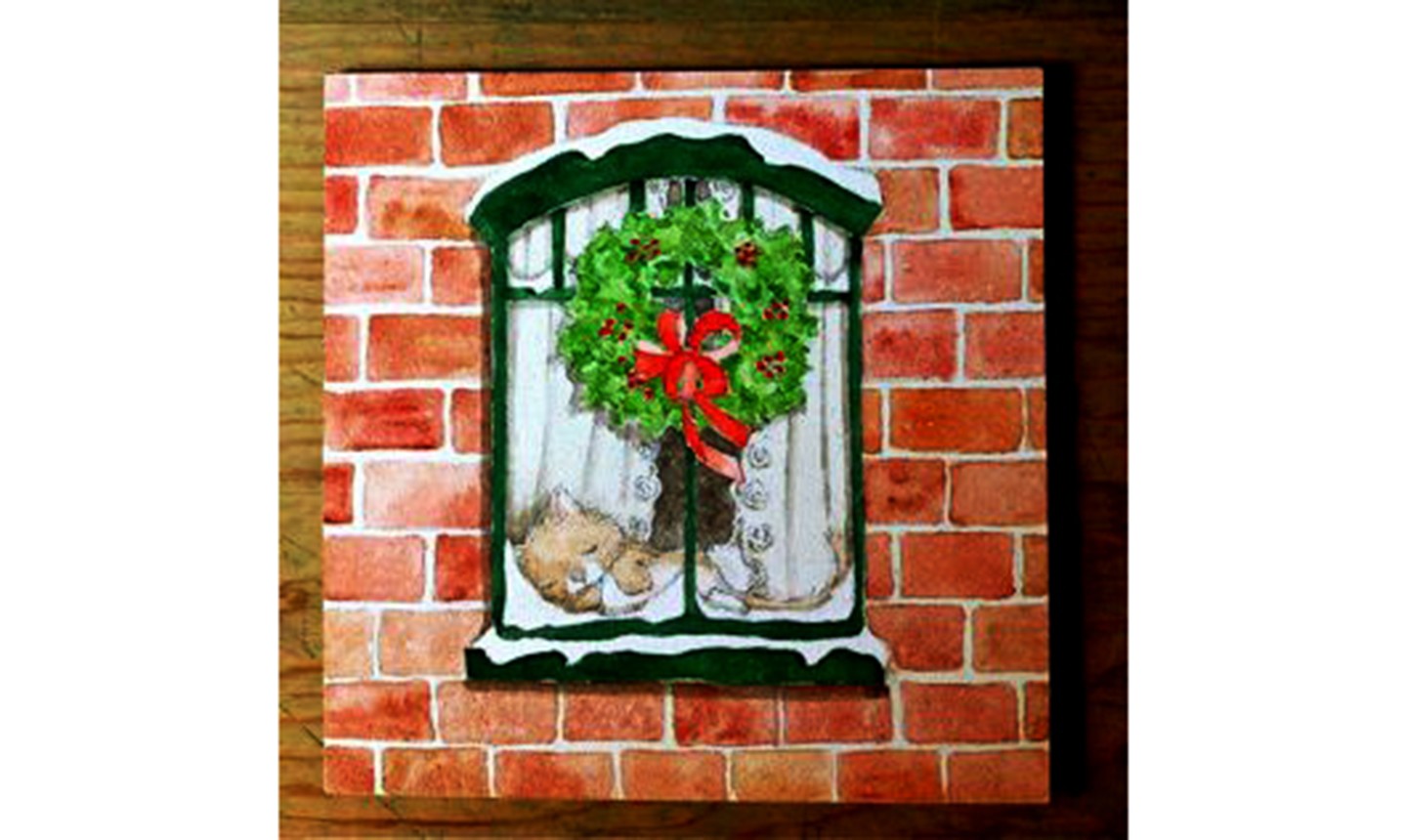 You don't have to look beyond your neighborhood for Christmas drawing inspiration. Find a particularly festive house (it could even be your own!) and sketch the facade. Make a statement by drawing the entire home, or focus in one cute area to pay close attention to every detail.
4. Holiday Lights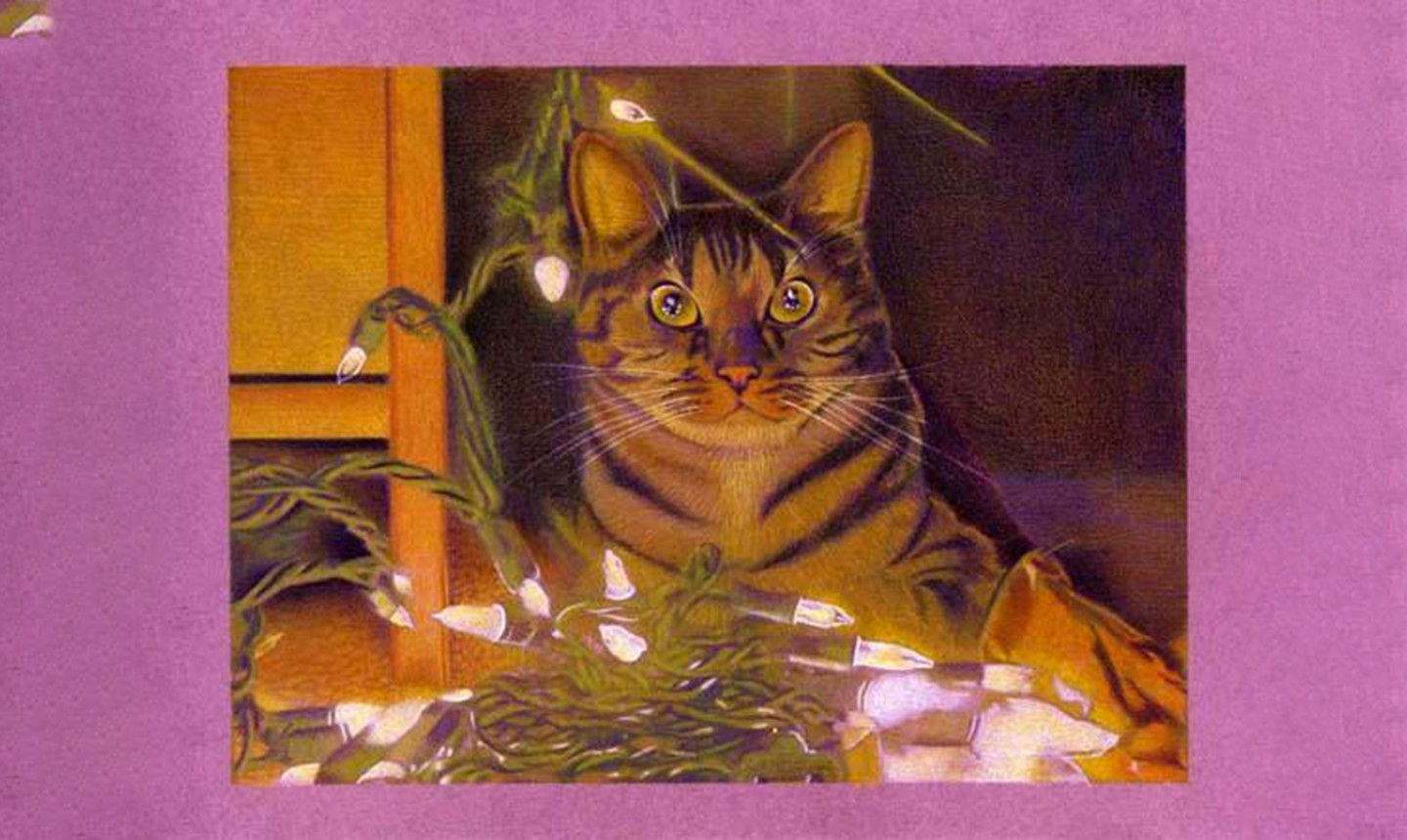 Abby the Tabby drawing by Craftsy member Mary McConnell
Everything looks more festive when you add glowing holiday lights. If you're up for the challenge of working with multiple light sources, lights are the perfect subject. Try drawing your playful cat or family dog with a tangle of lights, or keep it simple and draw a string of lights in the background of a simple festive scene.
5. A Cozy Scene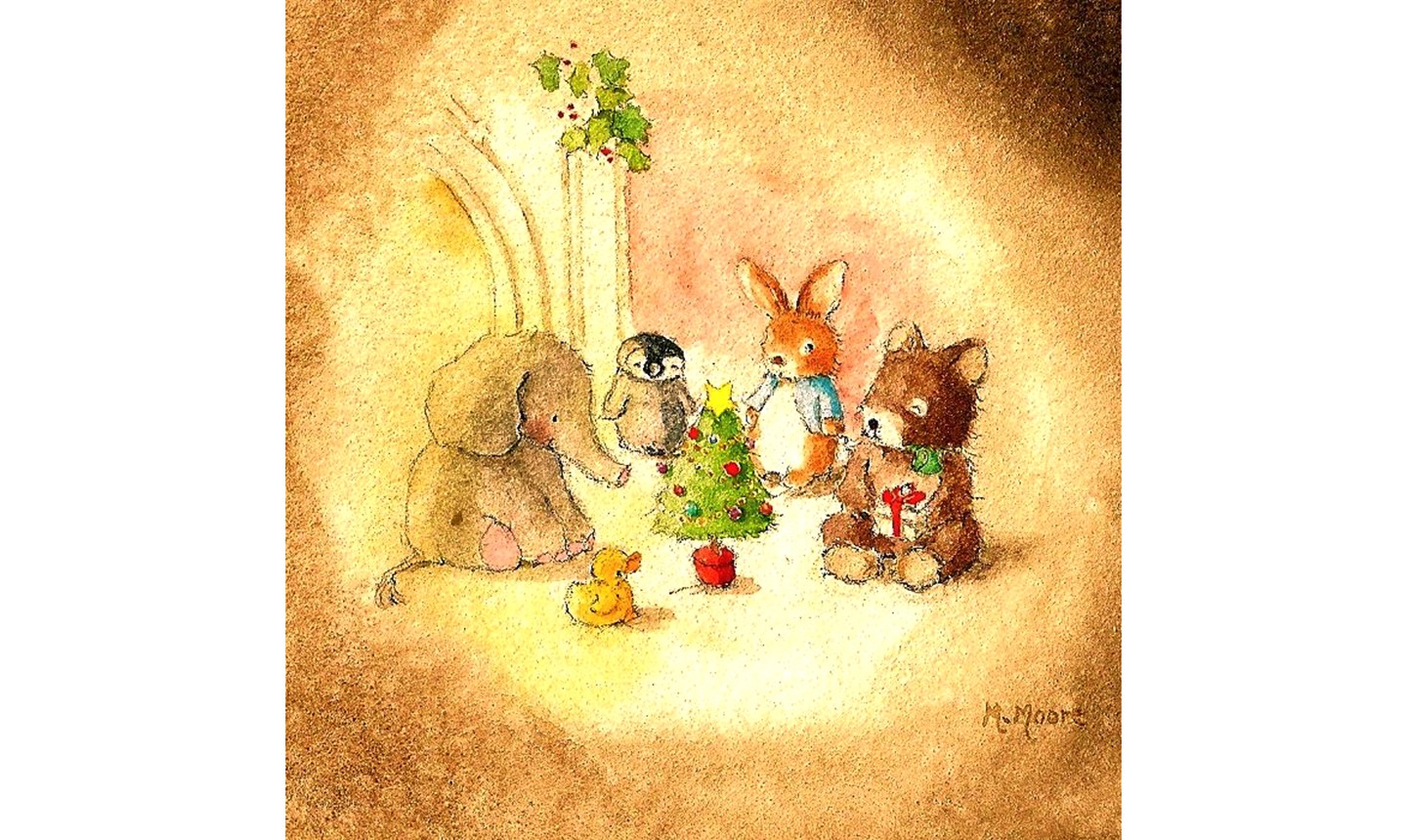 A warm holiday glow can capture the cozy, warm-hearted feeling of the holiday — which means you need to nail the color. Layer and blend colored pencils to saturate your scene with warm yellows, pinks, browns and a few splashes of green. It'll make for a picture-perfect setting.
6. A Nutcracker
Whether it's a small detail in a larger scene or the main subject of your drawing, nutcrackers are a lot of fun to draw. You can make them look like someone you know or dream up a personality all its own just for this special project.
7. Christmas Ornaments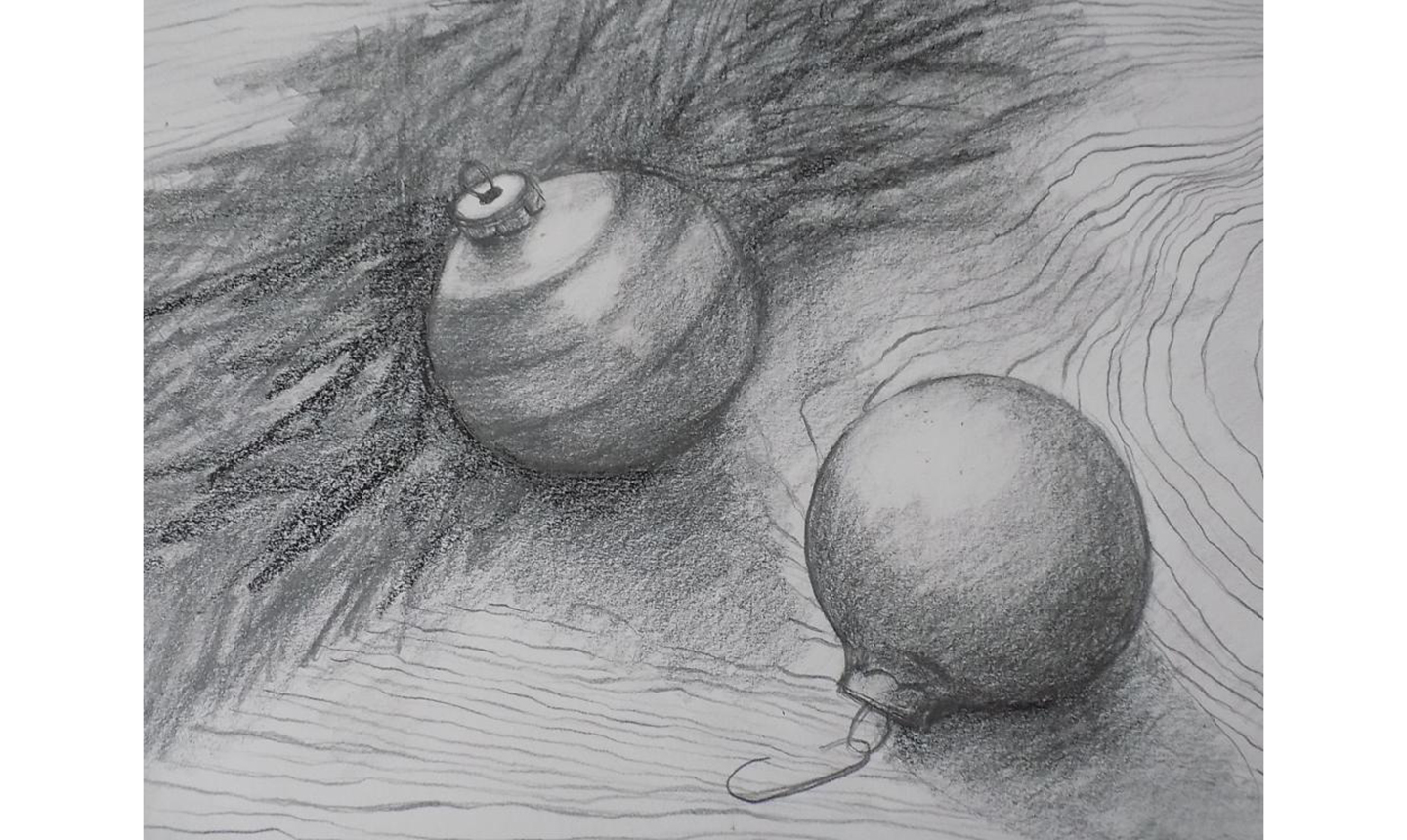 Pencil Sketch – Ornaments drawing by Craftsy member Linda Grise
Challenge yourself to draw realistic spheres in the most festive way imaginable. Whether they're hanging on the tree or strewn about like in the drawing above, you'll love all the possibilities of drawing tree decor. Plus, this is a great exercise in shading rounded shapes.
8. A Holly Wreath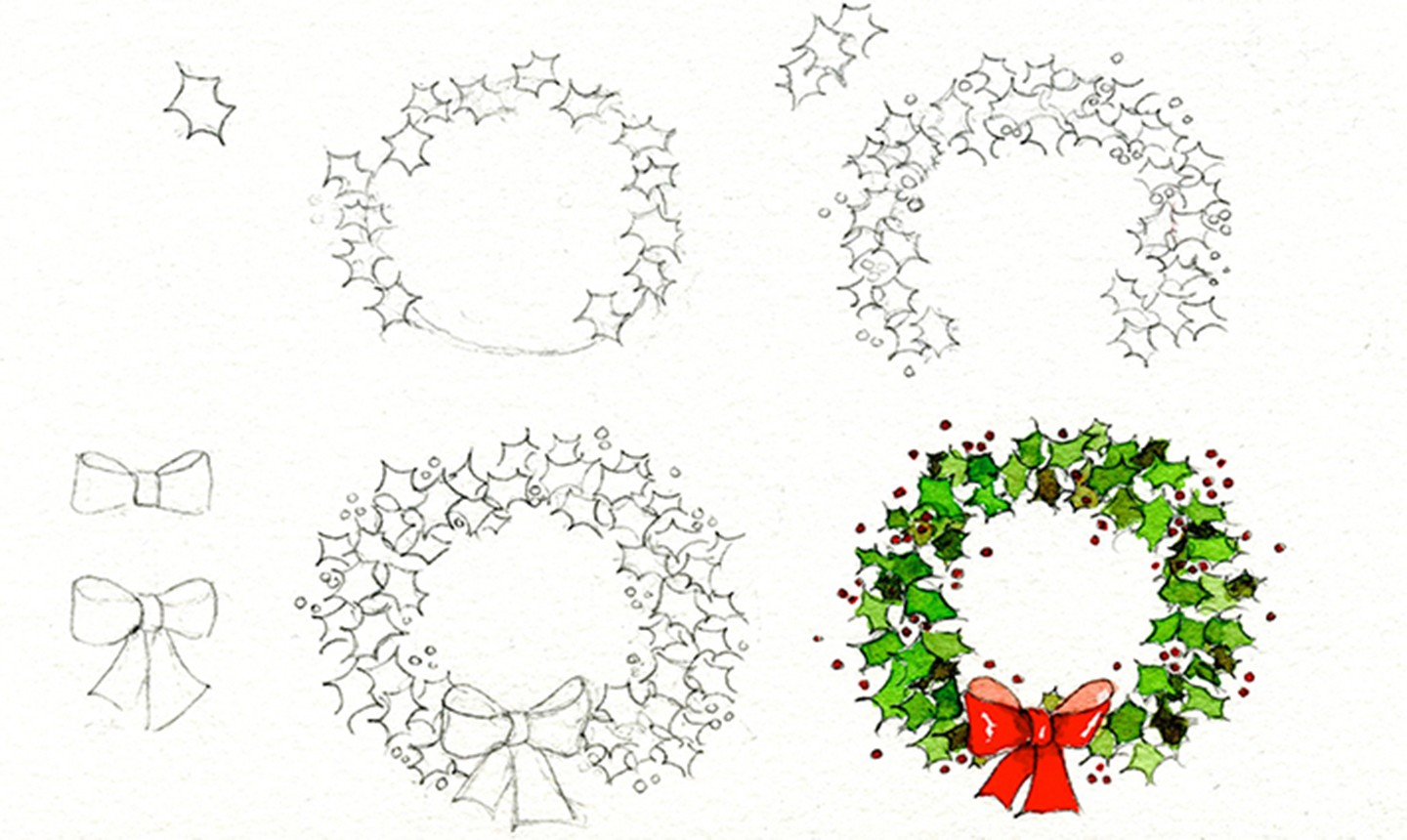 Nothing says "Christmas" quite like a wreath, and they're a fun object to draw around the holidays. Combine all the little details of the leaves, berries and ribbons into one festive work of art you'll love putting on display.