'Tis the season to create some holly jolly artwork! As the weather outside gets frightful, it's perfect time to learn how to draw a Christmas tree. After all, you have holiday cards to write, gift envelopes to decorate and table cards to create.
Artwork via CakeSpy
Adorable hand-drawn Christmas trees can add a festive touch to any number of creative projects during the holidays. 
Here, we'll guide you through an incredibly easy method to draw cartoon Christmas trees. Once you've mastered the basic method, you can take it further with suggestions for augmenting and "decorating" your trees by adding details, colors and shapes that make your drawing suit your unique style. 
How to draw a Christmas tree: the most basic method
This method is accessible to any level of artistic ability, yet creates a recognizable and effective Christmas tree. While this tutorial was created using pen and ink, you could use whatever medium you'd like. 
Step 1: 
Draw a somewhat skinny tall triangle. This is going to be the body of your Christmas tree. It's really as easy as that!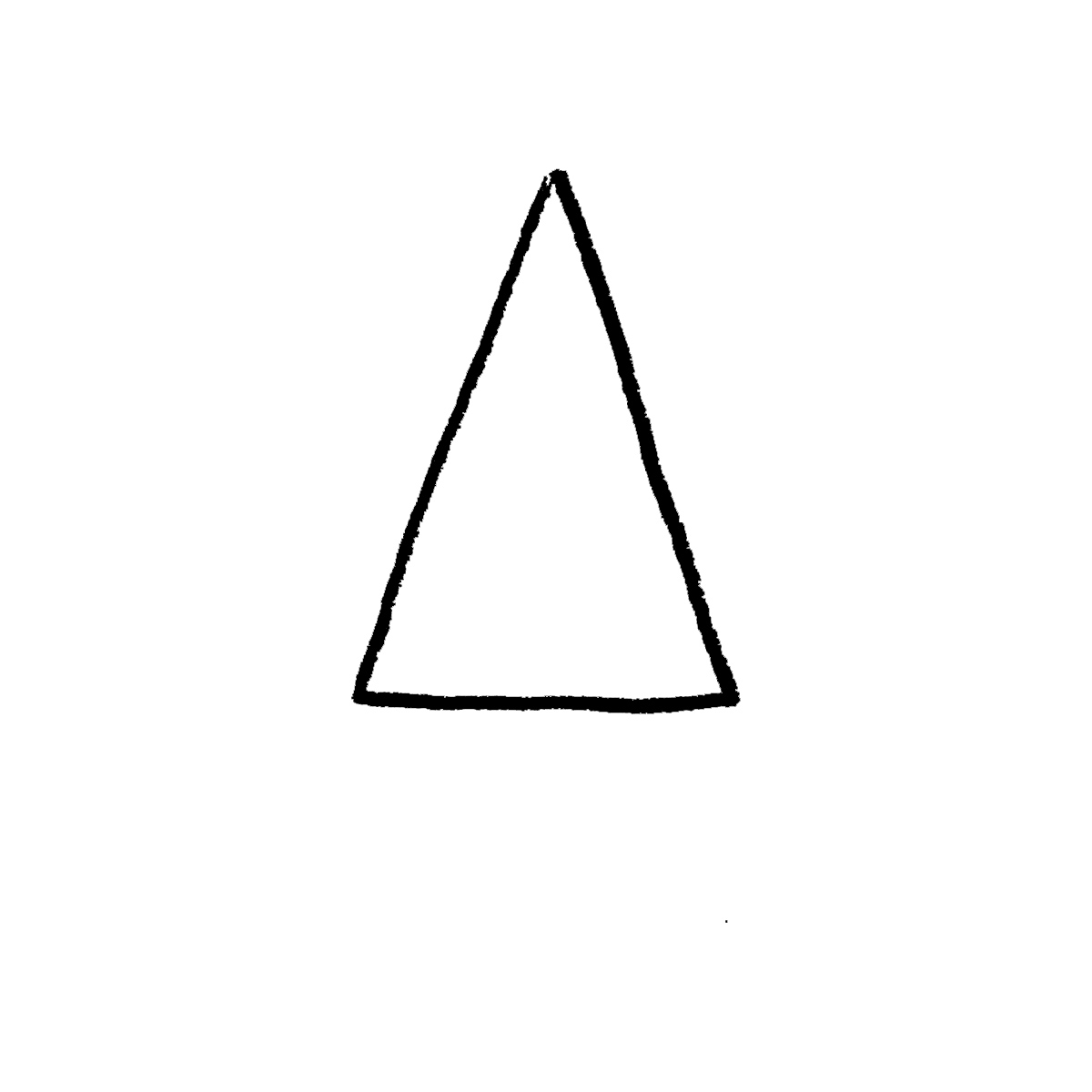 Step 2: 
Add two lines below the triangle to form a simple trunk, and add a Christmas tree base. I do a kind of "planter" style base, but you can shape the base however you'd like, or even draw a snowy ground below.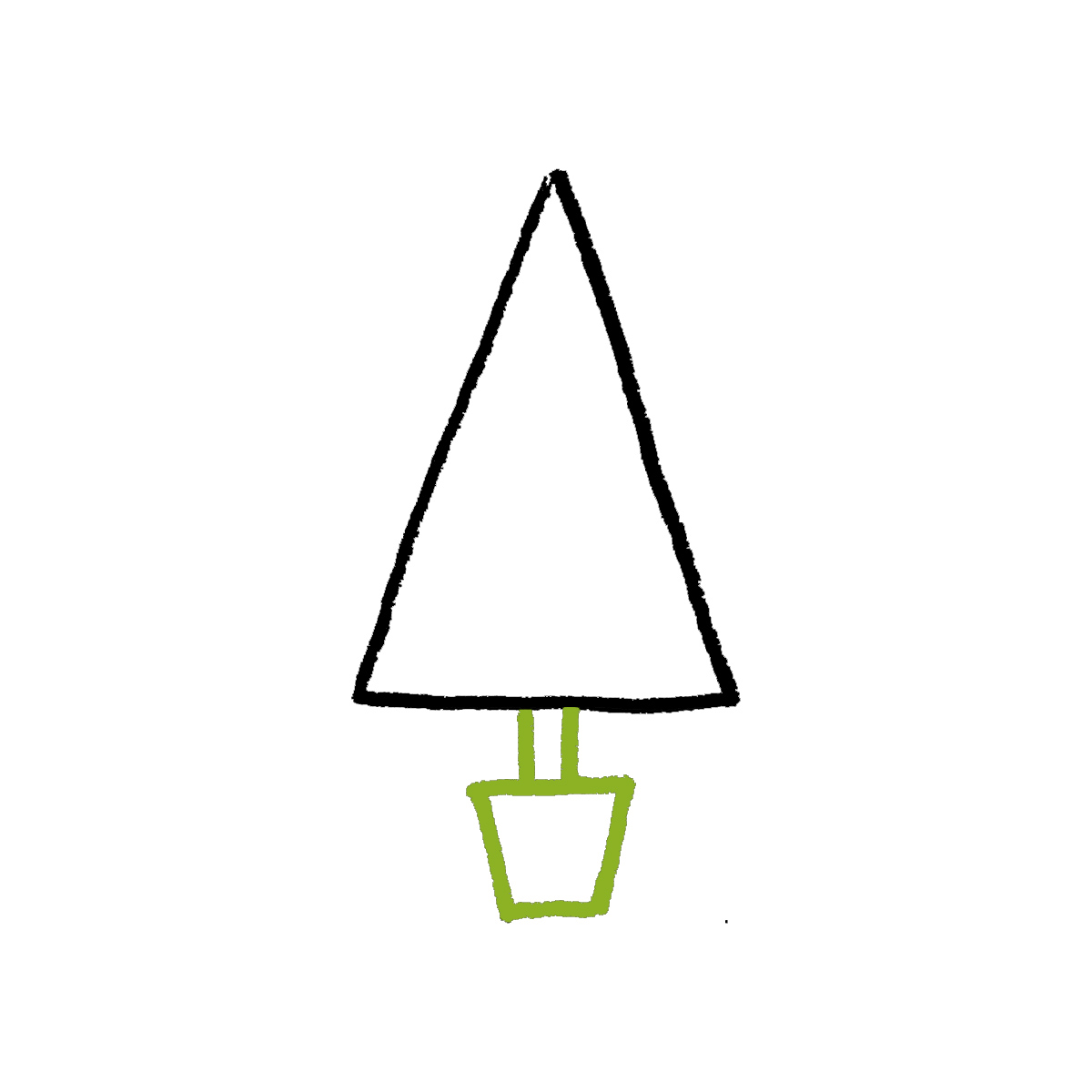 Step 3:
Add a star on top (or whatever decoration you'd prefer to top your tree).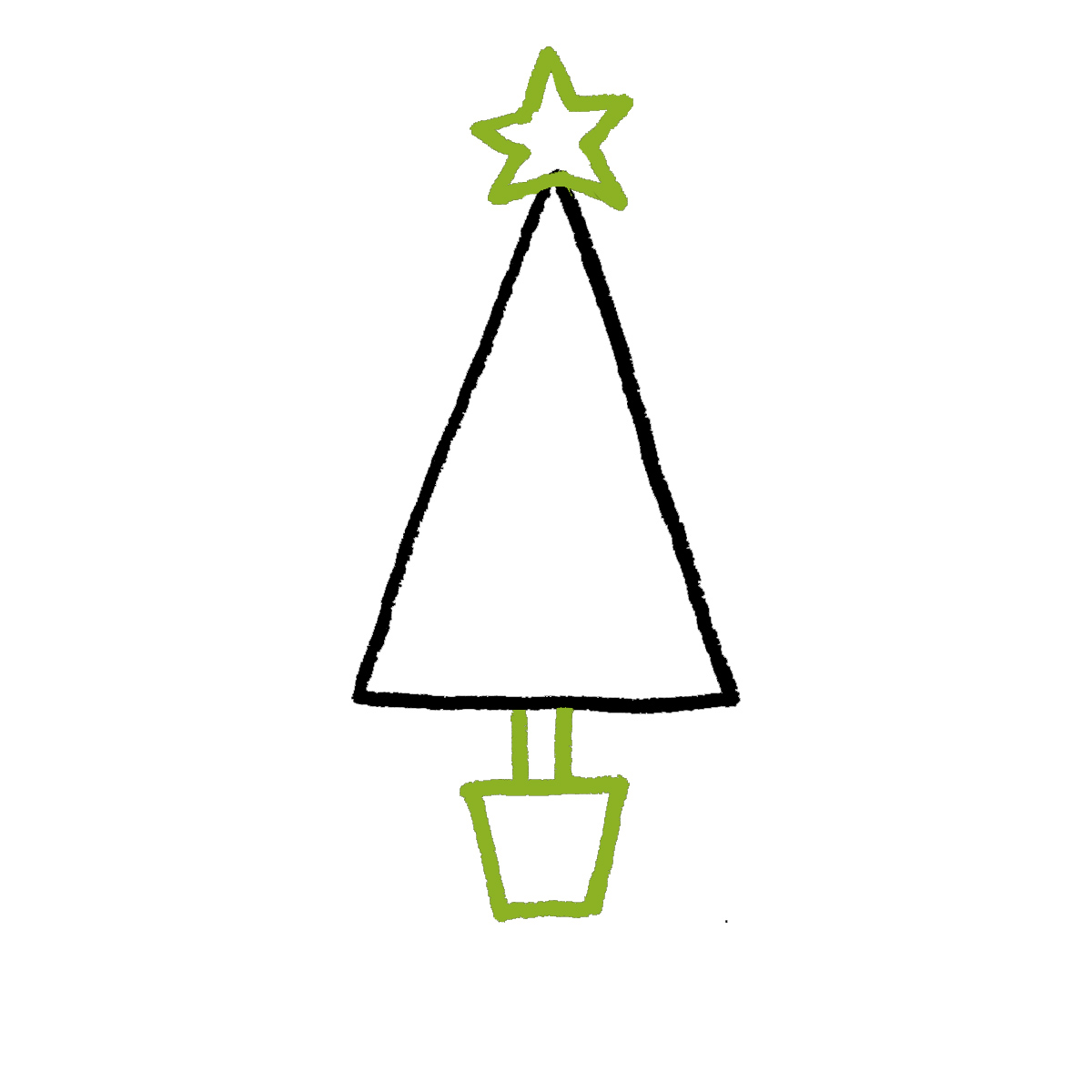 Step 4: 
Augment the tree with decorations! While this will vary depending on your style and aesthetic, I like to start with a sash that zigzags down the tree to start, and then to dot the blank spaces with small circles that act as ornaments.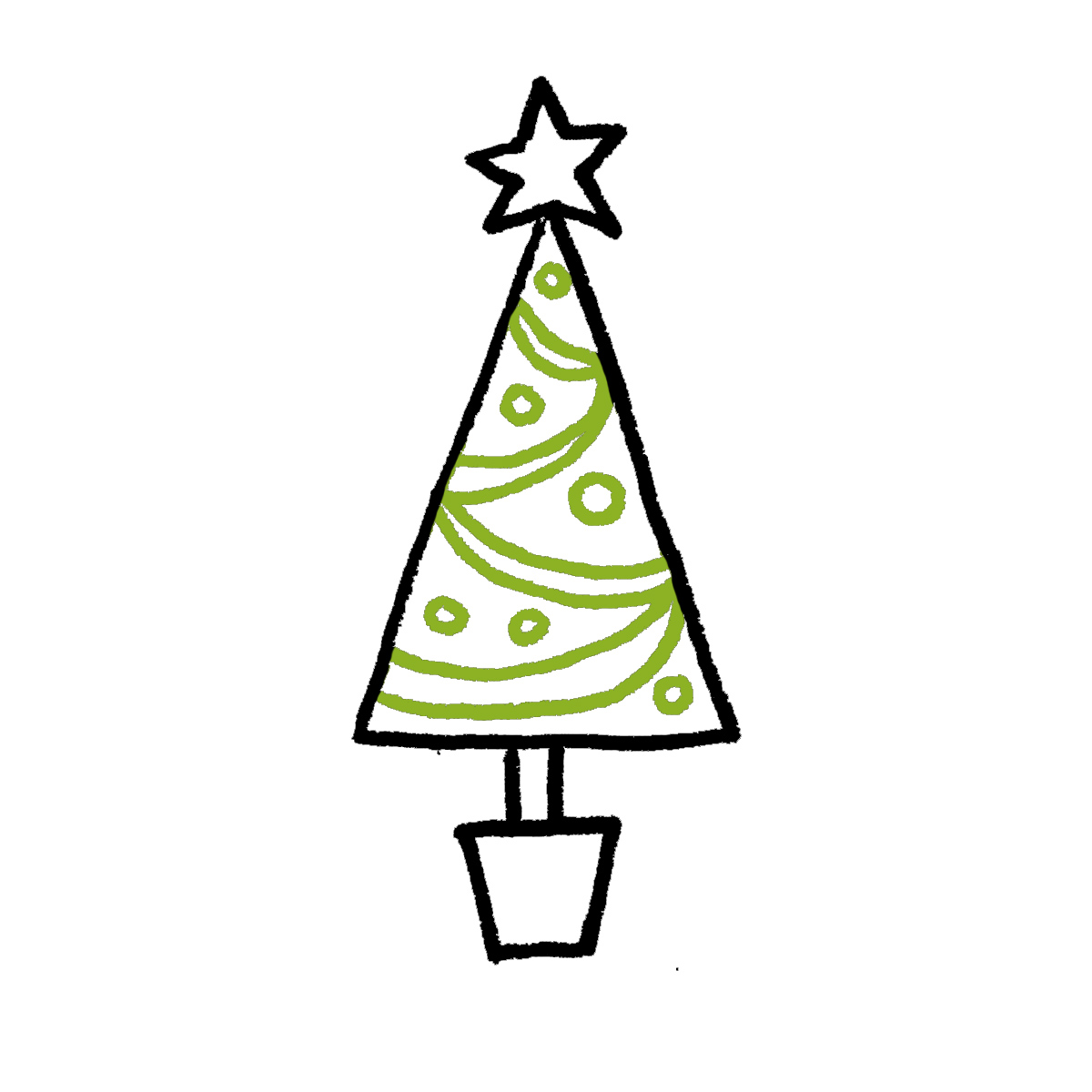 Step 5:
Color it in using your favorite medium! See how easy it is to create a sweet holiday tree?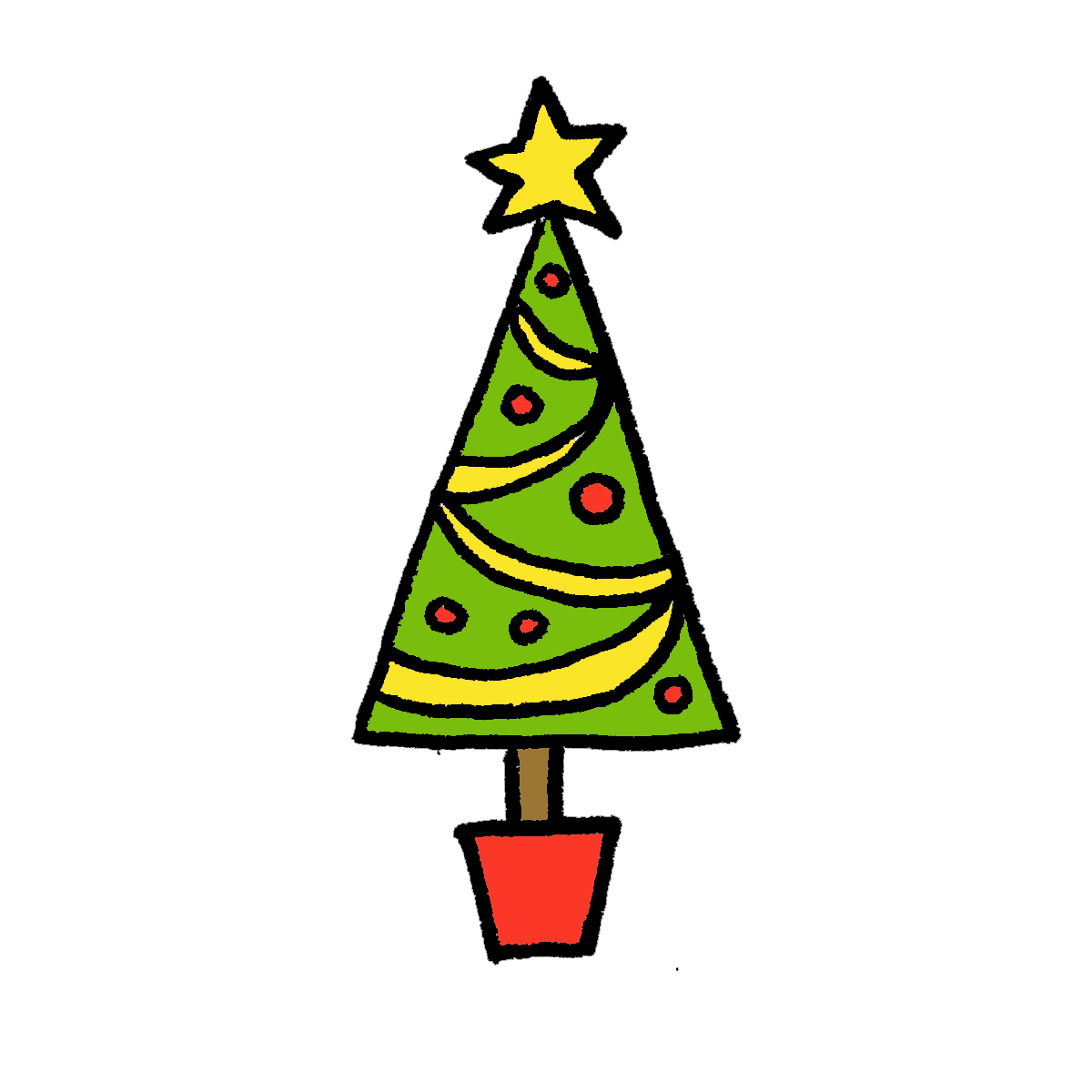 Take it to the next level
Now that you've mastered the basics, here are some ways in which you can personalize or augment your holiday tree. 
Textured tree
Instead of a straightforward triangle, draw the sides and bottom with irregular, slightly downward-facing zigzag lines. This will offer the suggestion of the texture of the tree.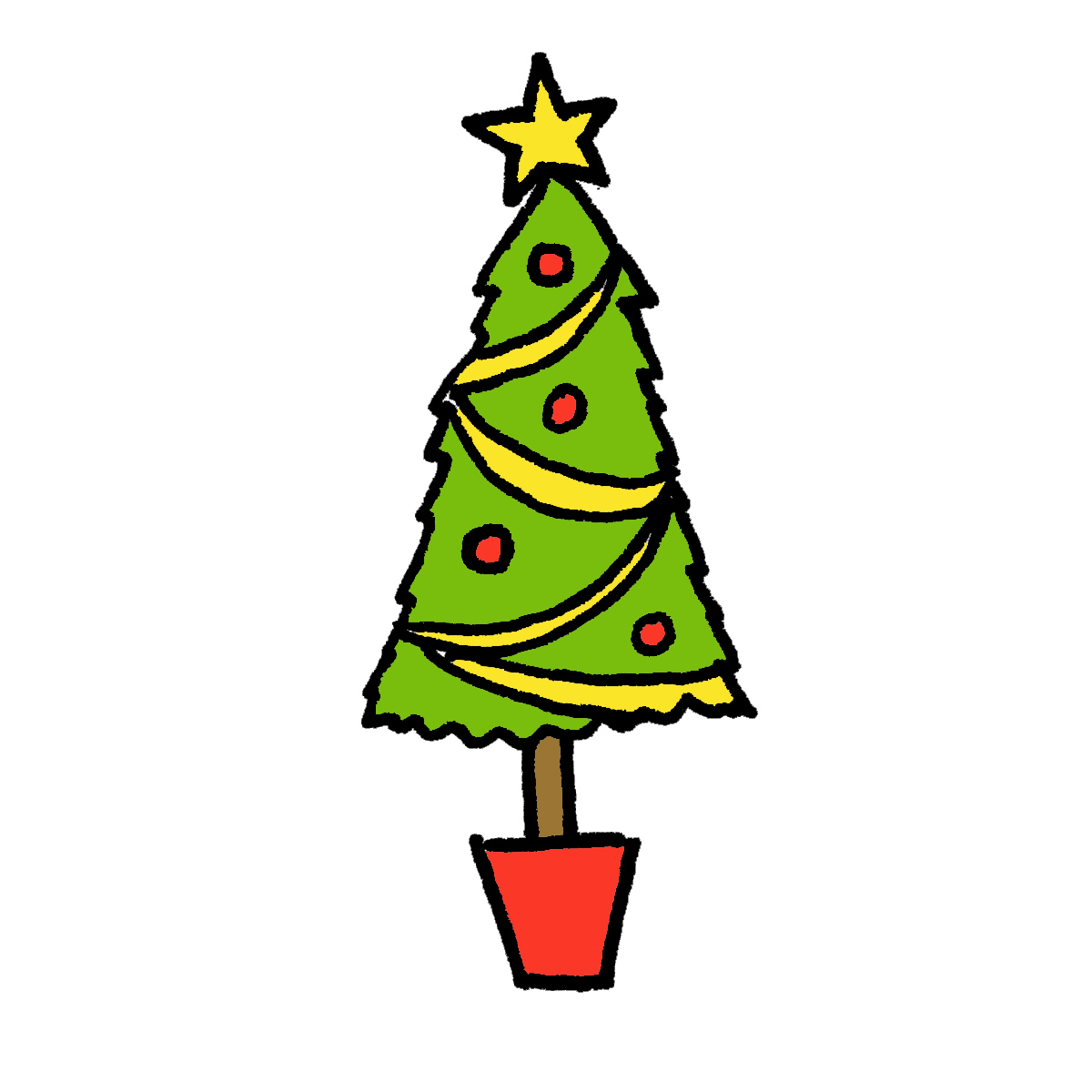 Three-tiered tree
Instead of drawing a single triangle, draw a stack of three. Draw a small triangle, and below it, two tiered triangles. "Decorate" in the same ways specified above.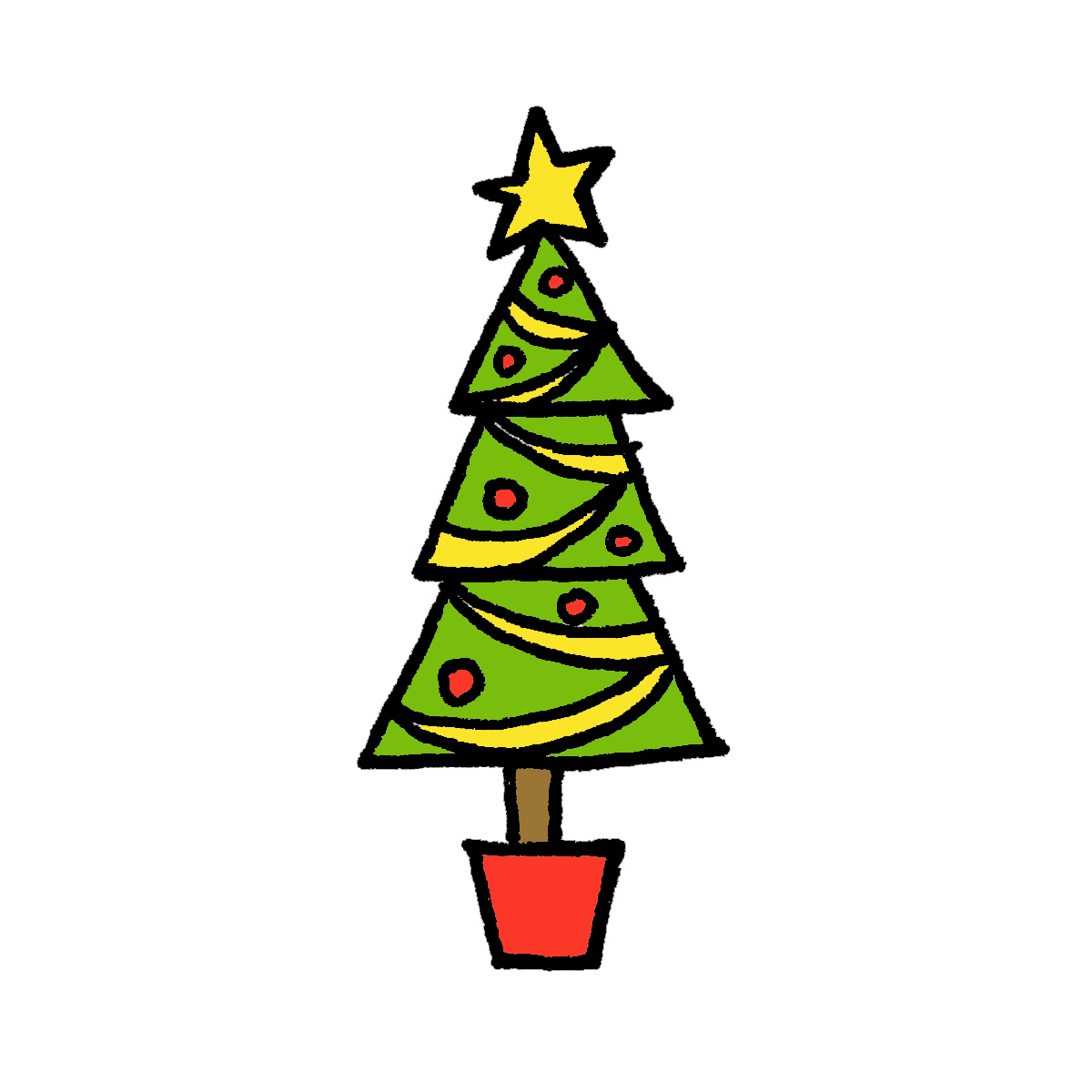 Three-tiered textured tree
This combines the previous two ideas, with three tiered textured triangles stacked atop one another. Once again, you can augment or "decorate" your tree in any number of ways.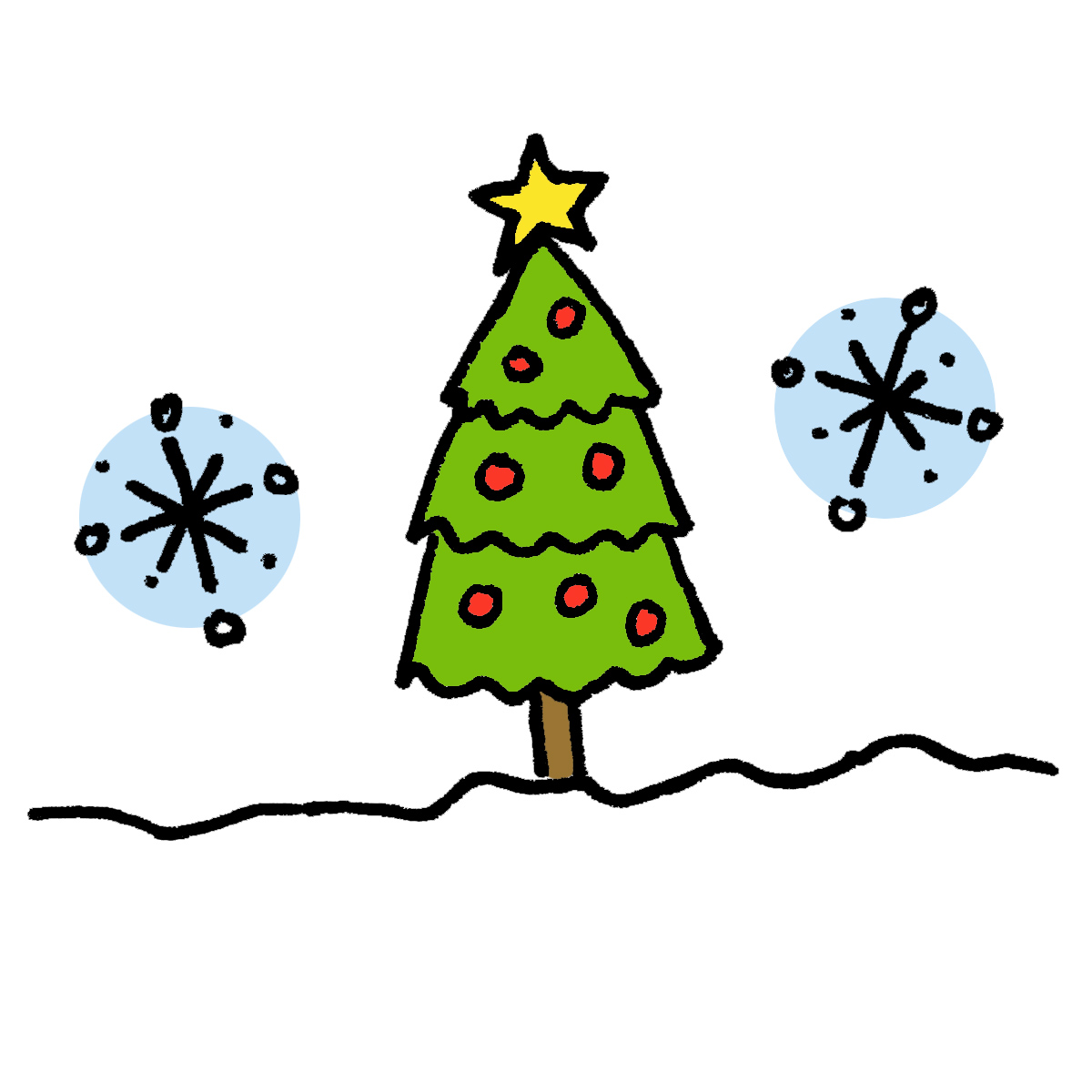 Choose your own Christmas adventure
Now that you have a good understanding of the basic ways to draw a Christmas tree, the ball is in your court. You can add a backdrop with snowflakes, or create a holiday scene with presents piled under the tree. 
Want to save this post? Pin it for later!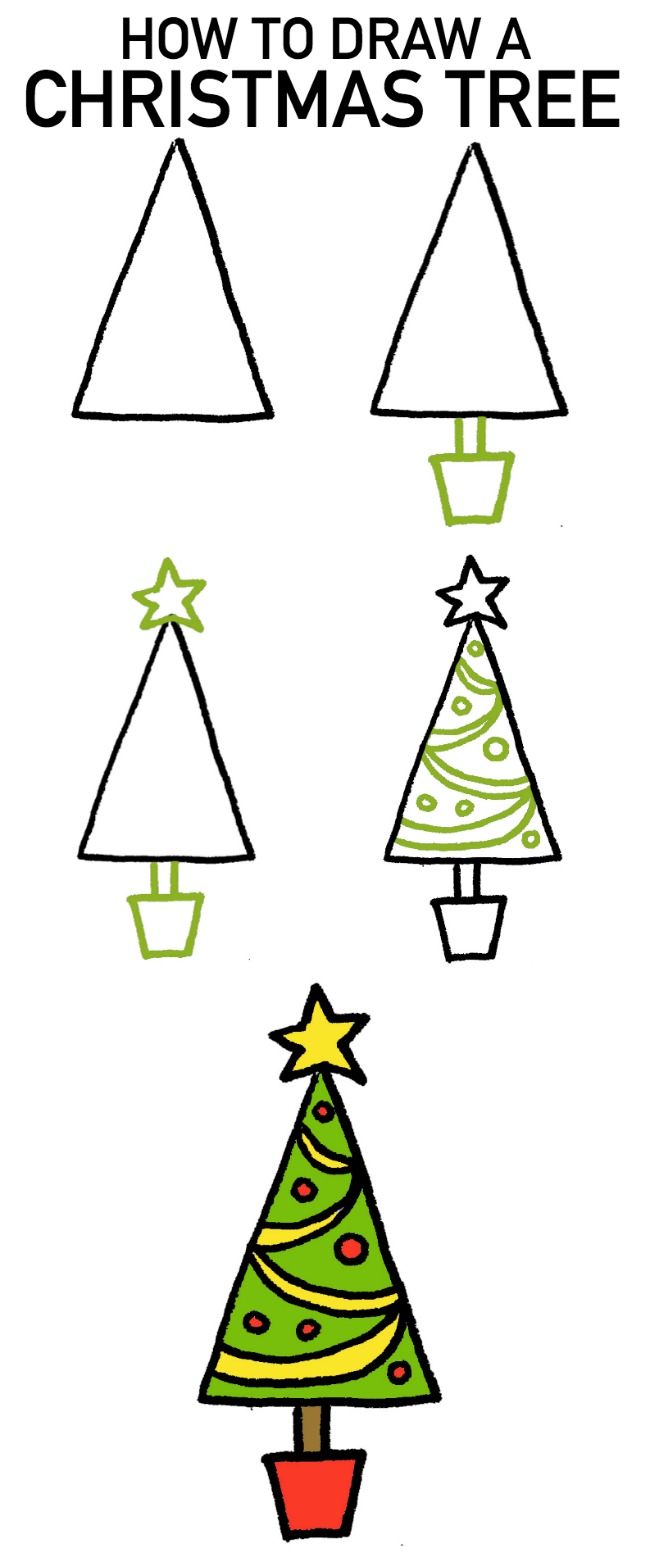 Looking for more easy drawing inspiration? Check out our popular post on easy pictures to draw, which details 10 drawing subjects that are ideal for beginner artists! From flowers to paisley patterns to architectural structures, you'll be inspired to create art right away. 
FREE drawing prompts for more creative art
Enjoy 140 ideas that will jumpstart your imagination and help you create inspired drawings. Get my free prompts »