With so many different types of hand embroidery out there it can often get confusing as to what the difference is between each one. What makes each technique so different from the next? Take blackwork for example, it's not the same as cross-stitch, right?
There is no need to be in the dark when to comes to blackwork, let us enlighten you to this classic technique and how you can put your own twist on it!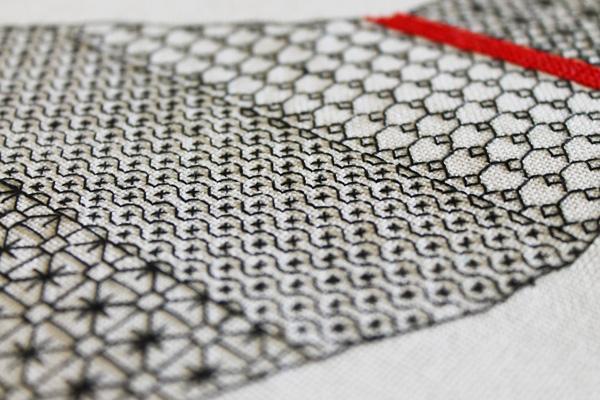 Photo via Bluprint member LaMariacha
What is blackwork embroidery?
The term blackwork comes from the fact that it is embroidery traditionally stitched with black thread. Although heard of before the 1500s, it was popularized in England during the reign of King Henry VIII, whose first wife Catherine of Aragon brought blackwork clothing with her from Spain. Blackwork is sometimes also known as Spanish blackwork for this reason.
Blackwork has a very geometric style that often uses floral, star and lattice designs, which are repeated to fill the inside of a larger shape. If your design has an outline, this is usually the best place to start. Sometimes, a thicker outline is used to really make a project pop!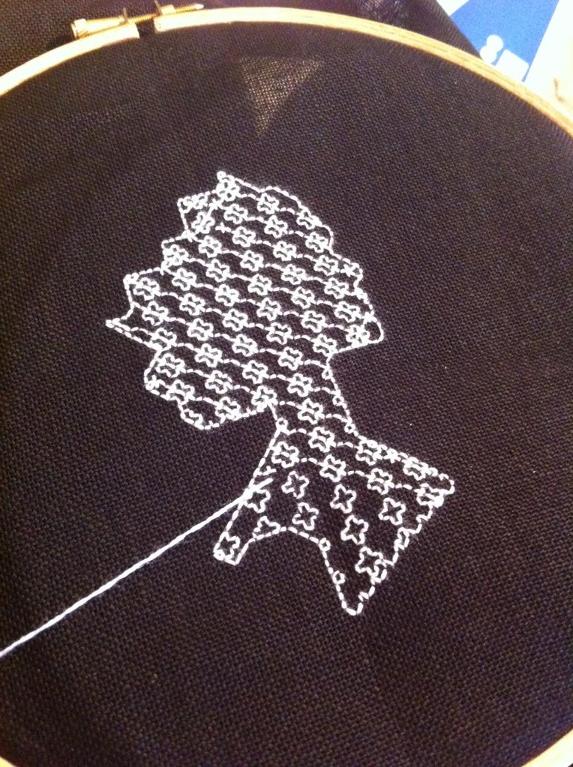 Photo via Bluprint member lizwaldo
What materials are used?
Any style or weight of thread can be used, but generally a thinner thread with a tight twist has a neater and cleaner look than embroidery floss. Blackwork can be both a counted-thread pattern or a free-form design and is stitched onto open weave fabric.
Traditionally, blackwork is a black thread stitched onto a white linen or cotton and sometimes has feature accented colors or tones. These days, blackwork is used to describe the technique rather than the use of black thread and patterns following the blackwork style can be stitched in any color! Why stop there? With so many different options for colored fabric to choose from, you can really go wild.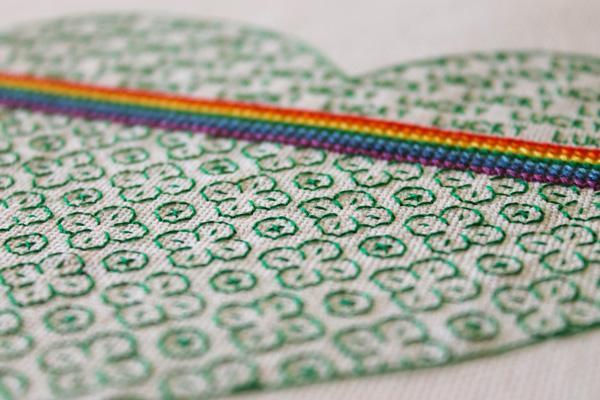 Photo via Bluprint member LaMariacha
What techniques are used?
Traditional placement of blackwork was seen on the cuffs or collars of garments, meaning both sides of the embroidery would be seen. Therefore a double running stitch, or Holbein stitch, was used to ensure both sides were the same. However, if only one side of the piece is going to be seen a back stitch, straight stitch or stem stitch will also work just as well.
Using different weights of thread can create areas of shading and is especially useful for portraits or realistic images.
Why not mix it up and combine blackwork stitches with other hand embroidery techniques (e.g. cross-stitch) — breaking all the rules can have very effective and exciting results.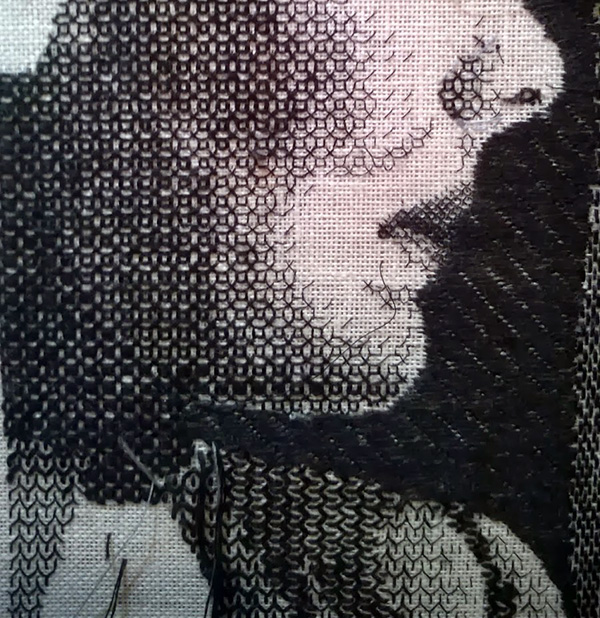 Photo via Poesie Grenadine
Top 5 blackwork patterns on Bluprint:
To get you started with blackwork, here are 5 favorite patterns from our Bluprint members. In no particular order…
[box type="shadow"]
Want some stitching instruction to help you get started? Learn all you need to know about hand embroidery in our online class Design It, Stitch It: Hand Embroidery with Jessica Marquez.
[/box]
Which color will you use for your blackwork?