Are you new to hand embroidery and have no idea how to choose the supplies you need to begin? I, too, once stood at the fabric store wondering which needles and thread were appropriate. Don't worry! Here's a quick guide to help you pick the right needles and floss for your stitching adventure.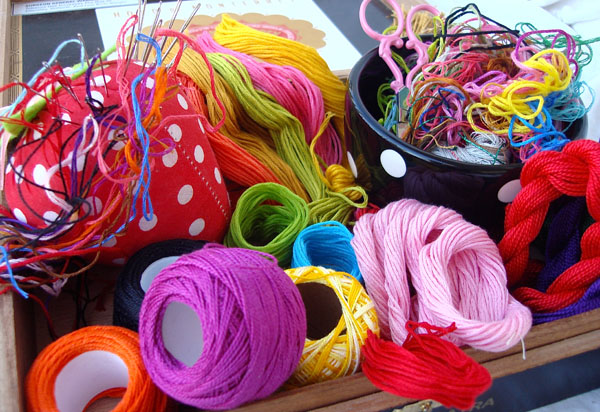 Needles
Depending on the style of hand embroidery, fabric and floss you'll be using, the right needle will make or break (literally) your design. It is important to choose a good quality needle, the better the needle, the easier and more beautiful it will be for your finished embroidery project. Some of the less expensive or lower quality needles can bend or break as they are being used, which results in a crooked or completely damaged embroidery project. There are three types of needles usually used for embellishing fabric: embroidery (also referred to as crewel), chenille and tapestry. Shown from left to right in the photo below.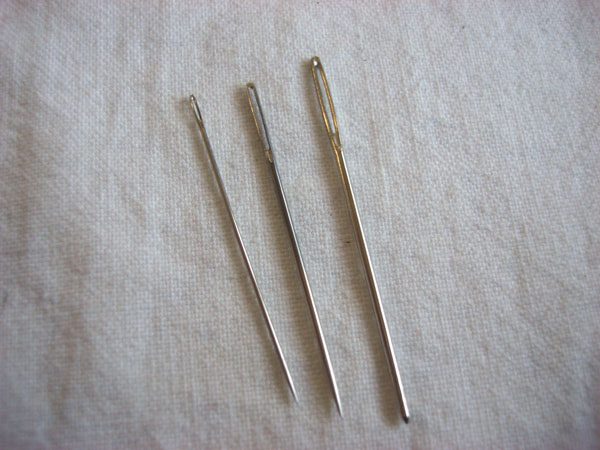 Embroidery needles are the thinner of the three, usually long with a very sharp point in order to move easily through embroidery appropriate fabric (muslin, cotton, linen, or osnaburg). Embroidery needles usually have a large enough eye that can easily be threaded with your floss of choice. Chenille needles have sharp points, as well, but have a larger eye and thicker form than embroidery needles. They work well on the same fabrics as embroidery needles. Tapestry needles have a large eye, but a blunt point that works well with canvas work or counted cross-stitch on aida fabric.
All three needles come in a range of sizes where the higher the number, the thinner or smaller the needle. Depending on the size of floss being used, the correct size needle can be used to create the appropriate stitch and leave a minimum size hole once you move the needle through the fabric.
Floss
Embroidery floss is available in cotton, silk, satin, silk or Pearl (perle) cotton.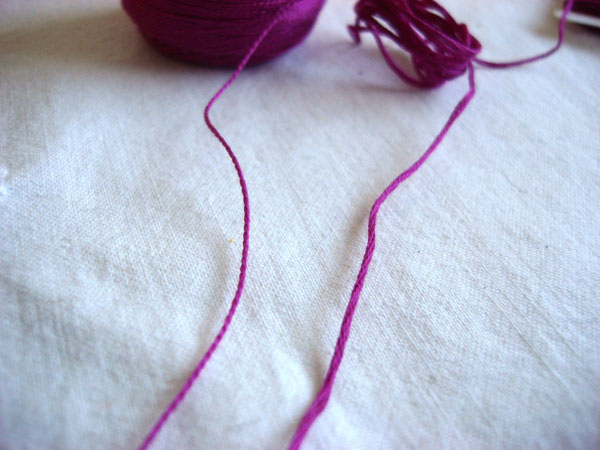 The most common floss used for hand embroidery is 6-strand cotton. The strands can be divided according to how fine you want your finished embroidery piece to look. The less strands used, the more fine the finished design will appear.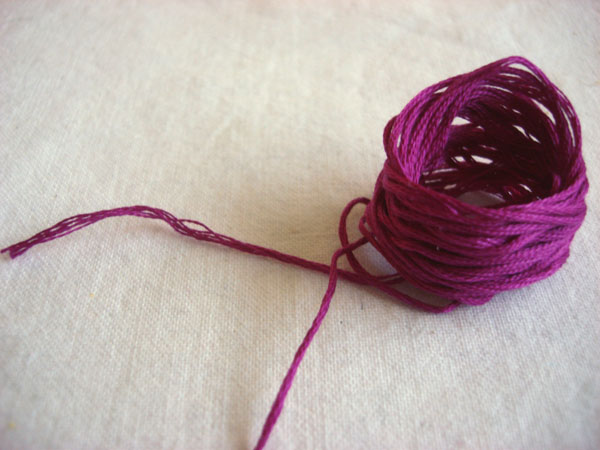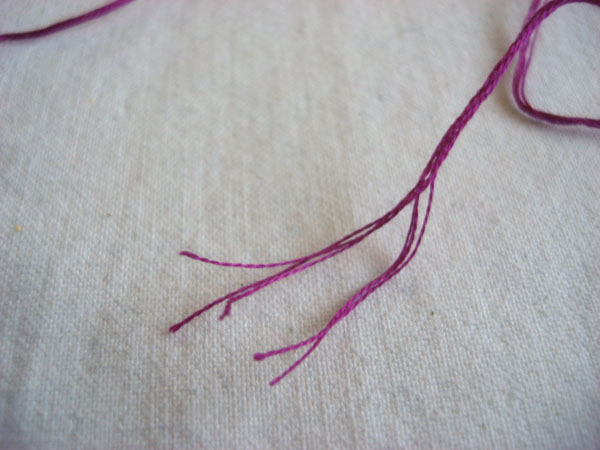 Pearl cotton, unlike 6-strand cotton floss, cannot be divided. Similar to the sizing for needles, pearl cotton comes in a range of sizes with the higher number making for a thinner or finer size.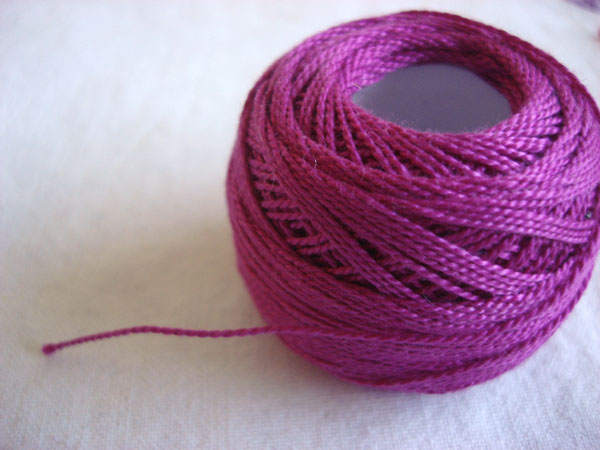 If the embroidery design you are creating calls for thin or fine floss, you will want to use a thinner needle in order to ensure a large space or hole is not created as you move the needle through the fabric. For 6-strand or thicker ply floss, you will want to use a larger needle to pull the thread through the fabric accordingly.
When preparing for an embroidery project, I try to make sure to cut the floss the length of my forearm (from my fingertips to my elbow). This prevents twisting or knotting of the floss as I stitch. If the floss becomes fluffy or dull looking, I recommend switching to a fresh piece of floss.
I recommend testing out needles and floss size before beginning an embroidery project. This allows you to get a feel for the needle as you work, and allows you to see which floss ply works best for your project. I always find its best to experiment in order to determine which supplies work best.
Now that you have the right supplies, learn the basics of hand embroidery and designing your own patterns so you can stitch truly custom treasures for your home, your wardrobe and your friends! Enroll in Design It, Stitch It: Hand Embroidery today.
Which needles and floss are you hoping to try first?