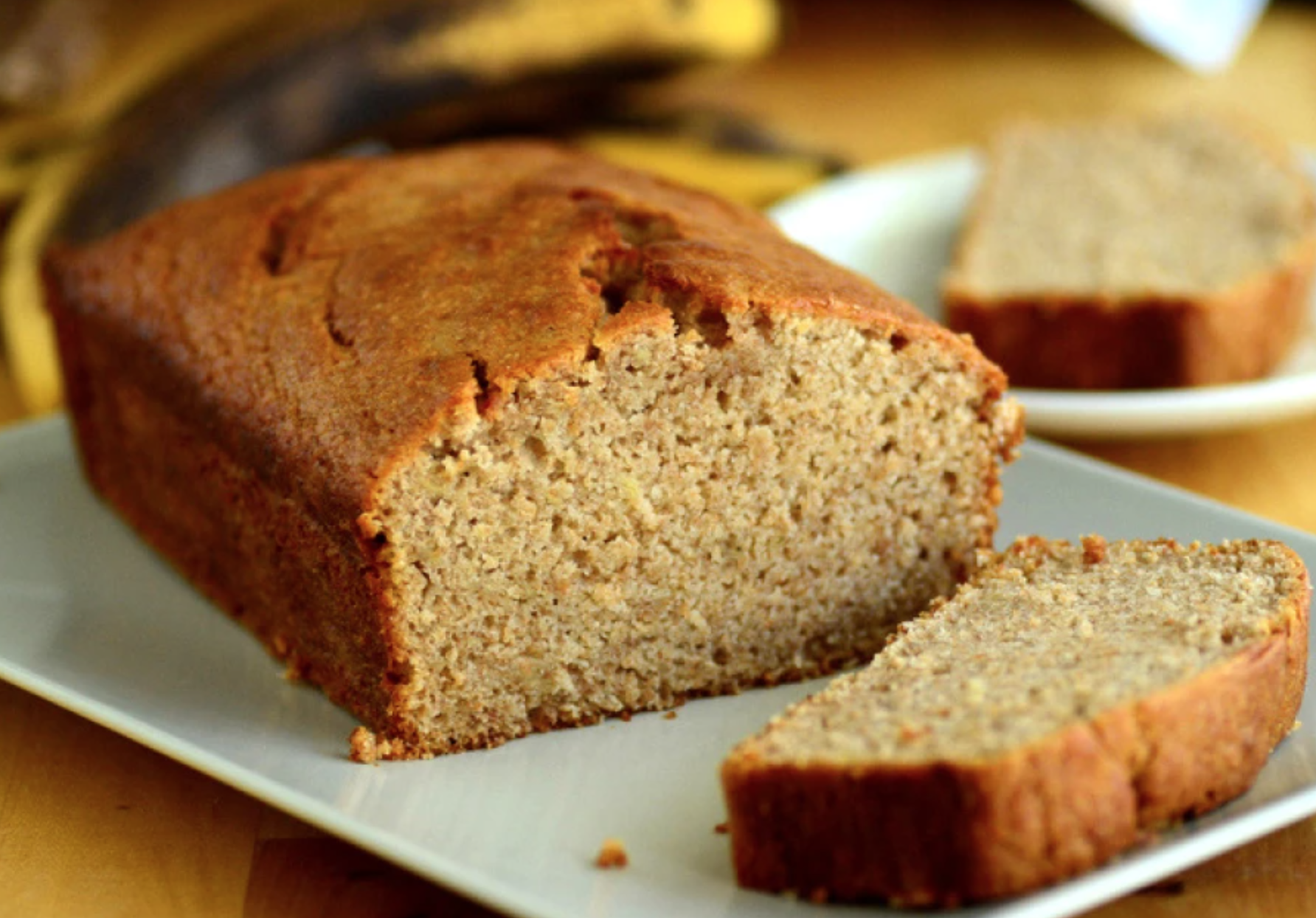 When it comes to using up bananas in a cinch, banana bread is a go-to. And this recipe has a secret weapon that makes it dense, moist and nutty: whole wheat flour.
Good to Know: For a dairy-free version, check out our vegan banana bread recipe.
Whole Wheat Banana Bread
Yield: 1 loaf; Serves 10
Ingredients
2 cups whole wheat flour
1½ teaspoons baking powder
1½ teaspoons ground cinnamon
½ teaspoon salt
2 large bananas (about 1 cup mashed banana)
1 cup plus 2 tablespoons sugar
⅓ cup vegetable oil
1 large egg
1 teaspoon vanilla extract
½ cup milk
Instructions
1. Preheat oven to 375 F. Lightly grease a 9″ x 5″ loaf pan. In a medium bowl, whisk together flour, baking powder, cinnamon and salt.
2. In a large bowl, mash the bananas until pureed. Stir in sugar, vegetable oil, egg and vanilla extract until smooth. Add half of the flour mixture, followed by the milk. Stir in the remaining flour mixture and mix until no streaks of dry ingredients remain. Pour batter into prepared pan.
3. Bake for 45-50 minutes, or until a toothpick inserted into the center of the loaf comes out with only a few moist crumbs attached. Allow loaf to cool completely before slicing.