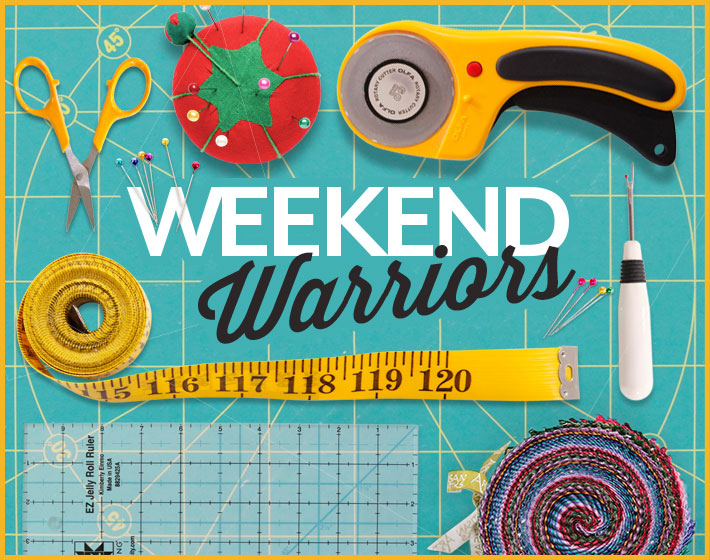 Are you eager to get a project done this weekend, and organize your sewing space while you're at it? These patterns will help you do just that! Sewing baskets, bins and specific organizers for your sewing supplies can help add order to your fabric and notions. What's even better? You can sew a simple organizer quickly, finishing one or more this weekend!
Check out these sewing organizer projects to tidy up your space!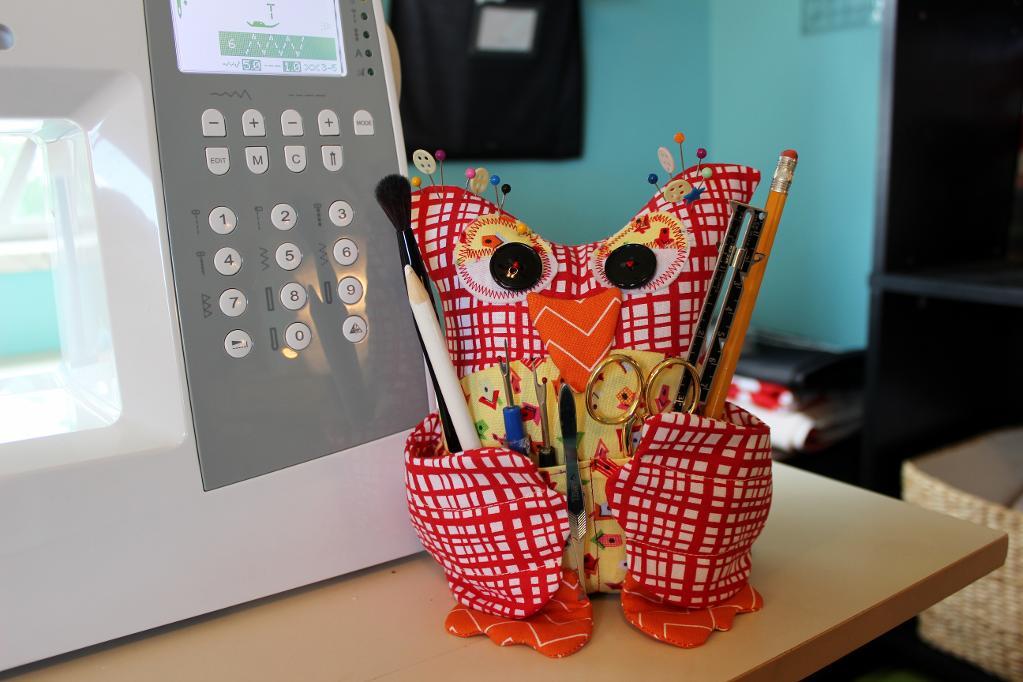 Photo via ShanniLoves…
Owl Sewing Buddy
Take a hint from this wise owl and tidy up your sewing area! Who knows how much time you'll save the next time you're looking for a hand-sewing needle. With room for a marking tool, seam gauge, seam rippers, mini scissors, a cleaning brush and tweezers, this buddy truly knows how to keep your space organized!
Get the FREE "Owl Need You" Sewing Buddy pattern here.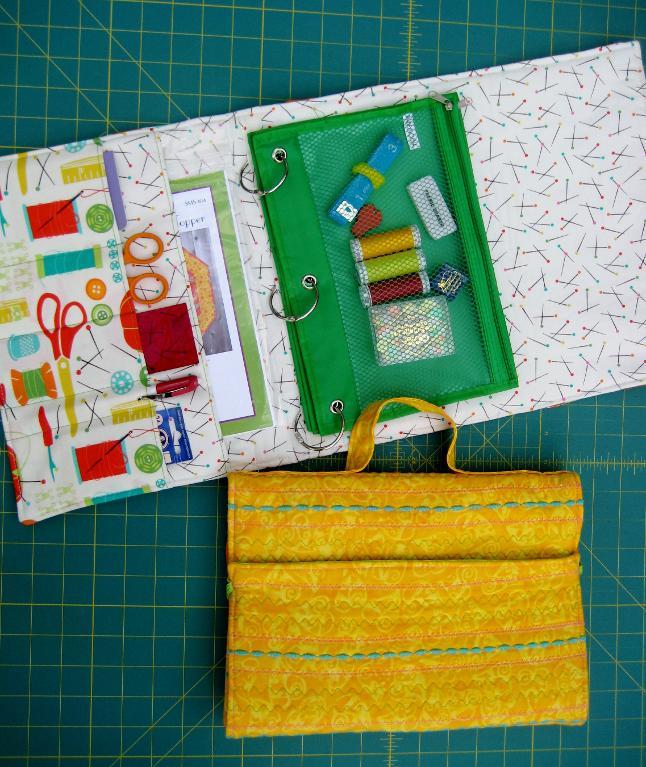 Photo via Bluprint member Kindred Quilters
Sew Stylish Organizer
Whip up a smart, classy organizer that uses book rings and pencil pouches to keep your crafting supplies, jewelry or cosmetics handy. Practice your decorative stitching and take advantage of five interior pockets and a simple elastic closure on this organizer. It's easy to customize and make it totally your style!
Get the Sew Stylish Organizer pattern here.
Photo via Sunday Girl Patterns
Thread Catcher and Sewing Mat
What's better than a pretty place to trash your spare threads? How about a sewing mat to give your machine a pretty place to rest! Complete with a pin cushion, pockets for your favorite notions and a removable thread catcher, this sewing organizer offers a clever way to keep your sewing space tidy.
Get the Thread Catcher with Sewing Mat Organizer pattern here.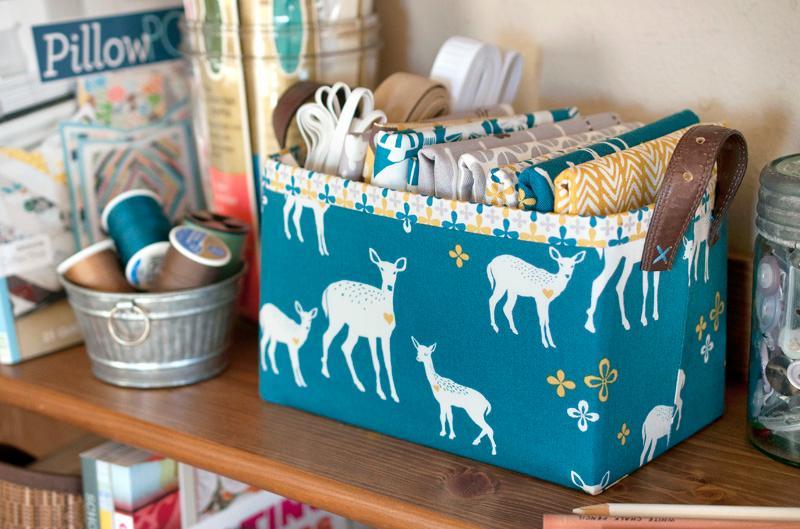 Photo via Bluprint member lillyella stitchery
Sturdy Fabric Basket
Have two fat quarters you want to put on display? Sew them up into a fat-quarter friendly basket pattern and store your other fabric at you fingertips. The quick and easy sewing pattern includes a layer of Peltex interfacing for durability, but you can substitute your favorite fusible fleece or batting. Upcycle some leather straps from a thrifted bag or  whip up some fabric straps to match!
Get the FREE Sturdy Fabric Basket pattern here.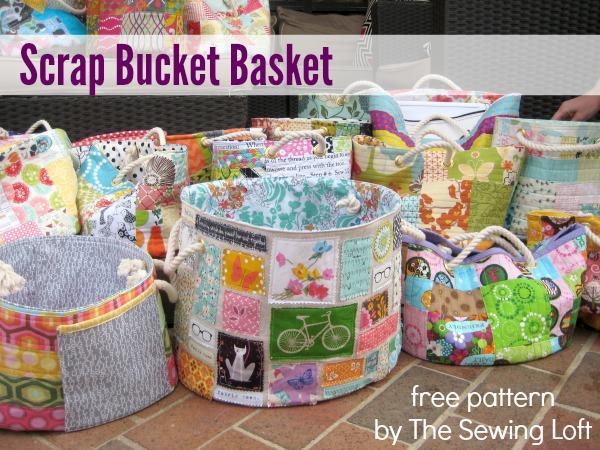 Photo via The Sewing Loft
Scrap Bucket Basket
Want to find a way to use your prettiest fabric scraps and organize all the rest? This scrappy fabric bucket with rope handles a stylish way to stash your selvages and other bits of fabric. With many variations (add a pocket or even bind the top with contrasting fabric), this might become your go-to bucket pattern! Beginners and intermediate stitchers will love this pattern.
Get the FREE Scrap Bucket Basket pattern here.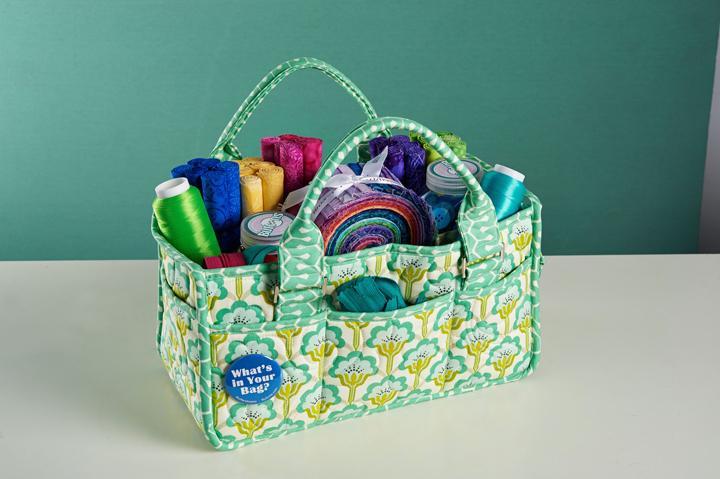 Photo via Bluprint instructor Annie Unrein
Catch-All Caddy
The Catch-All Caddy is a versatile organizer pattern that you can sew as part of Annie Unrein's new home decor sewing course. Keep track of sewing notions (even when you're on the go) in this soft-handled tote, where outer pockets keep items within easy reach. Learn how to sew through layers of fabric and stabilizer, add quilted details and add bias binding for a polished look!
Check out Annie Unrein's course, Sew Sturdy: Home Organizers.
If you already have plans for this weekend, just pin this photo and get ready to tackle these sewing organizers when you have free time!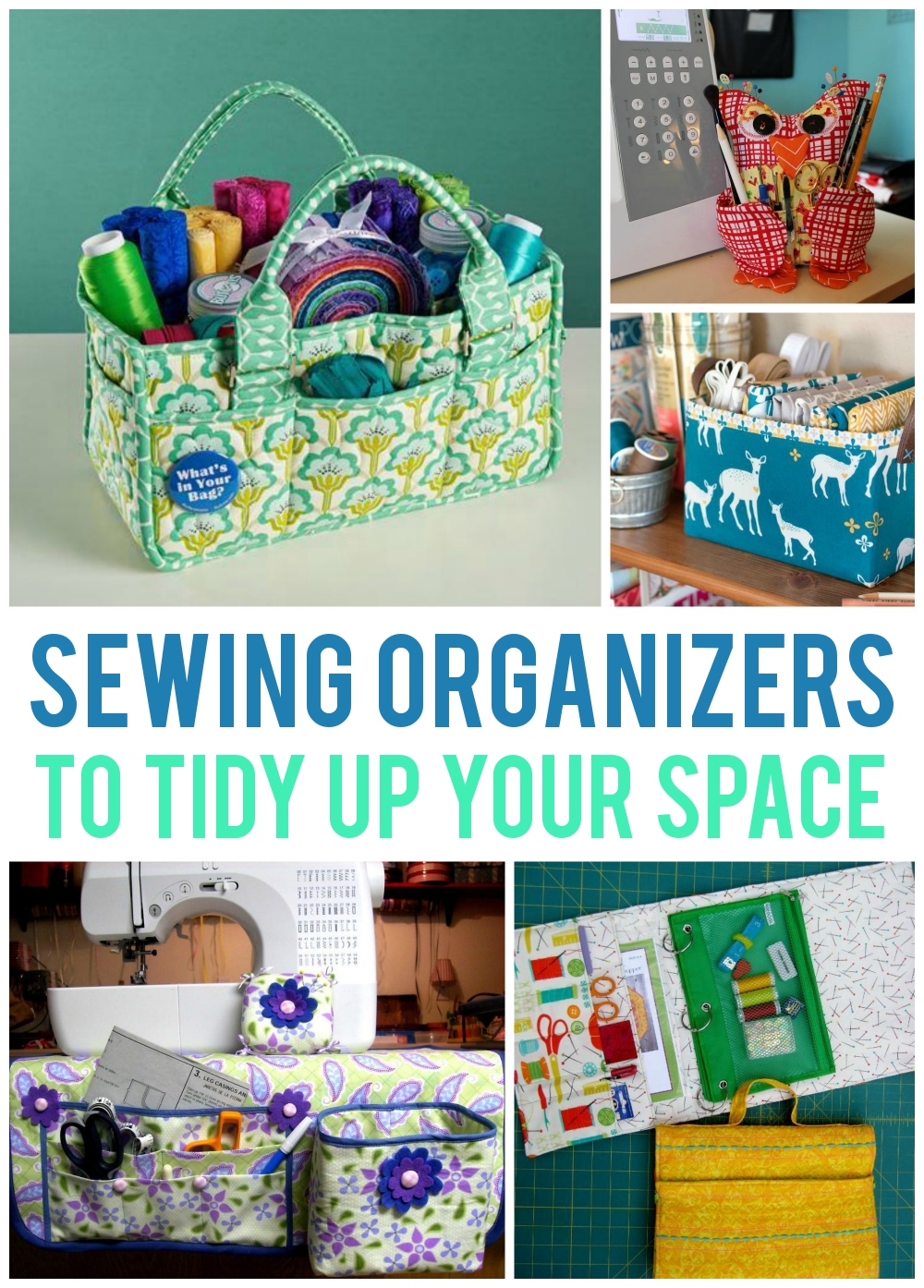 Is your sewing room neat and tidy, or in need of a new organizational system?
Creative Uses for Scrap Fabrics