Tacos are a dinner staple in our house. They're easy to throw together on a whim and you can really change up the ingredients based on what's in your fridge or what's in season. There are so many different taco combinations out there, but they almost always include meat, fish, and/or dairy of some sort. So today I'm going to teach you how to make vegan tacos that will impress the masses.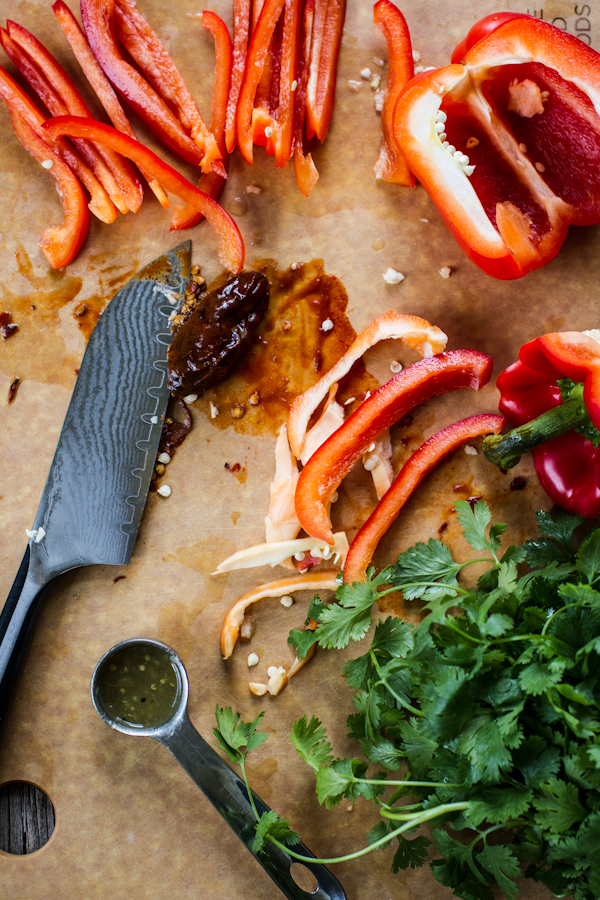 Photo via Edible Perspective
Add an extra element of deliciousness to your taco night with homemade tortillas! Check out this free tutorial for homemade flour tortillas, then head over the online cooking class Mexican Street Food: Tacos & Salsas, to learn how to delectable corn tortillas from masa dough!
Sign up here! >>
We're keeping things super simple and focusing on fresh ingredients. Making a good taco does not have to be complicated. I prefer a mix of a few fresh vegetables, beans, a kick of flavor, some spicy heat and a generous squeeze of lime juice.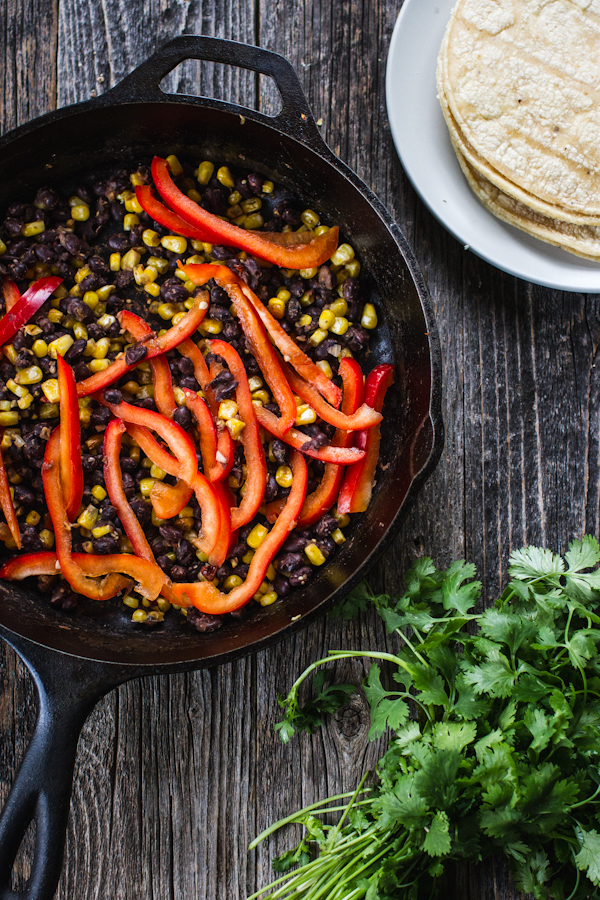 As far as toppings go, it's all about the avocado! The creaminess is a nice addition to the crunchier texture from the veggies. For an extra punch of flavor I like to add a sprinkling of green onion, cilantro, and a drizzle of salsa.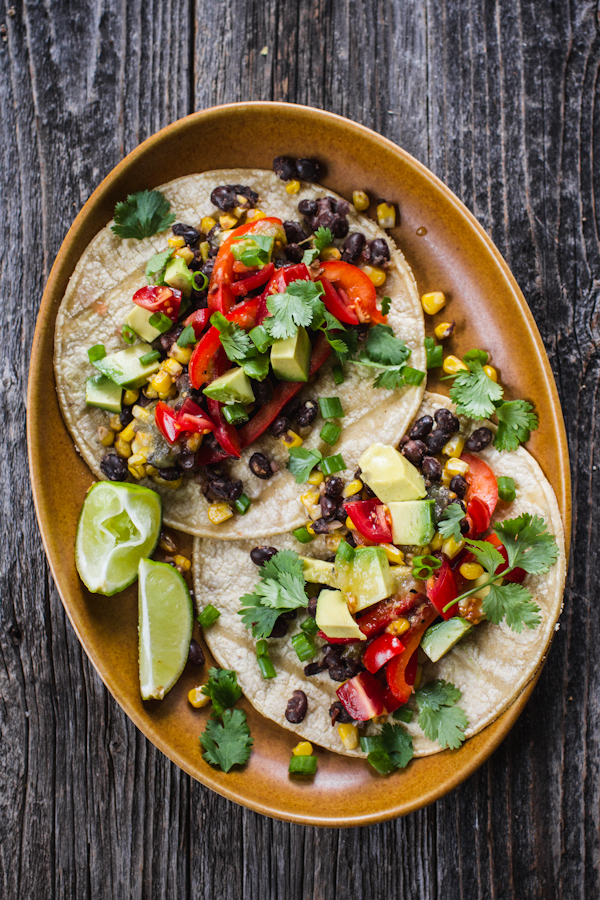 If hard shell tacos are more your style they would work perfectly here as well. I'm hooked on soft corn tortillas that have been warmed in the oven until the edges start to crisp ever so slightly.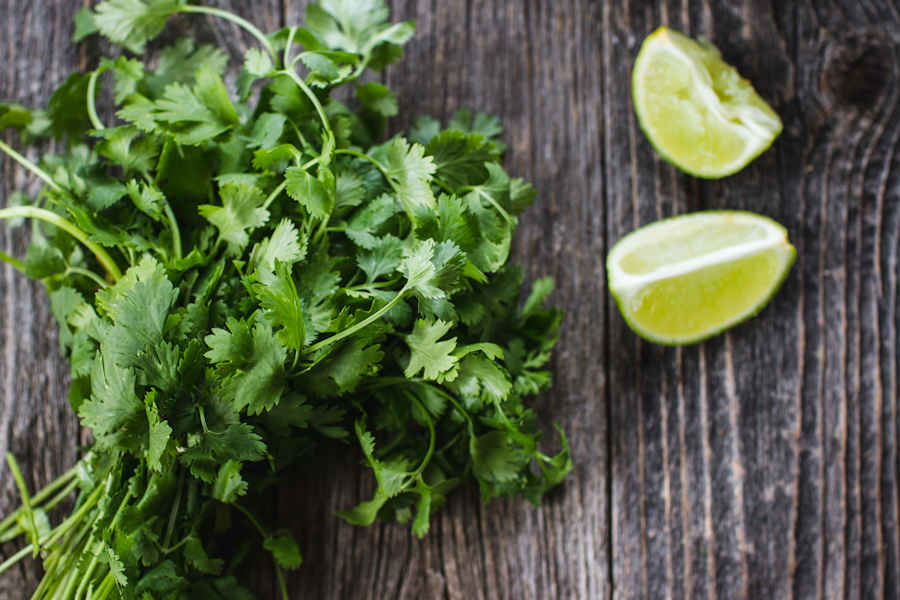 You aren't going to miss the meat or cheese with this vegan taco recipe. It's just too good!
It's also easy to pack up the leftovers and take them to work the next day. Keep your filling and tortillas in separate containers, heat them up, assemble the tacos, and there you go! Healthy, homemade tacos to the lunch and dinner rescue!
Simple vegan tacos recipe
Yields: 4 servings
Ingredients:
2 cups cooked black beans (rinsed and drained)
1 1/2 cups frozen or fresh corn
1 bell pepper (seeded and thinly sliced)
3 chipotle peppers in adobo sauce* (seeded and finely minced)
2 cloves garlic (minced)
6 tablespoons of your favorite salsa
Salt & pepper
1-2 limes
green onion & cilantro
10-12 corn tortillas
Step 1:
Heat an 8-10″ pan over medium/medium-high heat with a good drizzle of olive oil. Once hot place the black beans in the pan and let cook for about 5 minutes, stirring occasionally.
Step 2:
Preheat your oven to 450 F. Add the corn to the beans and let cook for another 5 minutes. Stir occasionally.
Step 3:
Add the chipotle peppers and garlic and stir for 1 minute. Place the tortillas on a baking sheet in a single layer and then put in the oven to warm and slightly crisp.
Step 4:
Stir in the salsa and let cook for another few minutes, stirring occasionally. You want some of the salsa liquid to cook off.
Step 5:
Squeeze half a lime over the bean mixture and stir. Turn off the heat.
Step 6:
Remove tortillas from the oven and assemble tacos. Top as desired — avocado, green onion, cilantro, salsa, hot sauce, etc. — give a squeeze of lime, and serve.
Notes: Chipotle peppers in adobo sauce can typically be found in a small can in the ethnic aisle of your grocery store. They are very hot, so removing the seeds is crucial. With 3 peppers this will be at a medium/medium-hot spice level. The peppers are important as they deliver a deep smoky flavor to the  mixture. If you don't like spice, add a few pinches of mild chili powder and cumin and a small pinch of coriander (or mild chipotle seasoning). Use your favorite mild salsa.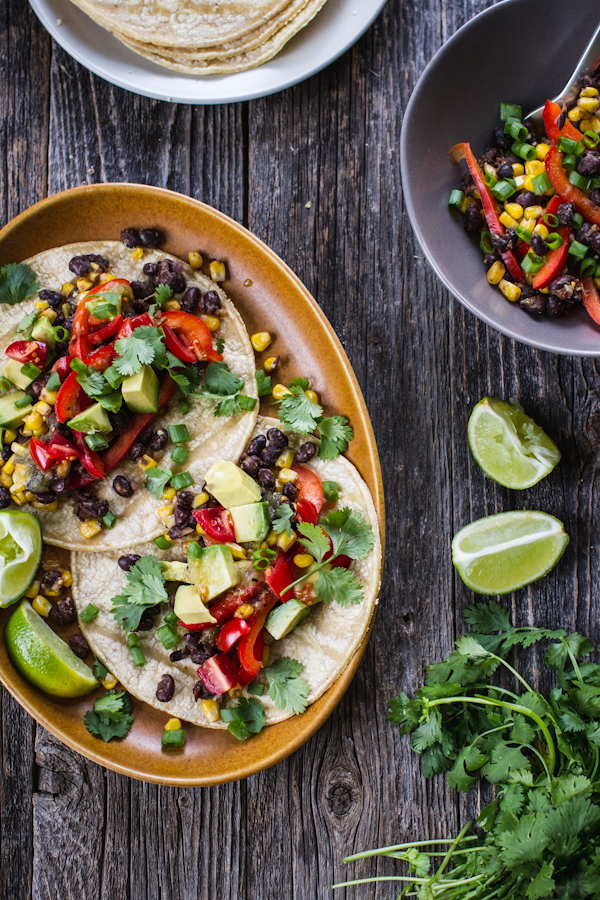 What is your favorite taco ingredient? Have you ever tried making vegan tacos?