There are so many different types of olive oil out there, it can be difficult to know which are best to use for drizzling on finished dishes or as an ingredient when cooking sauces, and which olive oils are best suited for sautéing.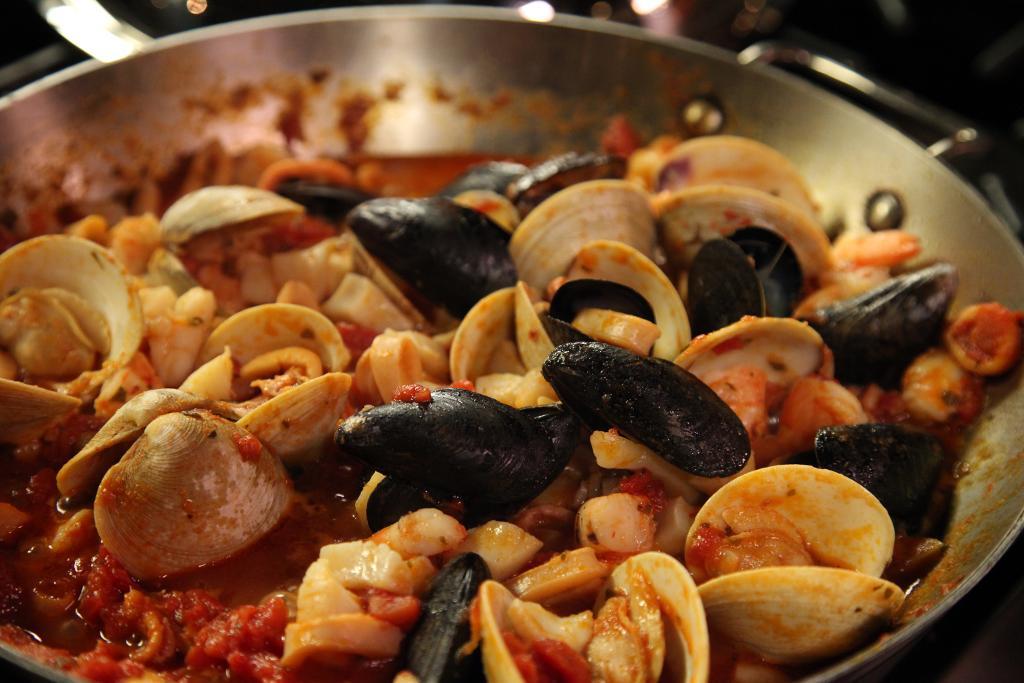 Photo via Craftsy instructor Giulio Hazan
Olive oil is a key component in many classic Italian sauces, as you will learn in Craftsy course Classic Italian Sauces: Seafood & Vegetable, taught by famed chef Giulio Hazan. From rounding out the vibrant flavors of pesto to adding depth to the late night snack spaghettini aglio e olio, olive oil has the ability to make other flavors shine in all of your food and cooking.
As readily as people will think of olive oil for finishing or enriching dishes, however, many don't think of it when they are sautéing or frying.
The benefits of sautéing in olive oil are many. Here's an exploration of how and why you should do more cooking with olive oil, including a guide to be best olive oils for the job.
Warning: olive oil has a lower smoke point than other vegetable oils
Different types of oil and fat have a different "smoke point," or the temperature at which they will burn and add an unpleasant smoky flavor to your food. Olive oil has a relatively low smoke point, between 380 and 410 degrees F. In comparison, canola oil has a smoke point of about 435 degrees F, and peanut oil's smoke point is 450 degrees F. Since typically, sautéing and frying will call for a temperature of 350 degrees or so, olive oil is certainly appropriate for many recipes, but keep in mind that it may require a bit more monitoring to ensure it doesn't get too hot.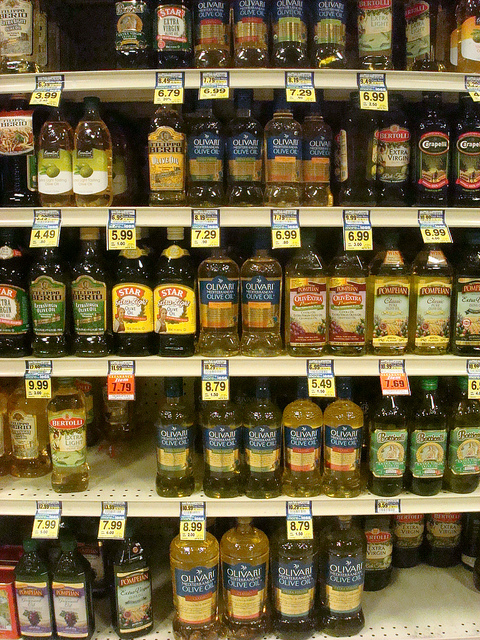 Advantages of frying or sautéing with olive oil:
Is it worth watching the smoke point? Yes, indeed — the advantages of sautéing with olive oil are many.
Your heart will go on:
According to the International Olive Council, food can actually retain its nutritional value better when it's sautéed or fried with olive oil as opposed to other oils or even butter.
We must increase our crust:
Also according to the council, olive oil performs an interesting feat: it helps form sort of crust on food while it cooks, sealing in moisture and keeping it from absorbing too much oil. This makes for food that is more healthful and less heavy than other fried or sautéed foods, which absorb more.
It's got the flavor:
Olive oil tends to have more nuanced flavor than other cooking oils, so anything you cook will have more depth of flavor than if you are using another vegetable oil — many of those are flavorless or very mild in flavor.
The best types of olive oil for sautéing or frying
Now that you've decided to go for it, what types of olive oil are best for sautéing? Here's a rundown of some of the most commonly available types.
Extra-virgin olive oil:
This is the most full bodied of olive oils, but it's also the most expensive. Since it will lose some of its flavor when heated, it's more commonly reserved for serving in places where its flavor can be front and center: atop salads, as a garnish for finished dishes, or as a dip for fresh bread. If you decide to use it for sautéing, choose simple recipes where the flavor will really have an impact.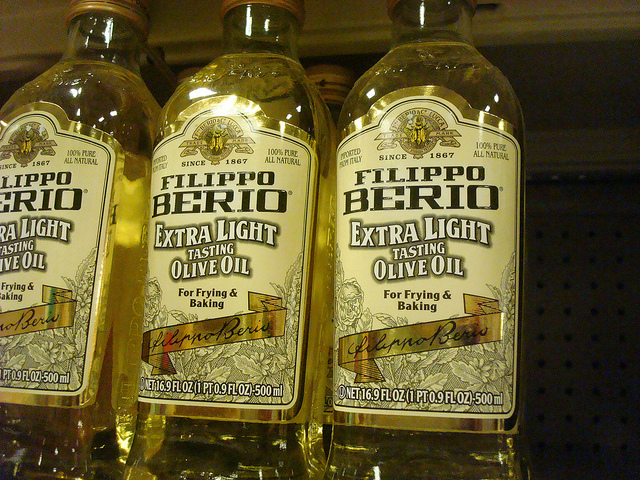 Extra-light olive oil:
No, the "extra-light" in the title doesn't mean that this olive oil has been de-fatted or otherwise doctored. The term refers to the color and flavor of the oil, which is lighter and milder. It's well suited for sautéing (and baking, too), as it tends to have a smoke point on the higher end for olive oils and will still impart a flavor on a dish.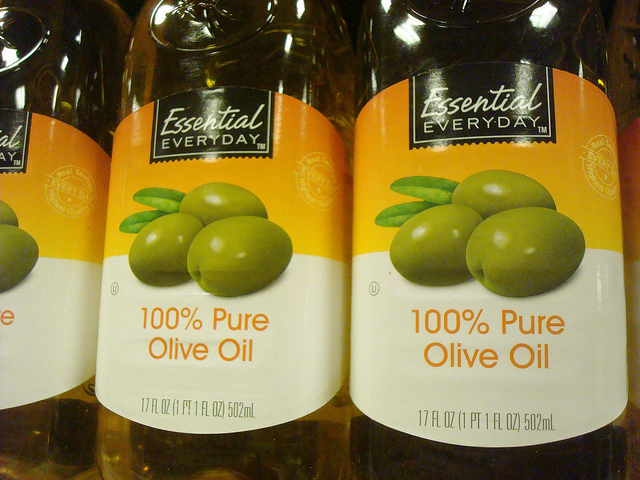 Olive oil:
If it's labeled as simply "olive oil" or "pure olive oil," it's going to be just fine for sautéing. It's far less expensive than extra-virgin olive oil, but will still add a depth of flavor to your savory dishes.
Learn chef secrets for cooking with olive oil from award-winning Italian cookbook author Giuliano Hazan in the online class Classic Italian Pasta Sauces: Seafood & Vegetable, and impress your friends, family and yourself with mouthwatering meals!
More than 300 students have already enrolled in this class, which offers step-by-step guidance on how to make 10 of Italy's most treasured seafood and vegetable sauces in under an hour, including fettuccine Alfredo, spaghetti alle vongole and much more!
Sign up for the class to enjoy access forever to hours of HD video lessons, accessible anytime in your own kitchen, up-close instruction, and the chance to interact directly with Giuliano in our virtual classroom.
What's your favorite olive oil to cook with?