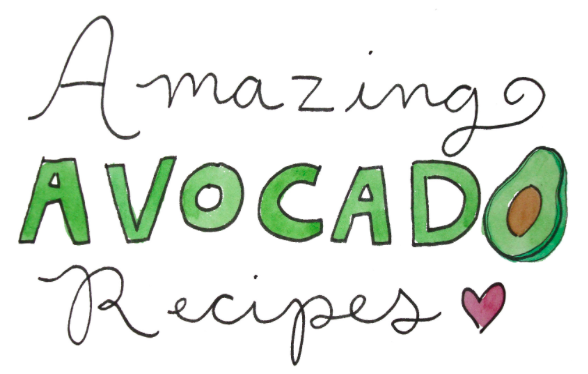 Avocado: it's not just for guacamole. Once you get imaginative with this creamy, protein-packed fruit (yes, it is a fruit!), the sky's the limit with delicious recipes. Here's a collection of twelve tasty recipes, both savory and sweet, which feature avocado as a key ingredient.
Breakfast
Avocado Egg:
This recipe makes clever use of the pit's indent in the center of the avocado, by filling it with an egg and heating it on a griddle until the egg is set but the yolk still oozes. It makes for a creamy, filling breakfast that highlights both the flavors of the egg and avocado. Recipe here.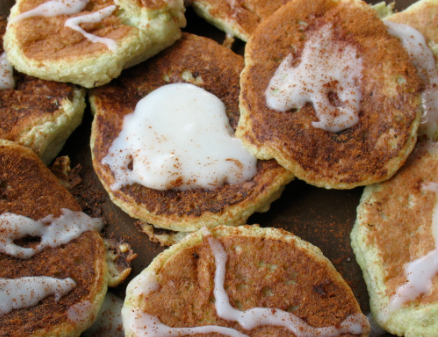 Photo via Heather Eats Almond Butter
Avocado Pancakes:
The trouble with pancakes is that they fill you up but then give you a carb crash a few hours later. Not with these protein-packed pancakes, which are rich in avocado which gives you all-day energy. Recipe here.
Snacks and Sides
Cucumber, Celery, and Avocado Salad:
Cucumbers and celery, intensely flavored with garlic, ginger, and lime juice, are served on top of sliced avocado. What could be more refreshing? Recipe here.
Avocado Deviled Eggs:
Want to cut down on the mayo and pump up the flavor on your deviled eggs without losing any of the creaminess? Simply add avocado. Recipe here.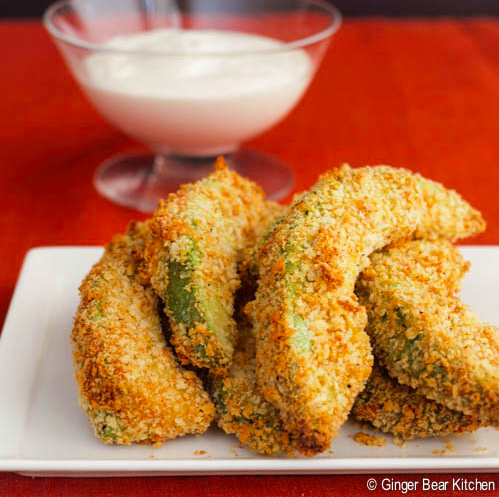 Photo via Ginger Bear Kitchen
Avocado Fries:
Wary of the idea of cooking avocado? So was blogger Ginger Bear Kitchen, but this recipe was a game changer. The combination of the crispy panko breadcrumbs with the mellow, creamy green stuff will "give you a new way of thinking about avocados." Recipe here.
Heartier Dishes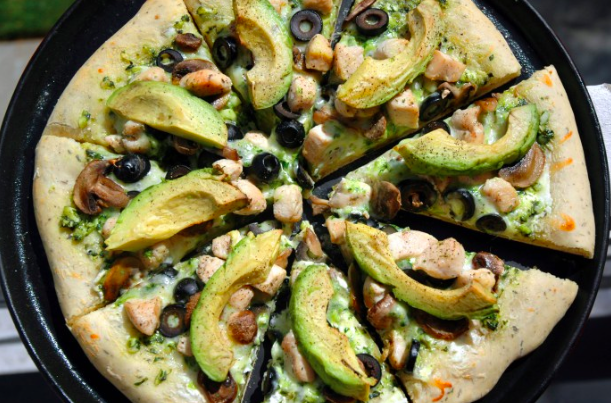 Photo via TuroK Like Food
Avocado Pizza:
For a pretty as a picture pizza pie, give avocado a try. This delectable pie features three types of cheese, olives, mushrooms, avocado, and chicken breast for a tasty melange of flavors and textures. Want a veggie-friendly entree? Recipe here.
Avocado Sushi:
This sweet-tart roll features tofu, jicama, tahini, cucumber, yogurt, and lime juice, all of which are wrapped in nori rolls, coated in sticky rice, and capped with thin slices of avocado. Not only is it visually appealing, but it's a vegetarian-friendly dish. Recipe here.
Guacamole BLT:
A BLT made with Avocado is lovingly called a "BLAT". But this recipe takes it one step further, mashing the avocado with spices and tomato for a smashing and flavorful addition to a BLT. Recipe here.
Tasty tip: consider avocado bowls. For an easy way to upgrade a multitude of meals, consider serving your main dish in avocado "bowls". Simply cut an avocado in half and top with whatever you'd like to serve, be it chicken salad, veggie stir fry, or pulled pork.
Sweet Stuff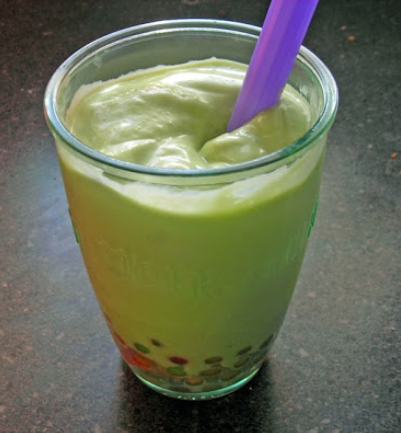 Photo via Coconut & Lime
Avocado Shake with Boba:
Avocado shakes might sound strange, but they're actually quite delicious–the creaminess of the avocado works well with (or even in some cases, instead of) milk. This recipe combines the concept of an avocado shake with bubble tea by adding large tapioca pearls to the mix. The result is very good and very creamy. Recipe here.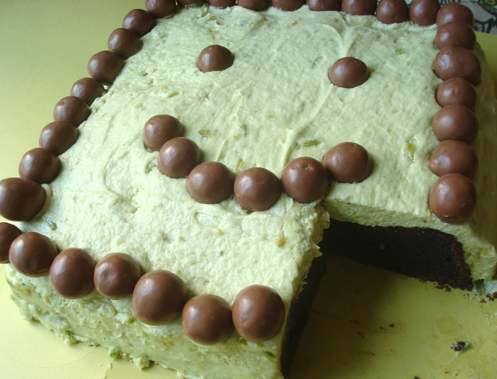 Photo via CakeSpy
Avocado Cake:
Combining avocado with chocolate really brings out the fruitiness of its flavor. In cake form, this combination also lends a delectably moist texture to the finished product. Finish it off with avocado buttercream for an unusual but very tasty dessert! Recipe here.
Avocado Ice Cream:
You've never tasted avocado like this. Combined with coconut milk, regular milk, sugar, and lime juice, this ice cream is a snap to prepare. It's also fresh, rich, and unbelievably creamy. Recipe here.
Avocado sure does make for some fantastic fare! What recipe are you dying to try first?