Lace is a beautiful niche of the craft of crochet. It harkens back to the early days of the crochet and reminds us of stunning vintage thread crochet designs. However, lace crochet can also be done in modern yarns and colorways for a contemporary look that's fresh and new. In fact, vintage styles of crochet lace are becoming quite popular again. And the best part about lace? There are so many different types of crochet lace, so you can learn something new!
Conquer four timeless lace styles step by step!
Explore the stunning world of crochet lace! Download this FREE guide and learn four classic lace stitches from trusted experts.Get My FREE Guide »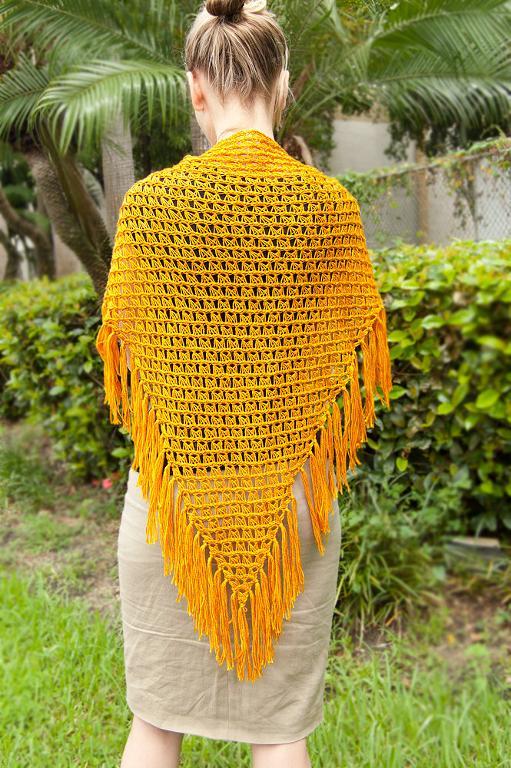 Offset Broomstick Lace Shawlette pattern via Bluprint member Dainty Loops
Broomstick Lace Crochet
One of the most beautiful types of crochet lace is broomstick lace, a type of vintage crochet that has been updated recently with amazing new designs. This type of lace looks a bit look the eye of a peacock feather. It's made by pulling loops up onto a dowel (or, historically, onto a broomstick, hence the name) and using your crochet hook to stitch them together into groups. It's fun to learn and can be used to make delicate items for the home as well as stunning wearables.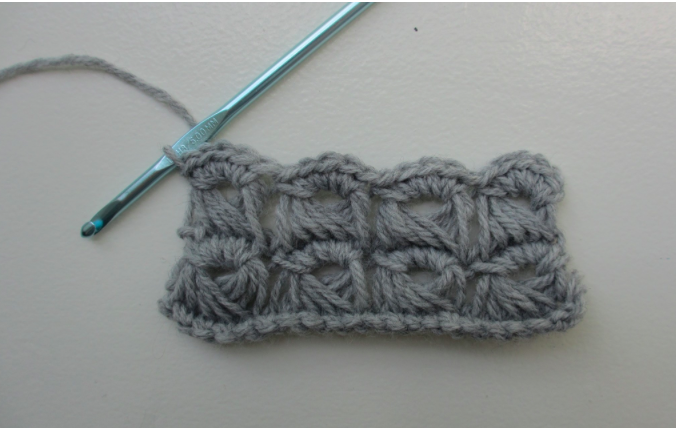 Image via Bluprint blogger Ashley Little
You can learn the basics of broomstick lace crochet from Ashley Little's blog post "How to Crochet Beautiful Broomstick Lace." Then, take your skills to the next level with Jennifer Hansen's Bluprint class Beyond Broomstick Lace. When you're ready to play with broomstick lace crochet patterns, you'll want to check out:
Hairpin Lace Crochet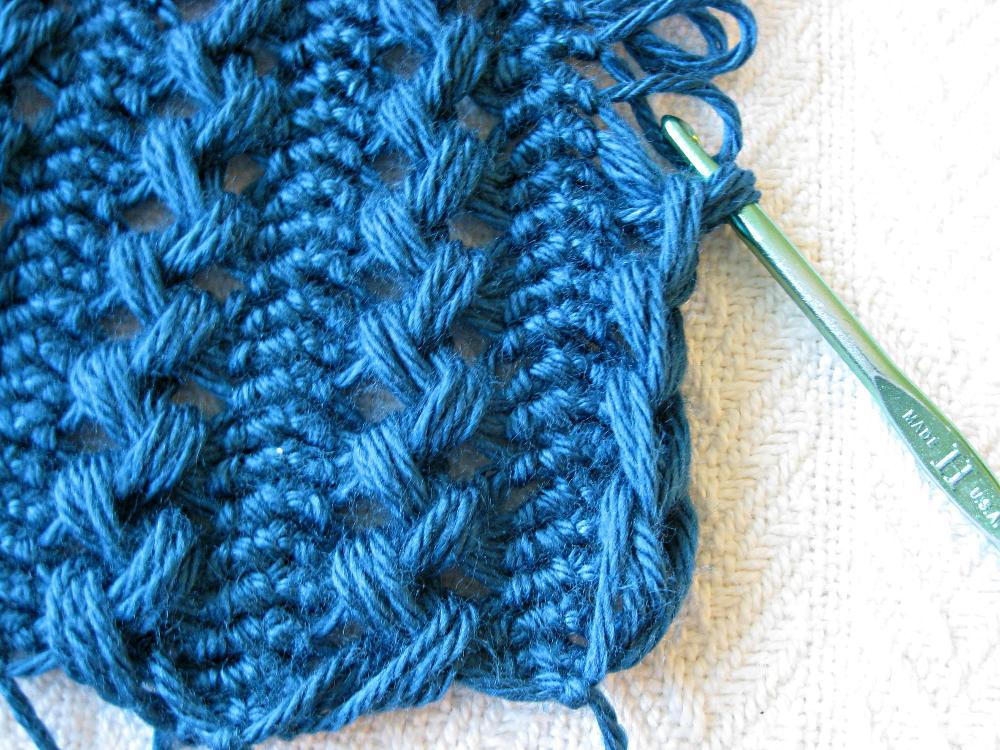 Free Hairpin Lace Tutorial via Bluprint member Kickin Crochet
If you enjoy trying out new tools and techniques, then you'll want to give hairpin crochet lace a try. You will use a special loom and your crochet hook to create intricate designs. Like broomstick lace, this is a very old version of the craft, dating back to the Victorian times, but it has been updated by today's designers.
You can learn the basics of Hairpin Lace from this free tutorial by Bluprint member Kickin Crochet. Once you know how to do it, practice with a number of different crochet patterns here on Bluprint including:
Irish Crochet Lace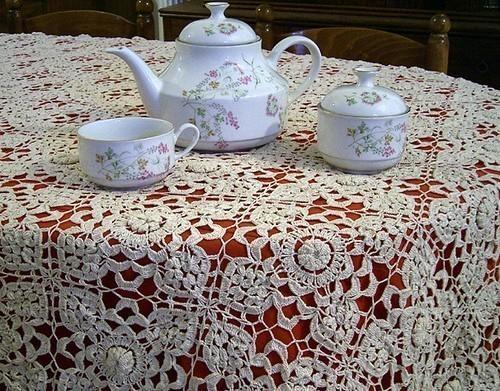 Romance Irish Lace Tablecloth pattern via Bluprint member Lory1111
When you look back at the history of crochet, one of the first things that you learn is how crochet helped the Irish make a living during the potato famine. The delicate designs made during this period continue to inspire an impressive array of crochet patterns today. Irish lace is especially suitable for jewelry, doilies and other home decor. If you love classic white cotton thread crochet, then Irish lace is a particularly good choice, although of course today's designs are made with a variety of yarn types.
If you're ready to practice Irish lace, you might want to begin with one of these crochet patterns:
Pineapple Crochet Lace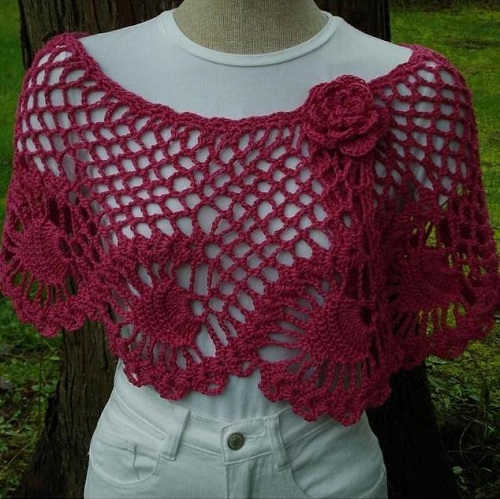 Pineapples Wrap or Capelet pattern via Bluprint member Nancy Brown-Designer
Pineapple lace is a vintage thread crochet lace form that uses standard crochet stitches designed in a "pineapple" shape. The impact is impressive. Pineapple lace looks great on wearable items such as women's skirts and shawls. It can also be used to create any number of other items. It's a fun stitch pattern that can be quite addicting — you might want to make everything in pineapples for awhile once you've learned how to do it! To get started, try out the Pineapples Wrap or Capelet crochet pattern by Nancy Brown-Designer.
Filet Crochet Lace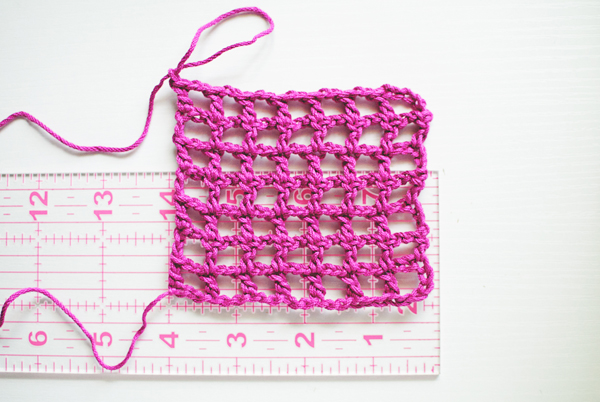 Image via Bluprint blogger Lisa Gutierrez
Like Irish lace and pineapple lace, filet crochet was historically created using white cotton thread. Whereas Irish crochet and even pineapple lace are each filled with curlicues and round motifs, filet crochet uses squared-off double crochet stitches and spaces to create graphic designs. It's a simple type of crochet to learn once you've gotten the hang of reading the unique graphs in this niche of crochet. If you work it in thread, you'll get a design inspired by the past, but if you work filet crochet in today's colorful yarns (and even novelty yarns) then you can get an entirely different effect. Learn the basics of this niche from Lisa Gutierrez's post "Filet Crochet the Day Away."
Conquer four timeless lace styles step by step!
Explore the stunning world of crochet lace! Download this FREE guide and learn four classic lace stitches from trusted experts.Get My FREE Guide »