As both a knitter and a crocheter, the beauty of crochet for me has always been in its flexibility. Knowing how to make a single crochet and a double crochet can create hundreds of beautiful stitches and patterns. If you know how to single crochet and double crochet, chances are you know how to crochet lace.
When most people think of crochet lace, they think of doilies. But crochet lace is more than just doilies. You can create jewelry, scarves, wraps, headbands — an endless list.
There's no trick to crocheting lace. The yarn you use can vary from bulky to fine, and lace can be crocheted using just a hook or a hook and some fancy loom. And if you're following a pattern, all the hard work is already done for you.
Crochet Lace Patterns
Grab a hook and experiment with several different types of lace when you add these fun projects to your to-crochet list.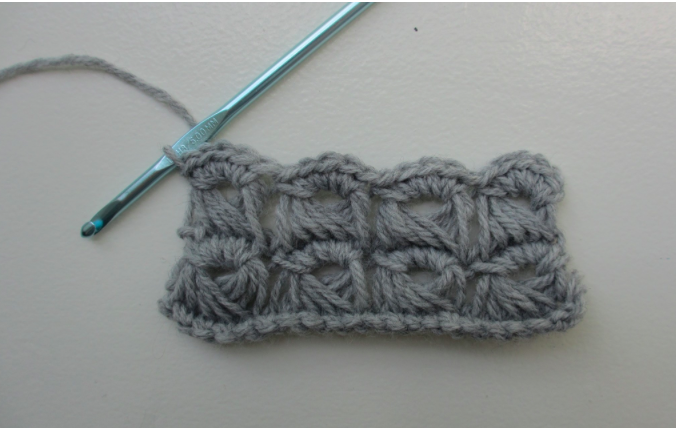 Broomstick lace is one of my favorite crochet lace stitches. You can use it to create scarves, wraps, sweaters — even broomstick lace bracelets. Change up the size of your dowel or the weight of your yarn for completely different styles. See a how-to to create your own broomstick lace.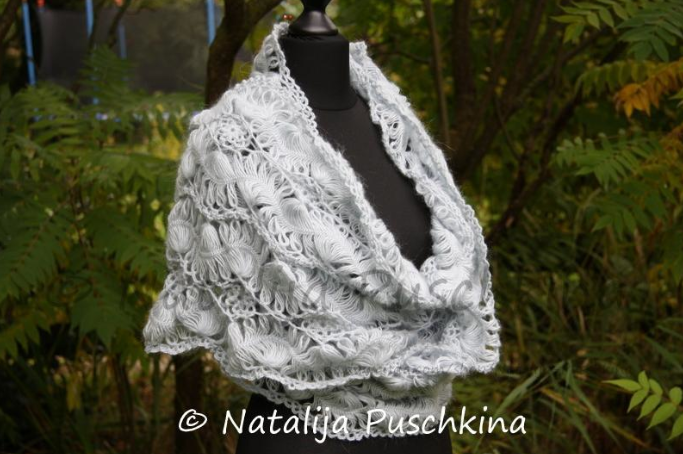 Hairpin Lace Scarf
Have you ever noticed hairpin lace looms in the needle section of your craft store? That little loom can create some monstrously wonderful lace. This pattern incorporates hairpin lace into a lovely scarf full of flowers. The pattern has dozens of photos to walk you through both the pattern and the hairpin lace technique.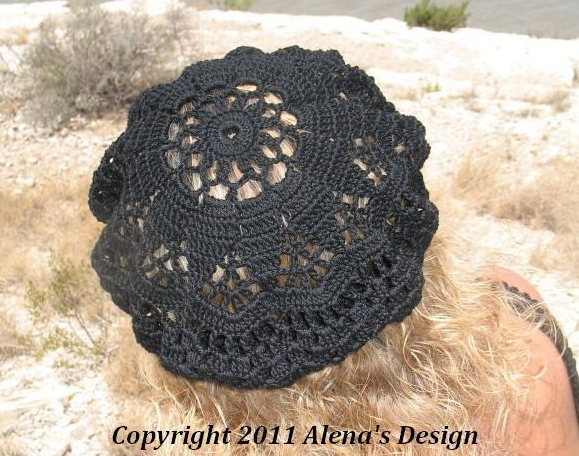 Crochet Lace Beret
This beret isn't going to keep you warm during bitter cold weather, but it will certainly turn a few heads. To make this beret, you need to know how to dc2tog (double crochet two together) and dc3tog (double crochet three together). Back post and front post double crochets also contribute to the lacy effect of the pattern.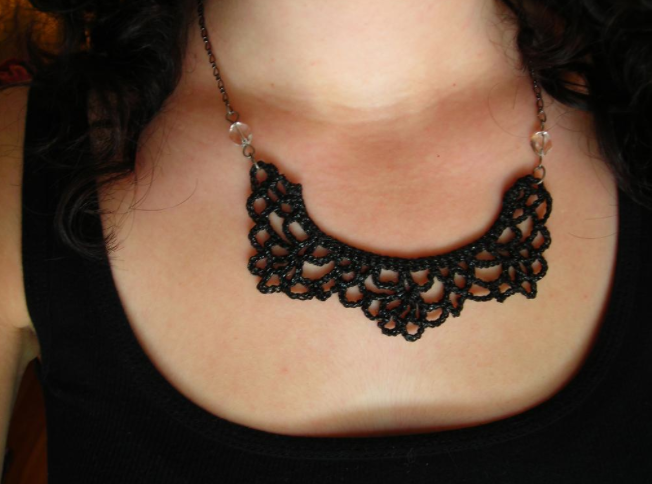 Crochet Lace Necklace
Even the smallest bit of crochet lace can make a big statement. Designer Melmaria created an entire collection of crochet lace necklaces, all inspired by flowers and colors that adapt easily into other types of jewelry.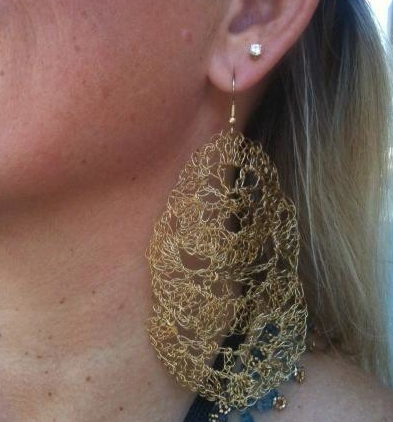 Vermeil Crochet Lace Wire Earrings
Want to make your crochet lace even more delicate? Crochet your project with wire, like these lace wire earrings. You'll have to be patient with the tiny hook — this project uses a size B/1 crochet hook — but the end result is totally worth it, especially if you stretch out your wrists in between rows.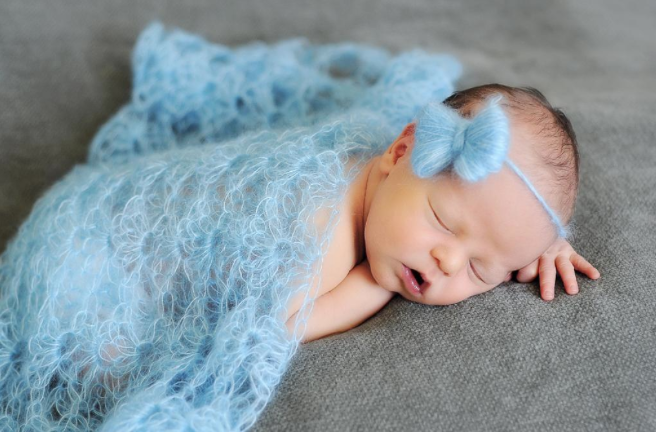 Sweet Shells Mohair Wrap
Mohair is one of my favorite yarns for crochet lace. It's fluffy, soft, and makes everything look so angelic — as if this baby could look any more angelic! This pattern uses a larger crochet hook and has a lot of open stitches, so it works up quickly.
Ready to take your crochet lace to the next level? Beyond Basic Broomstick Lace with Jennifer Hansen is a good place to start. If you're a beginner who's panicking at the sight of all these patterns or just need a refresher on basic crochet stitches, get inspiration and step-by-step how-to's from Vickie Howell's Crochet Lab.
What's your favorite way to crochet lace?