If knitting and crocheting had a baby, it would be Tunisian crochet. This niche form of crochet holds loops on the hook in the same manner as knitting, creating a luxe texture that is perfect for afghans and other cozy winter items. The technique also lends itself well to creating graphics and colorful images, which are often great for blanket designs.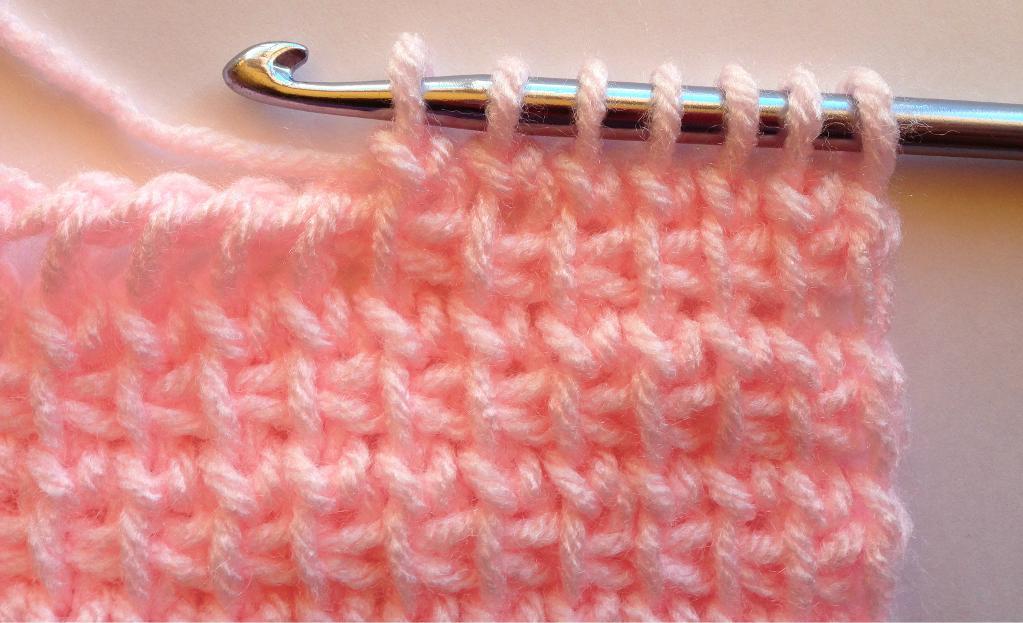 Photo via Bluprint member Cute Kids Crochet
Need to brush up on your Tunisian crochet basics? Our guide to Tunisian stitches is a great place to start, and the Bluprint class Tunisian Crochet: Revolutions in Color and Style will teach you the basics as you make a stunning, colorful shawl.
Try this fun technique with one of our top Tunisian crochet afghan patterns!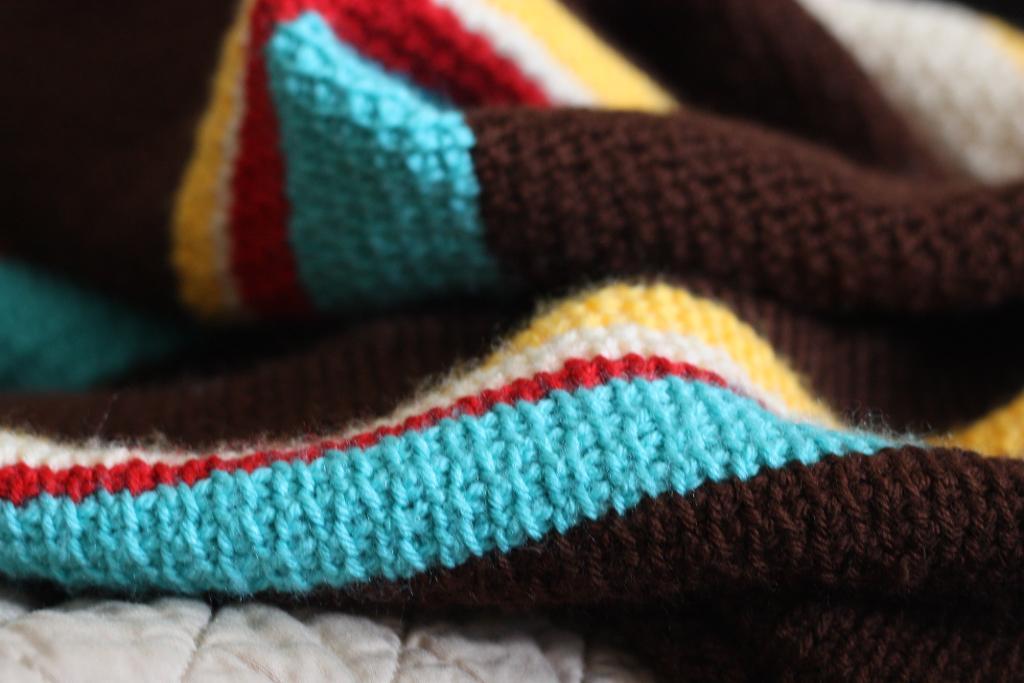 Photo via Bluprint member Painting Lilies
1. Tunisian Tweed Baby Blanket
This is a simple striped Tunisian crochet blanket pattern that shows you how to do the stitch within the instructions for the blanket. It provides a great opportunity to practice the stitch, see how great it looks and create a lovely gift that works as a baby blanket or lapghan. The colored stripes are classy and give you a chance to practice beginner Tunisian crochet color changes.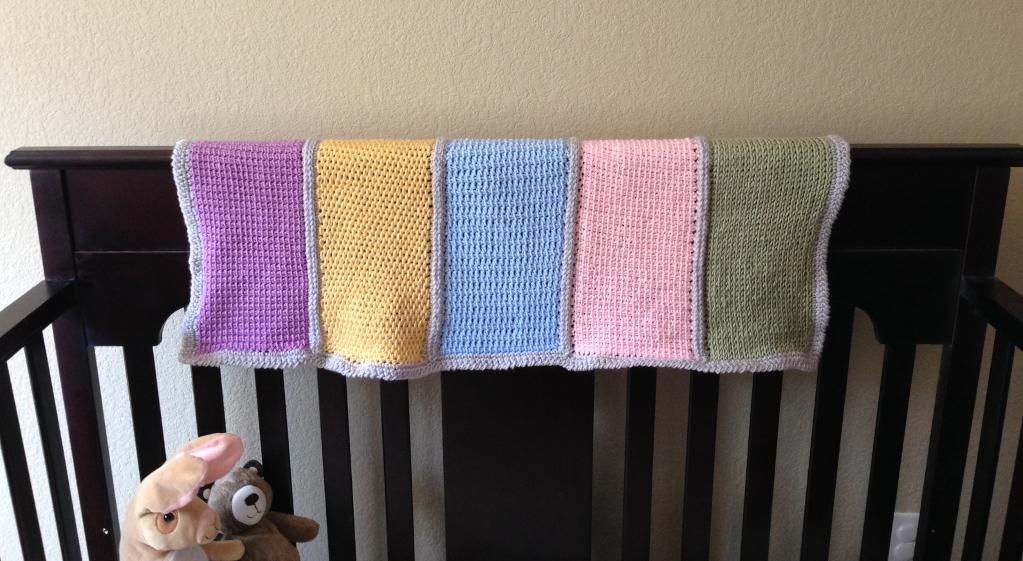 Photo via Bluprint member Cute Kids Crochet
2. Tunisian Blocks Baby Blanket
This is another great beginner's pattern for a Tunisian crochet blanket. Each stripe of this blanket is done in a different stitch, such as Tunisian Simple Stitch and Tunisian Double Crochet, so it serves as a sampler blanket that allows you to practice different Tunisian stitches. It is specifically written for beginners; the designer says that as long as you can hold a crochet hook, you can use this pattern.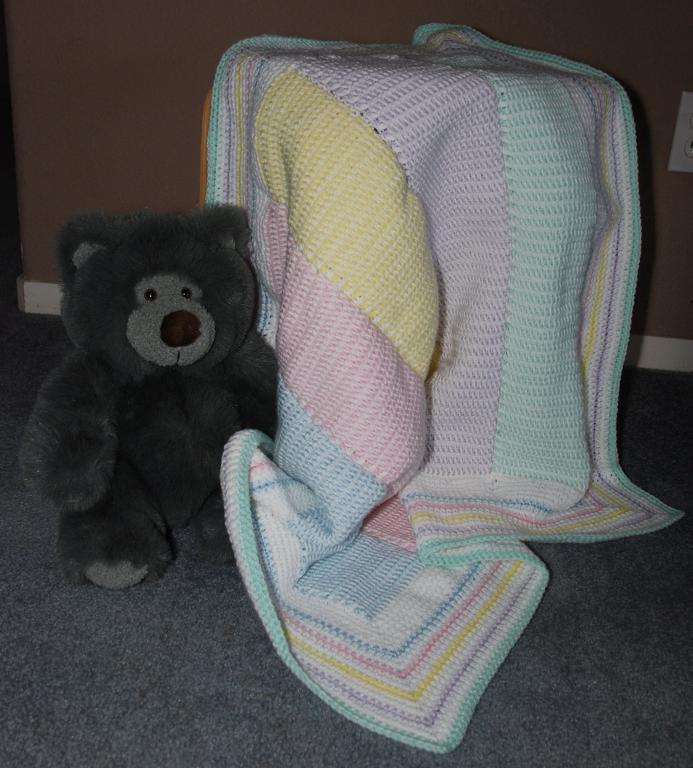 Photo via Bluprint member Jaybug Designs
3. Reversible Tunisian Stripe Baby Afghan
This is an intermediate-level crochet pattern for those who already know how to read crochet patterns. Previous knowledge of Tunisian crochet is recommended, although not required. This pattern is fun because it's reversible, which is something that we don't always have the opportunity to play with in crochet. Additionally, the designer has included five variations in the pattern instructions so you can get a sense of different ways to make the same crochet blanket.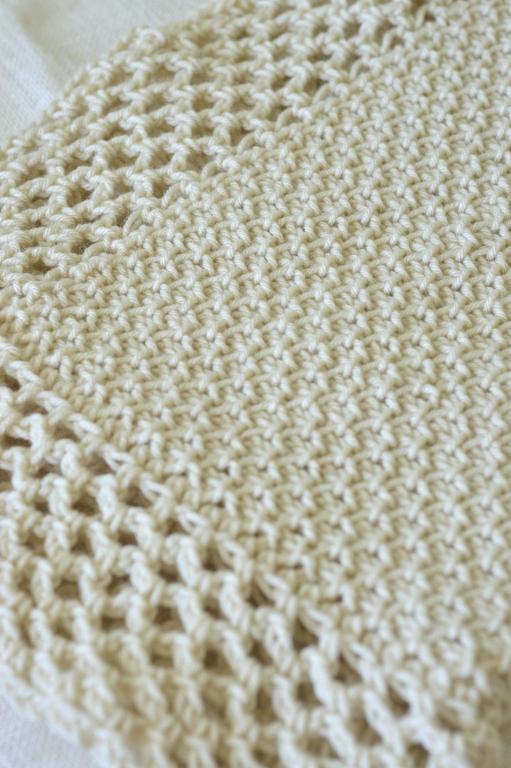 Photo via Bluprint member Propwise Babies
4. Tunisian Crochet Cottage Throw for Baby
The rich single color of this worsted weight crochet baby blanket allows the unique texture of Tunisian crochet to really shine. This is designed as a crochet baby blanket pattern — a 2-foot square — but of course you could adapt the design to make a larger Tunisian crochet afghan. This would look great on any bed or couch!
Photo via Bluprint member LillyOfLaVallee
5. Tunisian and Shells Wavy Afghan
This crochet afghan pattern is fun to work on because it combines Tunisian crochet with classic crochet for a great finished item. It gives you a sense of some of the unique texture and color play that Tunisian crochet brings to the table. It is written to be adaptable to any size blanket that you would like to make.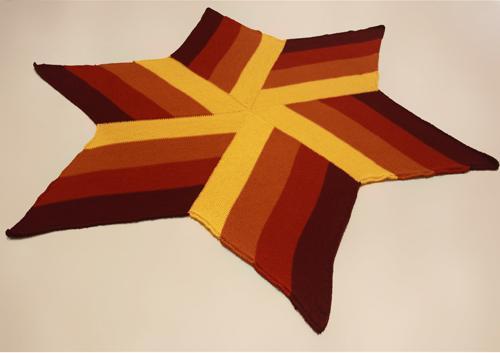 Photo via Bluprint member TurquoizBlue
6. Megastar
Crochet designer TurquoizBlue does a terrific job of describing this truly unique Tunisian crochet blanket pattern: "Six-pointed star blanket uses the Tunisian slant stitch and color changes to create wide stripes which meet to form a burst of color that radiates from the center. The stripes are continued in the surrounding border."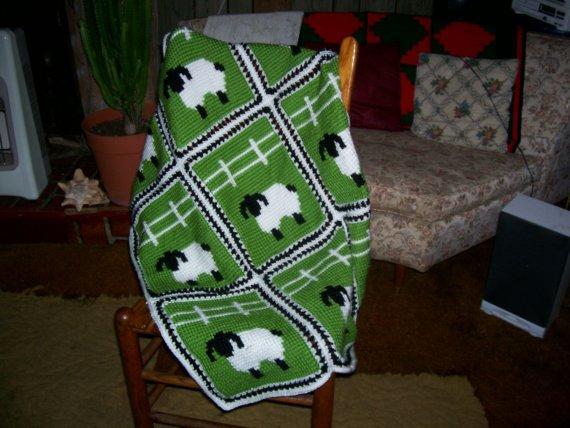 Photo via Bluprint member GloriousCrochet
7. Sheep in a Meadow Afghan
If you already know the basics of Tunisian crochet and are able to read a color graph to make a Tunisian crochet afghan, then you might enjoy this crochet blanket pattern. It incorporates blocks of sheep set in a field of grass, making for a really cute crochet baby gift.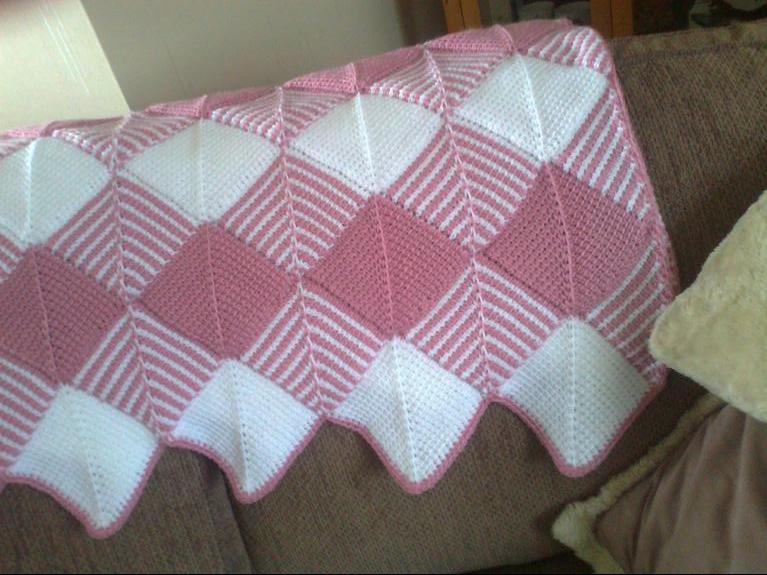 Photo via Bluprint member GillBux
8. Baby Tunisian Diamond Afghan
This Tunisian crochet blanket pattern teaches you the full instructions for making a Tunisian mitered square. Each square is 4″ x 4″ and you can adapt the pattern to make blanket that's smaller or larger than the 36″x 38″ DK-weight blanket shown by the designer.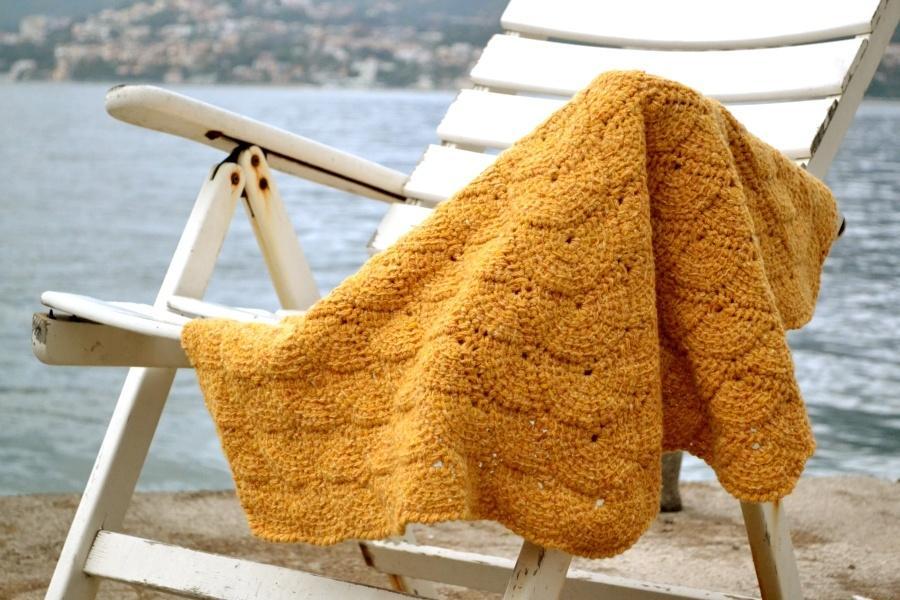 Photo via Bluprint member Bubble Birds
9. Tunisian Shell Blanket
If you're looking to tackle a challenging Tunisian crochet afghan pattern then look no further than this stunning shell blanket pattern. It requires basic knowledge of the technique, although each shell is sized small enough that you are not required to have a special Tunisian crochet hook to finish this blanket. The entire thing is edged with a simple crab stitch border for a polished finished design.
Love Tunisian crochet? Find even more patterns and tips right here on Bluprint!
"A Tunisian Crochet History and Overview"
"5 Must-Know Tips for Tunisian Crochet in the Round"
"6 Surprisingly Stylish Patterns for Tunisian Crochet"
Master the Art of Tunisian Crochet
Learn the basic Tunisian stitches, then make a versatile, colorful garment that can be worn eight different ways.Enroll Now »