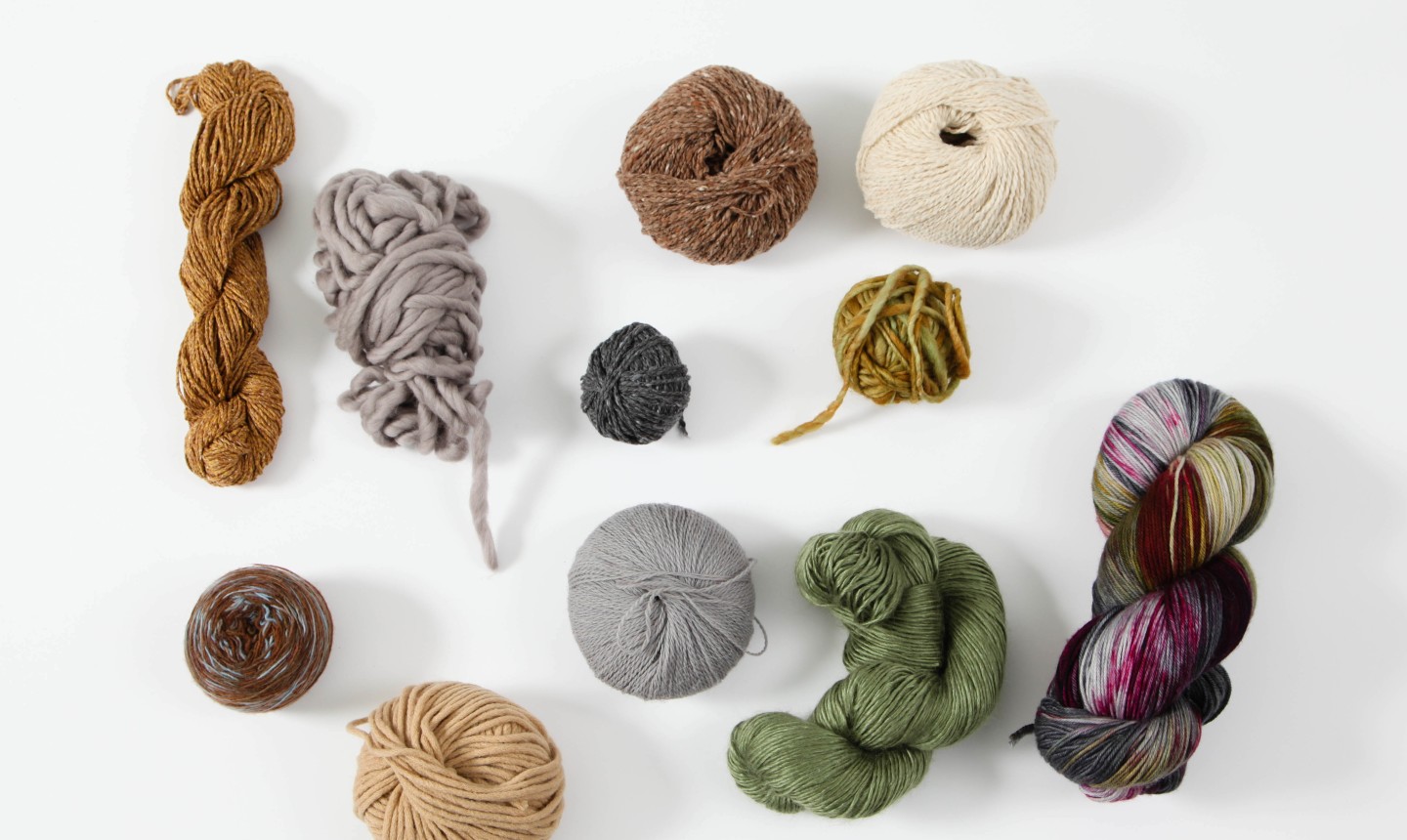 If you're a yarn-thusiast, there's a good chance your stash has spiraled out of control a time or two. (Those new skeins are hard to resist!) But you don't need your needles and hooks for every project. Think outside the box and put your yarn to work with these fun stitch-free projects that'll clear up your yarn stash pile, fast.
1. Rainbow Wall Hanging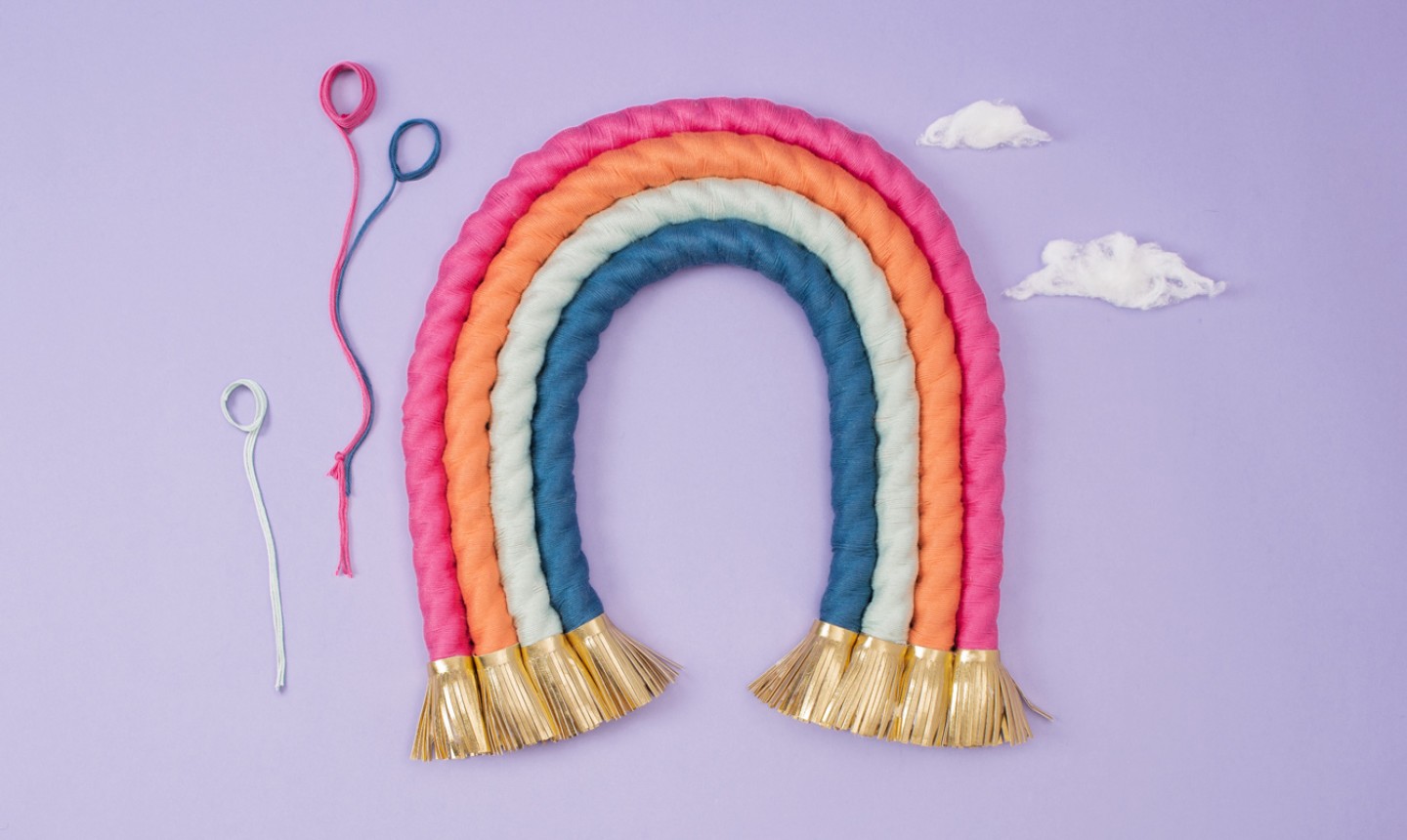 Add a splash of color to your walls with this cheery rainbow wall hanging. Each ray is wrapped tightly in DK-weight yarn, and you can pick any palette to match your space. (You can even try it in neutrals!)
MAKE IT
2. Ornaments and Garland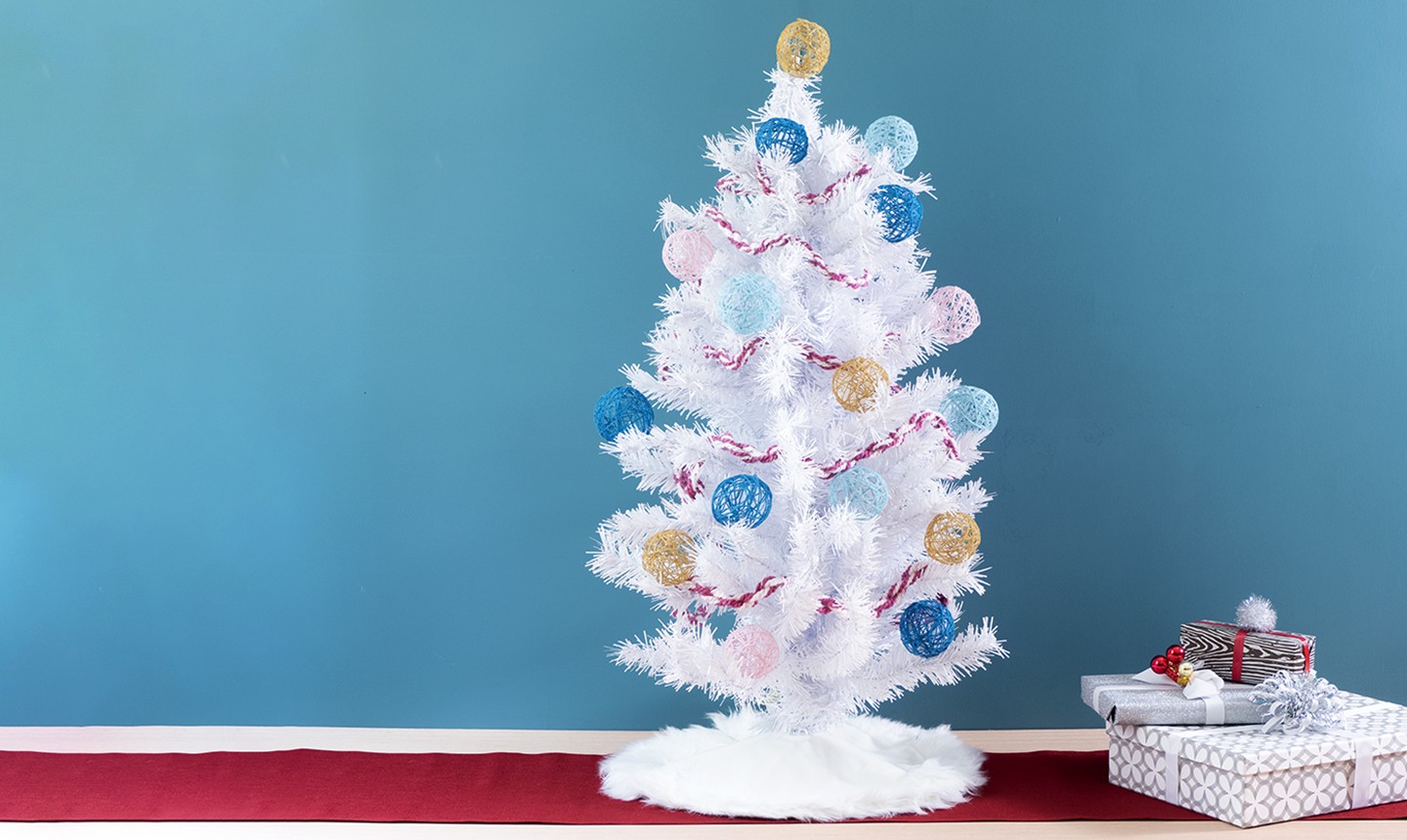 When you want to build up your holiday crafting , no-stitch projects are an easy way to spruce up your space. Whether you twist yarn into a garland or wrap it around a balloon for a DIY ornament, these projects are as cute as they are quick.
MAKE IT
3. Woven Sunset Wall Hanging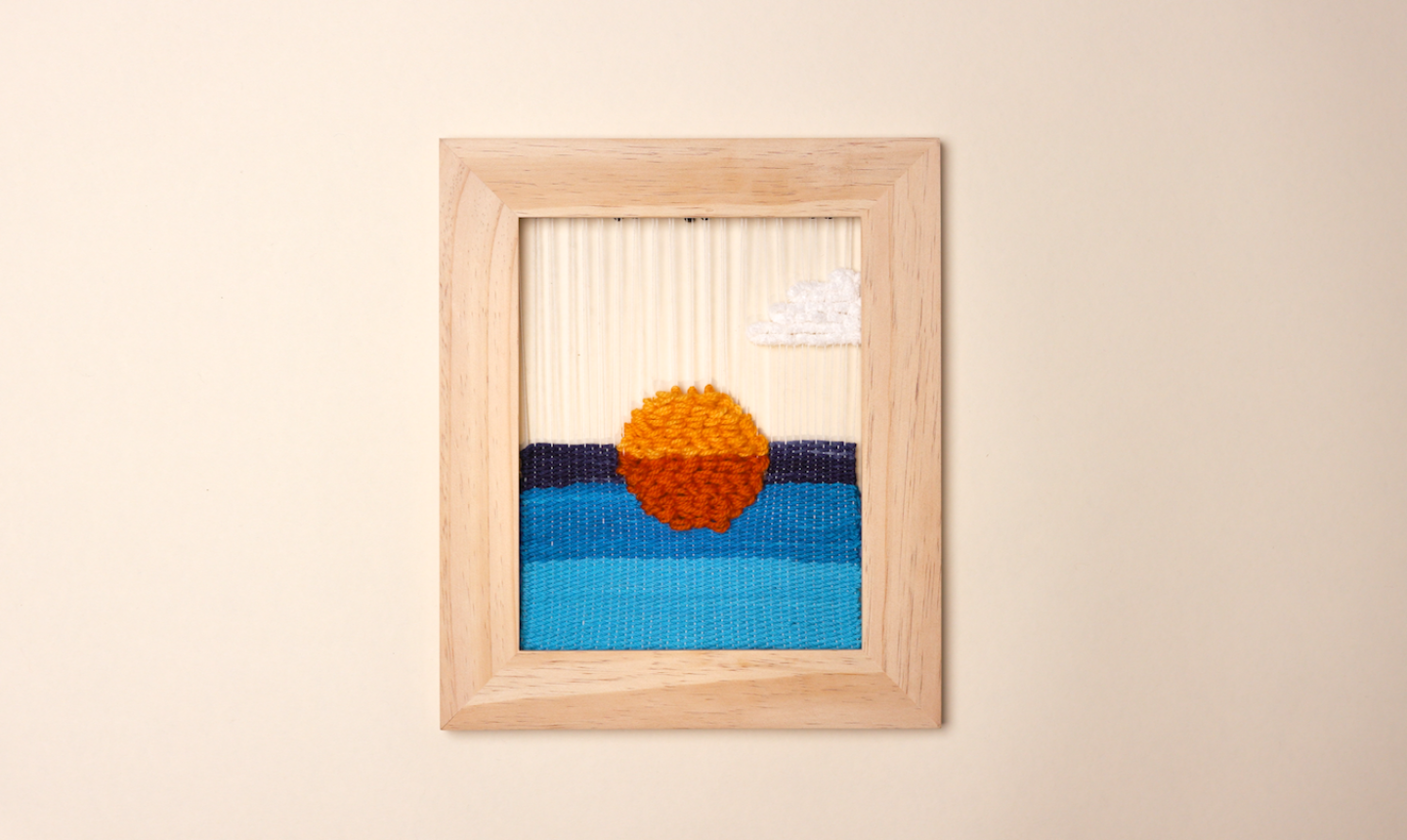 Make a beautiful woven art piece without any fancy tools. All you need is a wooden picture frame, a fork, some yarn and cotton thread. The best part? Fiber content isn't important, as long as the oranges and blues are a similar weight.

MAKE IT
4. Pom-Poms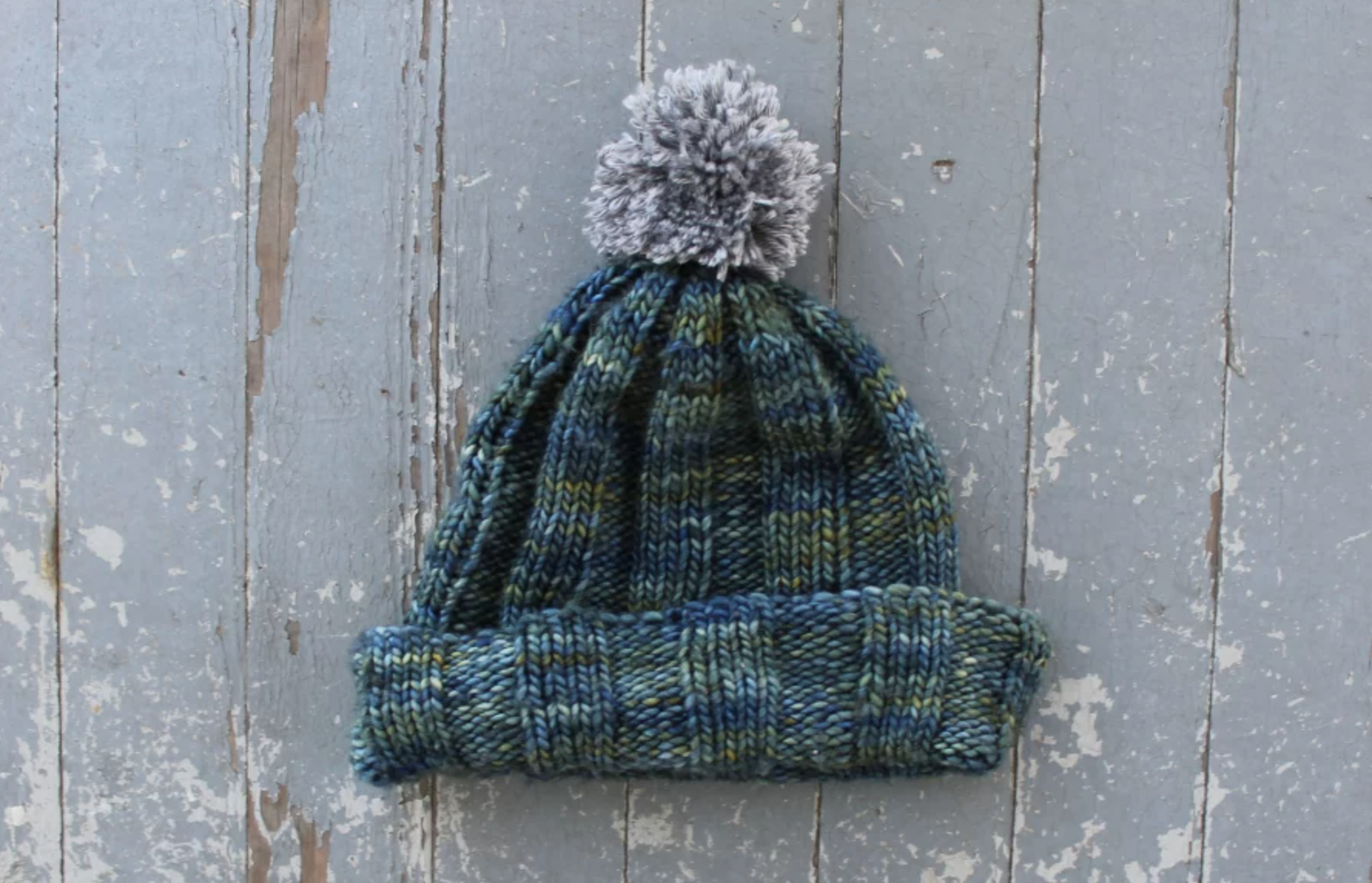 A fast and easy project you may not have thought about: DIY pom-poms. Make a stash for future hats, gift toppers and more!
MAKE IT
5. Yarn Wreath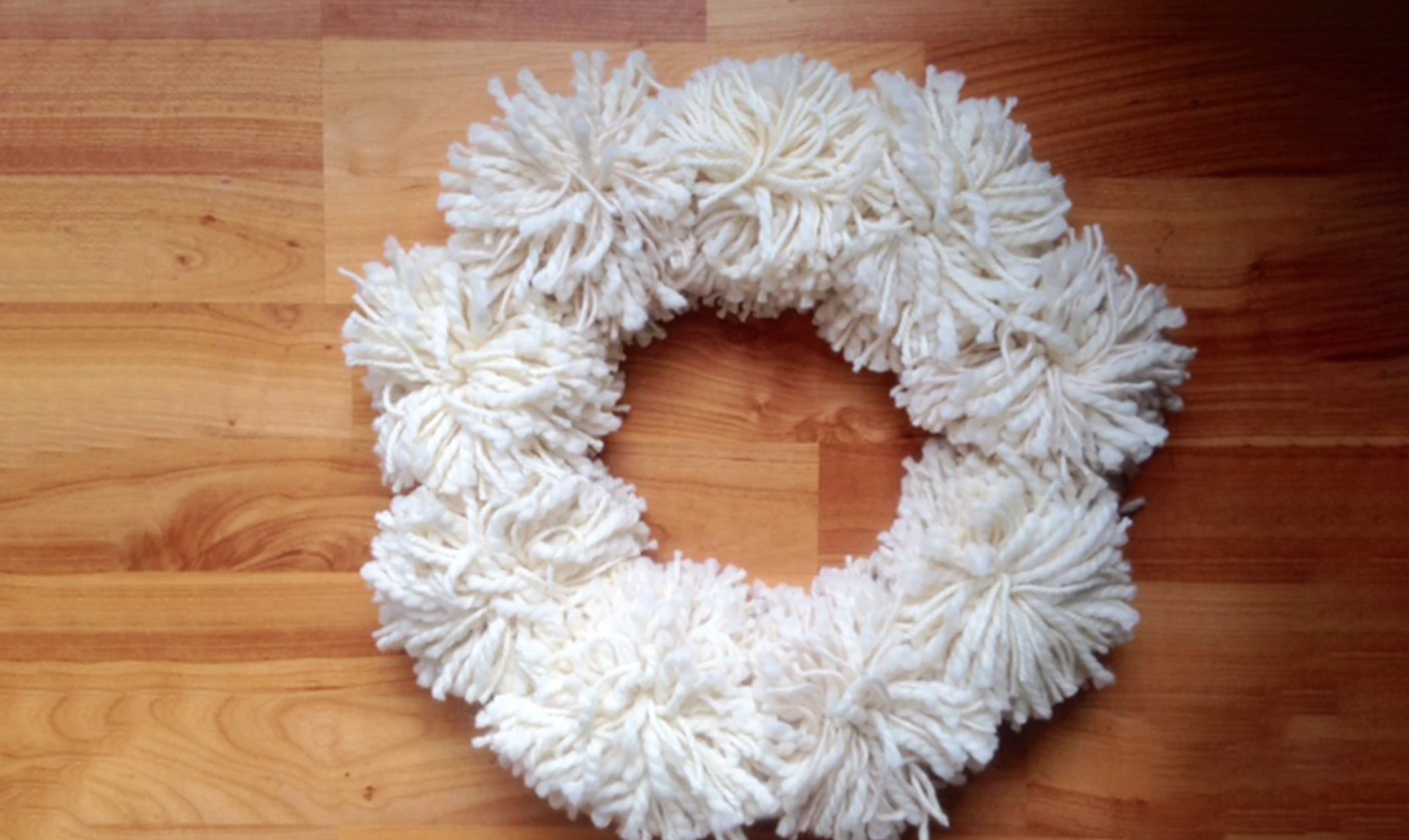 Speaking of pom-poms, give your home a an ultra-cozy vibe with a monochromatic wreath. You can use any weight, color and fiber content, making this project totally stress-free.
MAKE IT
6. Woven Gift Wrap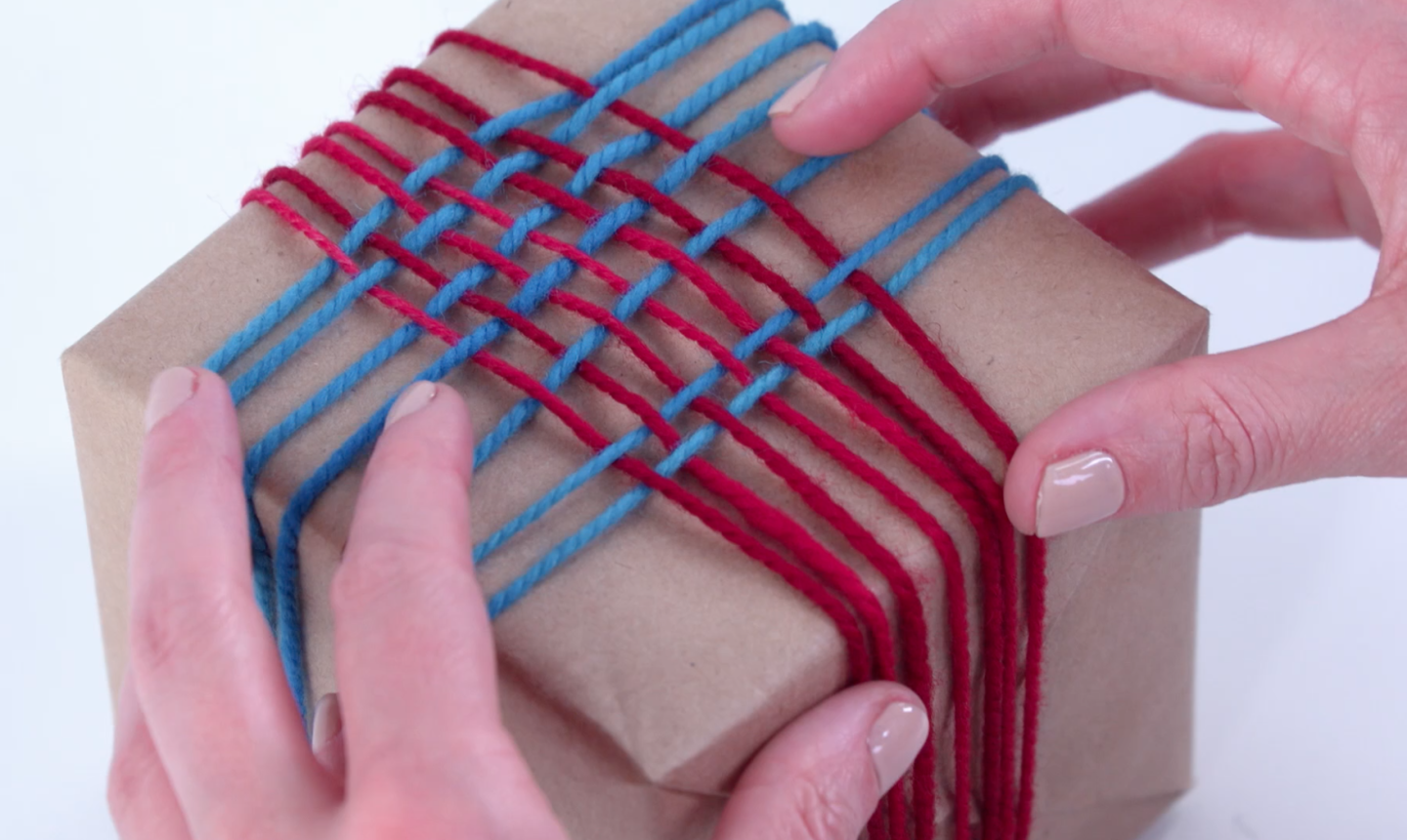 When you need wrapping paper, like, now, dig into your stash. This woven wrapping technique will give any gift a more personalized feel.
MAKE IT
7. Tassels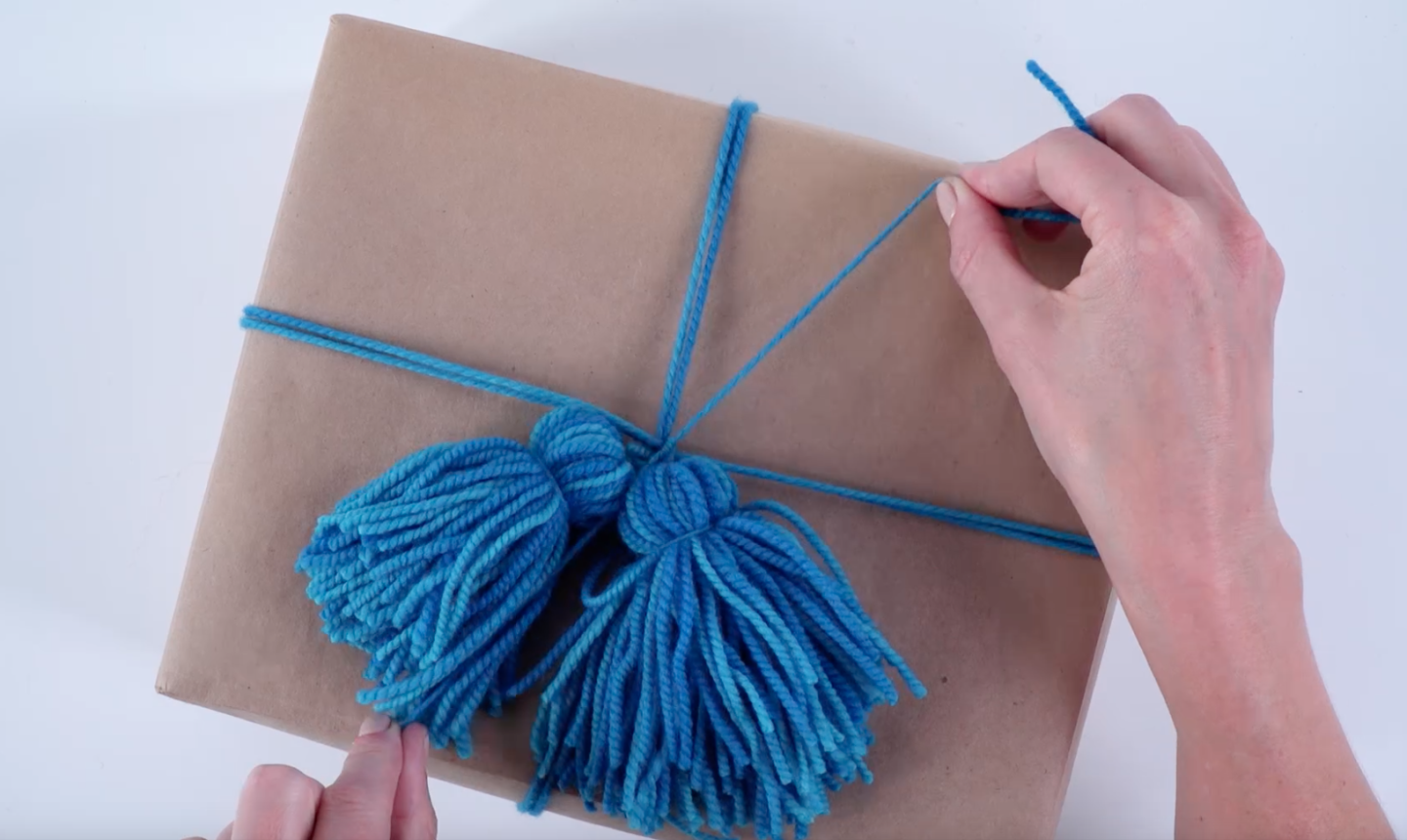 Tassels don't have to be a hassle! Like pom-poms, these cute little guys are easy to make out of any scraps you have on hand.
MAKE IT