Knitters and crocheters always have a lot of yarn on hand, but every once in a while, you want to make something without needles or hooks. There are tons of unexpected no-stitch items you can make with your extra yarn — let's get stash-busting!
Here are 10 creative things to make with yarn!
Image via Andrea Sanchez
1. Yarn Wreath
Yarn wreaths can be made for any season at all, from flowering springtime wreaths to red-and-green wreaths for Christmas. The yarn wreath that you see pictured here is a winter-inspired wreath by Andrea Sanchez. You can also take leftover bits of yarn, roll them into small yarn balls and make a yarn ball wreath.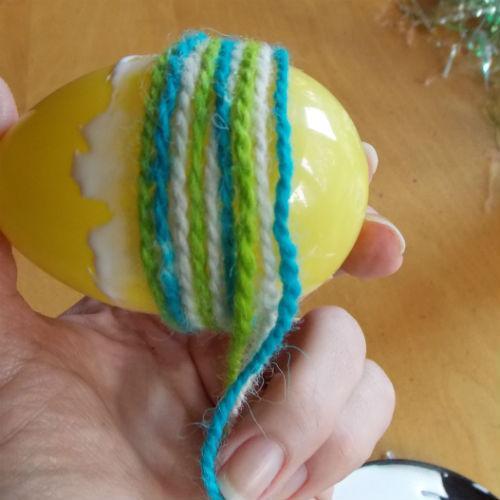 Image via FiberArtsy
2. Yarn-Wrapped Easter Eggs
The craft pattern that FiberArtsy created here is intended for making decorative, yarn-wrapped Easter eggs. However, you can use the same technique to make yarn decorations of all colors for any season of the year! Yarn-wrapped pumpkins or Christmas-tree ornaments, anyone?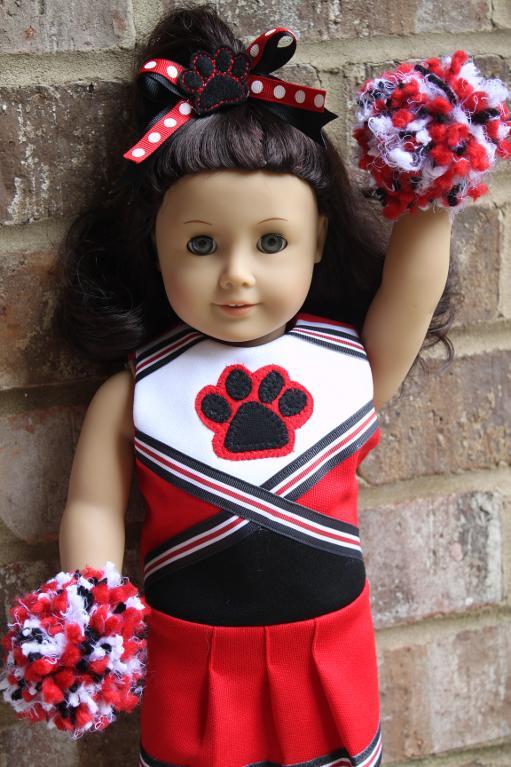 Image via ColesCreations
3. Yarn Pompoms
You can make tiny little yarn pompoms for cheerleader dolls as we see in the photo above. Of course, pompoms are used for so much more than that. They can be used to accessorize shoes, bags, hats or gifts of any kind.
Image via Two Lucky Cats
4. Yarn Tassel
Like pompoms, tassels can be used in a variety of ways. A single tassel can be a doorknob decoration or even a necklace. Multiple tassels together can make beautiful bunting or other decor. While this tutorial uses thread, you can follow it using yarn.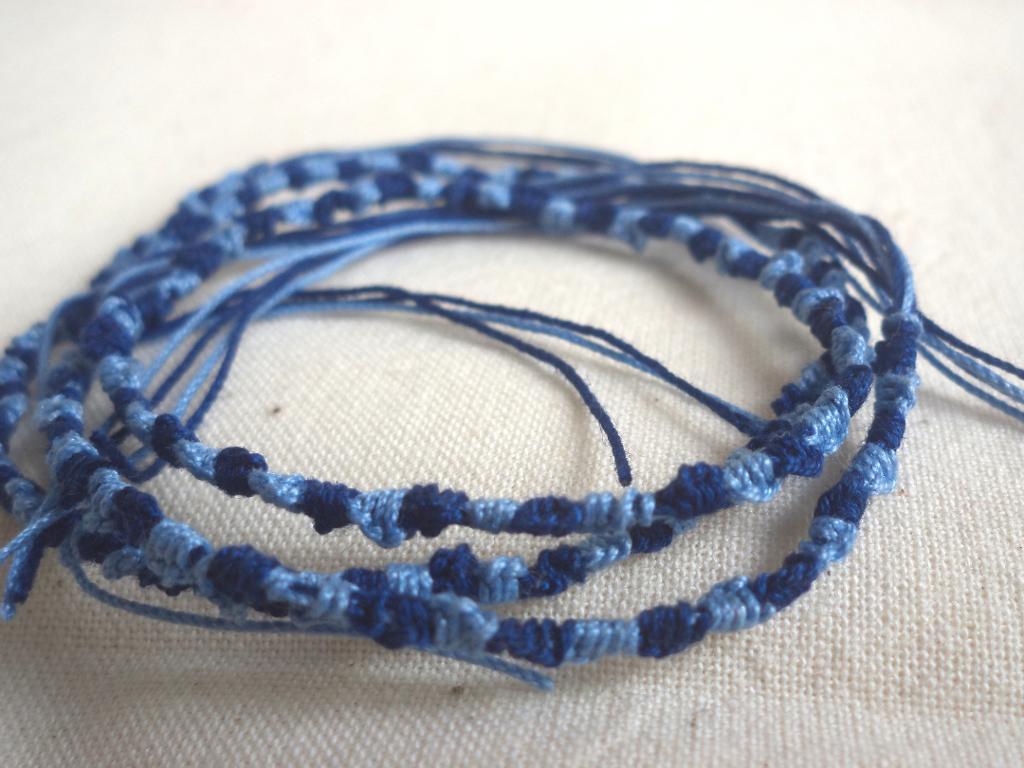 Image via GooGooCreations
5. Friendship Bracelets
Yarn and thread are used by people of all ages to make beautiful matching bracelets to share with friends. If this is something you did as a kid, it can be great nostalgic fun to resume this craft. If you've never made a friendship bracelet, now is a great time to learn!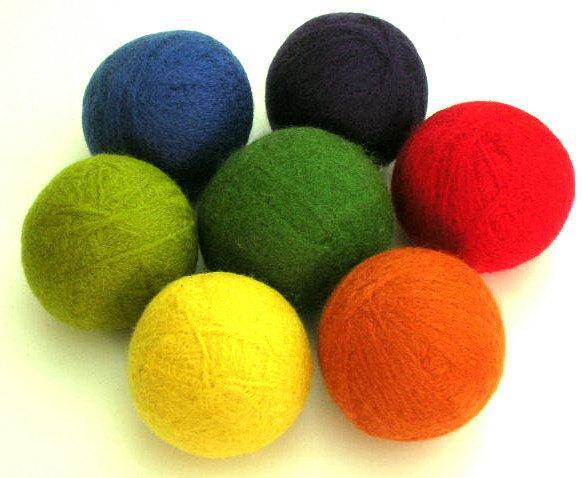 Image via TimaryArt
6. Eco-Friendly Recycled Yarn Dryer Balls
Take the acrylic yarn that you don't want anymore and make use of it with this great project. You'll no longer have to use those environmentally unfriendly dryer sheets when you use these handmade yarn balls instead!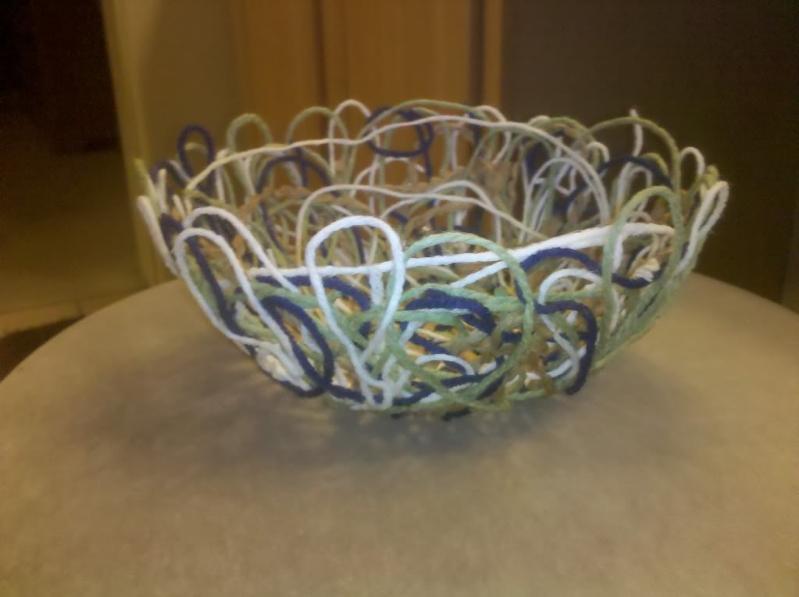 Image via ccisme
7. Yarn Mache Bowl
Use the basic techniques of papier-mache but with yarn instead of paper to create a variety of items, including beautiful openwork yarn bowls.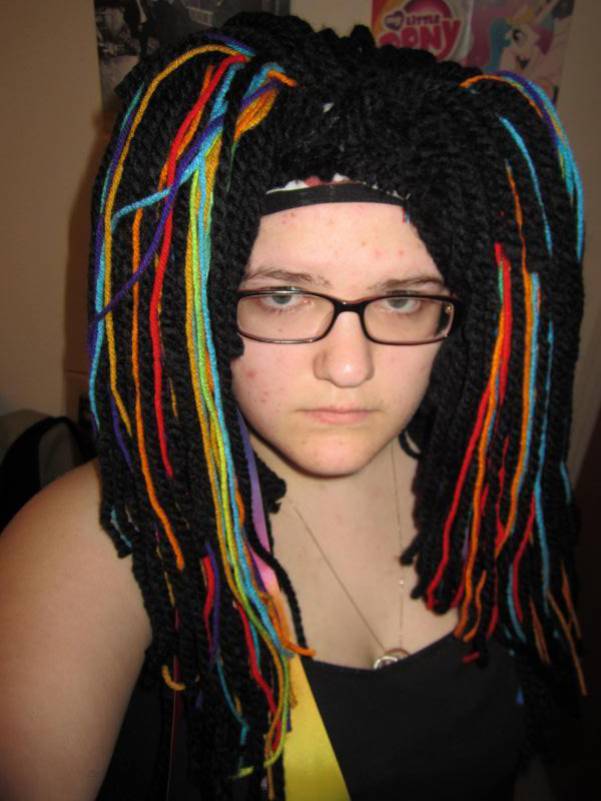 Image via Celestial Yarn
8. Yarn Wig
Braid or tie together various textures and colors of yarn to make a fun wig to wear for Halloween — or just because!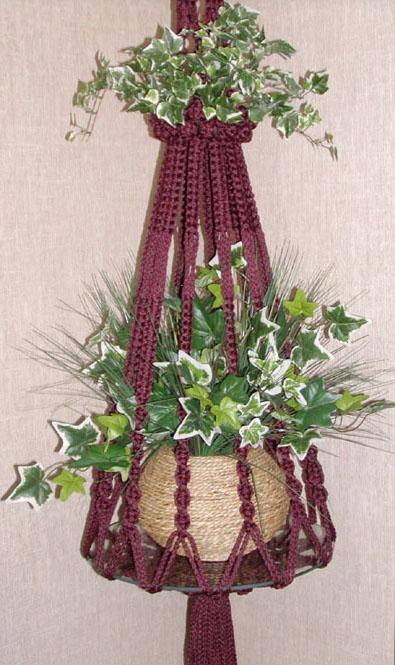 Image via don-mae
9. Learn Macrame
Macrame is making a big comeback right now. It's a great retro craft that fits right in with homes decorated in knitting and crochet. It doesn't require any special tool, and you can use the bulky yarn or cord that you already have in your stash.
Image via Knits for Life
10. Go yarn bombing!
Yarnbombing is a great way to use your yarn to decorate your community or just your own yard. Although people commonly use their knitting and crochet skills for yarn bombing, you can simply use yarn itself if you want to do so. Wrap yarn around trees, mailboxes, signs and posts!
In addition to these great yarn projects, you can also enjoy knitting and crochet even if you don't have tools on hand. Finger crochet, finger knitting and arm knitting are all great ways to use yarn without hooks and needles to make amazing items!