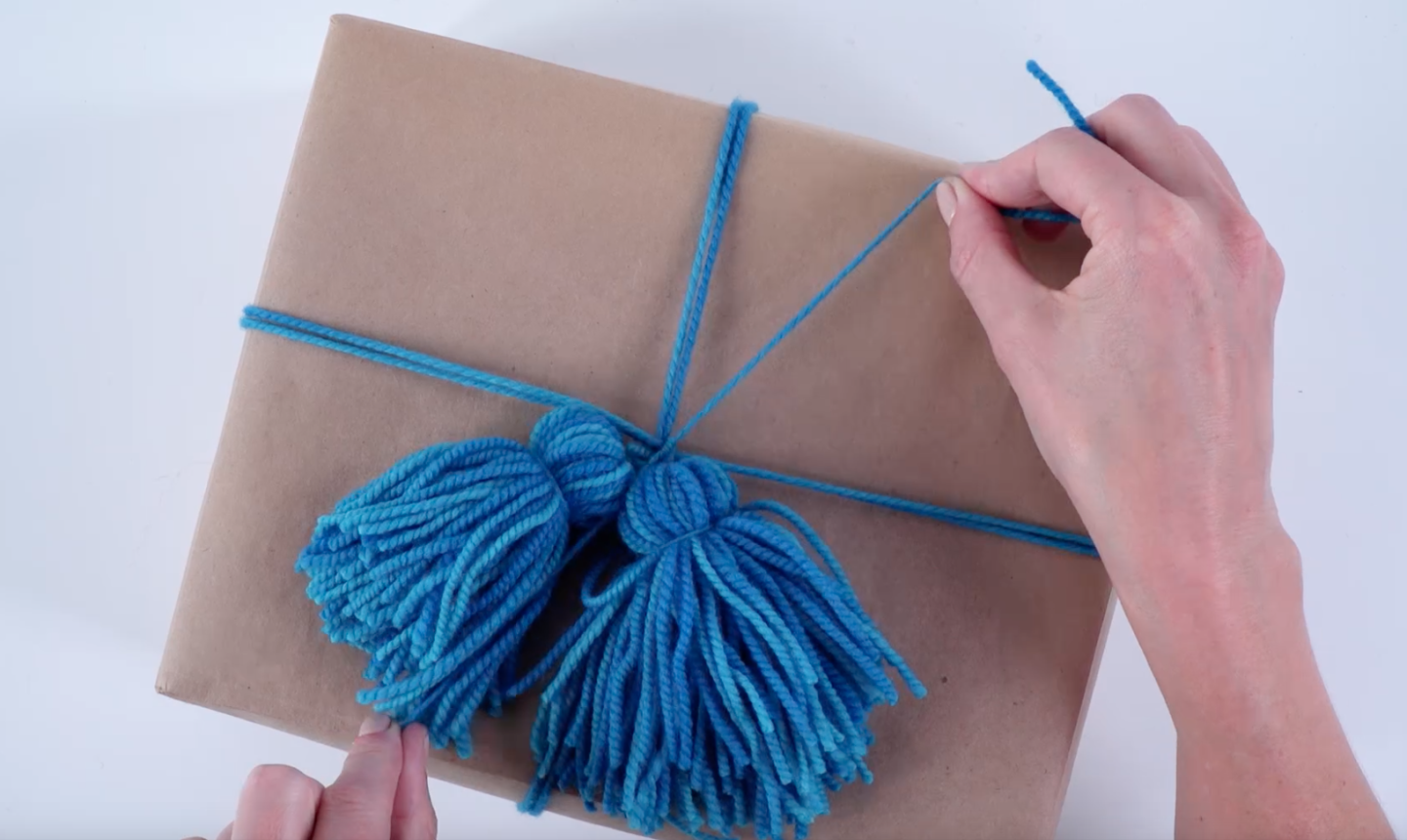 Forget about run-of-the-mill bows; tassels are WAY more crafty. We love 'em on gifts, but they're super cute hanging on a wreath, tree or garland too!
Tassel Toppers
Level: Easy
What You Need
Yarn
Scissors
Instructions
1. Wrap It Up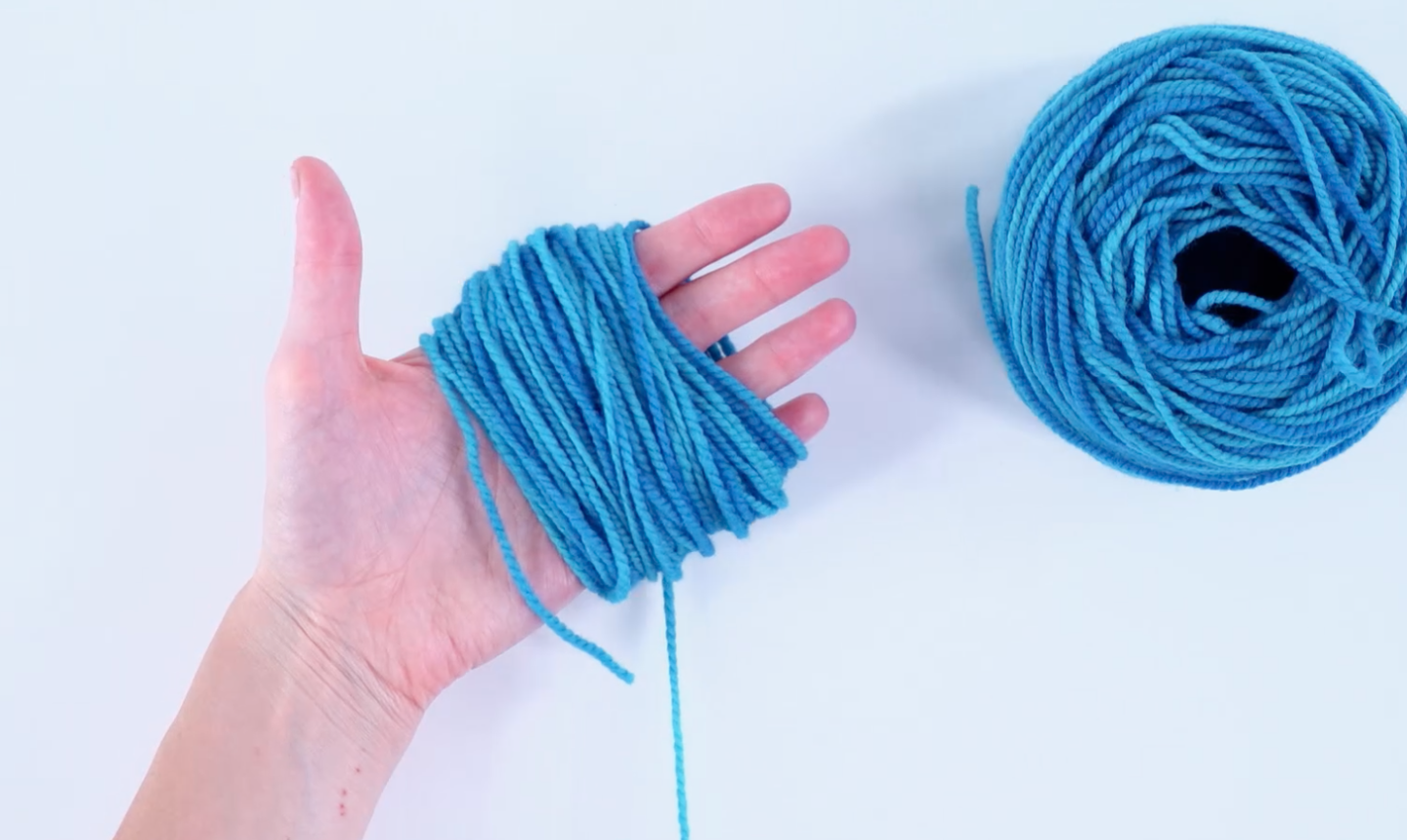 Drape your yarn across all four fingers, so the end falls just below the side of your hand. From there, begin wrapping the yarn (still attached to your ball or skein) around your fingers. Keep looping the yarn again and again until your hand is thickly wrapped. Then cut the yarn from your ball.
2. Loop and Tie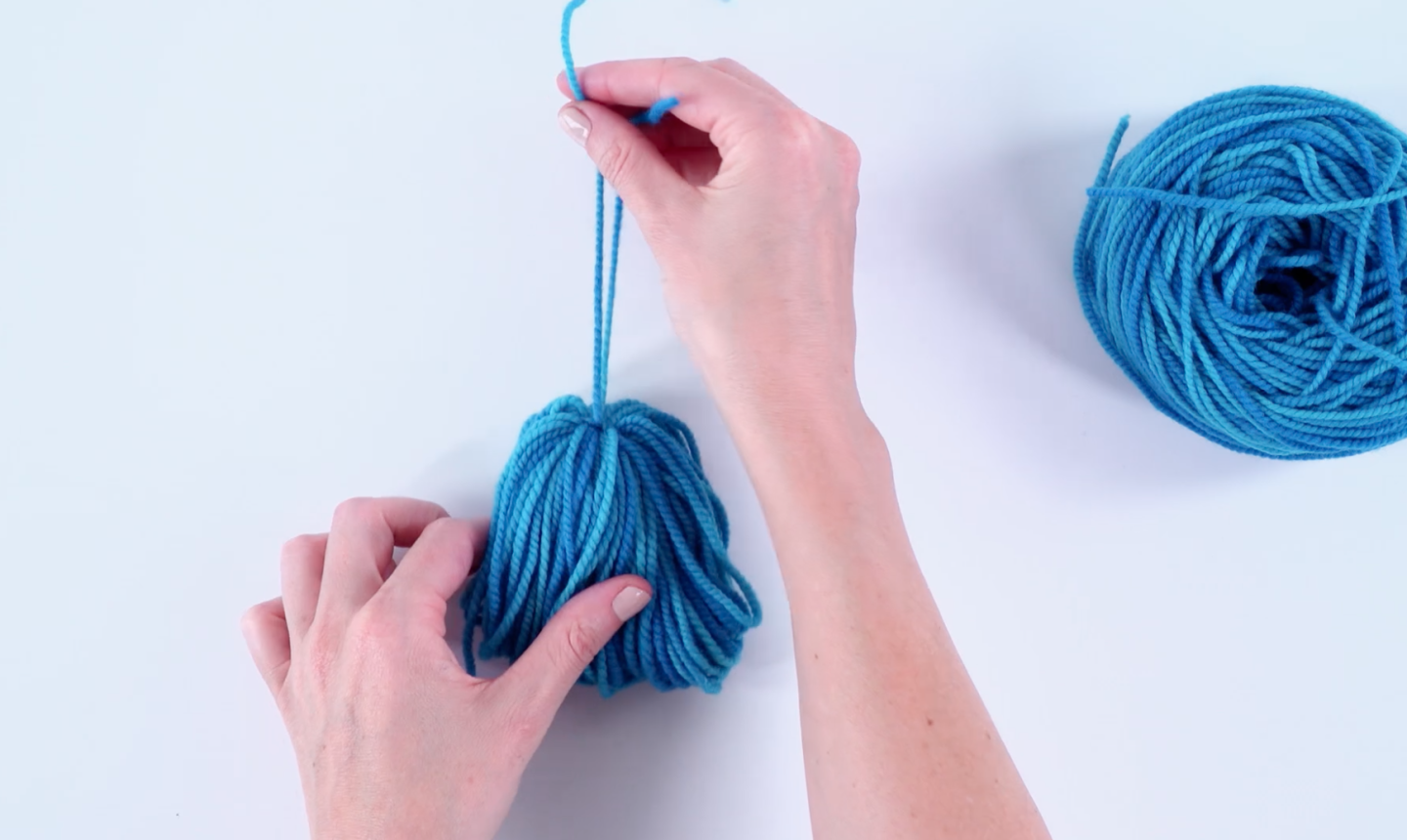 Carefully slide your fingers out of the wrap, making sure that the yarn keeps its shape. Cut a generous length of yarn from your ball, loop it through the center of your wrap and tie it off. Double-knotting will help the tassel be more secure!
3. Tie Off the Tassel's Top
Cut a shorter length of yarn and tie it tightly around the top fourth of your tassel. Again, double loop and double knot so it's held together well. Once this tie is made, trim any extra yarn from the knot. The top of your tassel should have a tight poof shape.
4. Snip and Trim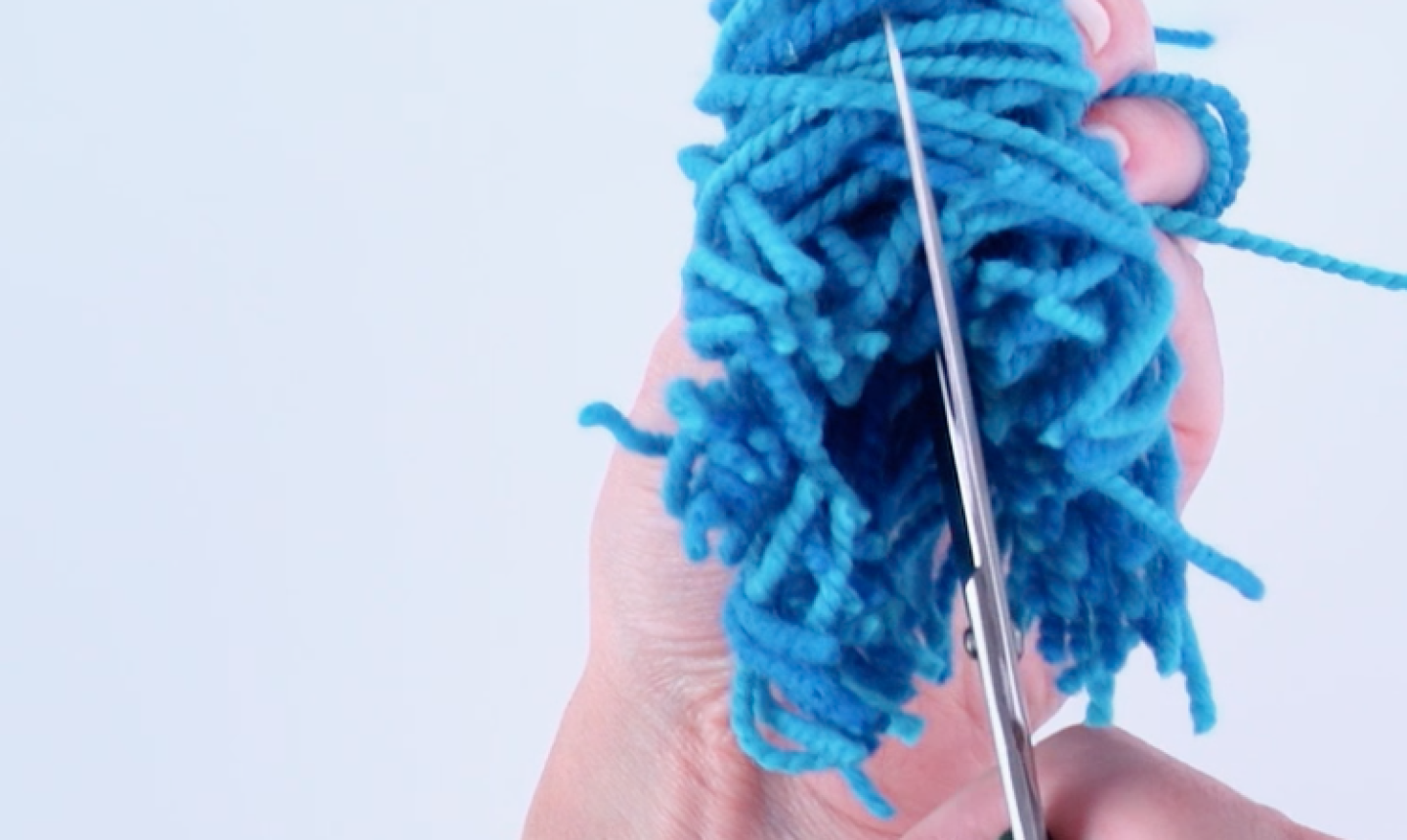 Use your scissors to snip along the bottom of your wrap of yarn. Trim the strands to polish up the shape and make sure there aren't any stragglers hanging lower than the rest of the yarn.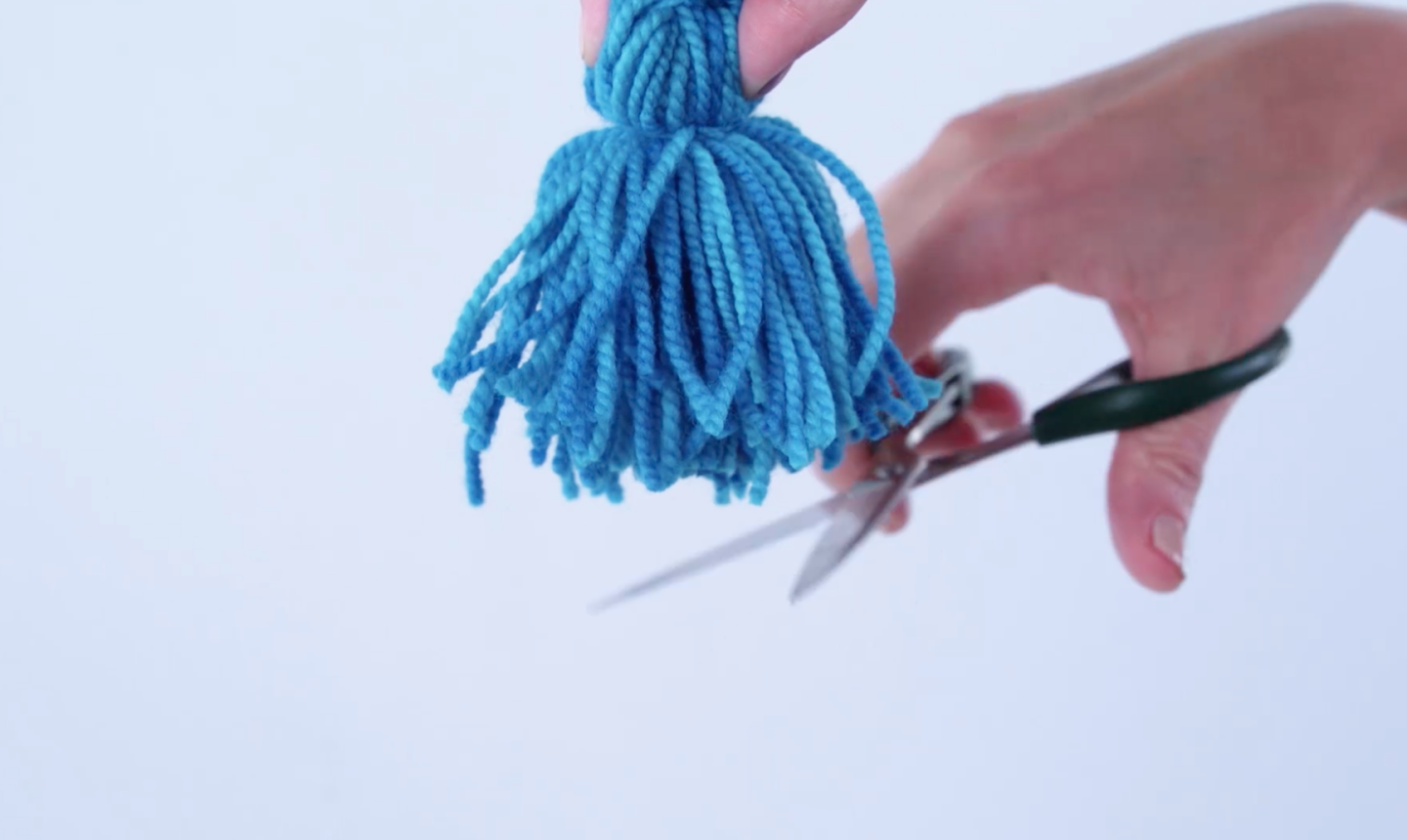 Make as many as you like, tie the wherever you want and enjoy that oh-so-festive feeling!