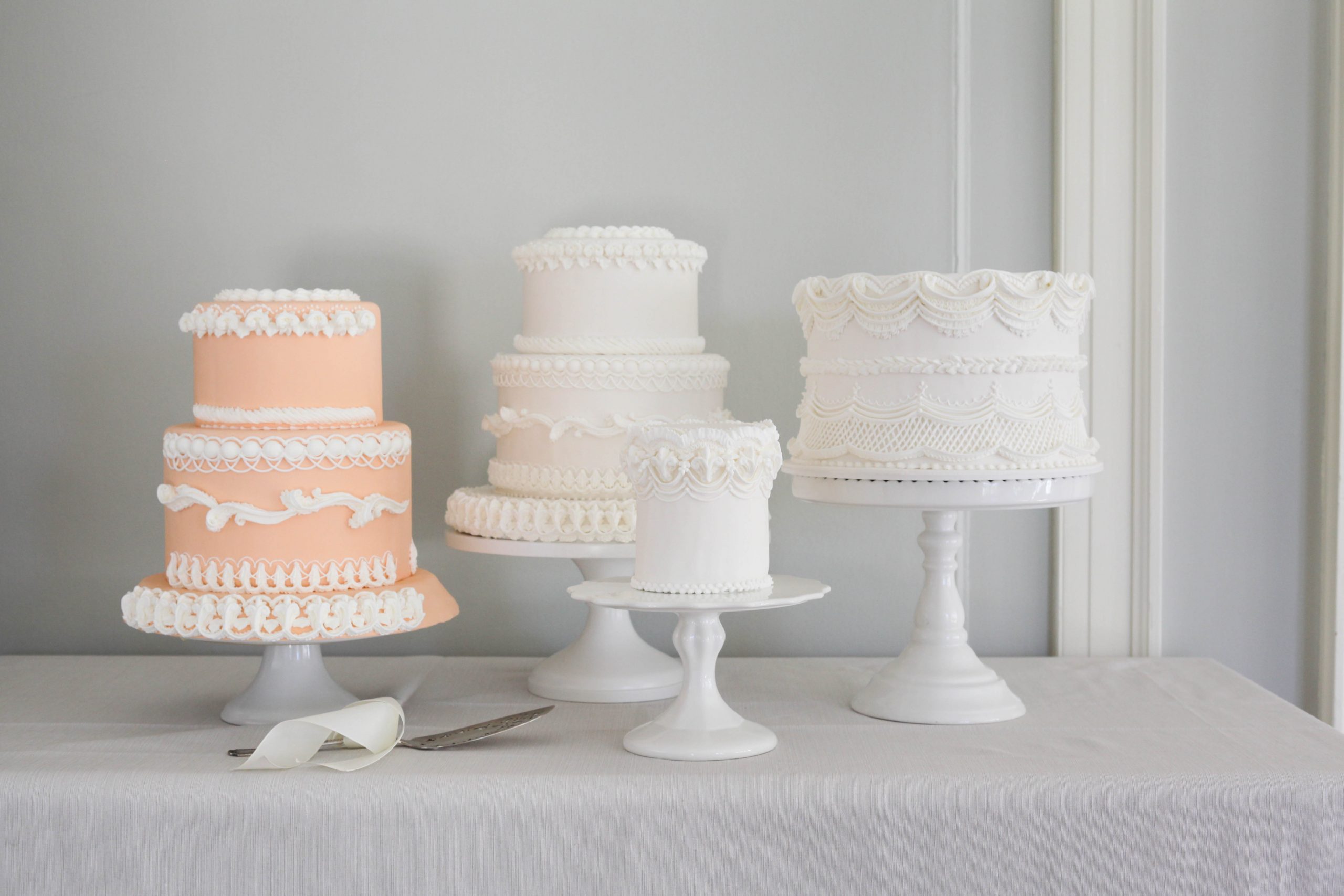 The Lambeth method is a classic cake design that uses a royal icing over-piping technique that creates intricate depth using lots of layers of icing.
The technique originated in the United Kingdom and was popularized in the 1930s by Joseph Lambeth's book, Lambeth Method of Cake Decoration and Practical Pastries. Nearly a century later, the method is still a go-to for elegant cakes — you might recognize it on Prince William and Kate Middleton's wedding cake, for instance.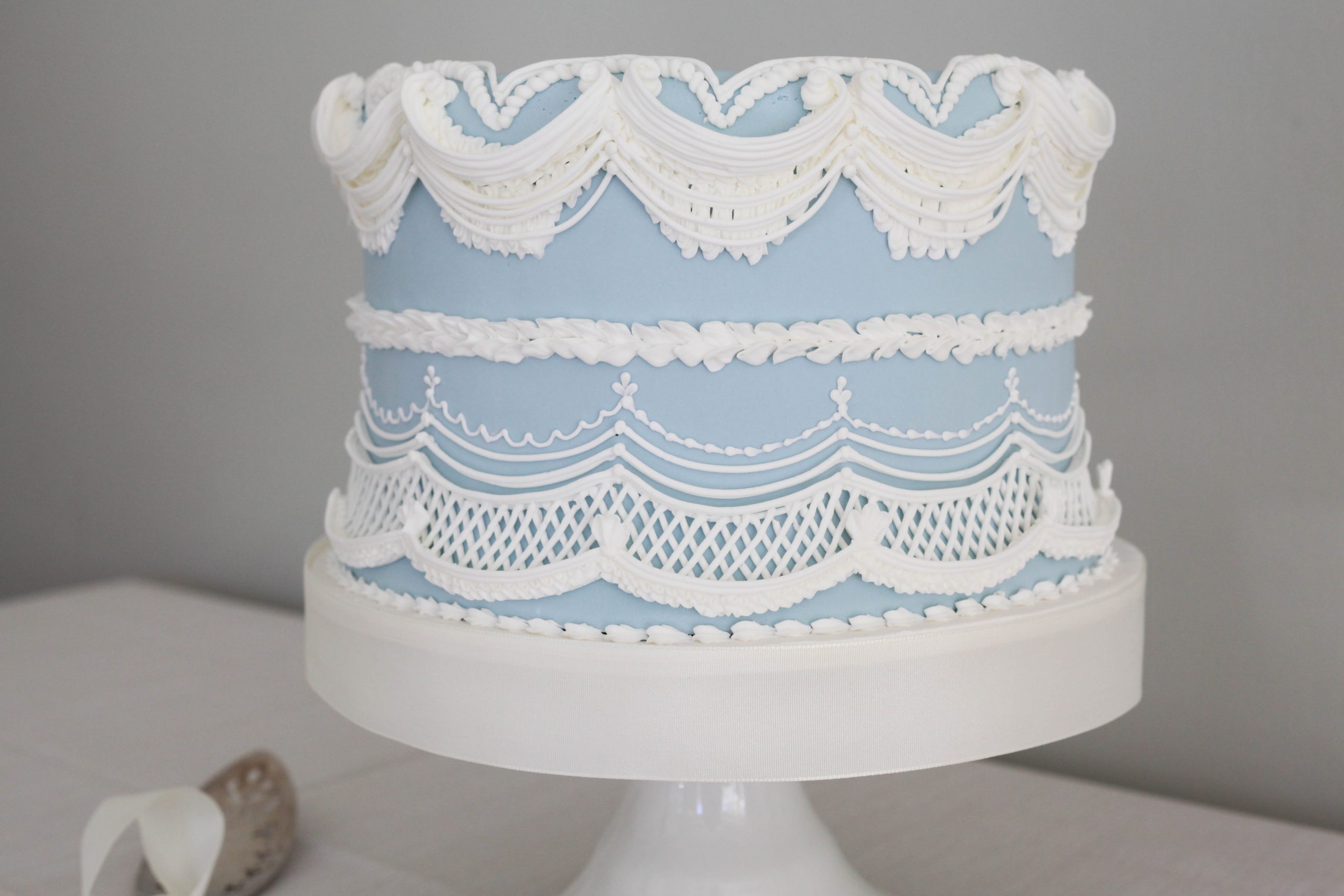 The decorating uses piped borders such as shells, scallops and pearls that wrap around the cake and are layered on top of each other. It's a slow, precise and highly detailed process — you're essentially making a work of art with a piping tip — but with enough patience (and plenty of royal icing), you can drape any cake using Lambeth.
Tips for Perfecting the Lambeth Method
Keep these pointers close and you'll perfect the detailed piping.
1. Consistency Is Key
Here's the thing: your royal icing must be stiff so it can hold the shape of these detailed designs. Along with getting the ingredients right for stiff consistency royal icing, take care in how you mix it. You'll want to keep the mixer on low so it gets nice and dense; whipping too fast will aerate the icing and cause it to break down as you work.
2. Practice, Practice, Practice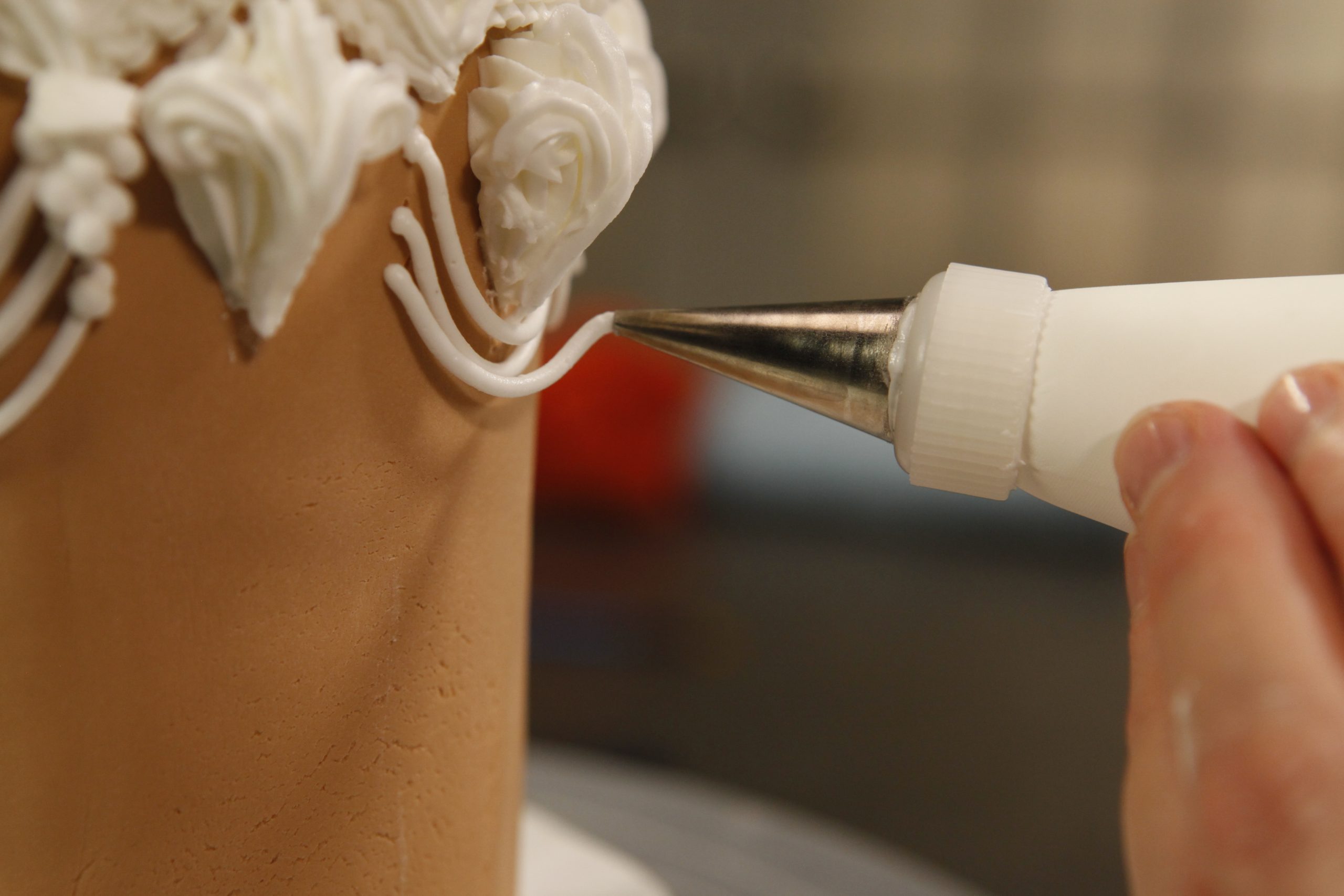 You should practice piping before decorating any cake, but that rule is even more important when decorating in the Lambeth style. Because the piping is so intricate, you want to plan and practice your chosen motif motif before decorating.
If you're going to pipe down the side of a cake, make sure to practice vertical piping on a cake dummy. It's much different than decorating on a horizontal surface, and you'll be able to measure for exact spacing and mark the areas where you'll pipe with a toothpick.
3. Be Patient
When over-piping, allow the first layer to dry completely before adding more royal icing on top. If you add a second layer to icing that's still wet, the design won't lay properly.
4. Mix It Up
Lambeth piping might be a classic method, but that doesn't mean you need to stick to traditional all-white cakes. Experiment with different colors to modernize the method — you could decorate with white royal icing on a colorful cake, for instance, or vice versa. It'll still be elegant, yet there'll be a fun pop of personality instead of the delicate white-on-white look.