Whether you're making a sweet sheet cake for a birthday party or an elaborate, tiered wedding cake, piping the perfect border can help finish a cake. Sometimes it's hard deciding which border to use! This quick guide with 10 easy techniques will come handy for piping cake borders on your next design.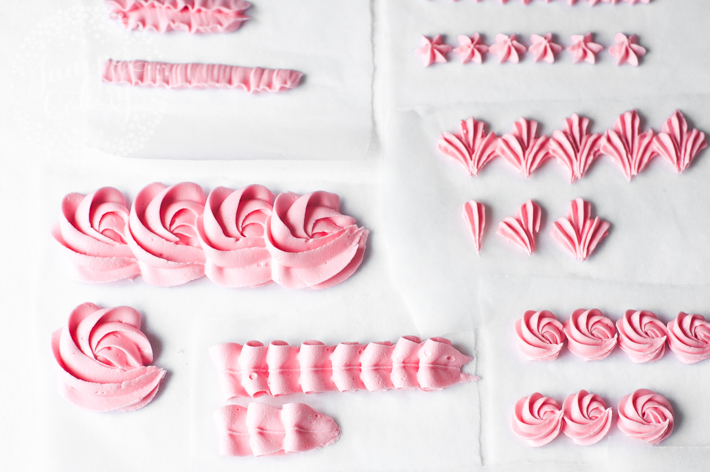 Read on for 10 simple ideas for piping cake borders
1. Shell border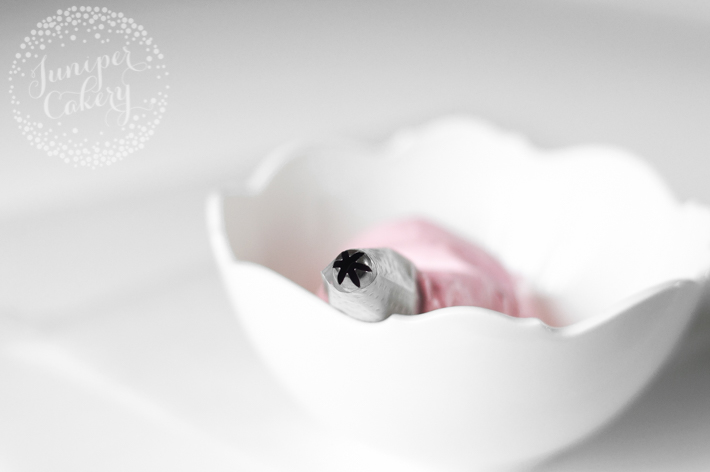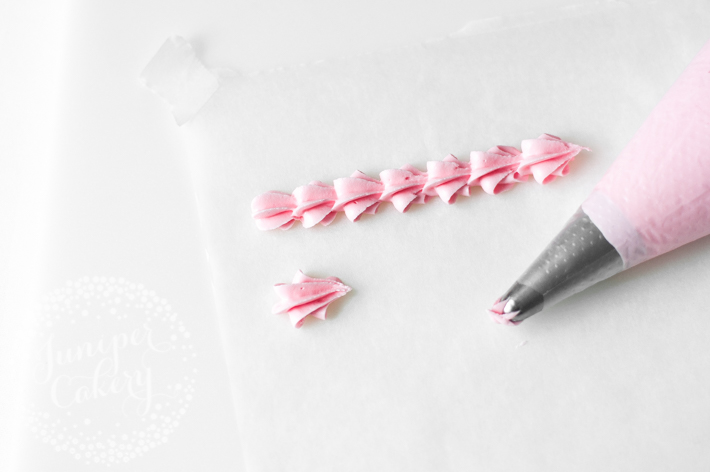 The traditional shell border is still a popular option for finishing buttercream cakes. But paired with a sleek, on-trend cake design, this border it can look a little dated. A smaller star piping tip brings this technique into the modern age.
To pipe this border, we stick to a simple formula: Pipe, stop and swipe! Start piping out your royal icing or buttercream. When you stop pushing out the frosting, swipe the tip to create the thinner tail-end of the shell. Repeat the process slightly on top of the "tail" you just finished piping.
2. Scallop border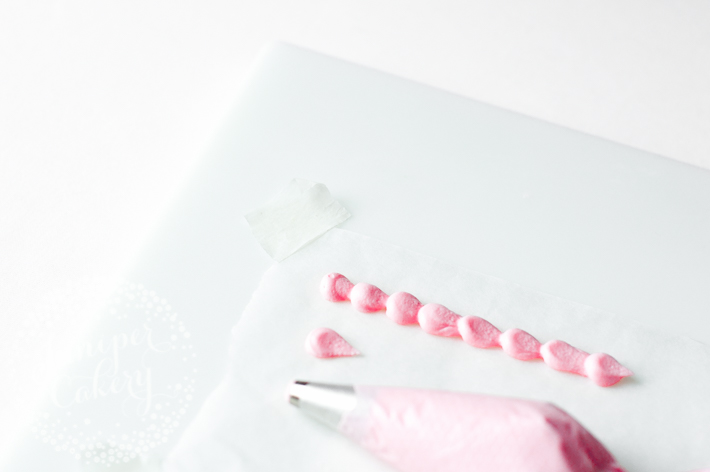 This border is similar to the above shell technique. The only difference is that you'll use a plain round tip instead. Scallop borders are perfect for elegant wedding cakes or more grown up party cakes when piped small and petite.
3. Star border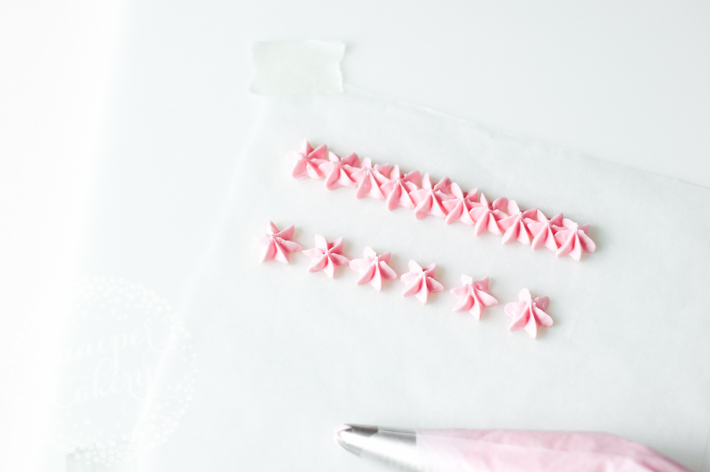 This is a great border for beginners! All you need to do to create this border is use a closed star piping tip to pipe small "blobs" of royal icing or buttercream along the base of your cake. This is a fun border that's great for birthday or party cakes! You can even get creative and alternate different color frostings.
4. Rosette border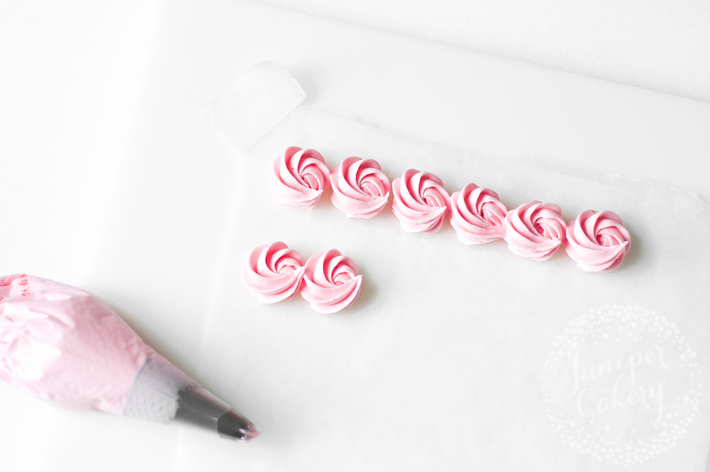 Rosette borders are small, stylized swirls of frosting that sit prettily along the bottom of a cake. Use a small closed star piping tip. Begin at the center and pipe in a fluid, counter-clockwise motion and "flick" to finish.
5. Rose border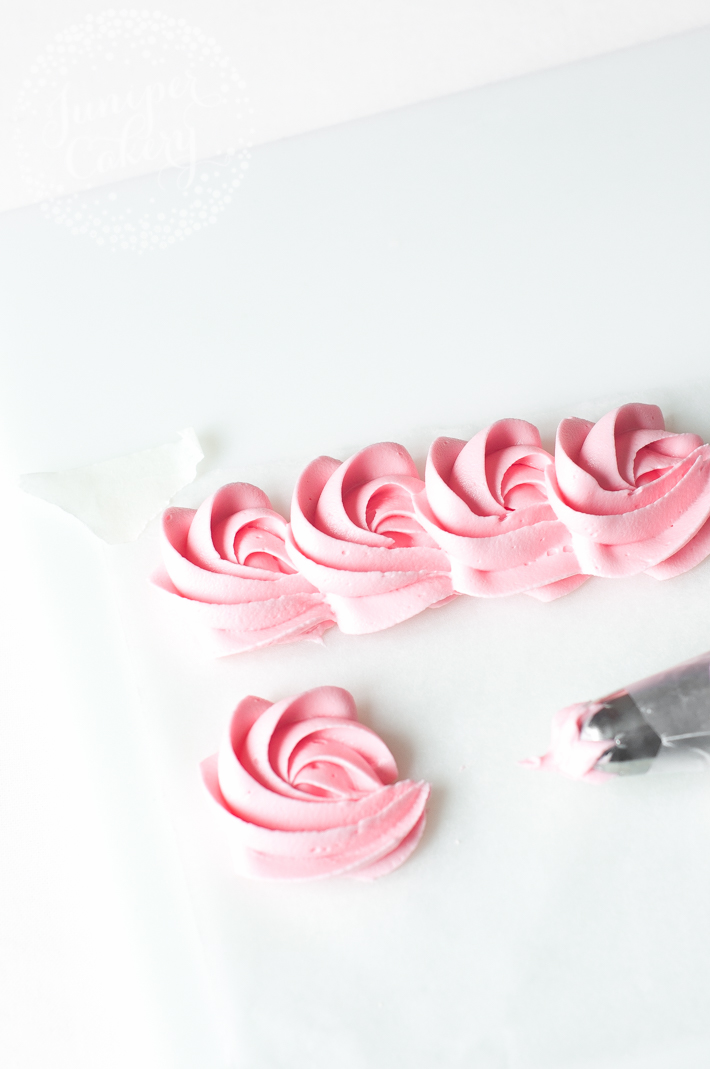 Rose borders are similar to rosettes, but roses are bigger. They also join or overlap slightly instead of sitting independently around your cake.
Use a medium or large closed star piping tip (we use an Ateco 255) and begin the same way you would a rosette border. Instead of finishing your swirl with the "tail" on top, pipe the tail off to the side of the rose. This way, when you pipe the next rose, the tail end will be hidden.
6. Scroll border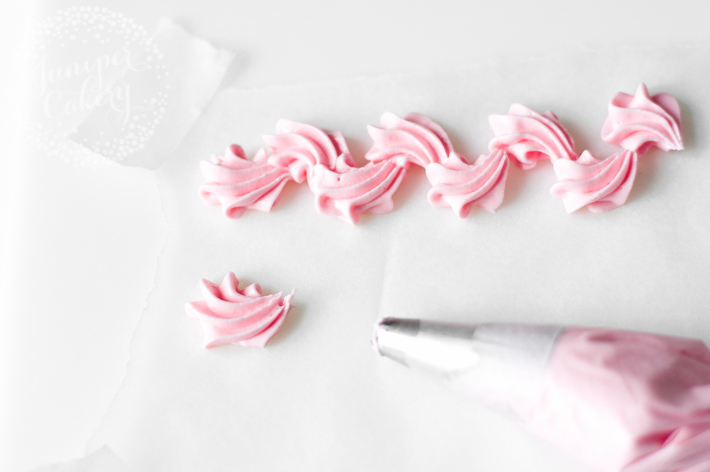 Scrolls are great borders for fancier cakes, such as wedding cakes or more grown-up party tiers. They're similar to the shell border except they feature a little more flourish and shape. Think of the scrolls as a series of sideways C shapes, some on their back and some the opposite way. Try to keep a form or rhythm going: pipe, curve and swipe.
7. Pleated border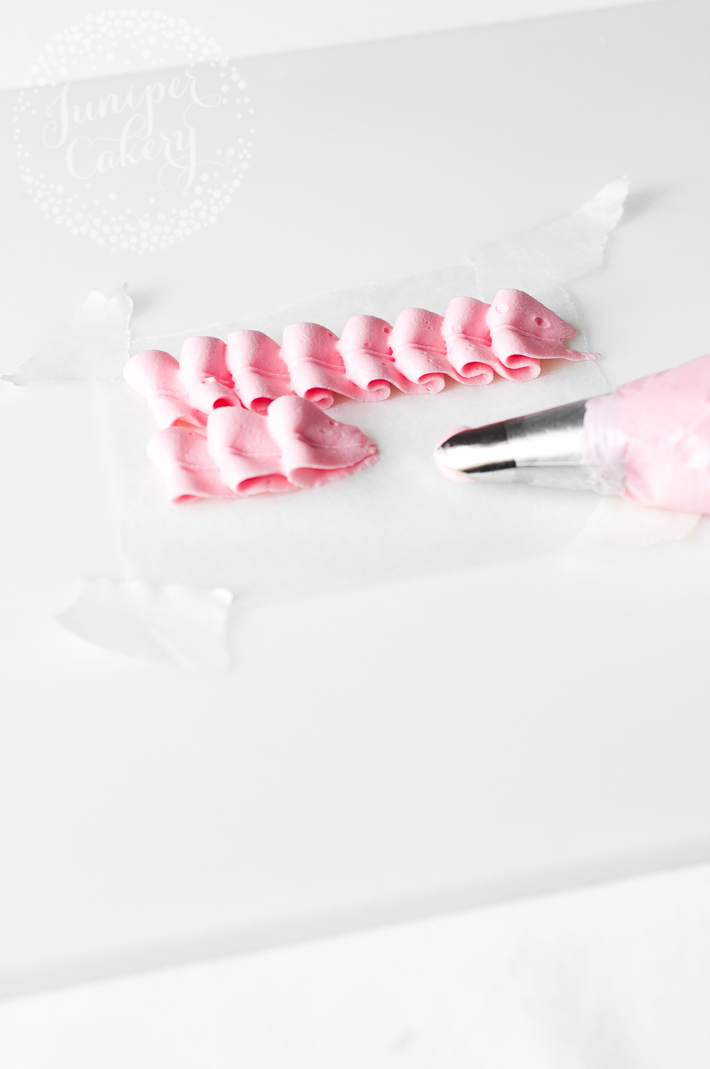 This pleat border is pretty and easy! All you need is a leaf piping tip like the one pictured above. When piping, move your bag back and forth in wave-like motions. Your frosting should fold over and over again to form fluid-looking pleats.
8. Fleur de lis border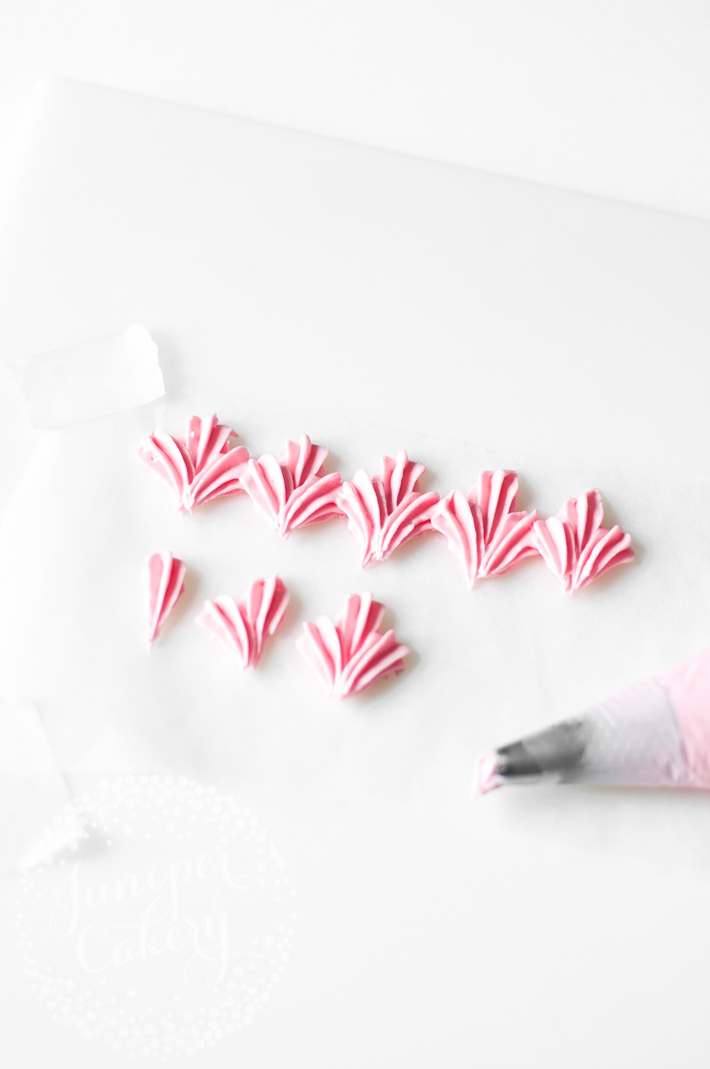 This border is not only eye-catching, but it's easier than it look, too. Begin by piping an upside-down teardrop. Then, add smaller curved teardrops on either side. Repeat and marvel at your handy work.
9. Ruffle border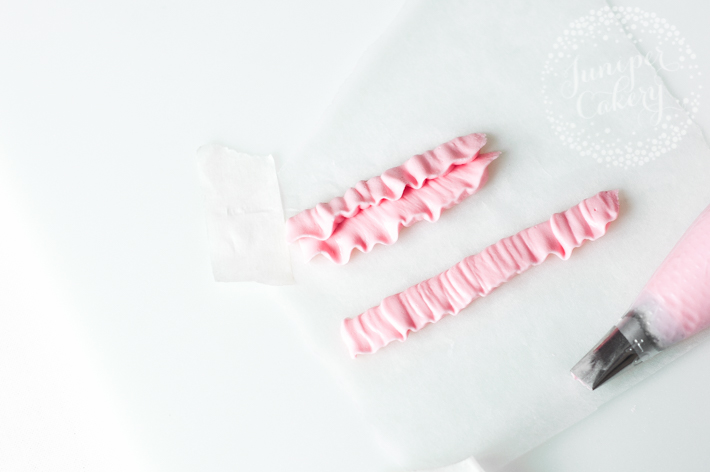 This is a great border for fashion-forward. Use a straight petal piping tip with the fatter end touching the cake. Pipe a ruffled "skirt" around the base of the cake.
Be sure to position your piping tip a little higher up the cake (approximately the same length as the piping tip). Pipe the frosting out a little bit faster than you are moving around the cake to get a good ruffle.
10. Droplet border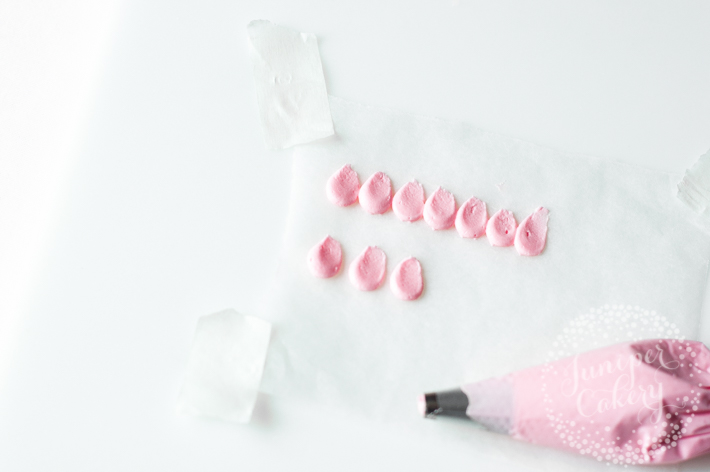 All you need to make a droplet-style border is a plain round piping tip (small or large cupcake size — it's up to you). Pipe a round dot and quickly swipe your bag and tip upward to create the teardrop-like shape.
Learning how to pipe different borders, frills and decorative elements is not only essential for any cake decorator, but it's loads of fun, too. You can play with different types of frosting, experiment with the ombré trend and even combine techniques for a unique look.