We all have heard how important it is to swatch. Knitting a swatch before beginning a project helps to make sure that your final piece will end up the intended size. So you go ahead and knit a swatch.
But, if you are knitting a sweater in the round, did you knit your swatch in the round as well? That's right! You must work your swatch in the manner you plan to work the knitted piece. That means if the sweater is knit in the round, then so should the swatch.
Here's how to knit a swatch in the round for a sweater that fits like a dream!
Not a sleeve!
I've heard people say they can do the first sleeve as a swatch but I'm here to tell you that necessarily won't work. Smaller circumference items (say, sleeves) tend to make us knit tighter. For example, I always know that if I am working in the round, I should go up a  needle size for my sleeves (assuming they body is in the round too).  And swatch in the round should still look rather flat.
Get swatching
Cast on as us regularly would using either a circular needle or long dpn. You want to knit a swatch that will be at least 4-6″ wide and the same in height. The bigger you can make it the more accurate it will read.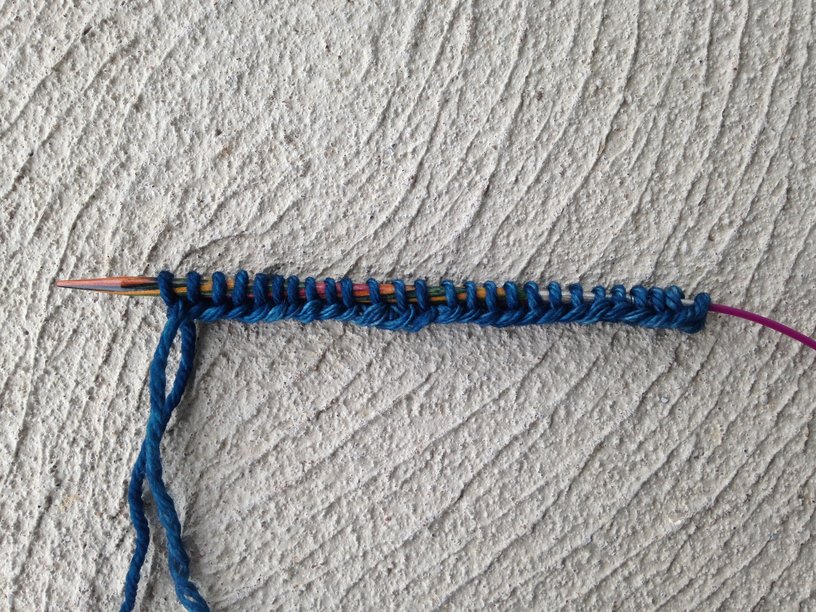 Slide the cast on stitches across to the other needle. The working yarn is now facing the cord of the circular needle.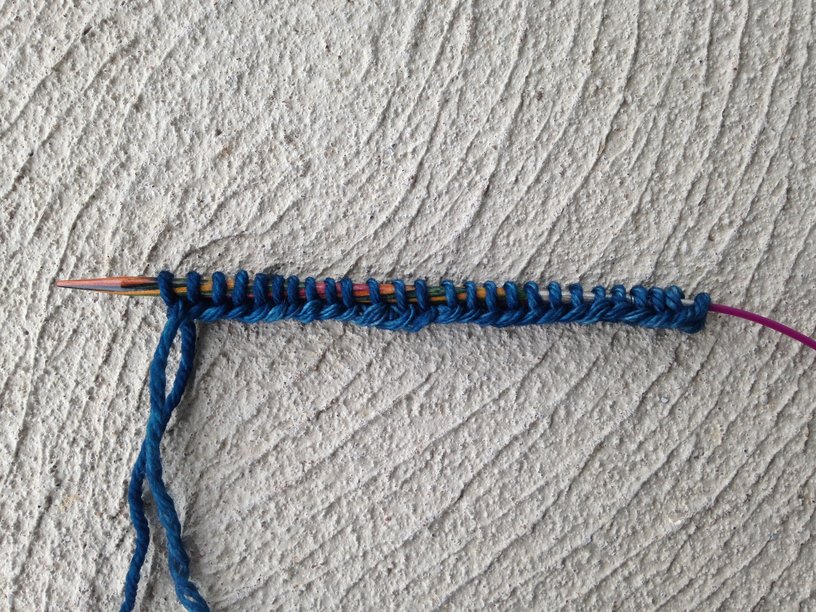 Holding the working yarn loosely around the back, begin knitting.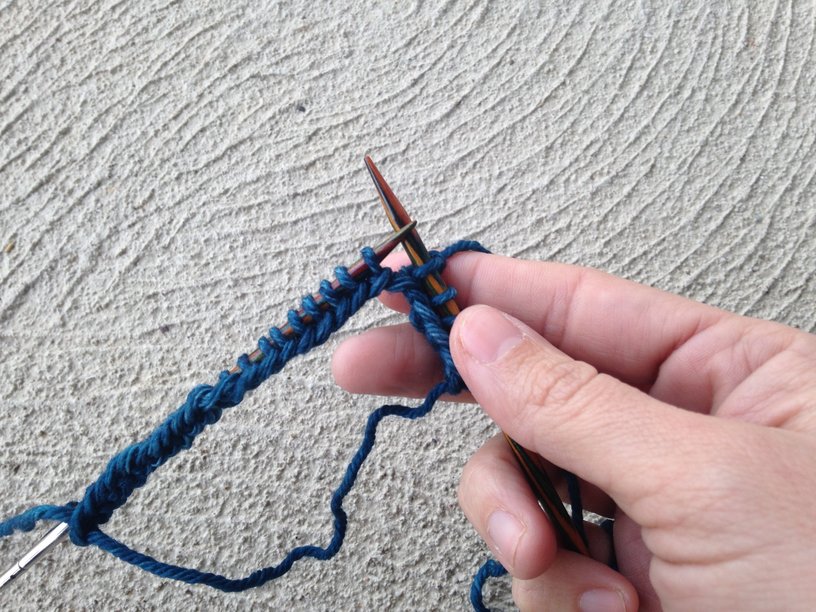 When you get to the end of the row, slide the stitches back to the other needle and remembering to keep the working yarn loose across the back of your work, begin knitting again.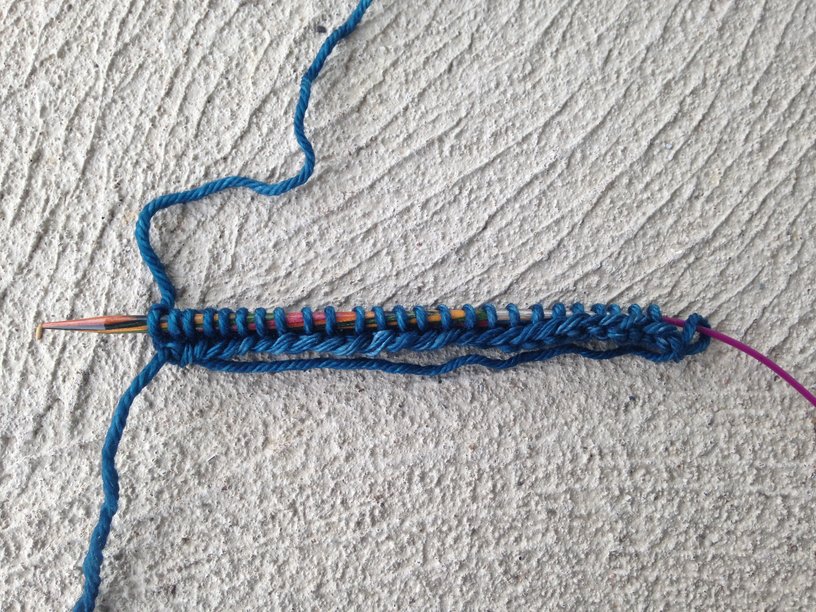 Continue doing this until you are done with your swatch. Bind of as usual.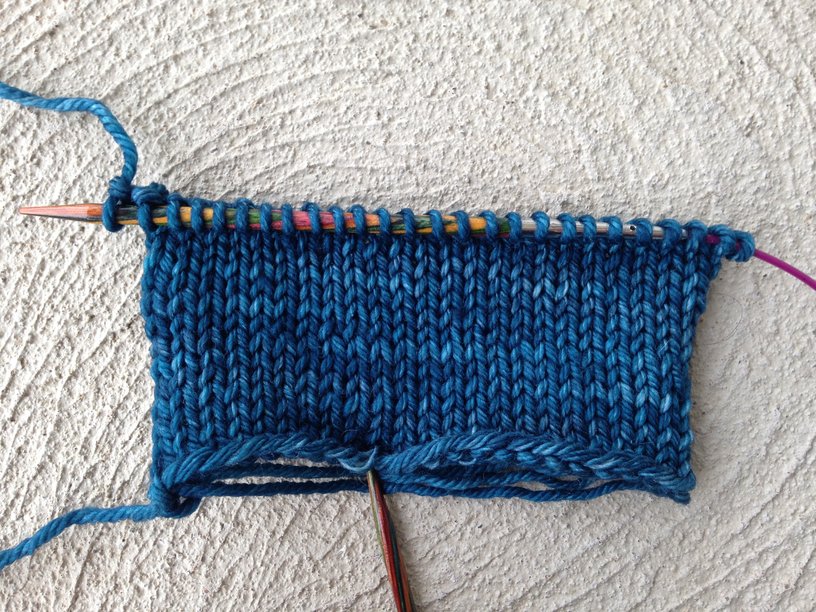 When you are knitting in the round, you are working only the knit stitches. When we work stockinette flat, our purl stitches tend to have a looser gauge than our knits. Swatching this way has you working the knits only.
Here's what your swatch will look like from the back. You can see where I switched back to swatching flat.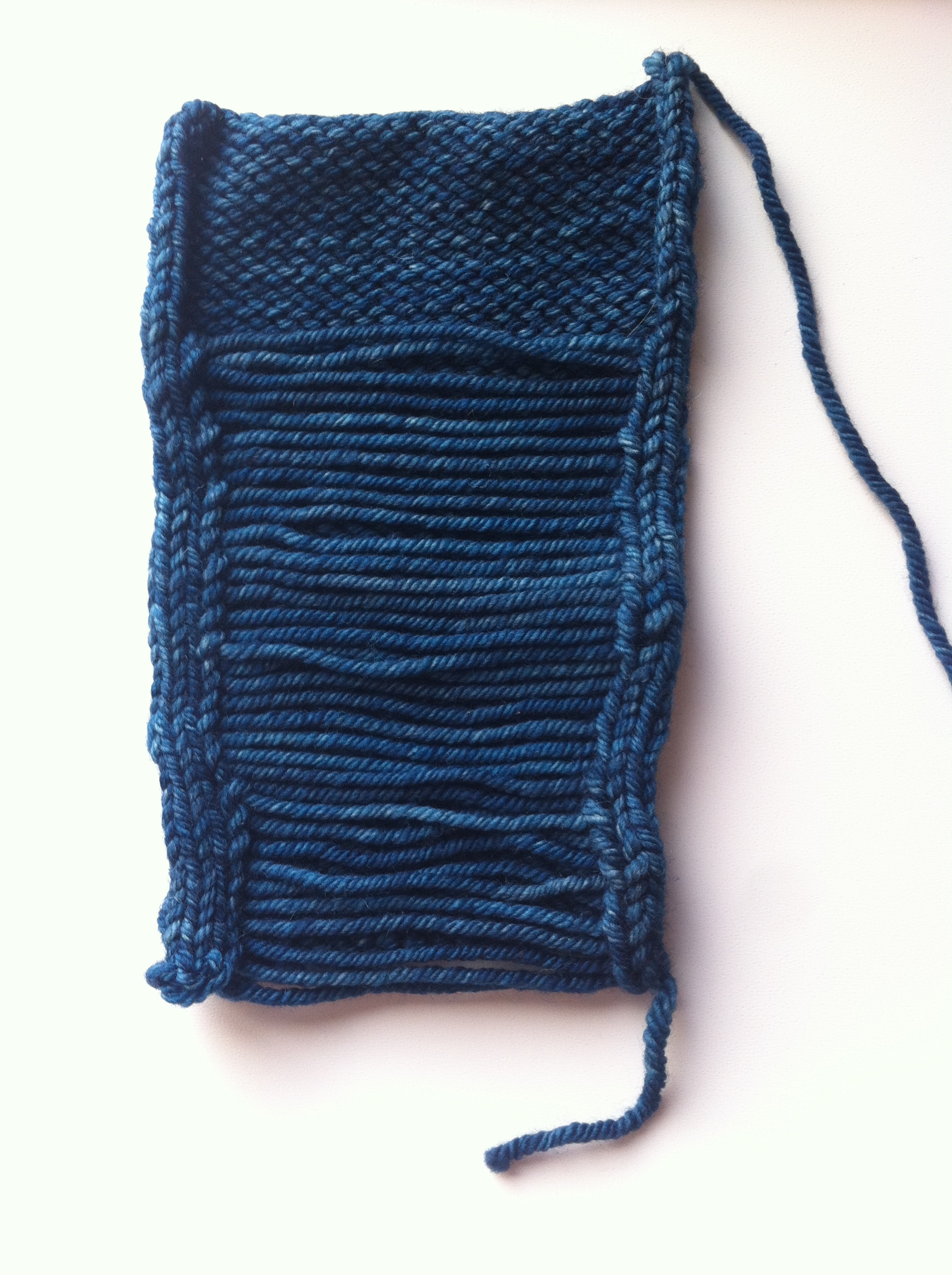 Finishing tips:
Wash that swatch the same way you plan to wash your knits.
Don't tug your swatch into submission. Lay it gently to dry without pulling or distorting the stitches. If you are tugging to make it fit the gauge intended then you're just lying to yourself!
If you find that you didn't leave the yarn in back loose enough, you can always cut them. They won't unravel and you'll be able to read your gauge more accurately.
If you aren't sure about gauge and plan on swatching with several different needle sizes, work purl stitches the same number of time as needle size (i.e, 7 purls for a size 7 needle).
Learn the Skills No Knitter Should Be Without
Knit with more knowledge and confidence than ever before, and spectacular projects will follow!Enroll Now »