When it comes to guacamole people are quite particular about their favorite recipe. You have the standard ingredients like limes, cilantro, red onion, and salt. But then you have the ingredients that are a bit more controversial, like tomatoes and garlic.
Instead of trying to claim which guacamole recipe is best, we're going to turn things upside down today and make a summer berry guacamole recipe that is sure to knock your socks off. Yes, that's right. We're putting berries in our guacamole.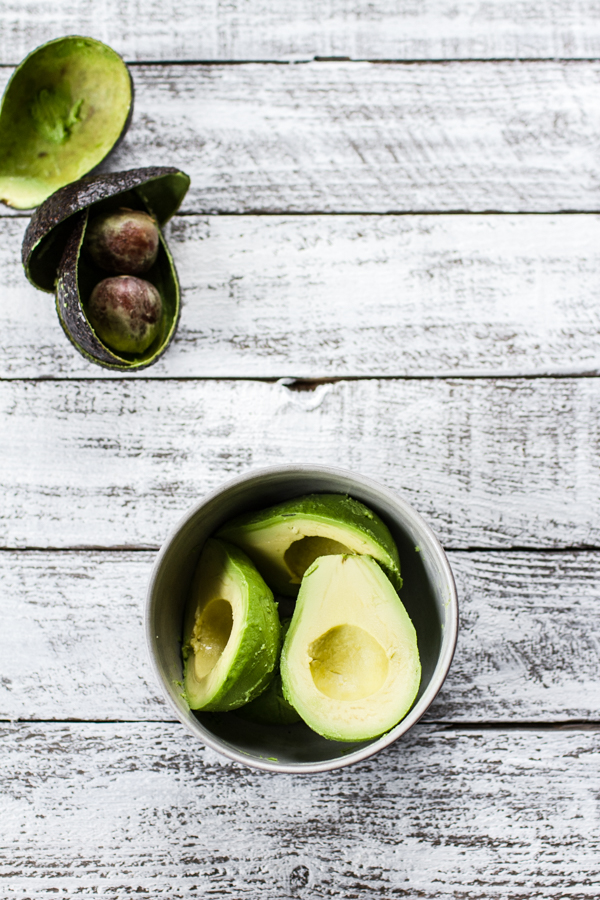 Photos via Edible Perspective
You may be squirming in your seat thinking about this combination, so you'll just have to trust me on this. I start off by creating a creamy but chunky avocado mash with lime and lemon juice. There's a little drizzle of honey in there, too! Crazy, I know!
The red onion and jalapeño are definitely included and add a sharp bite along with some spice. The contrast with the fruit works tremendously well.
Whether you pile this on a chip, add it to your favorite tacos or eat it straight with a homemade tortilla, it's a welcomed change of pace from the standard guacamole you're used to. And if you have the time, I highly recommend making some cinnamon tortilla chips to serve alongside the guacamole, especially if it's for a party. Your guests will rave. Just you wait!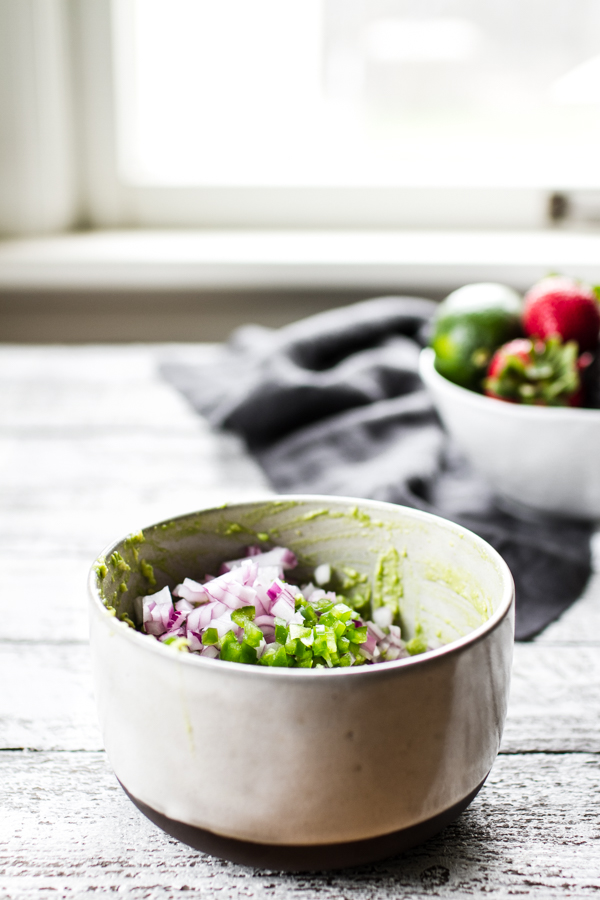 And then it's time for the fruit. I chose blueberries for their juicy pop and strawberries for their sweet and vibrant flavor.
Beyond the fruit, there is one more nontraditional ingredient we're adding to the mix today. That ingredient is goat cheese. It adds creaminess and tang and melds the savory flavors with the sweet.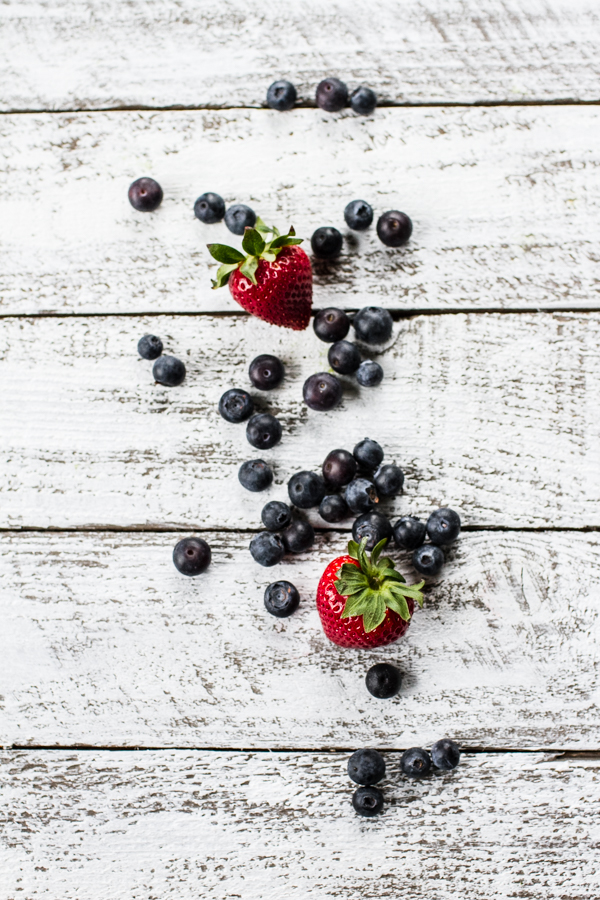 So what do you think? Are you game to try this summer berry guacamole? If not, that just means more for me!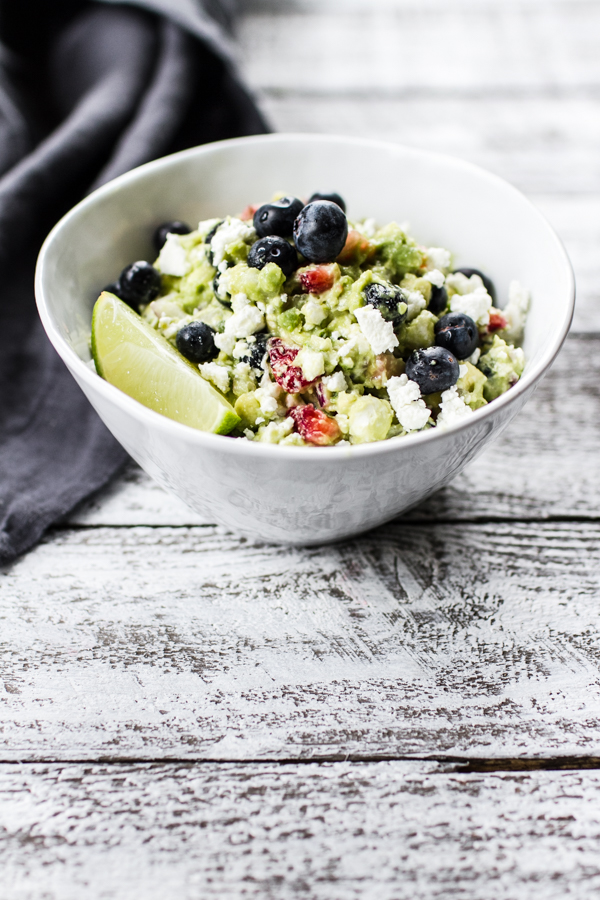 Summer Berry Guacamole
Yields: 4-6 servings
Ingredients:
2 ripe avocados (medium size)
1 tablespoon fresh lime juice
1 tablespoon fresh lemon juice
1 teaspoon honey (or agave nectar)
1/2 teaspoon fine grain sea salt (to taste)
1/3 cup diced red onion
1 jalapeño, ribs and seeds removed, then minced (leave seeds for a spicy bite)
Heaping 1/2 cup diced strawberries
1/2 cup blueberries
3 ounces goat cheese
1/4 – 1/2 teaspoon each lemon and lime zest (optional)
Step 1:
Scoop the avocado from the skins. Place on a cutting board and cut each half in both directions, making about 1/2-inch pieces. Place in a large bowl and mash about half of the avocado.
Step 2:
Add in the lime, lemon, honey, and about 1/2 teaspoon of salt. Stir to combine. Avoid further mashing unless you want a very creamy guacamole.
Step 3:
Add the onion, jalapeño, strawberries, and blueberries. Fold together until combined.
Step 4:
Crumble the goat cheese over top, reserving a bit to use as a topping. Fold the goat cheese in. Taste and add more salt if desired. For a zestier bite, fold in lemon and lime zest.
Step 5:
Top with reserved goat cheese, a few extra blueberries, and a lime wedge. Serve immediately.