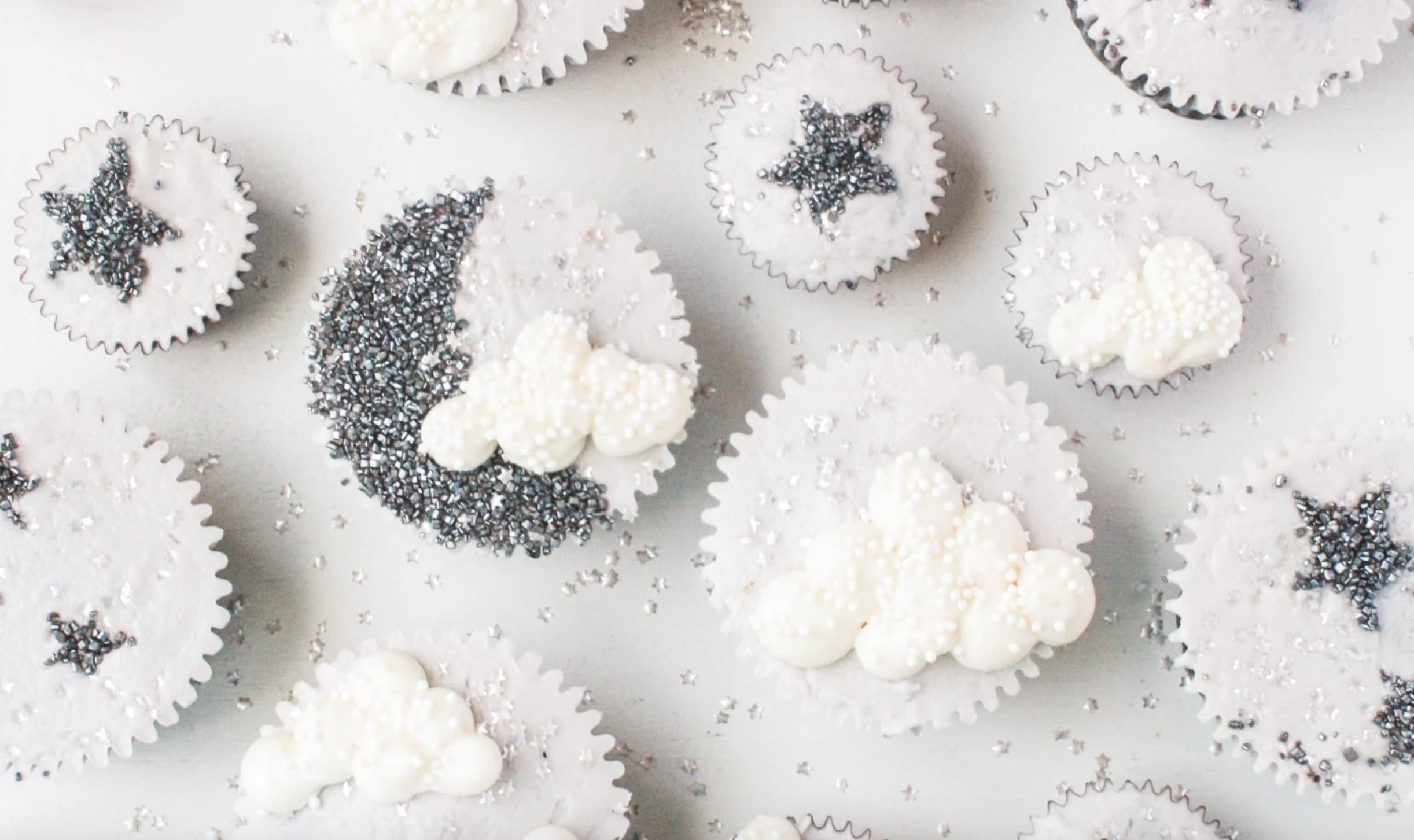 When you're talking about color, sometimes less is really more. Especially when you swap dayglo frosting frills for an unexpected cool, glittery monochrome theme that's literally out of this world.
These moon, star and cloud cupcakes are most impressive when you layer 'em up with delicious texture: frosting, sprinkles, a little piping … and then more sprinkles.
Sparkly Star and Moon Cupcakes
Level: Easy
What You Need
Regular cupcakes and mini cupcakes
Gray buttercream
White buttercream
Silver sanding sugar
Silver star sprinkles
White nonpareils
Small icing spatula
Piping bag
Small round piping tip
Parchment paper
Instructions
1. Ice the Cupcakes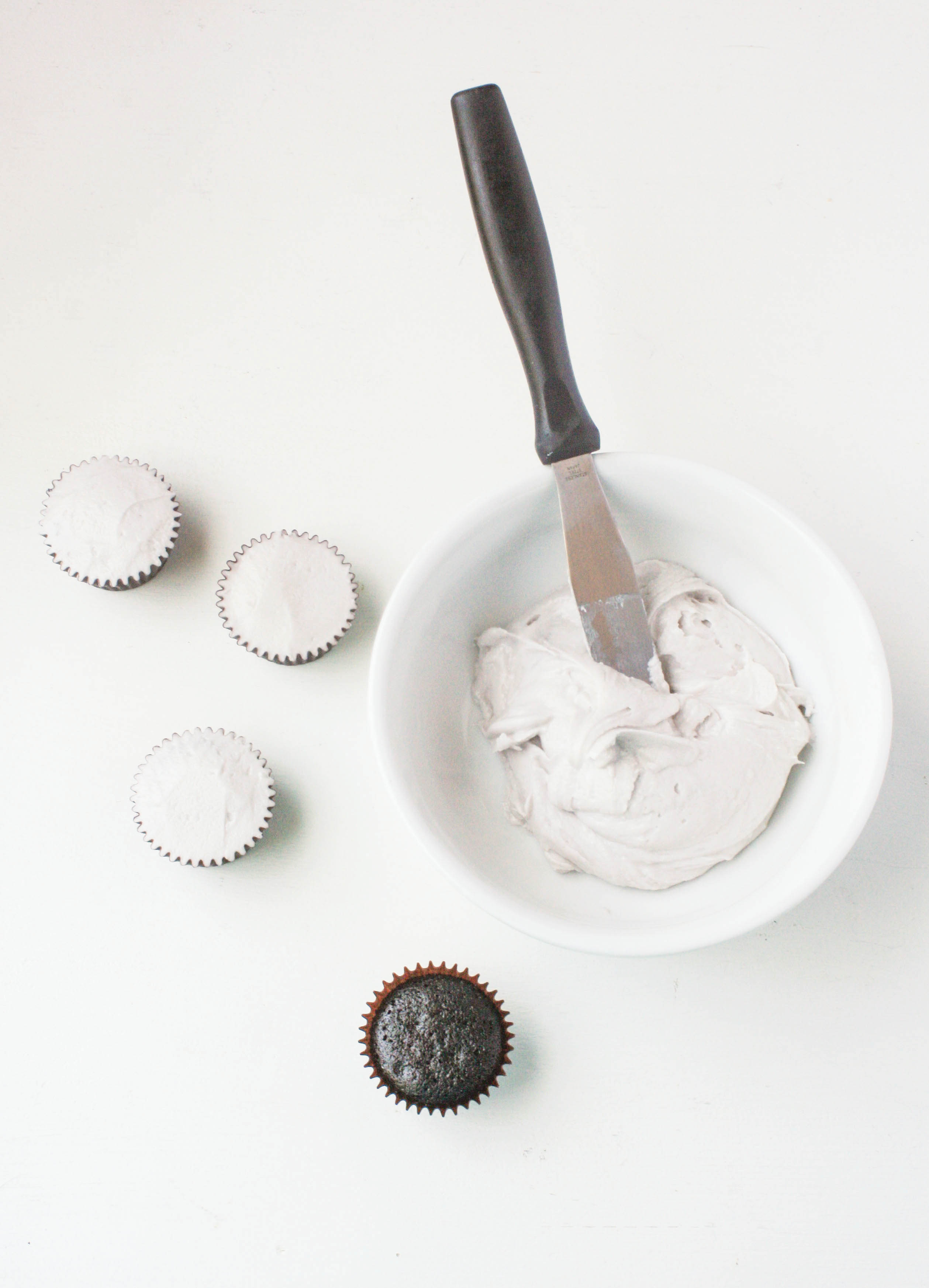 Ice all the cupcakes with a small amount of gray buttercream. Swiss meringue or American buttercream both work great for this project.
2. Add Sprinkles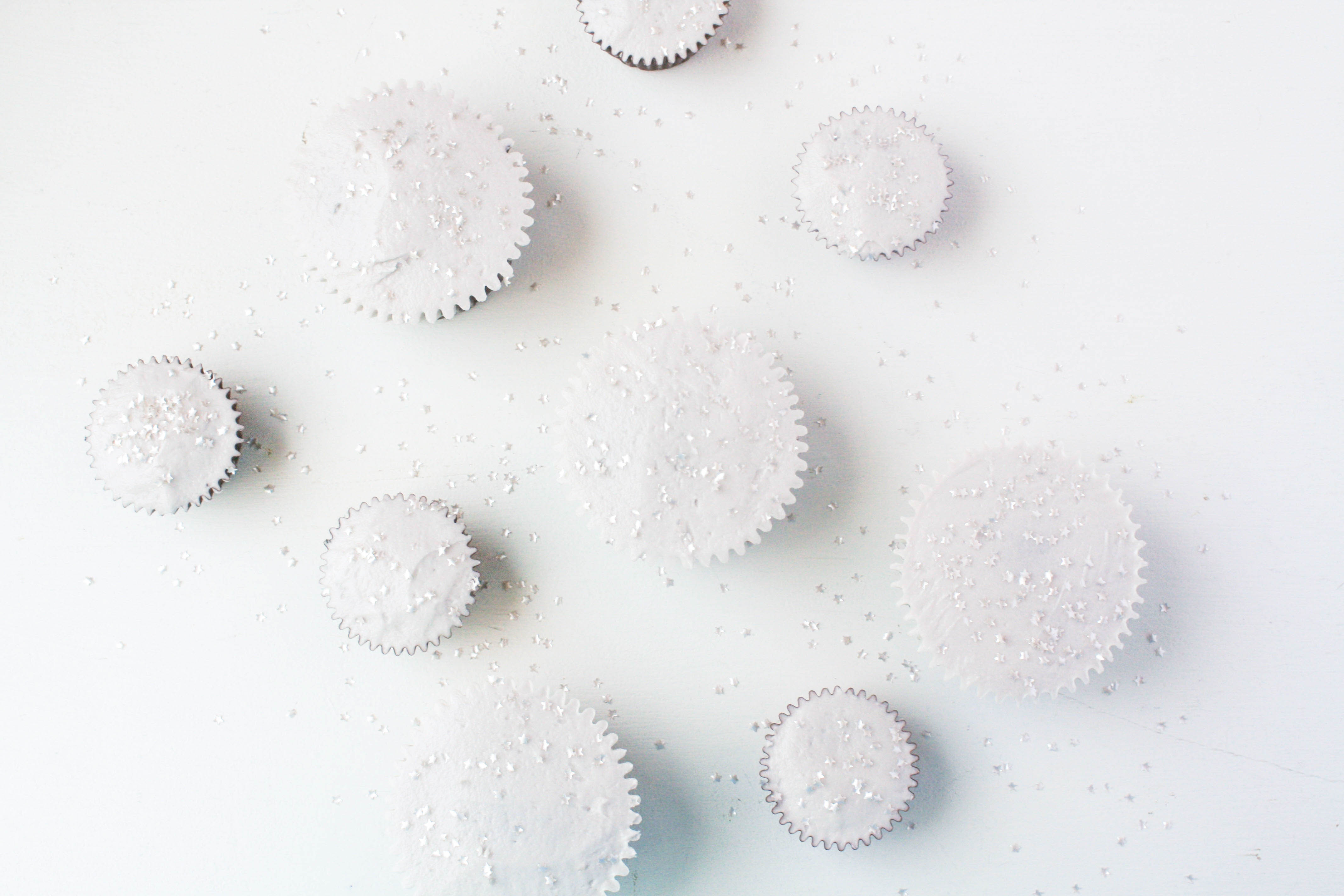 Sprinkle the frosted cupcakes with the tiny silver stars. (Adding the stars at this point helps give the cupcakes more texture and depth.)
3. Create the Moon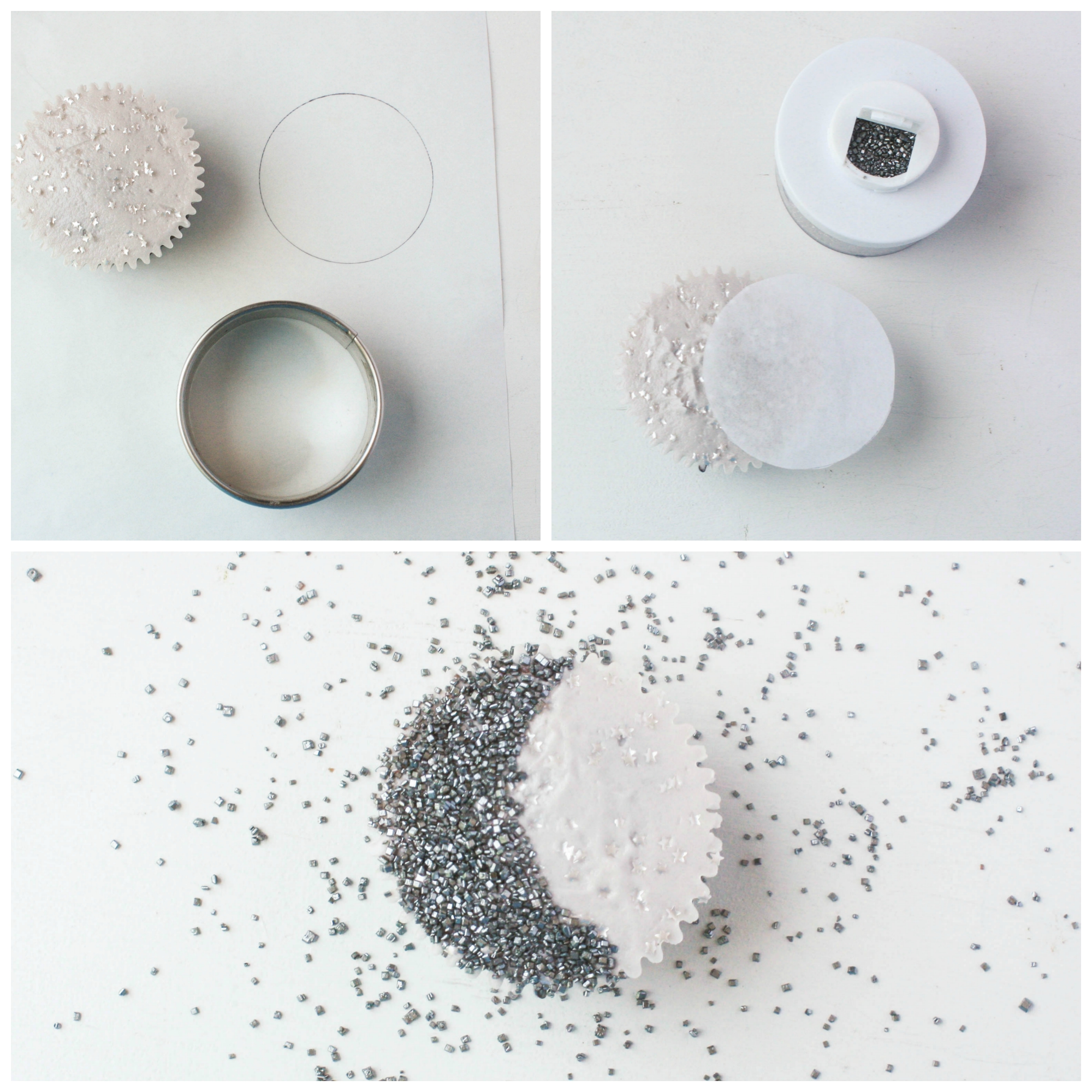 Trace a circle about the same size as the top of your large cupcake onto a piece of parchment paper. Cut the circle out and lay it on top of the cupcake, leaving a crescent-shaped section of buttercream exposed. Coat the exposed buttercream with silver sanding sugar. Press the sugar down to make sure you have the entire space filled. Shake off any excess sugar and carefully remove the parchment paper.
4. Make the Stars

Cut another parchment paper circle. Draw stars on the paper and cut them out. Place the template on top of a cupcake and add silver sanding sugar. Press the sugar into the buttercream, then tip the cupcake to let any excess fall off. Carefully remove the template and any stray pieces of sanding sugar.
5. Pipe On Some Clouds
Fill a piping bag fitted with a small round tip with white buttercream. Add clouds to your cupcakes by piping on dots and squiggles.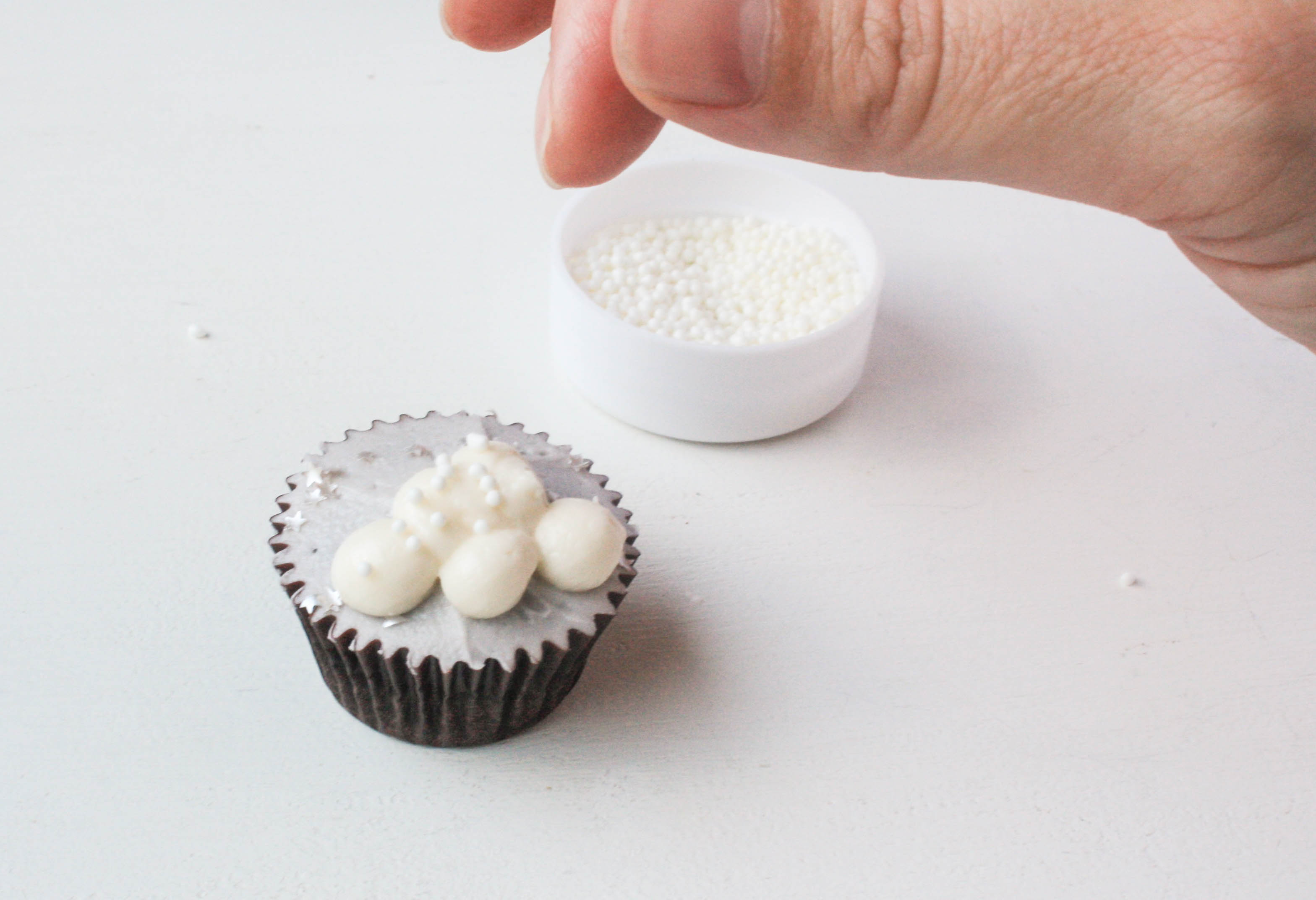 Sprinkle the clouds with white nonpareils to add more texture.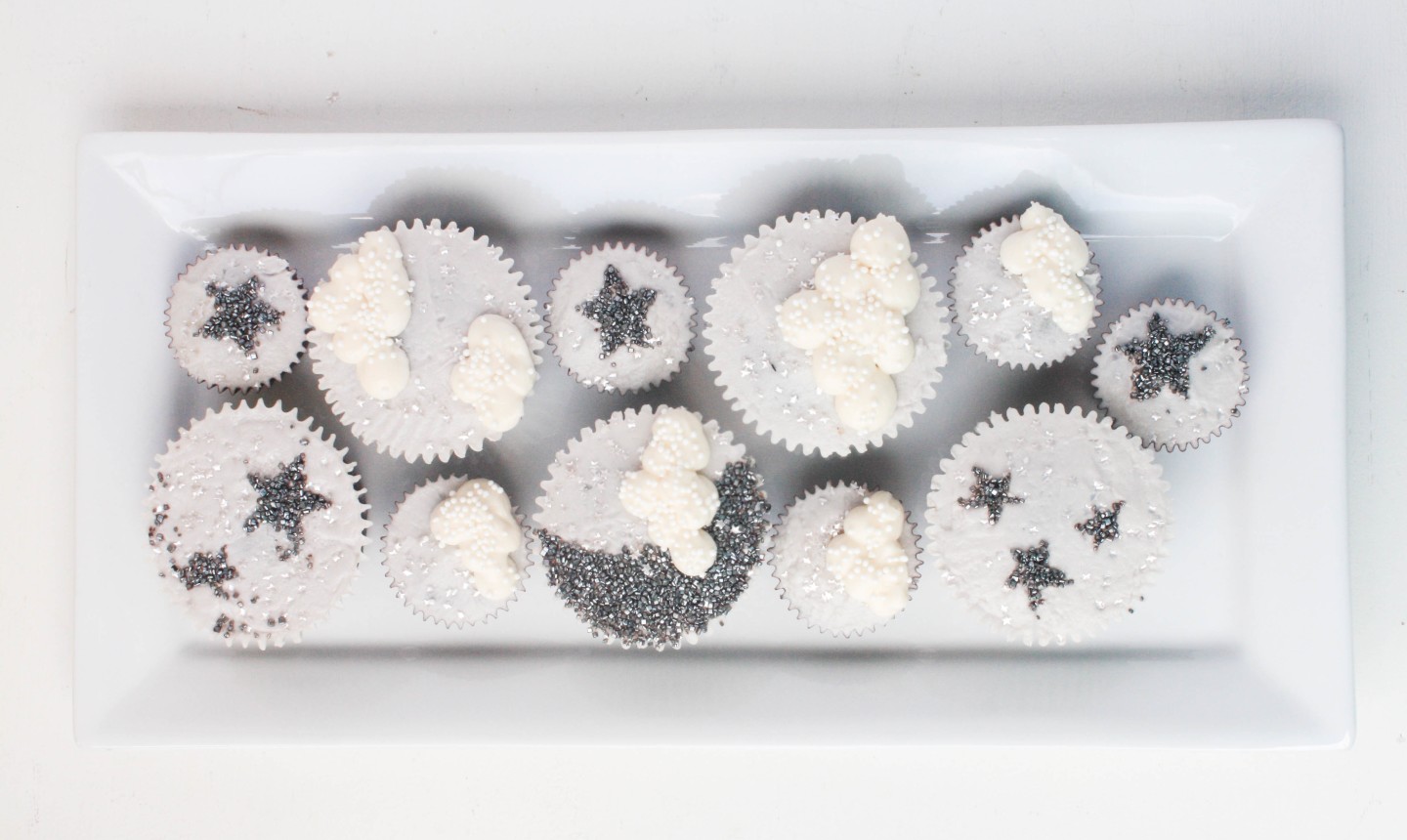 Now make a wish!