Homemade cakes, muffins and mini-cakes are always made that little bit more special with a tempting sweet drizzle adorning the tops of each delectable treat! Our personal favorite is a fabulously easy and quick sour cream glaze that is so stress-free it makes cakes all the more delicious.
Follow our 5-minute sour cream glaze recipe below for instant tastebud satisfaction.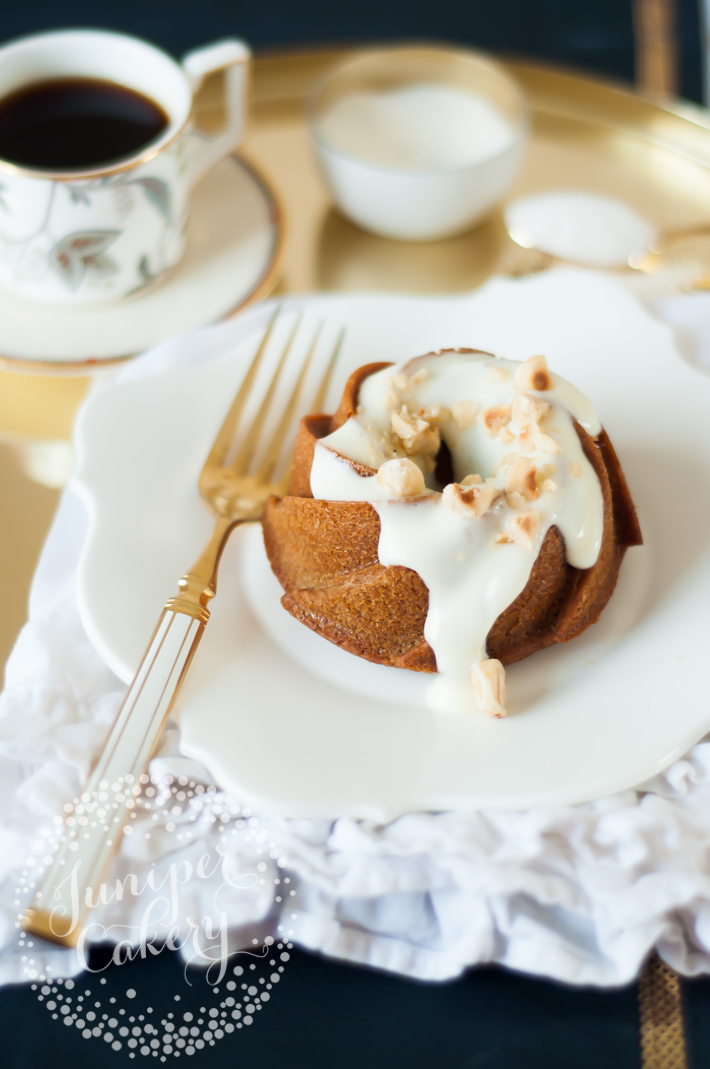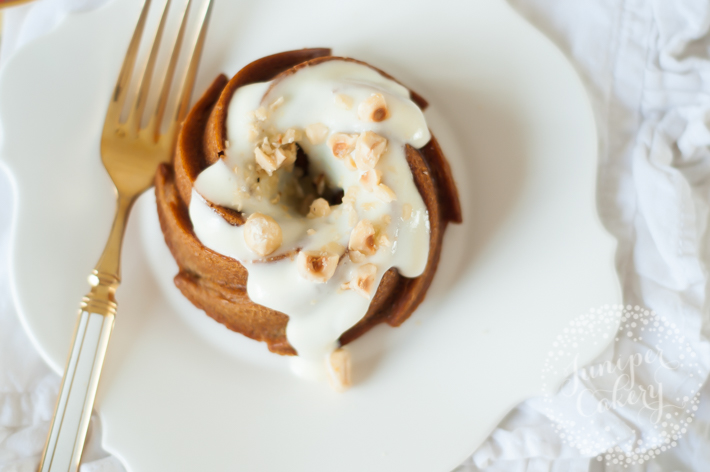 Sour cream glaze recipe
Ingredients:
1 cup sour cream (you can use light or low fat if you wish to)
2 cups powdered sugar
1-2 teaspoons good quality vanilla extract (or any other flavor you like)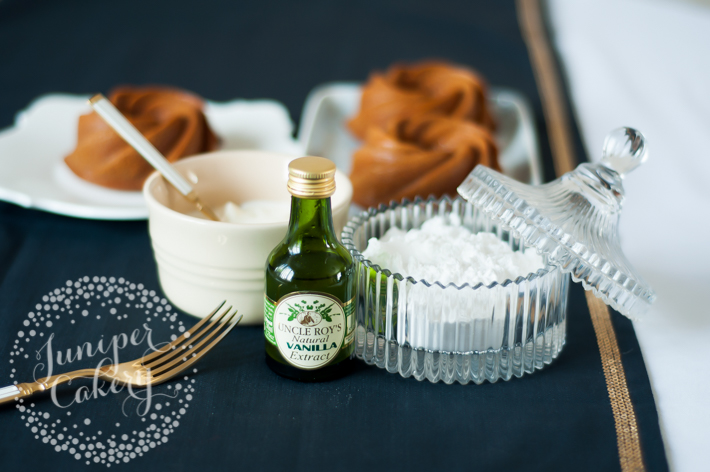 Step 1: 
Some recipes call for the sour cream to be heated up in a saucepan, but we've never done this and our glaze works wonderfully for us. Plus this takes out a step and extra dirty dishes which is more than OK for us.
Take your sour cream and pour into a clean bowl. Sour cream can separate in it's packaging so give it a little stir to incorporate it.
Step 2:
Sift your powdered sugar into the sour cream gradually a quarter at a time and mix. Remember to taste test as you add the sugar to make sure it suits your own taste. We like a little tang to this glaze so we never add the full 2 cups in, but if you've got a definite sweet tooth then you'll like your mix on the sugary side so keep adding.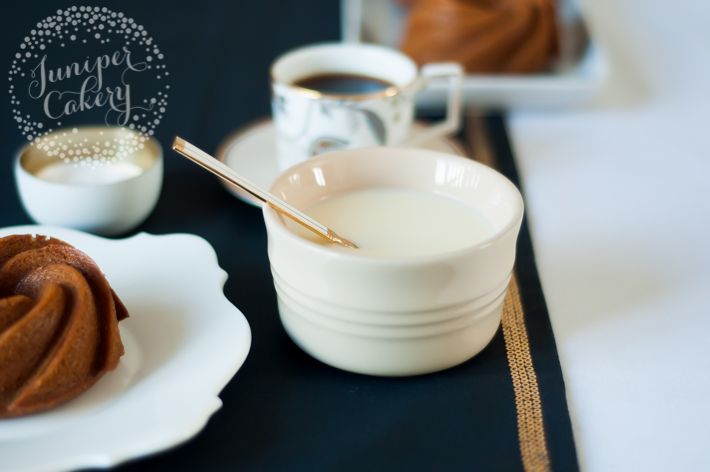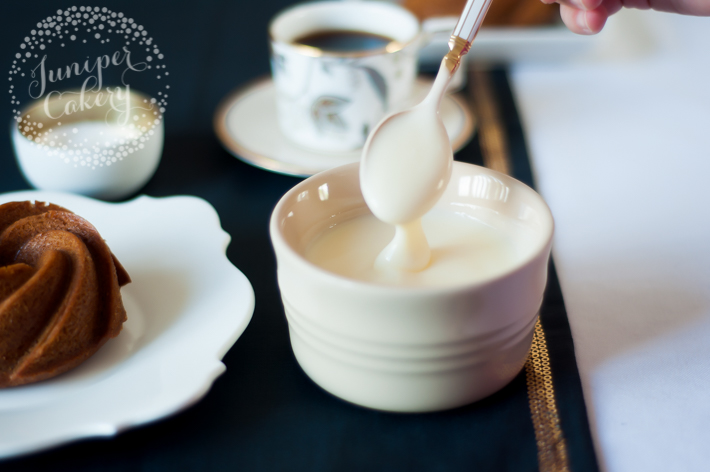 Step 3:
Once your powdered sugar and sour cream have been mixed in you can add your vanilla extract. Be sure to use extract and not flavoring as flavorings tend to be chemically based which can lead to a yucky fake tasting glaze. Check the labels when you shop and make sure the bottles say either extract or essence.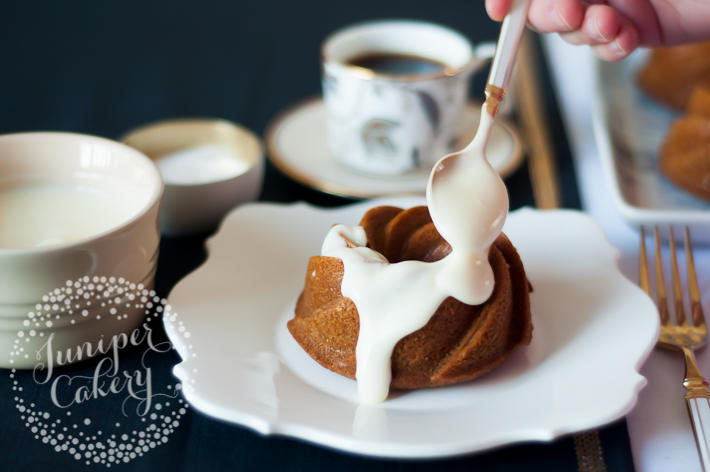 Step 4:
Now your glaze should be perfect and ready to add onto your baked treats. Remember to always wait and let your cakes cool fully before adding any drizzles, glazes or buttercream onto them or else you'll be left with a watery pool of mess.
Place your glazed goodies in the fridge if you'd like your drizzle to be a little stiffer. Otherwise, grab a fork and enjoy!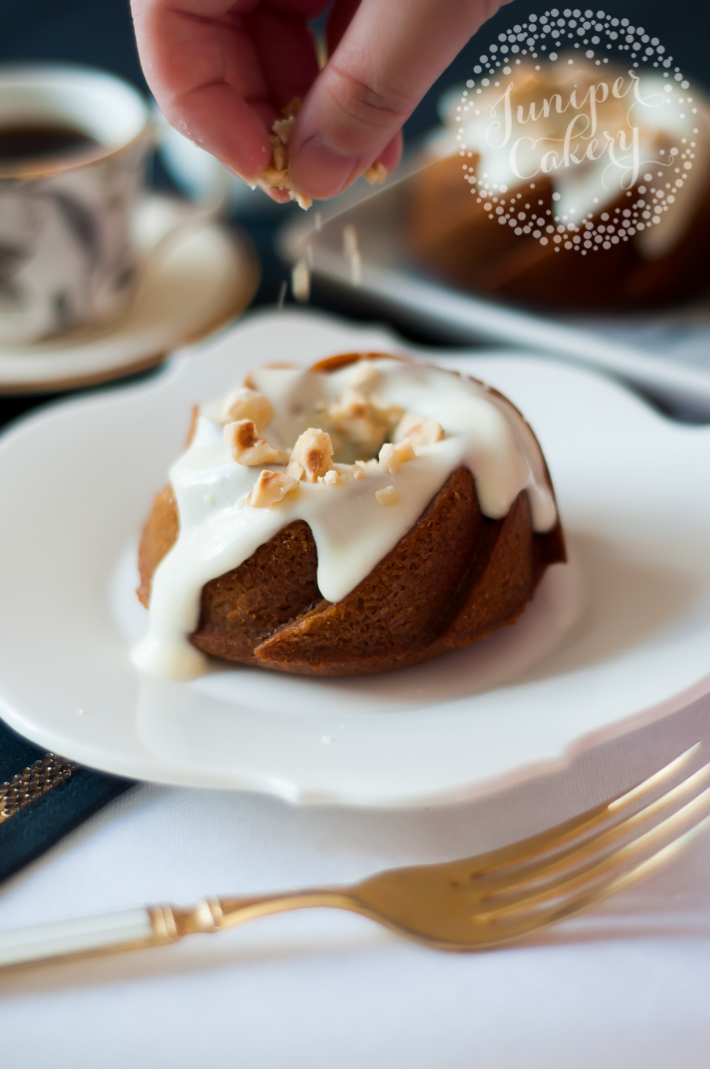 Make it your own!
For different flavor, try using different extracts. We absolutely love using caramel essence and even maple syrup in our sour cream glazes, but you can add lemon or even more quirky flavors such as bergamot! 
If you're unsure about what flavor combinations to pair with a sour cream glaze, just experiment. Sour cream glaze tastes like cream cheese frosting to us, so we think it works perfectly with spiced cakes (think carrot or gingerbread), coffee-infused flavors and even zesty lemon bakes!
One of our favorite uses for this homemade sour cream glaze is as a maple bacon glaze on our coffee, cinnamon, blueberry Bundt cake. For this recipe we dripped our glaze over mini coffee and roasted hazelnut Bundt cakes and added crunchy hazelnuts on top!