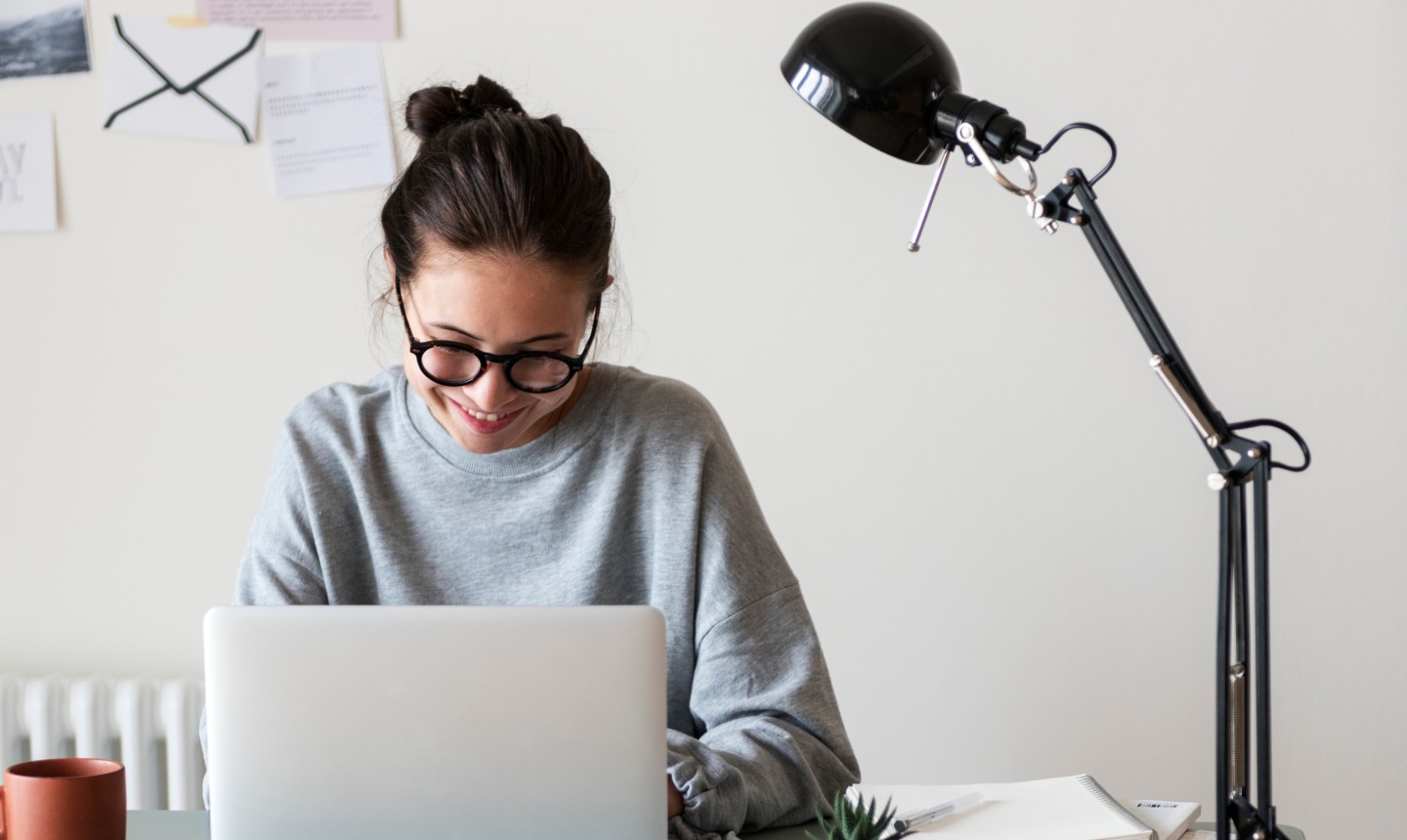 From your morning commute to your bedtime routine, the days can get quite predictable when you're a grown-up — and for the most part, that's fine. Structure and routine can be useful, productive, and necessary. On the other hand, a lack of spontaneity can also be a total creativity killer.
Your task: find pockets of free time, while you're doing the things you're doing anyway, into which you can add bursts of creativity. It's easier than you think (no matter how busy you are) and you don't even need a solid block of time to paint a canvas or throw pottery, either. Here's how to take an ordinary hour and add some unexpected magic.
Experiment With Photo Editing
On your next lunch hour, experiment with a recent favorite photo you've snapped. Play around with it in an editing program, app or website like Google Photos, Lightroom, Facetune, Mpix or Instagram. Try a bold, unexpected crop, tint, or filter, and take the original image well beyond where it began. Share on social, and bask in the likes. (Not that you did it for the 'gram!).
Leave a Note
The next time you find yourself getting set to hit send on another inbox-clogging "Thanks!" email to a coworker, consider actually putting pen to paper and writing an old-fashioned handwritten note instead. Even just a brightly colored Post-It slapped on their computer screen will make the recipient feel as good as you did by taking the extra 30 seconds to write it. Just like that, the same sentiment is roughly 100 percent more meaningful.
Make Mail Worth Reading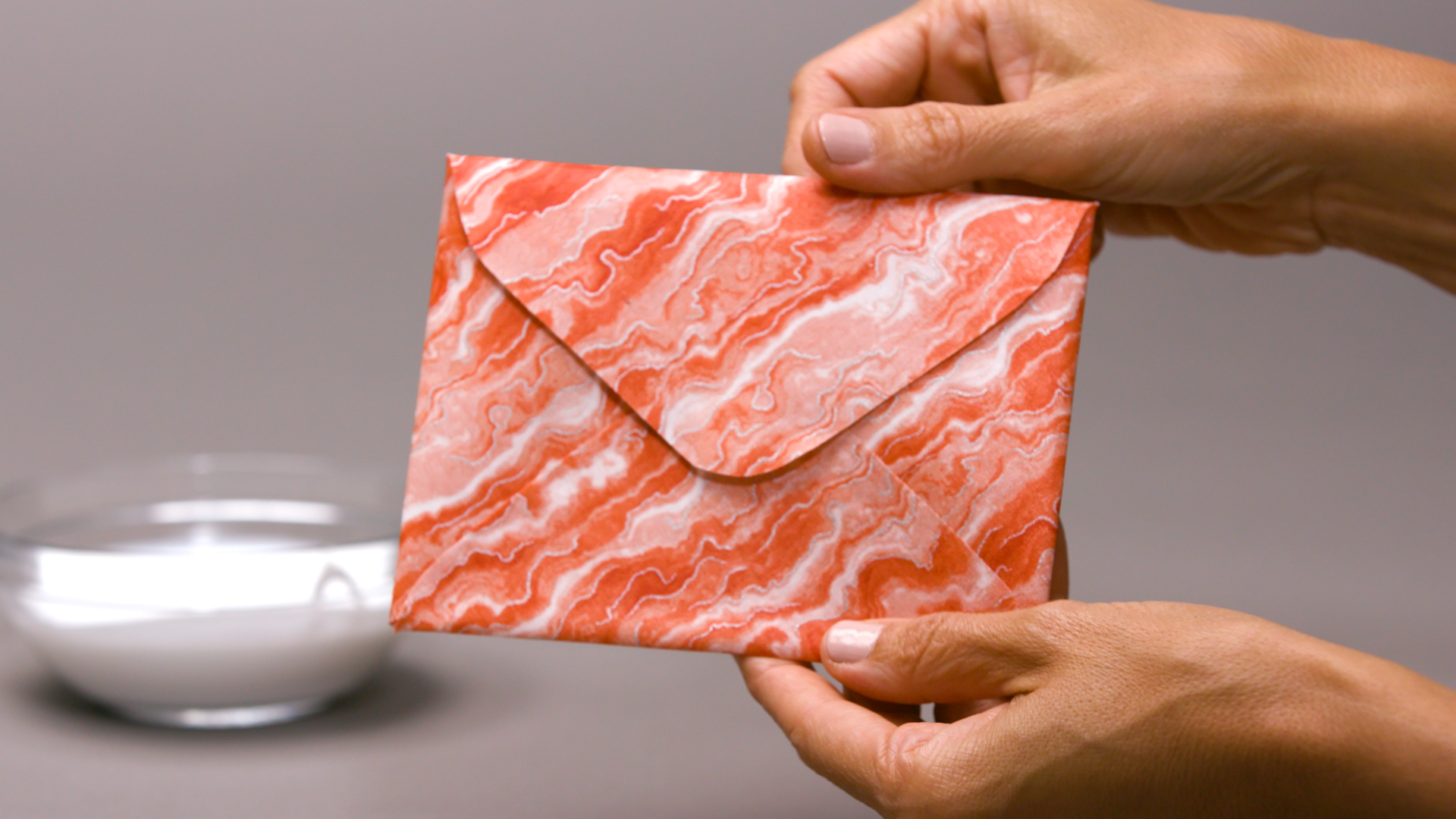 This one is both for you — and the recipient of your creativity. Mail the monthly rent, your side-hustle invoices, or a tuition check tucked into cute note card or pretty handmade envelope. You can make your own out of pretty paper, stick a cute postcard inside to pay it forward, or go nuts with stickers, hand-lettering, doodles, embossed wax seals…. The mail is your canvas, writ small.
Put the Family Recipe Down in Ink
Sure, Mom and Grandma may know it by heart, but make sure it's also written down somewhere, too. Take care to copy it onto a recipe card, or write it down in a chef's notebook where you collect all your original and tweaked-to-perfection recipes — or if it's super-special, get it etched into a cutting board so it's never far from hand.
Have Happy Hour at Home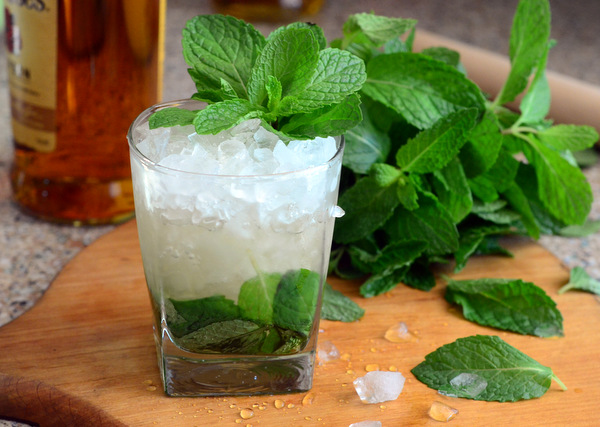 Make Monday the new Friday by shaking up your snacks and drinks a bit. A bowl of plain popcorn gets exciting with imaginative toppings: shake on nutritional yeast (way tastier than it sounds) or grate on some real Parmesan cheese; drizzle with truffle oil; or sprinkle on cinnamon or coconut sugar. Then play mixologist by swapping your regular glass of red for a couldn't-be-easier cocktail made with seltzer, whatever fruit juice you've got in the refrigerator, and a splash of St. Germain.
Edit Your Kid's Artwork
Okay, so maybe you're not the one making art, but you get to play curator here. Sorting and framing the kids' canon is a creative endeavor of its own. The next time you've got 30 minutes, decide what to frame, what to file away in a banker's box, what to photograph (anything 3D), and what to toss — or send them all away to be turned into one an artwork memory book. (And if any of the projects entice you, go ahead and try your hand! Finger painting is accepted.)
Play with Makeup
Beauty products can jump-start your imagination. Head to the cosmetics department at the drugstore: Instead of instinctively reaching for your tried-and-true hue, consider something different: a bold slash of lip color, a sparkly top coat, nail stickers, or even a new scent. It's all a form of wearable artistic expression.
Turn Packing Into a Total Trip
Just because your vacation is still months off, start your packing list now. (Yes, as in right now.) Packing can feel like a stress-inducing chore, which is why so many of us often put it off until the last second; better to treat it like something to savor. Dreaming up street-style blogger-worthy outfits suited to a far-flung destination — and anticipating all the adventures you'll have while wearing them — should be at least half the fun. (Bonus: you'll be closer to ready when it's time to actually pack!)
Switch to Street View
All those squiggly blue and red lines within the typical GPS view don't exactly inspire wanderlust. The next time you open Google Maps, change from the "maps" view to the 3D "street view" to temporarily transport yourself, even if you're not actually planning on visiting the spot. Preview what's on the same street as your Airbnb to suss out local grocery stores, or take a midday stroll down via del Corso in Rome because, well, perché no?