There are miniature quilts, there are tiny quilts, and then there are small quilts. Small quilts are typically made with blocks sized anywhere from 4" to 5". These blocks are small, yes, but they are constructed with pieces that are big enough that make them easy to work with.
Small quilts typically measure anywhere from 26" to 36" along one side, and can be square or rectangular. Because small quilts are generally short-term projects, they are perfect for gifts and for instant gratification.
They are also great quilt designs for trying out new fabric combinations or collections, for using up scraps, and for trying out new block styles and techniques.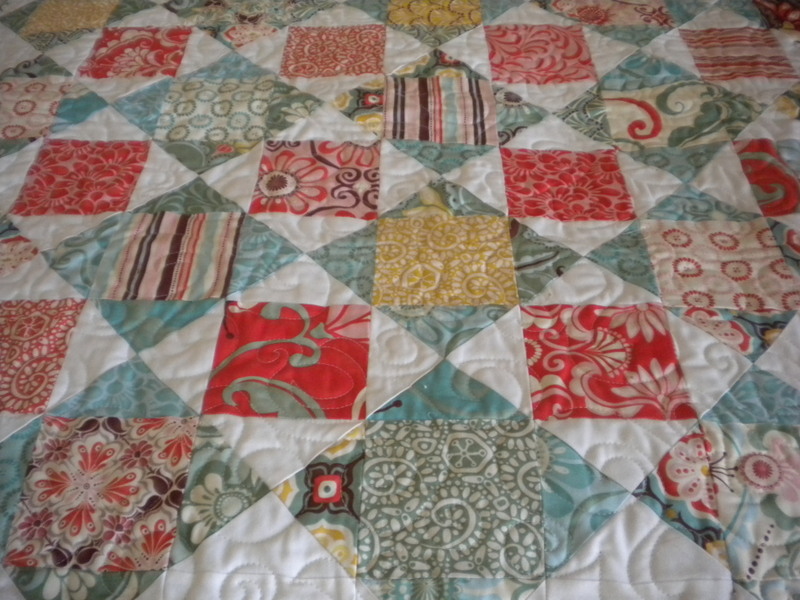 The Schnibbles pattern line by Carrie Nelson of Miss Rosie's Quilt Co. has helped start an online small-quilt craze.
Small quilt Schnibbles quilt parades are held on the first of each month at A Quilting Life and Pink Pincushion. Quilters from all over the world make the same pattern each month in their choice of fabrics. Their quilts are shown with half being shown on each of the two parade blogs.
Carrie Nelson, the pattern designer, has been designing these small quilts since 2007. Her small quilt Schnibbles patterns are typically made with two charm packs (packs of 42 squares 5" x 5"). A little background fabric with binding and backing are generally all that is needed to finish the small quilts. Many of the borders for these quilt patterns are even made with scraps left over from the charm squares.
The patterns have been published individually with two book compilations also containing small quilt patterns and directions to enlarge the small quilts to make larger projects.
Stars, 9-patch blocks, square in a square designs, and houses are some of the block designs used for the Schnibbles collection of small quilts patterns.
Here is a photo sampling of some of these very fun small quilt projects.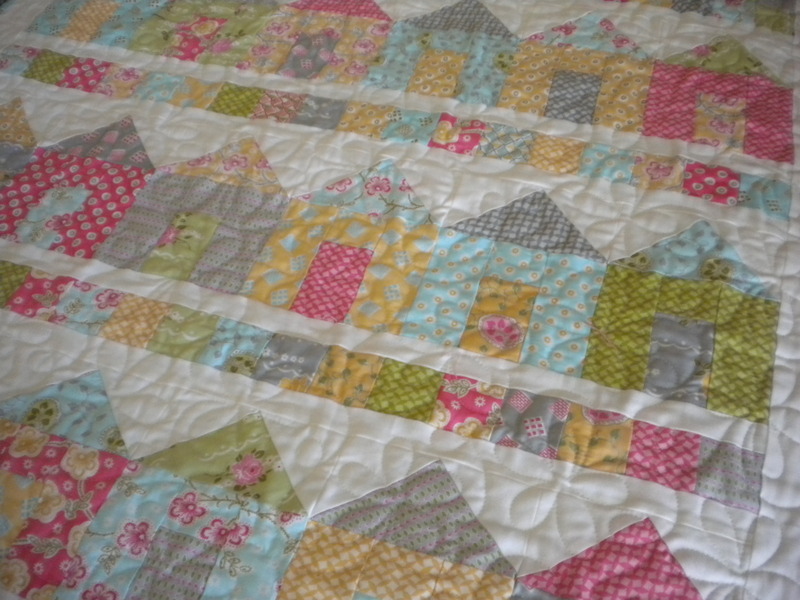 Full House is a Schnibbles quilt with adorable house blocks. This small quilt finishes at 31″ x 36″.
State Fair is another small quilt from the Schnibbles collection of patterns. This whimsical pinwheel design with a scrappy border finishes at 31″ x 31″.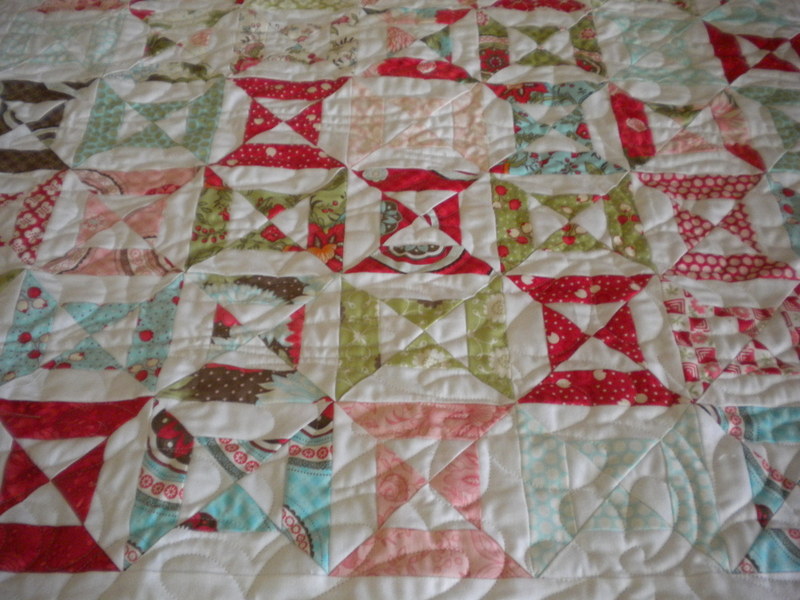 The Short Story Schnibbles quilt is a fun spool quilt that finishes at 33″ x 33″. Having a quarter-square triangle for the spool center is a fun twist on traditional spool blocks.
Another small quilt Schnibble is Brocante, a square in a square block quilt with a unique construction method. This small quilt finishes up at 35″ x 35″ and has some fun secondary designs that emerge when you construct this small quilt paying particular attention to color choice in your blocks.
There are over 70 small quilt Schnibbles patterns to choose from. Which one of these fun small quilt designs do you want to make first?