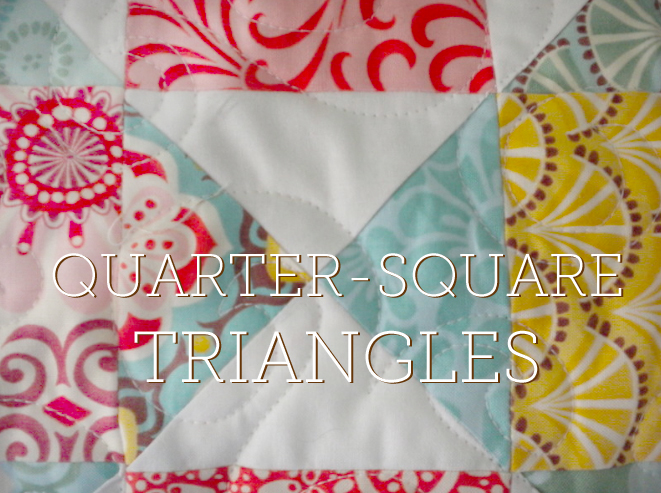 The quarter-square triangle block is one of those basic blocks that can make a big impact. Whether it is pieced with traditional florals, bright batiks, or modern solids, the straight lines and endless arrangements for this block make it one every quilter should be familiar with.
This block is square and composed of four equal triangles. The triangles can be scrappy, a mix of two lights and two darks, or made up of any possible combination of fabrics. When the light and dark fabrics are strategically placed, secondary patterns are created which bring even more depth to the quilt project. The quarter-square triangle block is also a component piece of many other traditional quilt blocks.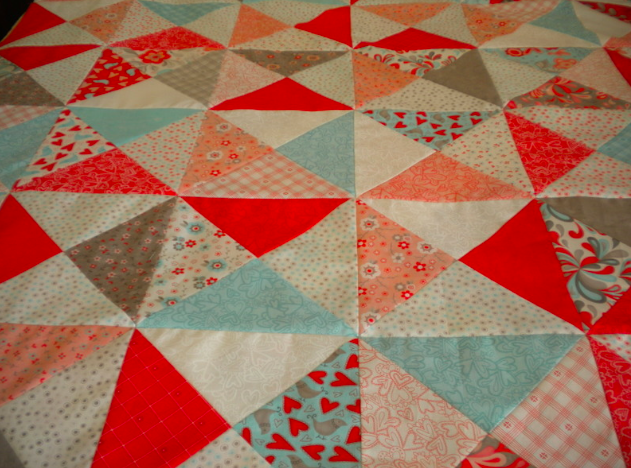 Quarter-square triangles can be simple to piece; however, the bias edges need to be taken into consideration. Since these blocks are created by sewing four cut triangles together, you are dealing with lots of bias edges which can easily lead to distortion of the block. Be careful not to stretch the fabric when sewing, and use care when pressing the blocks—don't push the seam allowances with the iron.
When using a square piece of fabric to cut the triangles needed to form quarter-square triangle blocks, add 1 1/4" to the measurement of your desired finished quarter-square triangle block. Cut the square diagonally twice to create four equal triangles. These triangles can then be sewn together to create a quarter-square triangle block.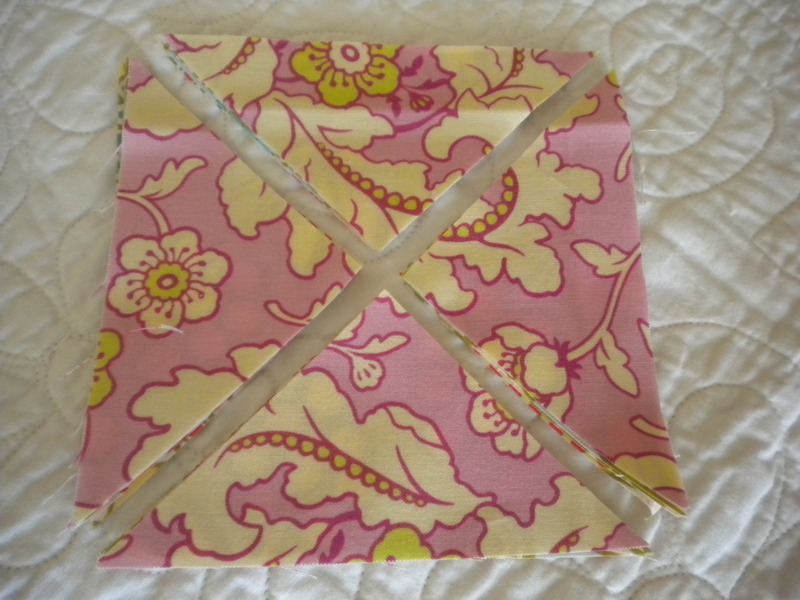 Step 1: Cut four triangles.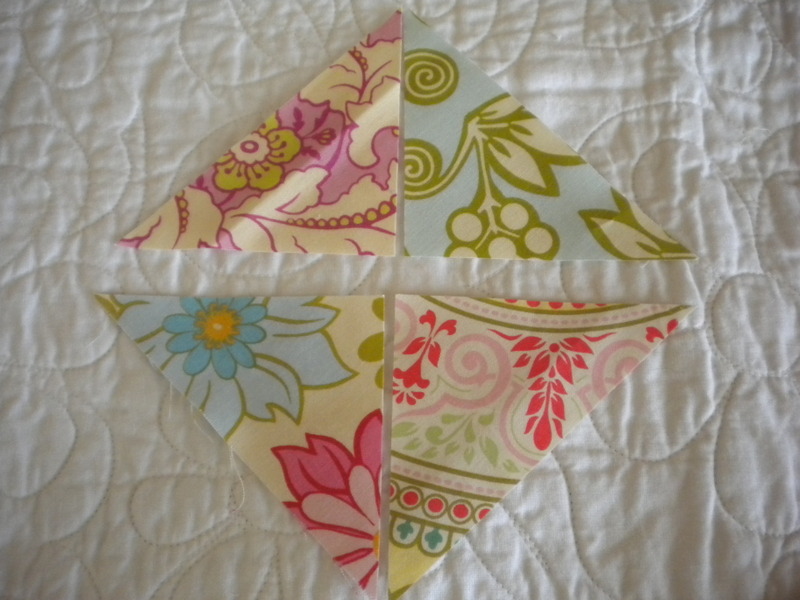 Step 2: Sew the triangles together in two pairs.

Step 3: Sew the triangle pairs together to create a quarter-square triangle block.
There are also a variety of rulers to aid quilters in piecing quarter-square triangles. Some of these rulers eliminate some of the bias-edge sewing, making it easier to construct an accurate quarter-square triangle block. The "Triangle Square-Up Ruler" by Quilt in a Day helps quilters create easy-to–piece half-square and quarter-square triangles. Monique Dillard's "Fit to Be Quarter" is another excellent ruler for creating accurate half-square and quarter –square triangles. Finally, the Creative Grids "Quarter-Square Triangle Ruler" is another good option for quilters looking to use a ruler to aid in construction of these blocks. Each of these rulers comes with instructions and guidelines to aid quilters in piecing these blocks.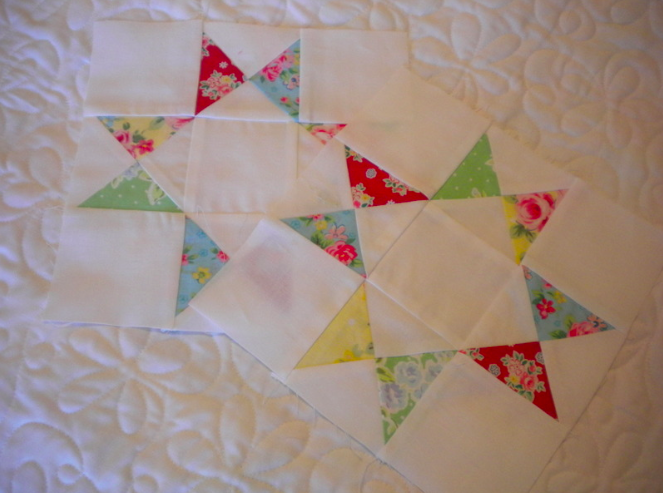 Ohio Star blocks created with quarter-square triangle units.
Although the quarter-square triangle block is a fun block to use by itself, it is also a component of many other traditional quilt blocks such as the Ohio Star block and the Card Trick block. The Ohio Star block is a nine patch block which uses four quarter-square triangle block pieces along with five single square patches to form a block. The Card Trick block, also created with nine patches, uses a quarter-square triangle block for its center patch.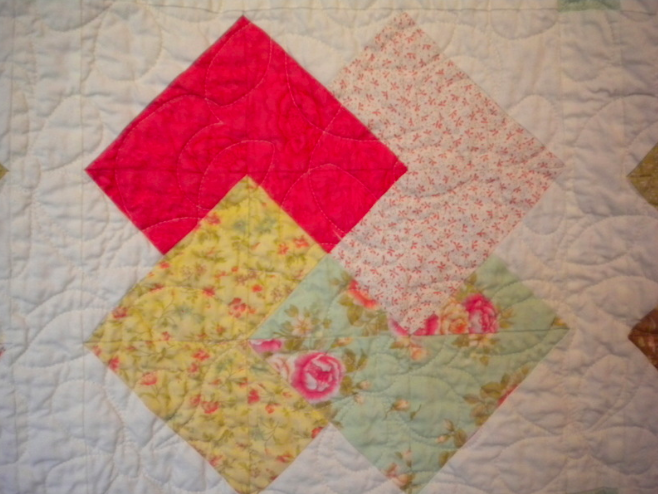 Now, get a quick start to quilting success with fun blocks, with Camille Roskelly in Pre-Cut Piecing Made Simple. What type of quarter-square triangle quilt would you like to make?