Borders are the frames that surround and set off our quilt designs. Finding the perfect border idea can make the difference between a regular quilt and a quilt with maximum impact. Of course, sometimes the simplest border, or even no border at all, is the perfect addition to a quilt center.

Here are some quilt border ideas to get you started.
Borderless designs
First of all, consider the fact that your quilt may not need a border. If your quilt design is busy with lots of pieces and few open spaces, a solid binding may be all your quilt needs for the perfect frame. Many modern quilts do not use traditional borders, allowing the quilt center to become the focal point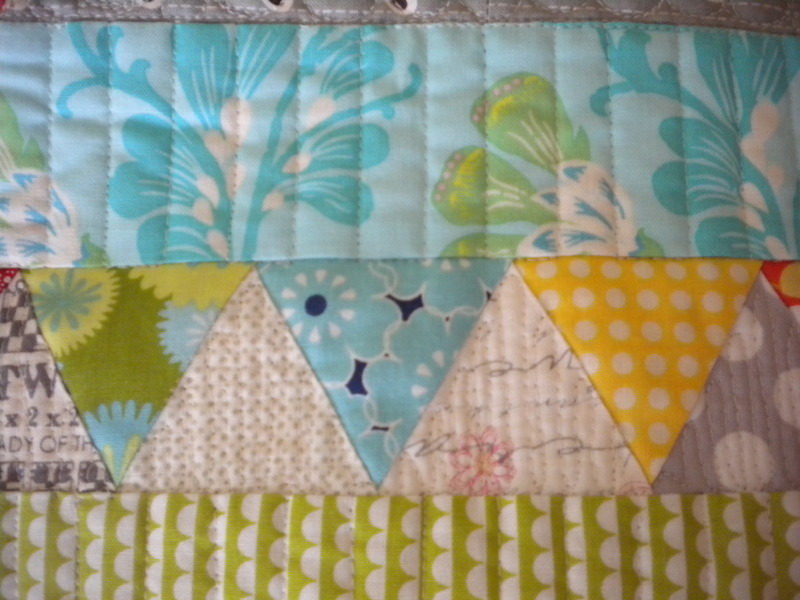 Plain borders
Additionally, some quilts just look best with plain borders. Some quilts need a space between the quilt center and the binding, and a simple border combination can be the best option. Some quilters like to use a lighter, smaller border in between the quilt center and the outer border. Outer borders can be created from large floral prints or from solid fabrics.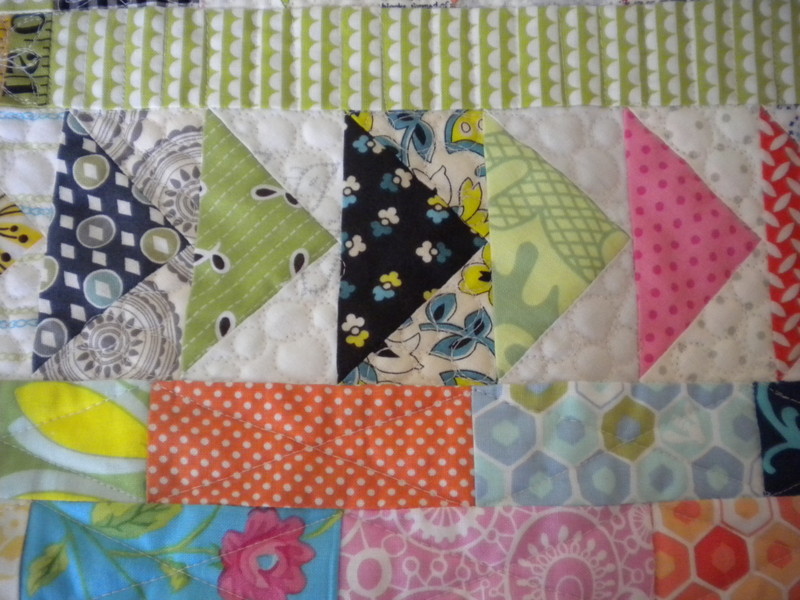 Pieced borders
If a pieced border is just what your quilt needs, here are a few ideas:
First, you may want to consider repeating a design element from the center of the quilt. If your quilt center contains flying geese units, a flying geese border section could be just the way to create impact. Does your quilt use equilateral triangles? A triangle border is a stunning way to finish off a quilt. How about using square-in-a-square blocks in your border? Square-in-a-square blocks are the perfect border unit to set off pieced geometric blocks of different styles.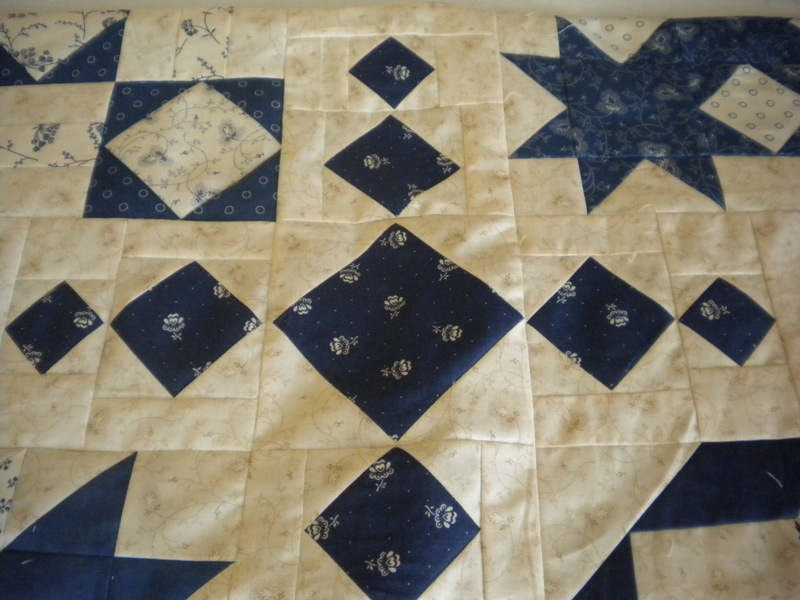 There are also very simple designs that can be used as pieced border units.
"Rail Fence" units, comprised of three strips of equal width, sewn together and cut into squares, make perfect simple-to-sew pieced border units. Sewing together rectangles of varying sizes can also add interest in a pieced border. Any block unit used in the center of the quilt can be used in a border.
When designing your own quilt borders, you'll need to know the measurements of the inner portion of your quilt.
If you are adding a border made up of pieced units, you'll have to decide on a unit measurement that can be evenly divided into the finished measurement of the interior of the quilt.
For example, if the left and right sides of your quilt center measure 60 1/2", you can create 20 blocks that finish at 3" for your border piece. Or you might want to make 30 blocks finishing at 2". The choice is yours — just be sure your block measurements are evenly divisible into your side-length measurements so you don't have to cut off part of a block in order to make everything fit.
You'll learn lots of gorgeous border designs, including hearts, diamonds, continuous hearts, and straight and curved feathers, in the Craftsy classMachine Quilting Beautiful Borders with Eva Larkin Hawkin. You may also enjoy reading our post on machine quilting designs for borders.
Come back to the Craftsy blog tomorrow for more quilting fun. We'll be sharing five circle quilt patterns to try!
Take a look at the quilts you're working on right now. What type of border will make your quilt a masterpiece?