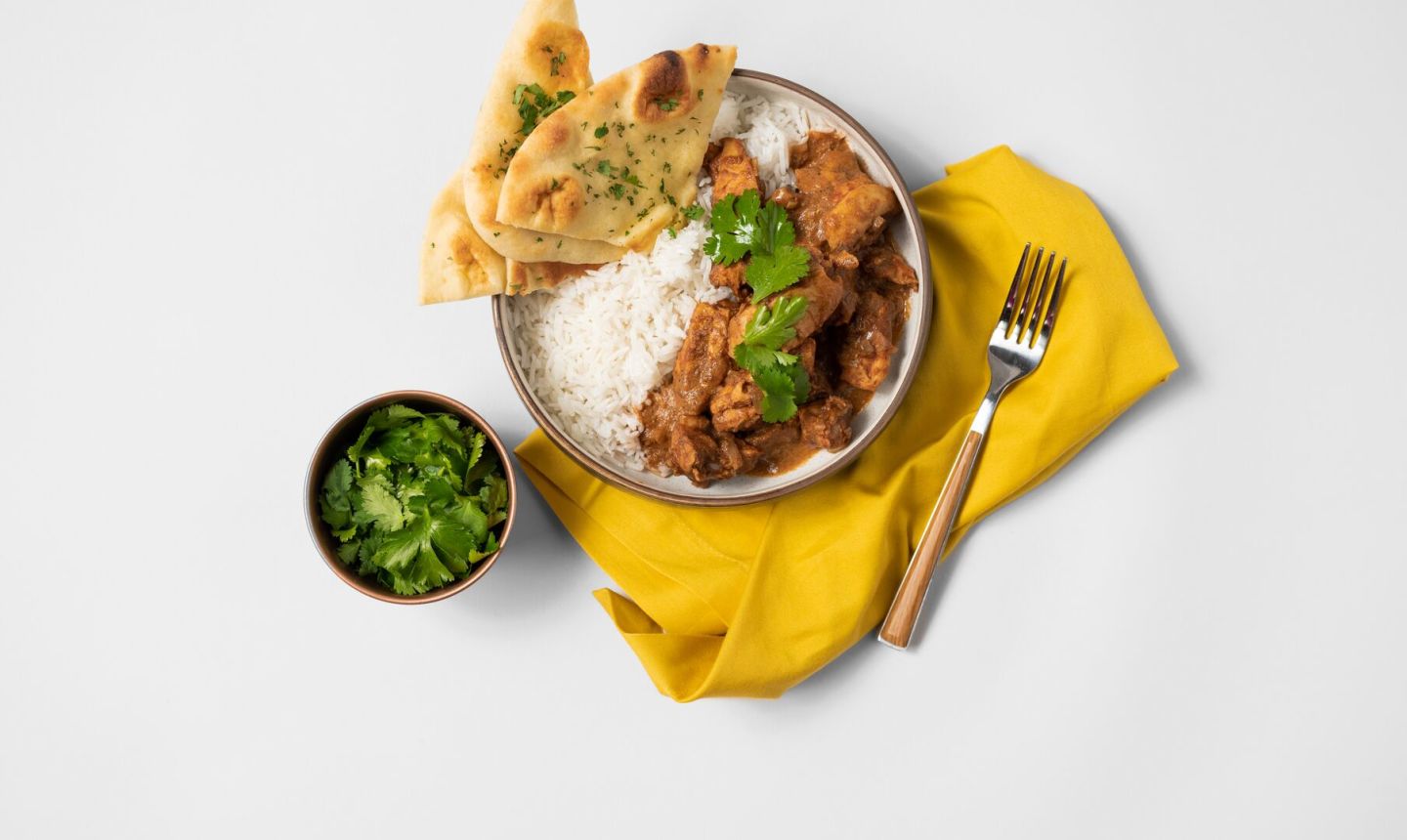 There's nothing better than a home-cooked dinner, especially one that doesn't require much work on your part. That's the beauty of the slow cooker — all you need is a little prep time and these delicious recipes to get a soul-soothing meal on the table with a minimal amount of effort.
1. Chicken Tikka Masala and Garlic Naan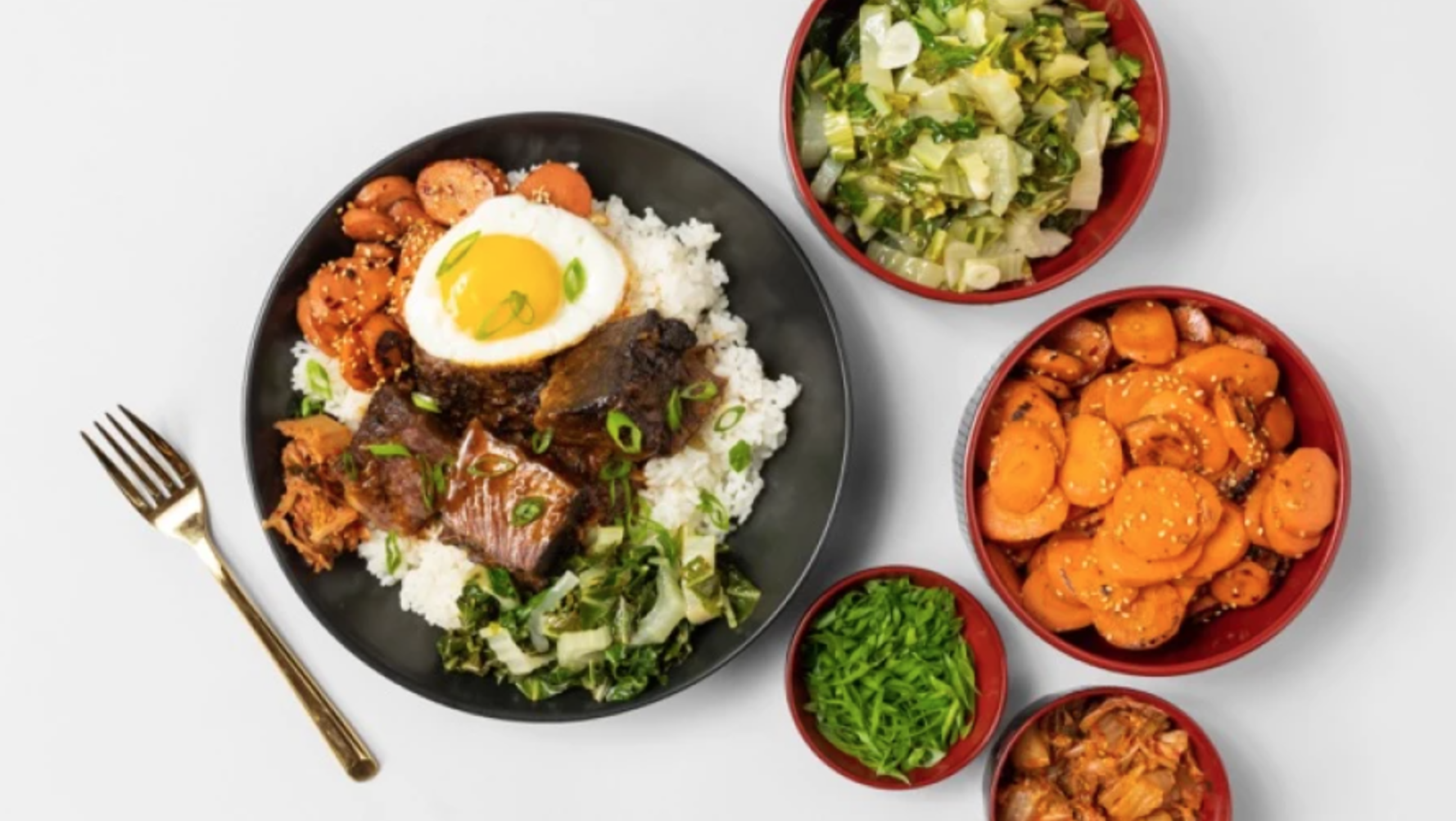 There's nothing better than ultra-tender chicken pieces covered in a creamy tomato tikka masala sauce, especially when it's this easy to make and prep ahead. Pair it with garlicky naan bread (for mopping up all that sauce, of course) and you have a flavor-packed meal for any weeknight.
MAKE IT
2. Brisket Chili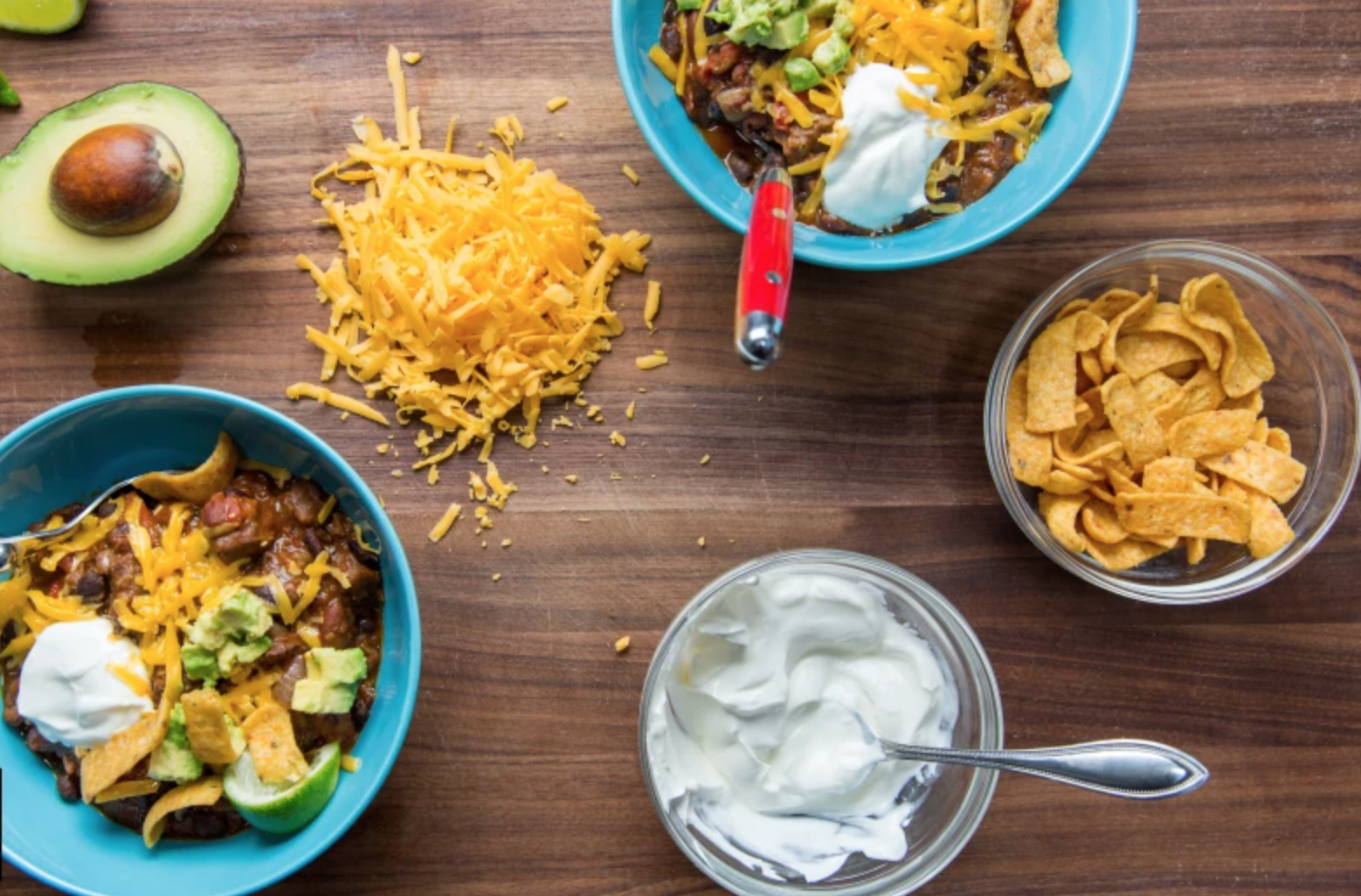 Forget ground beef — brisket is the star of this slow-cooker chili show. The dish gets its depth and flavor not only from the delicious meat, but also from a variety of hearty spices. Don't forget the cheese and sour cream for serving.
MAKE IT
3. Chile Con Queso Nachos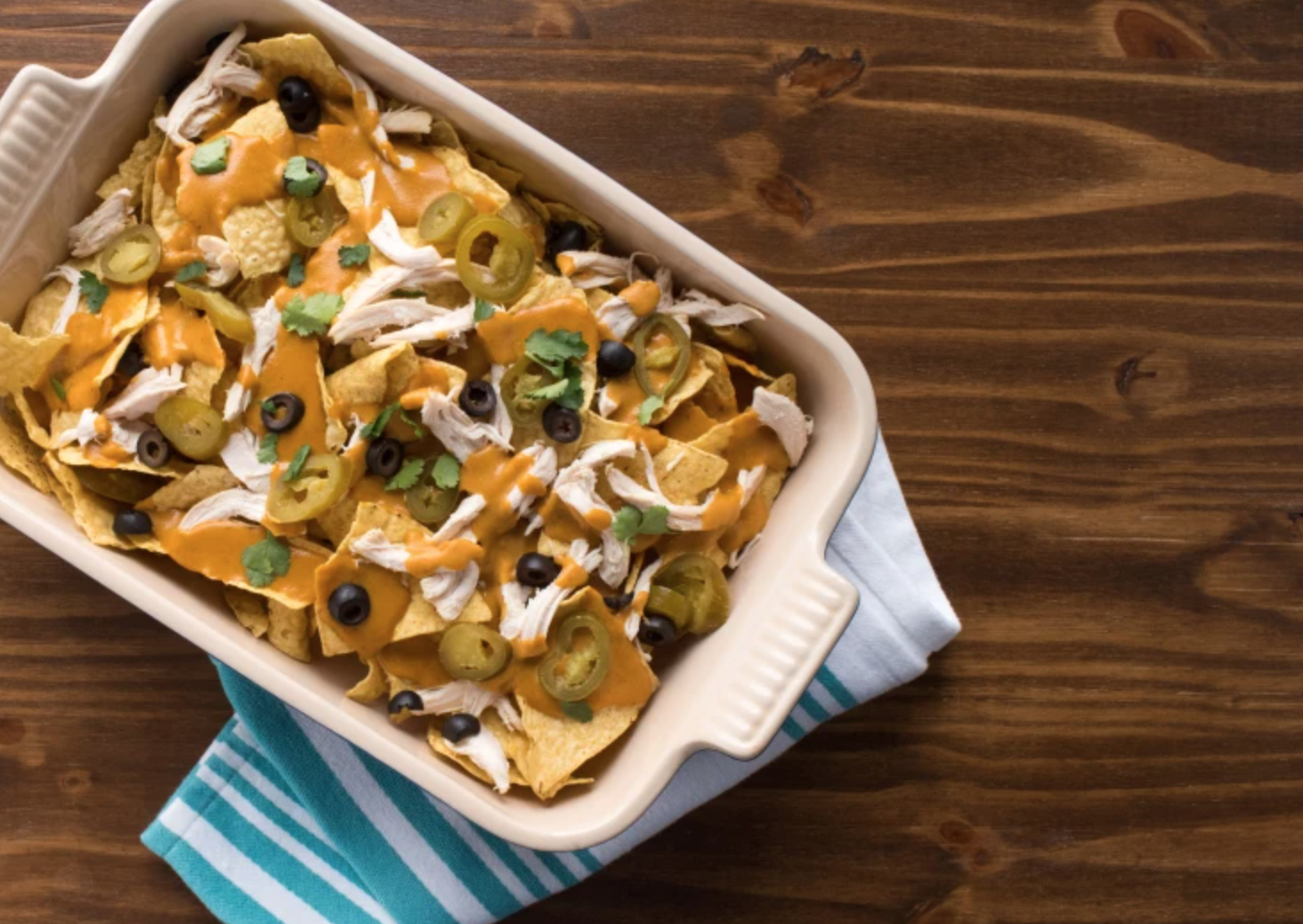 Whether you make 'em a main meal or serve as an amazing app, these nachos take the labor out of stirring up a cheese sauce from scratch. It's perfect for a football watch party, game night or any other get-together with friends.
MAKE IT
4. Creamed Corn, Cheddar and Ham Pudding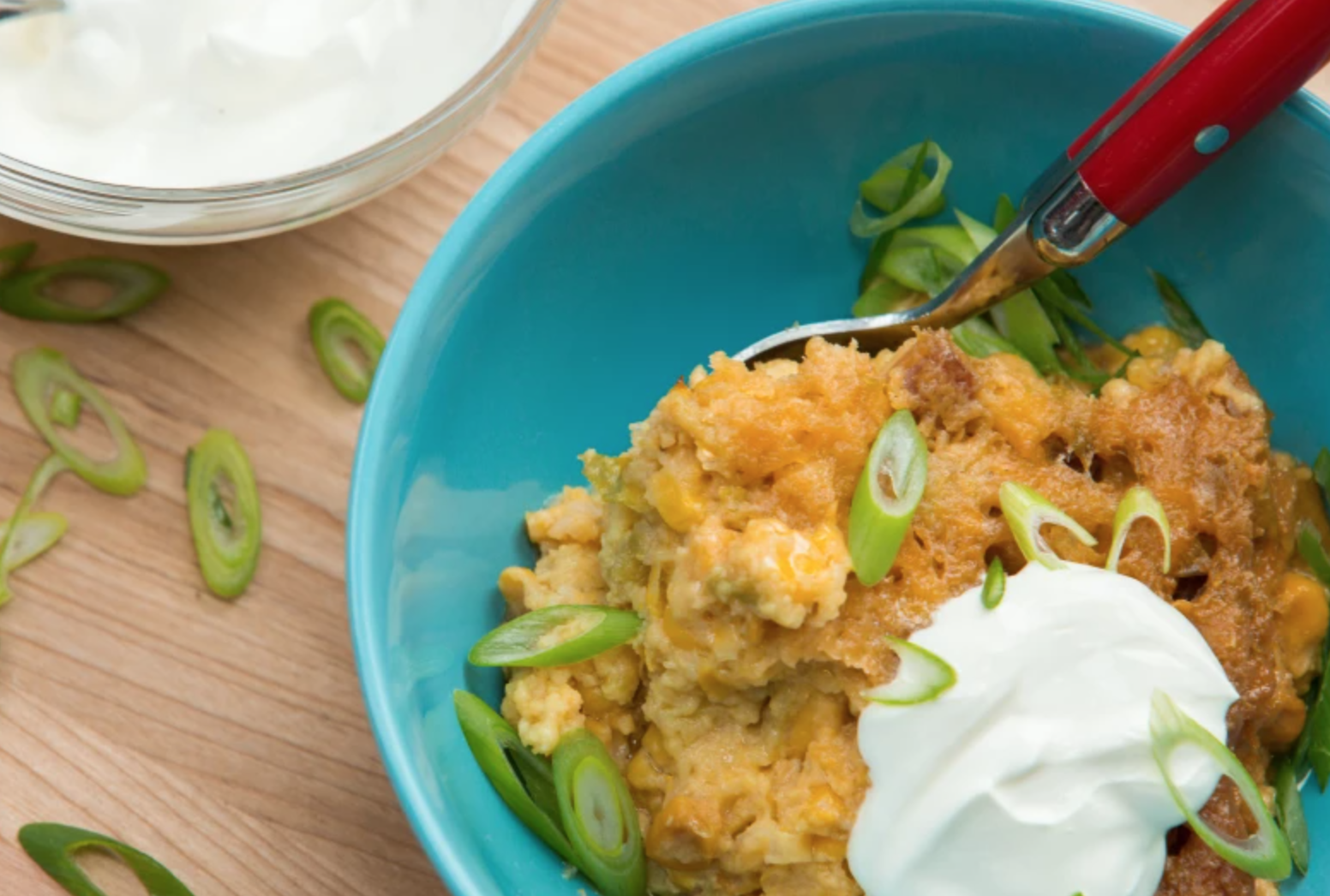 This creamy corn casserole is sure to make mouths water, and the prep is pretty simple — just cut the ham into big chunks that'll hold up to a few hours in the slow cooker.
MAKE IT
5. Magical Mashed Potatoes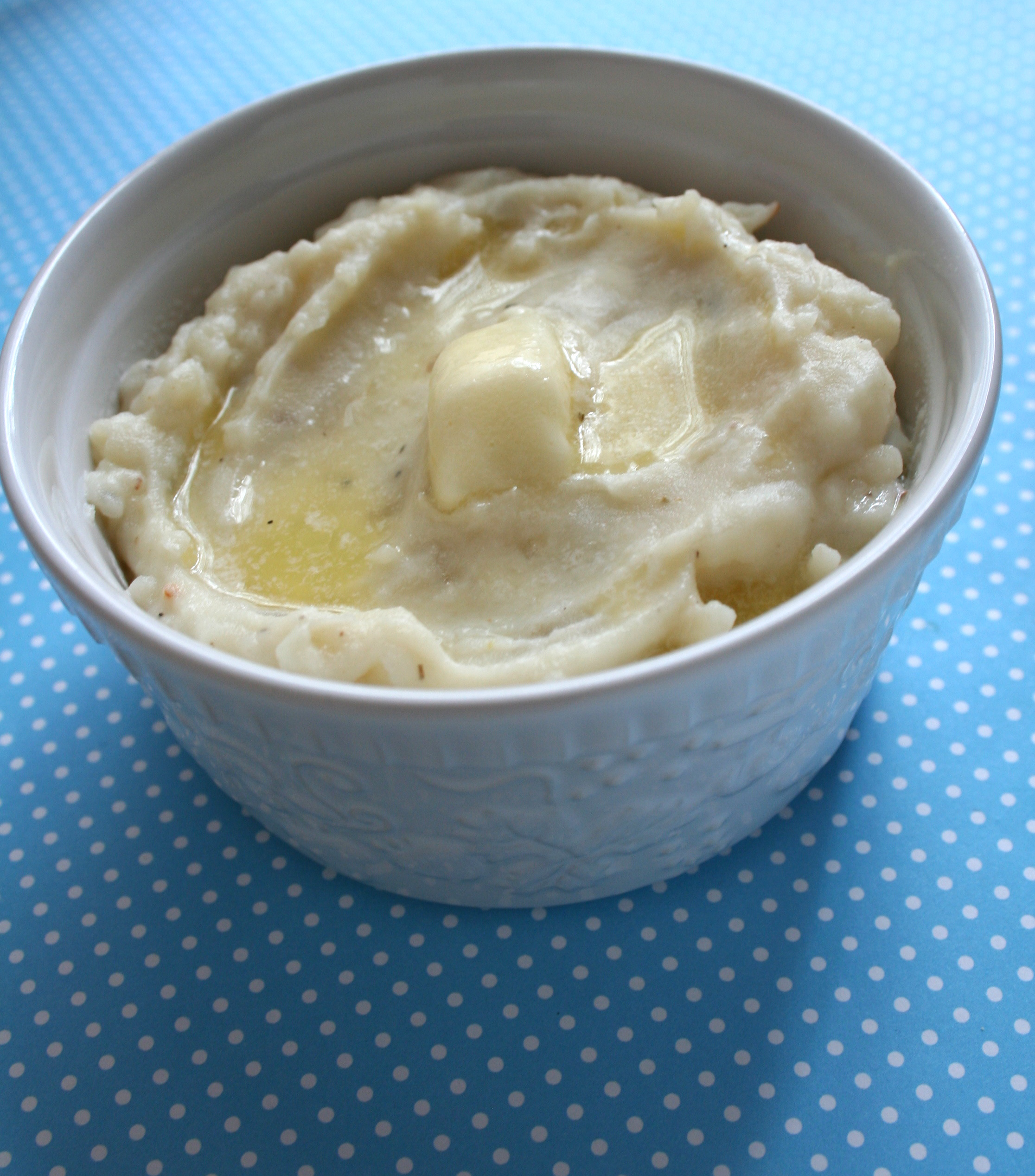 The next time you host for a holiday or big event, bust out the slow cooker to make mashed potatoes. Not only does it open space on the stove to make other goodies, but the hands-off approach also frees up time to mingle with guests. Talk about a win-win.
MAKE IT
6. Pulled Pork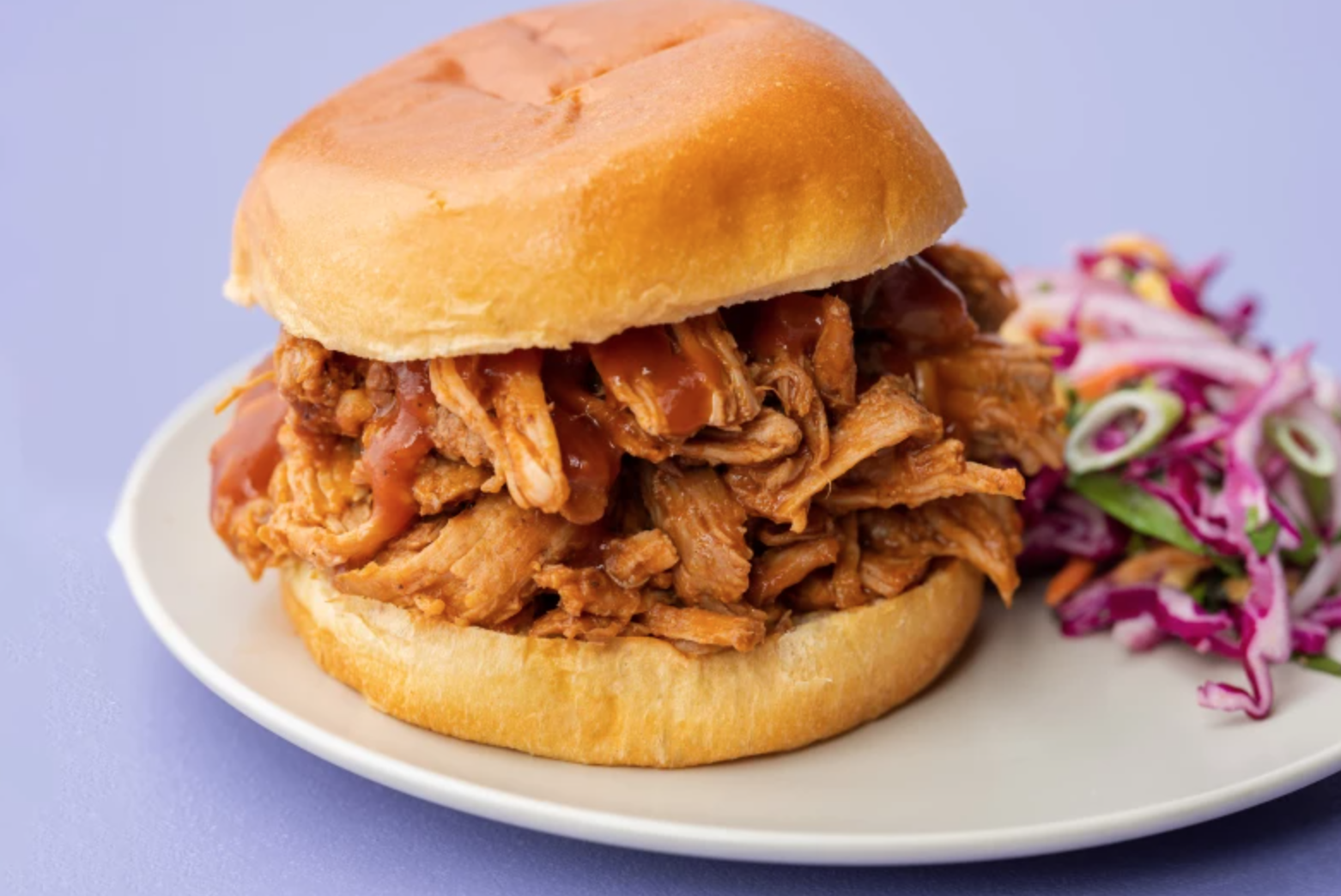 The key to the most tender, slow-cooked pulled pork: start with a pork shoulder. The cut can cook for a long time without getting dried out like a pork loin might.
MAKE IT
7. Fast Frittata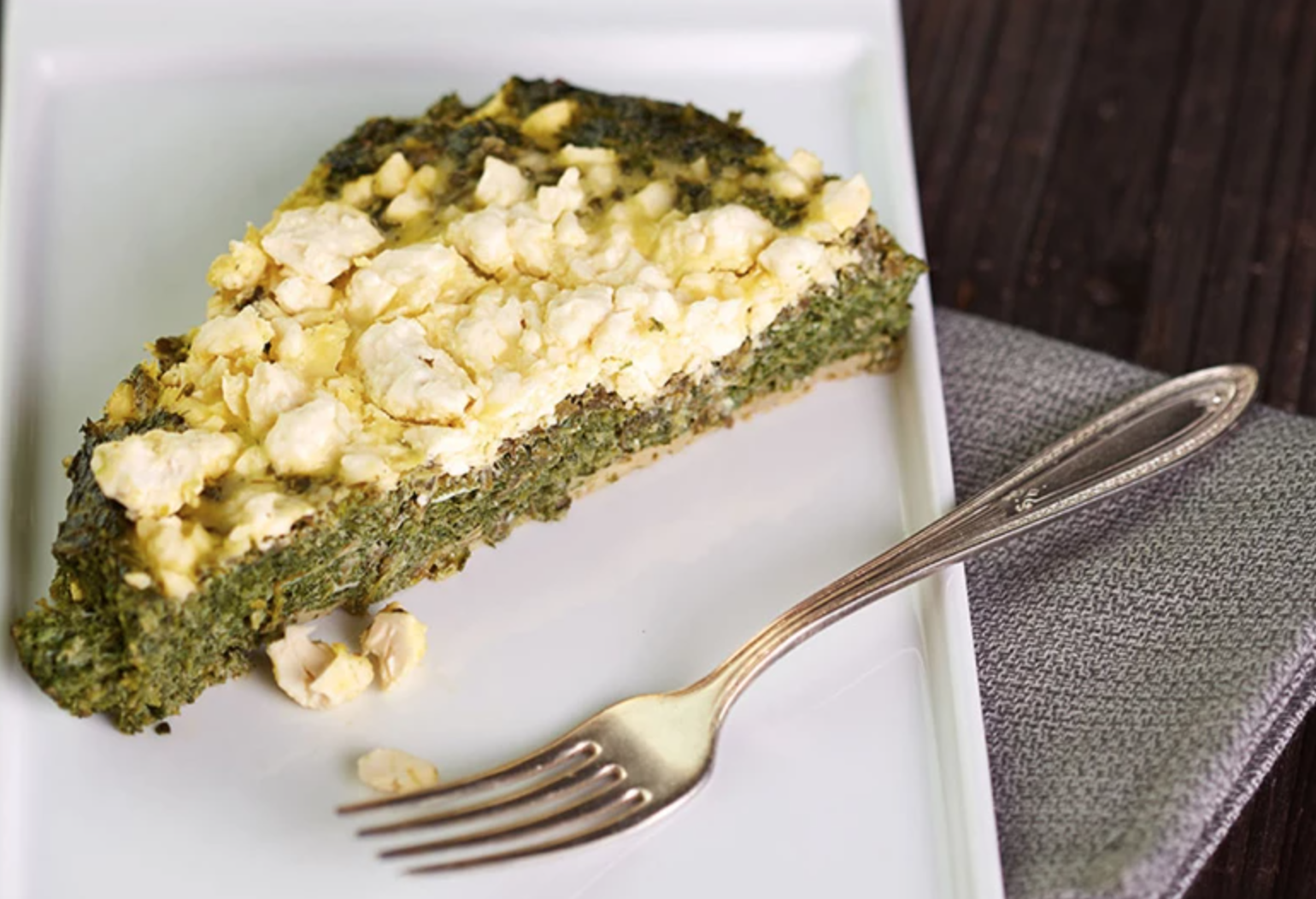 Whether you're making breakfast for dinner or breakfast for breakfast, a clean-out-the-fridge frittata is always a good idea. It sets in about an hour, so even if you didn't have time to prep ahead you can still get this meal on the table pretty fast.
MAKE IT
8. Beef, Beer and BBQ Stew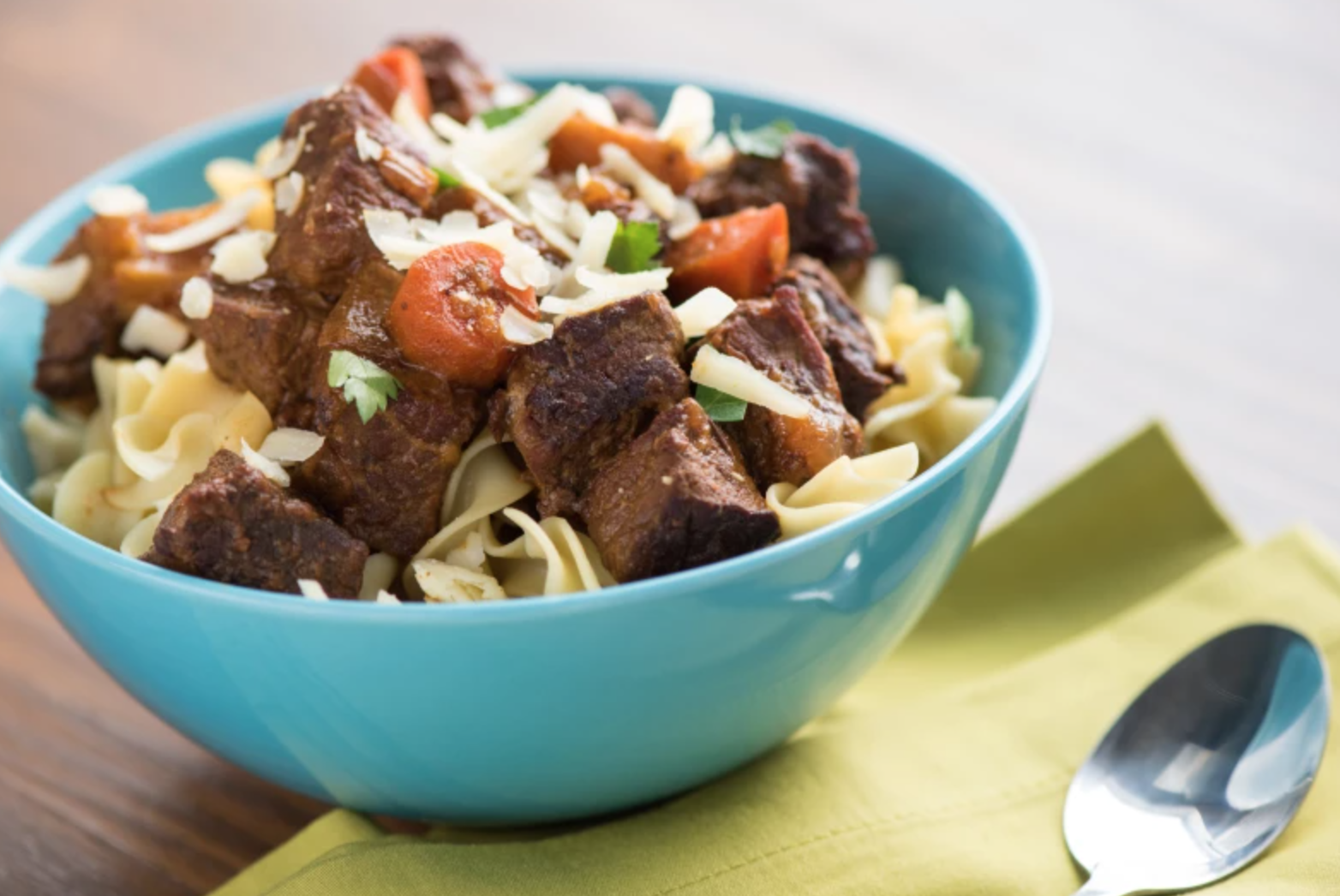 These three Bs are a winning combination, so long as you take the time to quickly brown your beef cubes and onions. Doing so boosts their flavor and texture before everything gets tossed in the slow cooker.
MAKE IT
9. Pot Roast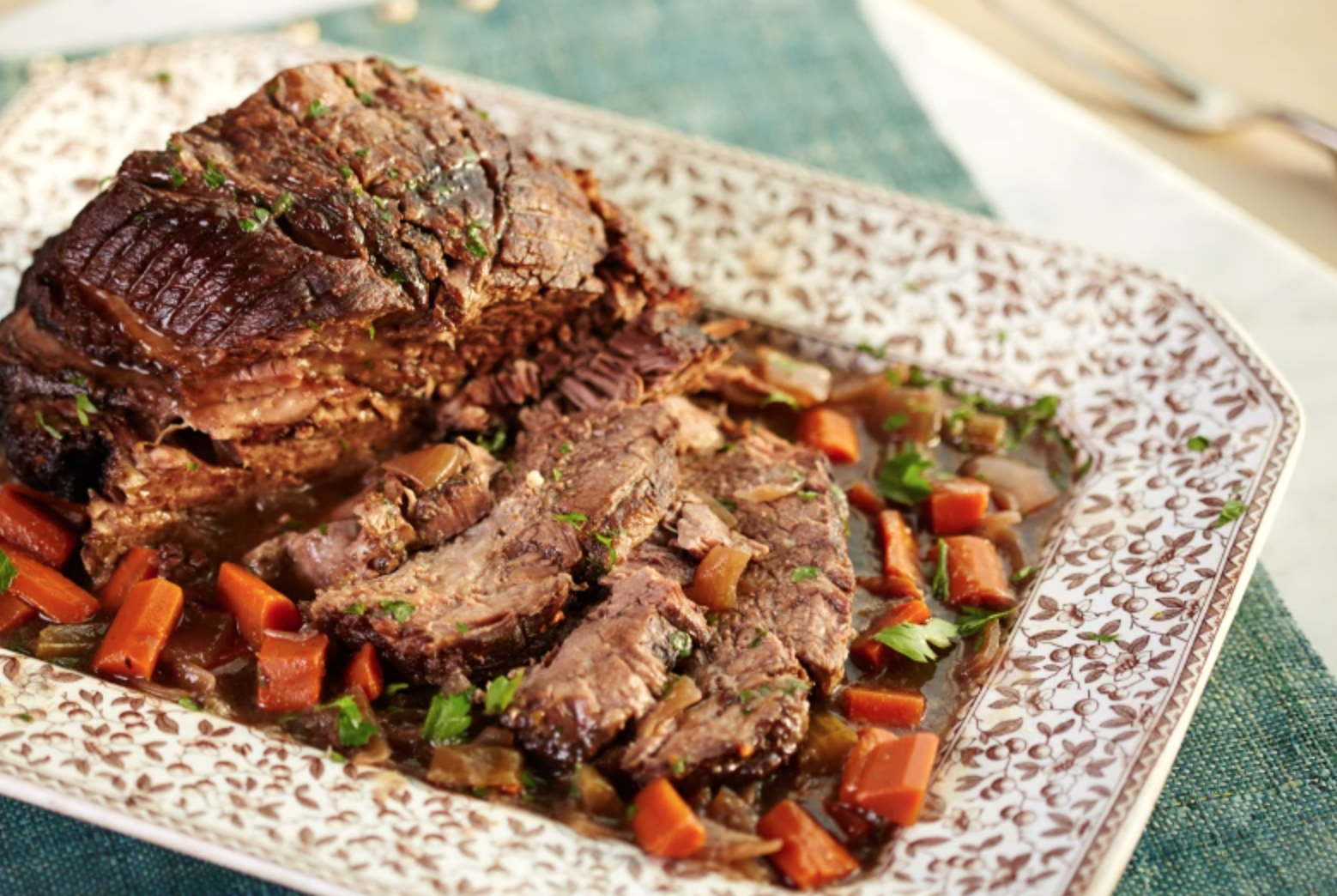 Invest 20 minutes in the morning to searing and chopping, so come dinner you'll have the perfect pot roast. You can also lighten up this traditional recipe by trimming off the excess fat and serving alongside tons of your favorite veggies.
MAKE IT
10. Easy Artisan Bread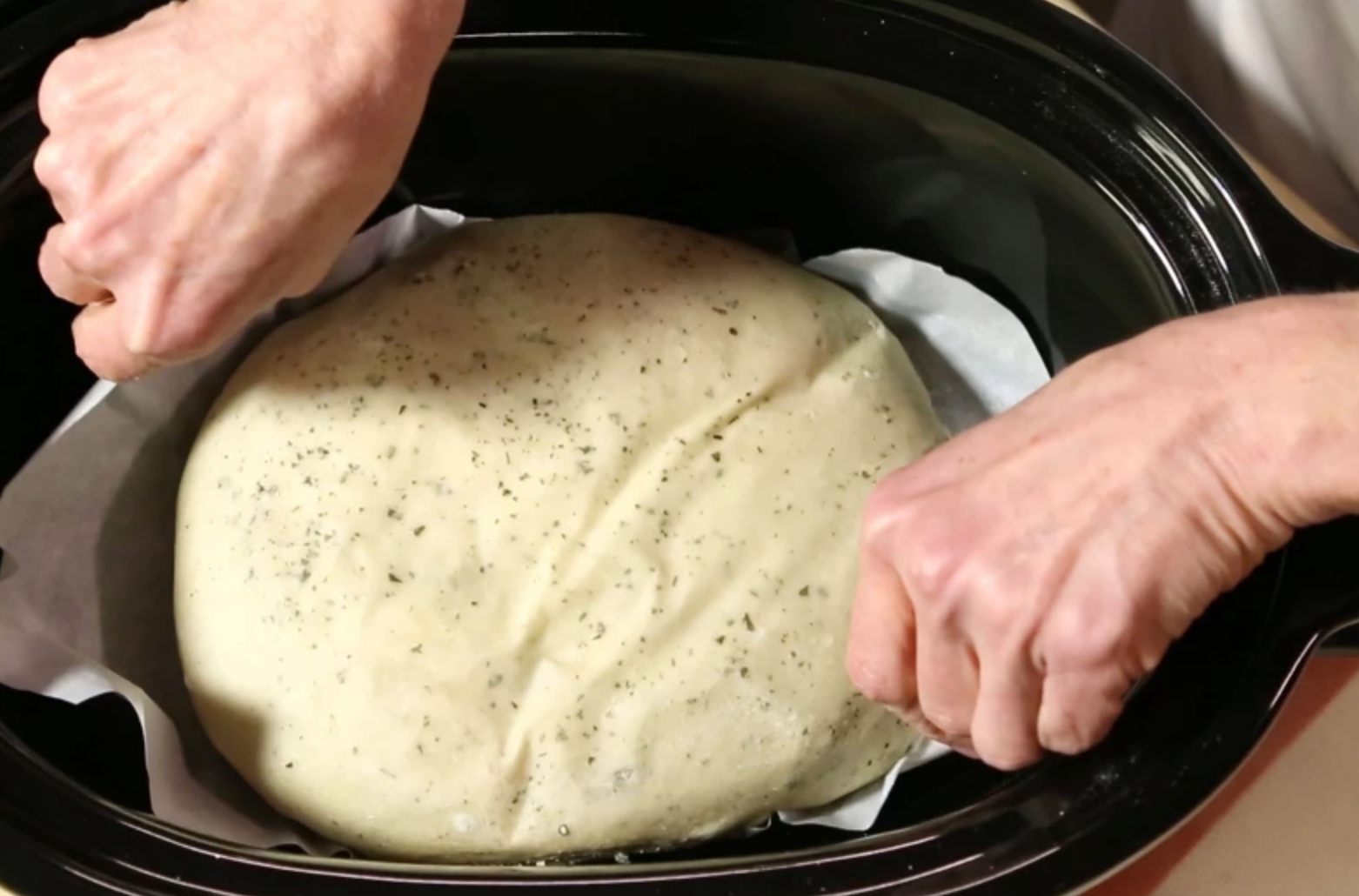 Bread without an oven? Yes, please! Not only is this recipe super easy, but baking in the slow cooker is a brilliant move whenever oven room is scarce (or when you don't want to heat up the house). Consider it one of your new go-to recipes.
MAKE IT
11. Vegetarian Enchiladas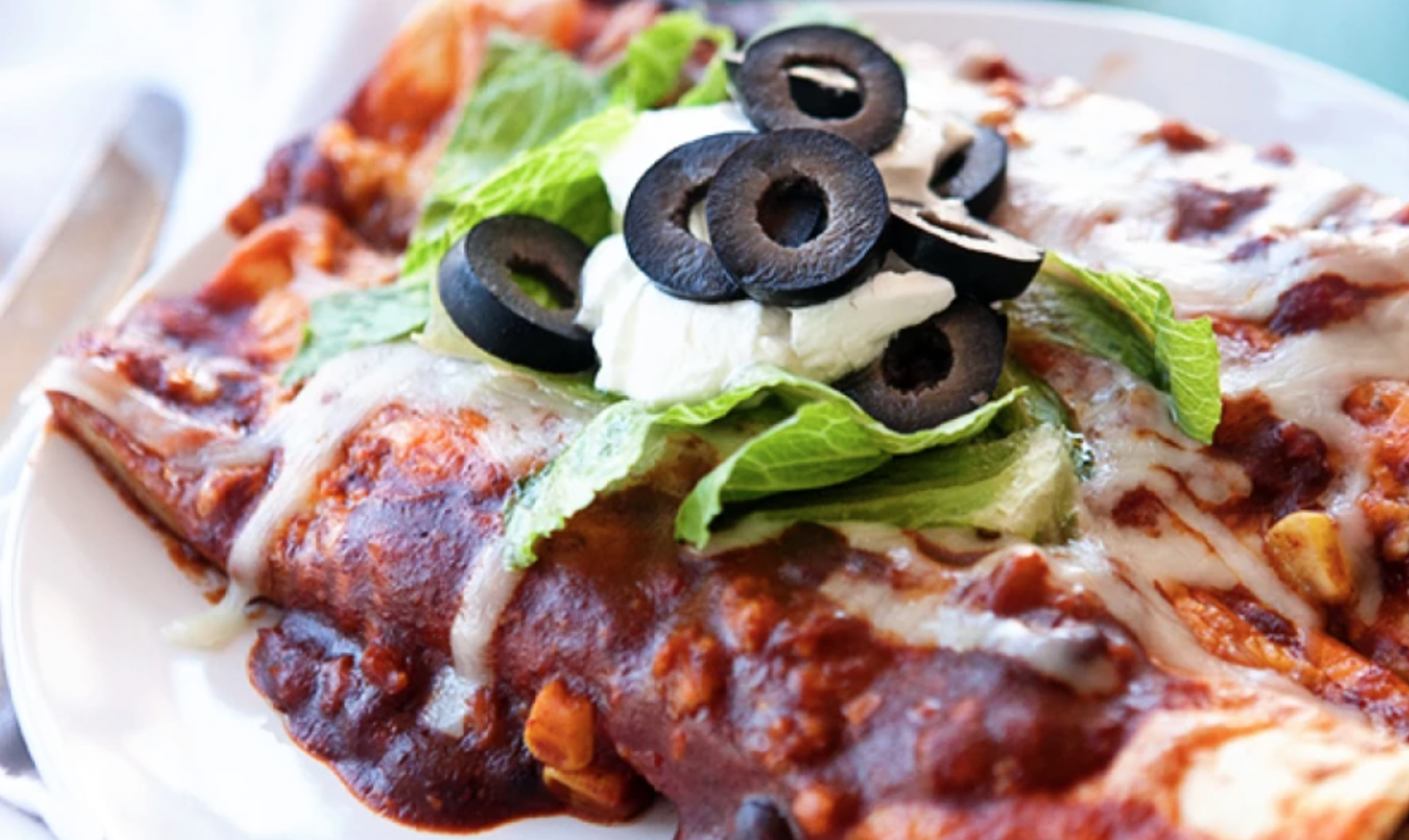 These Tex-Mex staples have a secret: they're completely meatless. But they're so packed with hearty protein, like whole-grain barley, that you won't even notice. And when paired with black beans, corn, tomatoes and green chile, this recipe is perfect when accompanied by a margarita.
12. Cheesy Stuffed Meatballs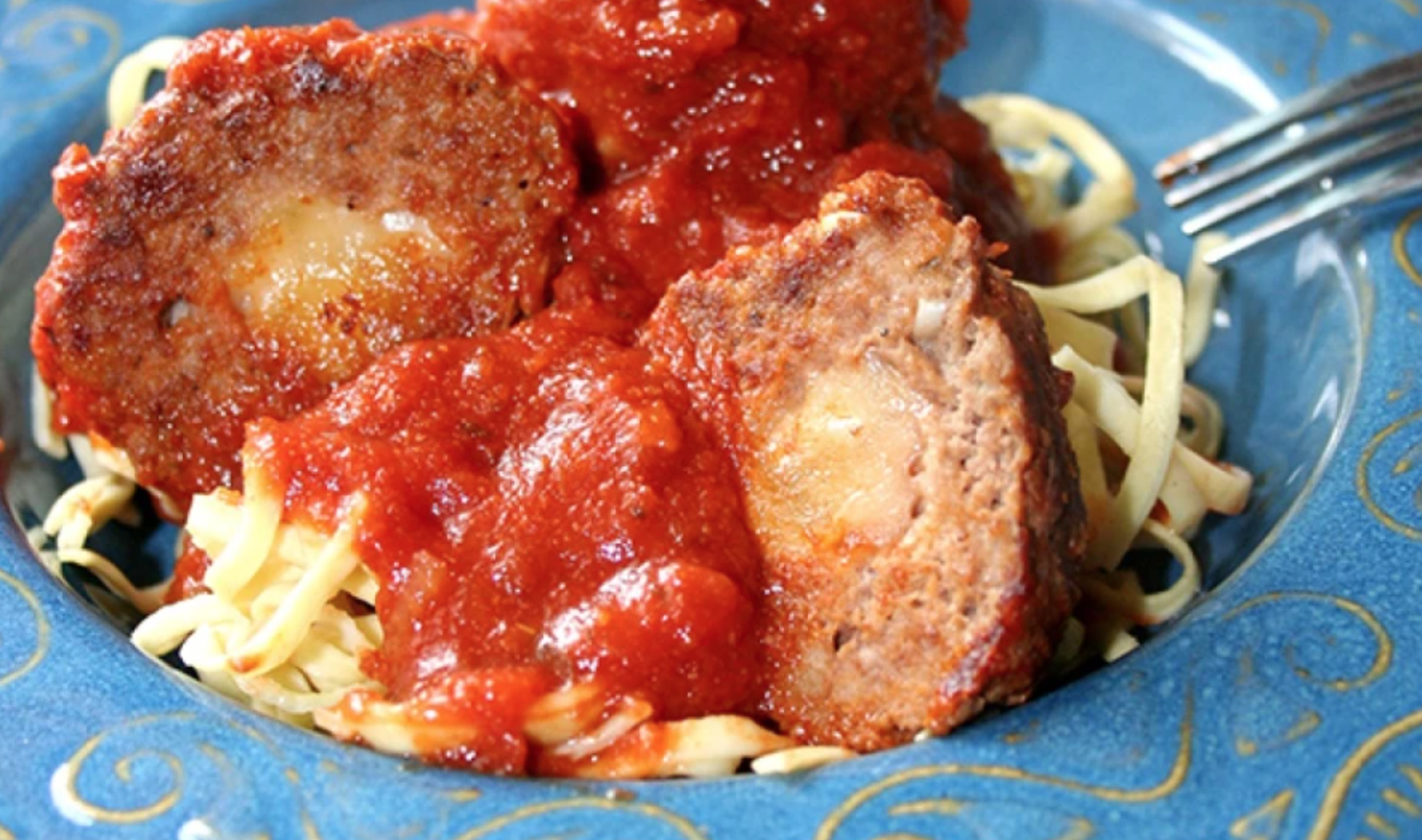 The only thing better than meatballs is meatballs stuffed with cheese. And because these are easily made ahead in the slow cooker, they'll make any pasta companion happy.