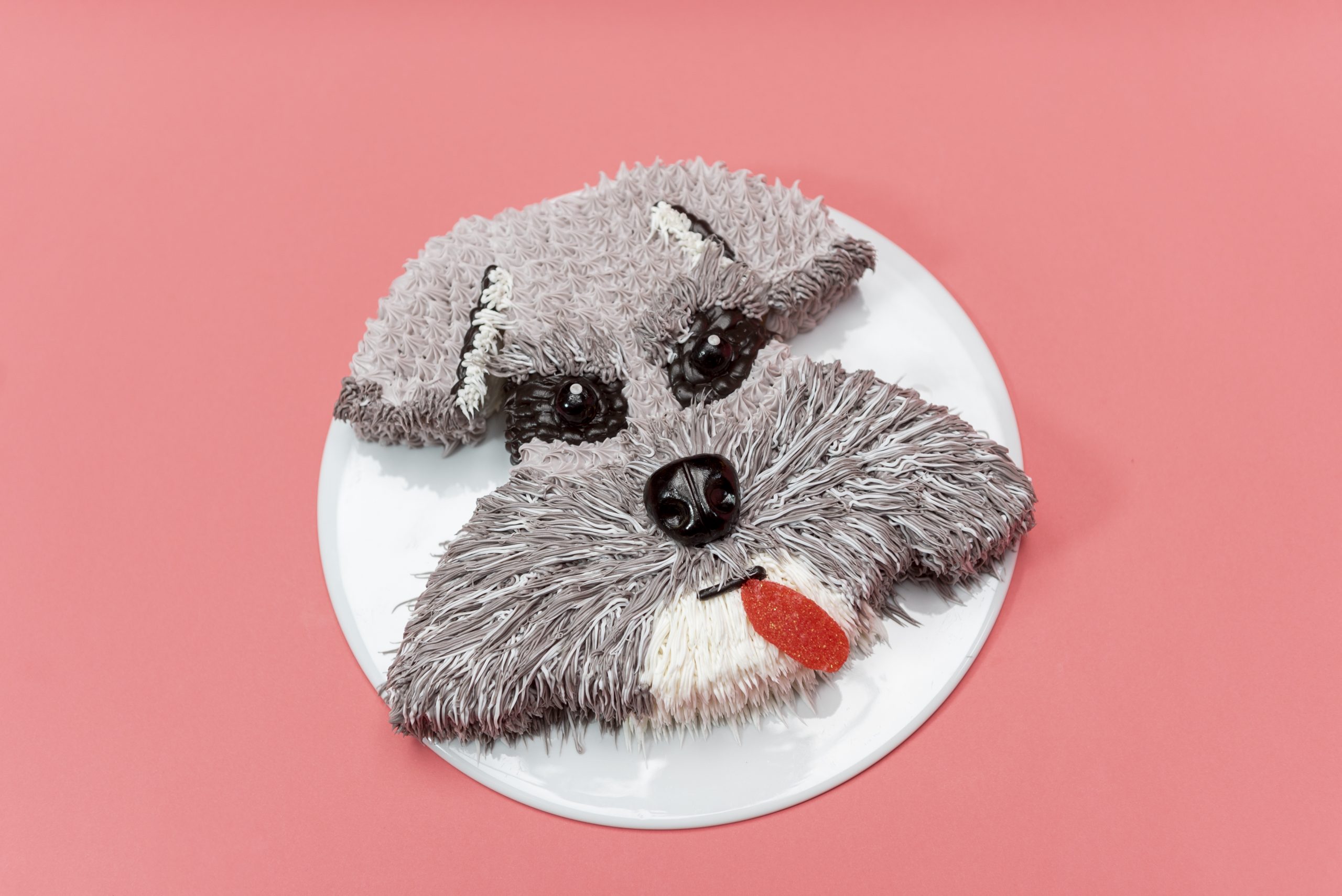 Cakes and dogs are, arguably, two of the greatest joys in life. So what's better (or cuter) than a dog cake? Here's a hint: nothing!
DIY Dog Cake
Level: Easy
What You Need
Baked cake (use your favorite recipe)
Buttercream
A knife
Black food coloring
Soft caramels
Piping bags
Closed star piping tip
Small round piping tip
Multi-opening piping tip
Paint brush
Instructions
1. Shape Fido's Face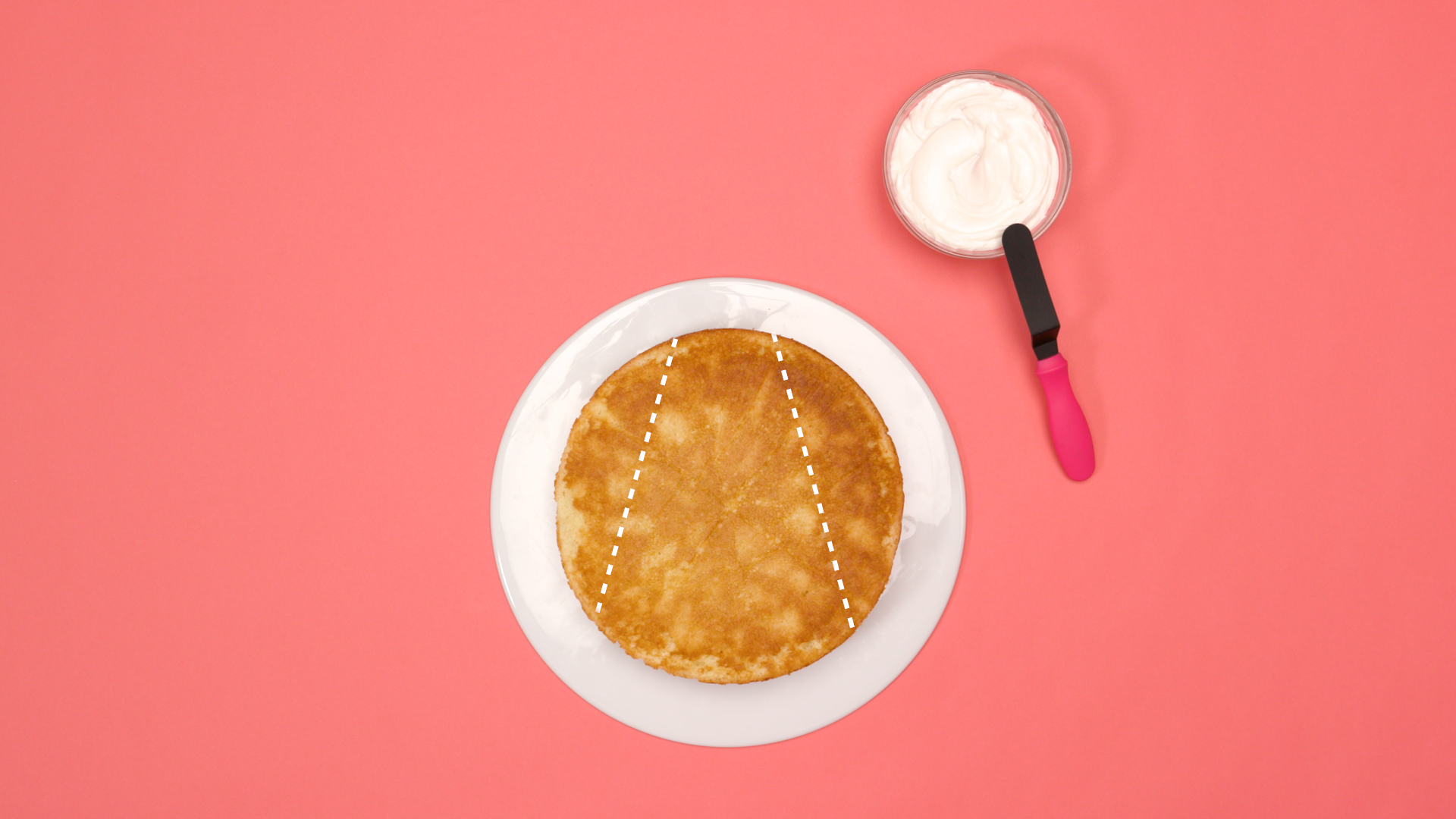 Cut two sections off either side of your cake, as demonstrated above. Then cut each of those sections in half horizontally. These pieces will be the ears and whiskers of your dog's face!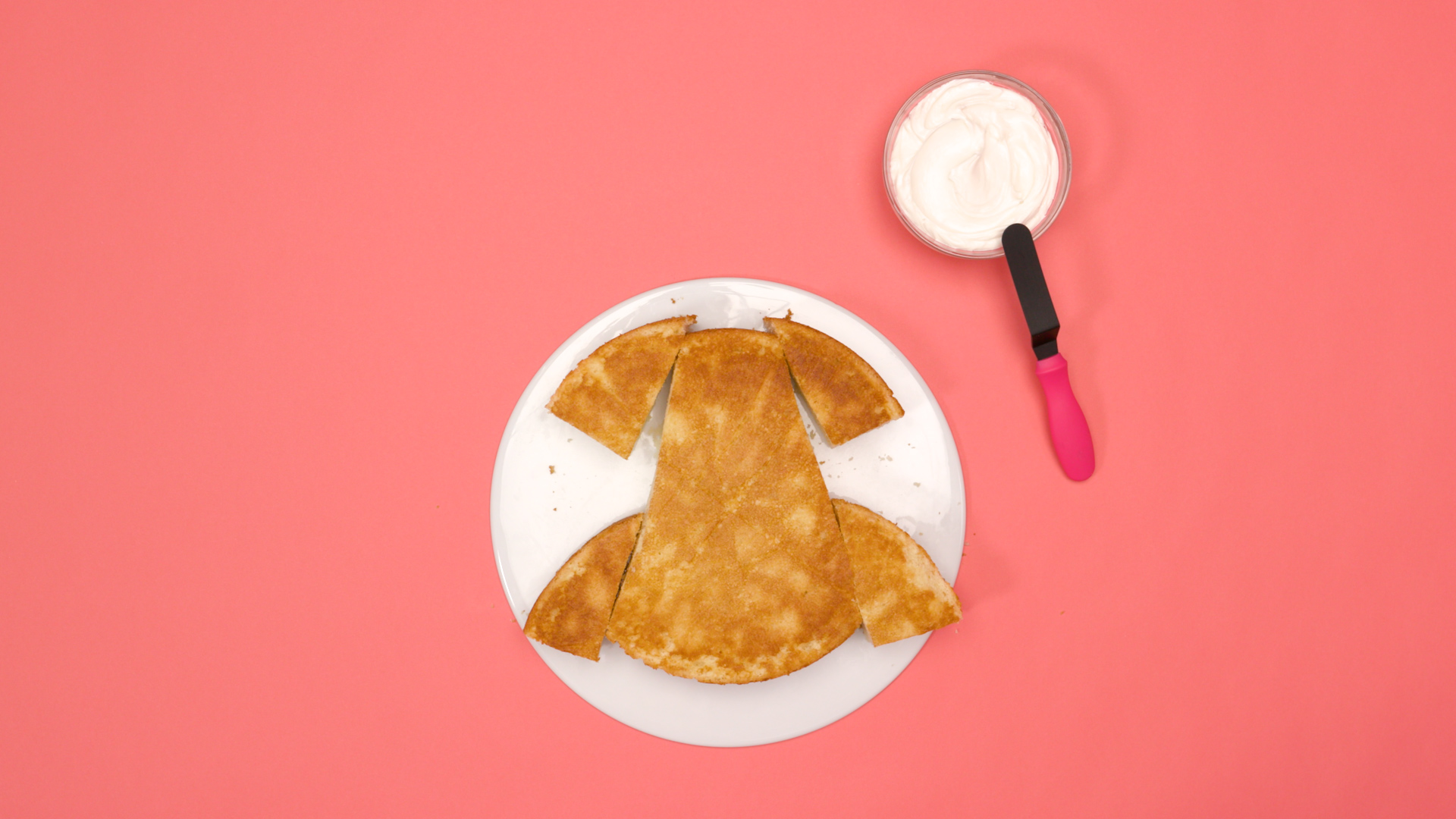 Once you have the small pieces arranged like this, fasten them to your cake with icing.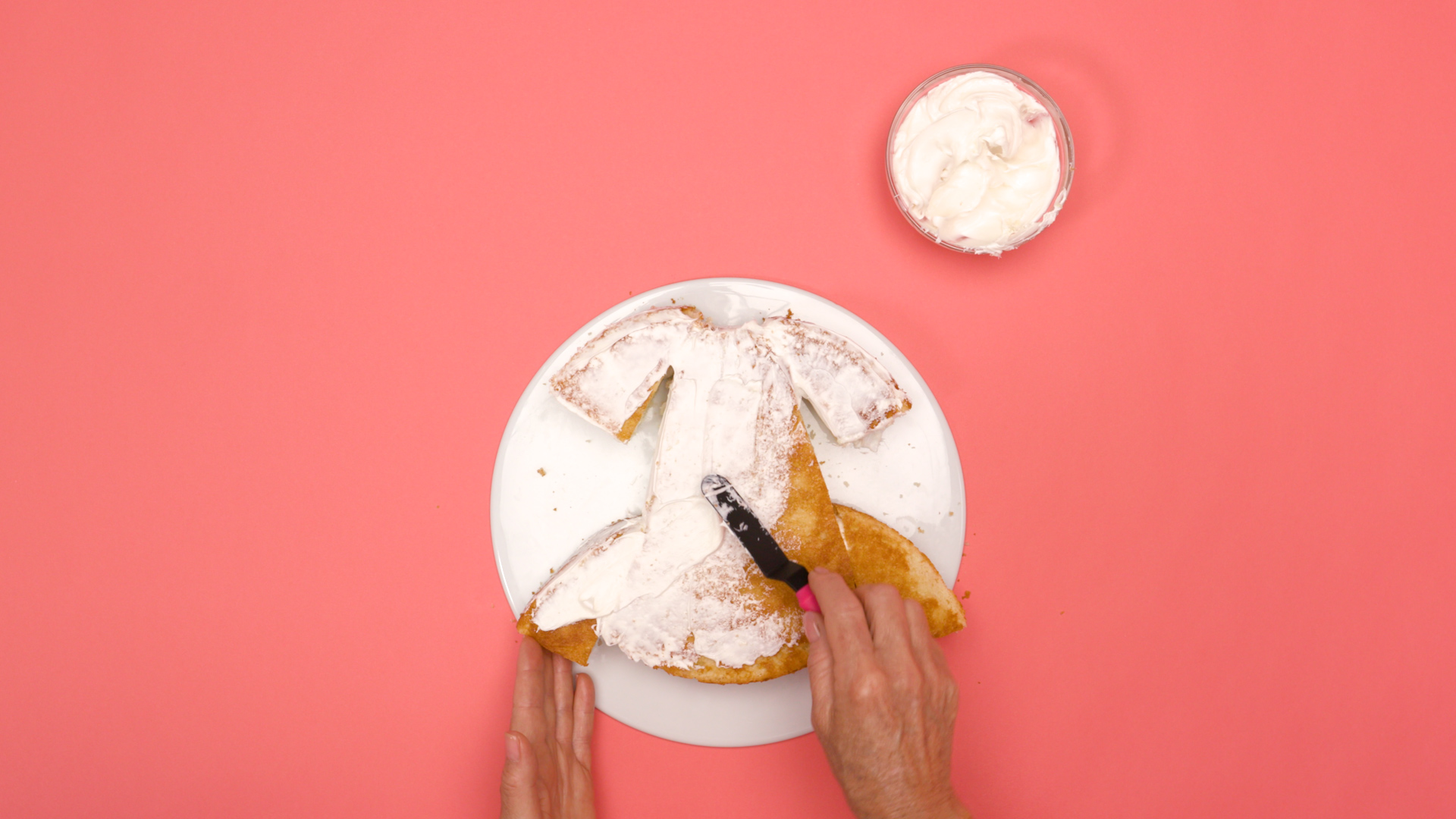 Then cover the entire cake with a crumb coat.
2. Color Your Icing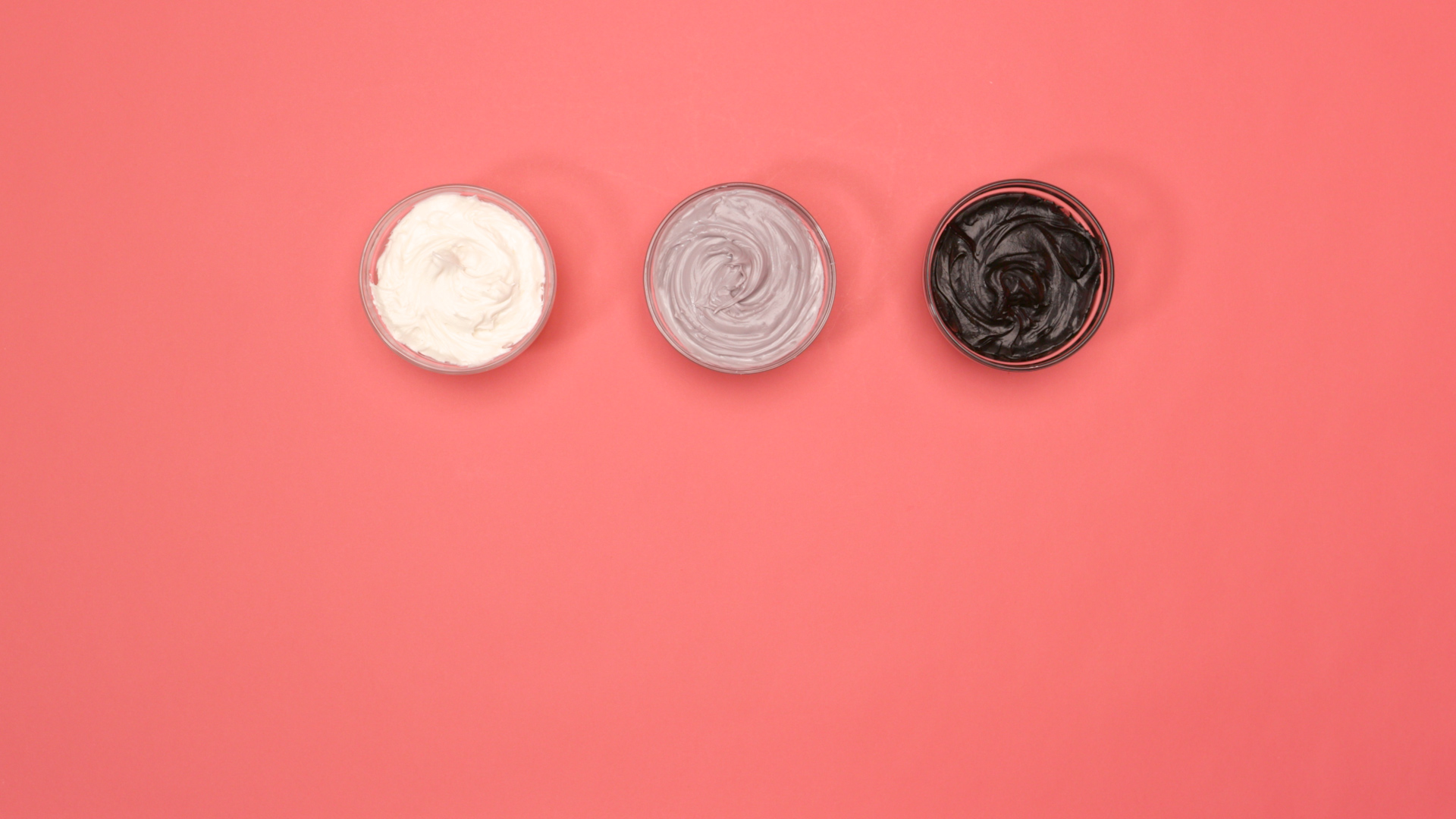 Fill three bowls with icing — two vanilla, one chocolate. Leave one bowl of vanilla icing pure white. In the other, add a single drop of black food coloring and mix until the color is a soft gray. Add a generous amount of black food coloring to the chocolate and mix until the frosting is black throughout. Spoon each color into piping bags.
3. Start Piping!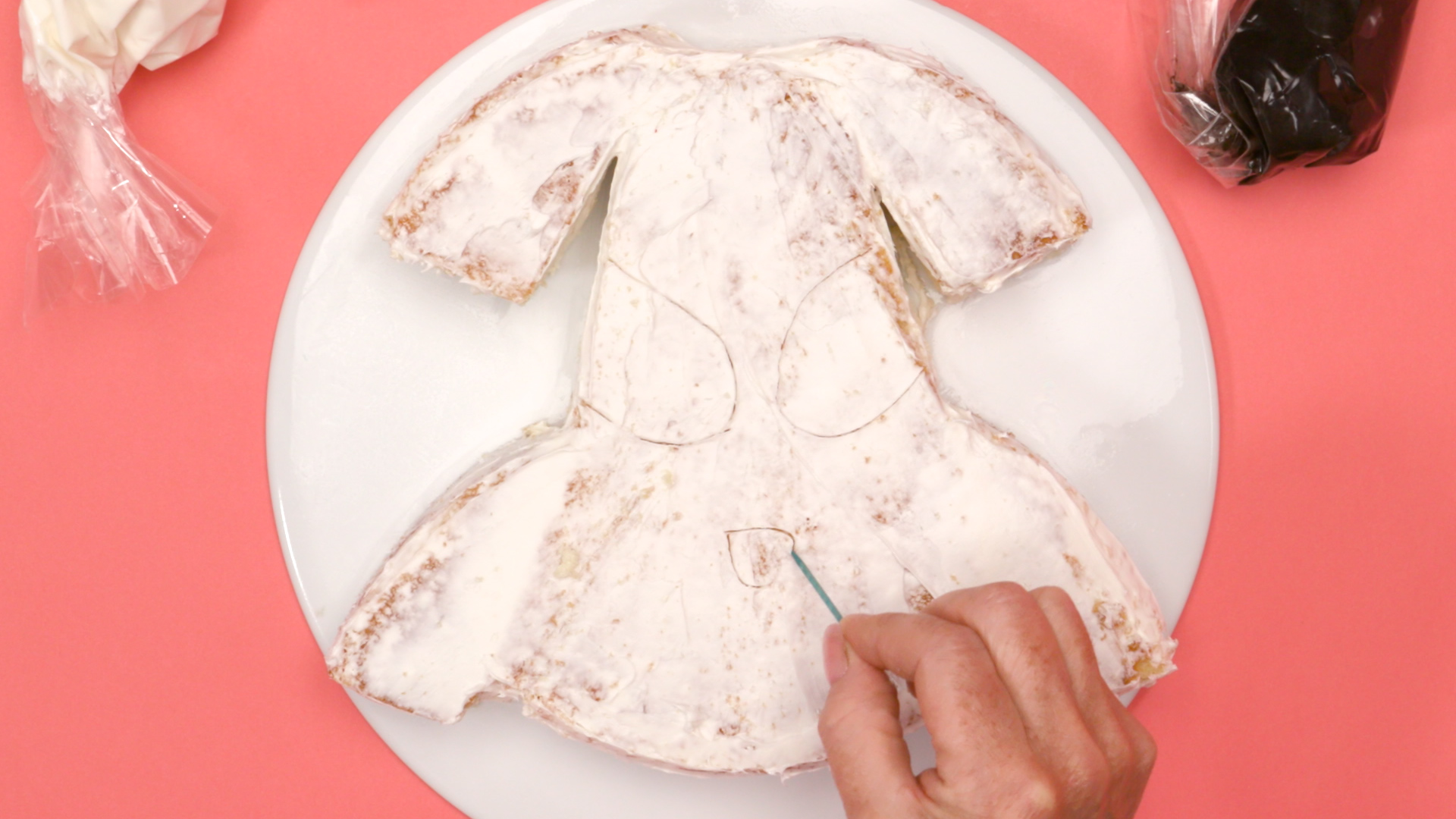 Using a toothpick or another small tool, mark out where the eyes and nose of your dog will go.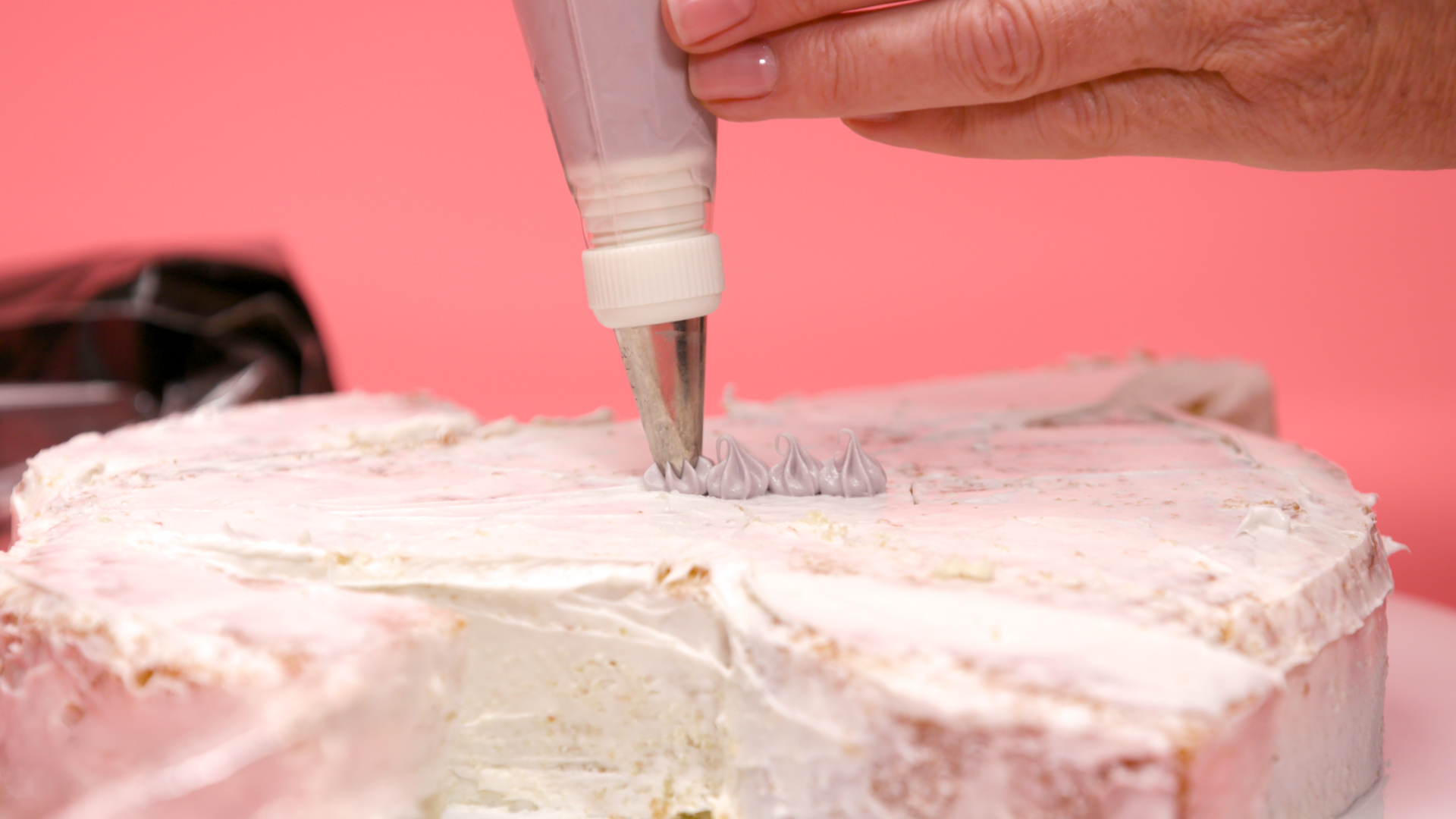 Fasten a closed star tip onto your piping bag with the gray frosting. Start piping above the dog's nose and around the eyes. Fill in the entire top half of the head with individual pipes.
4. Black Out the Eyes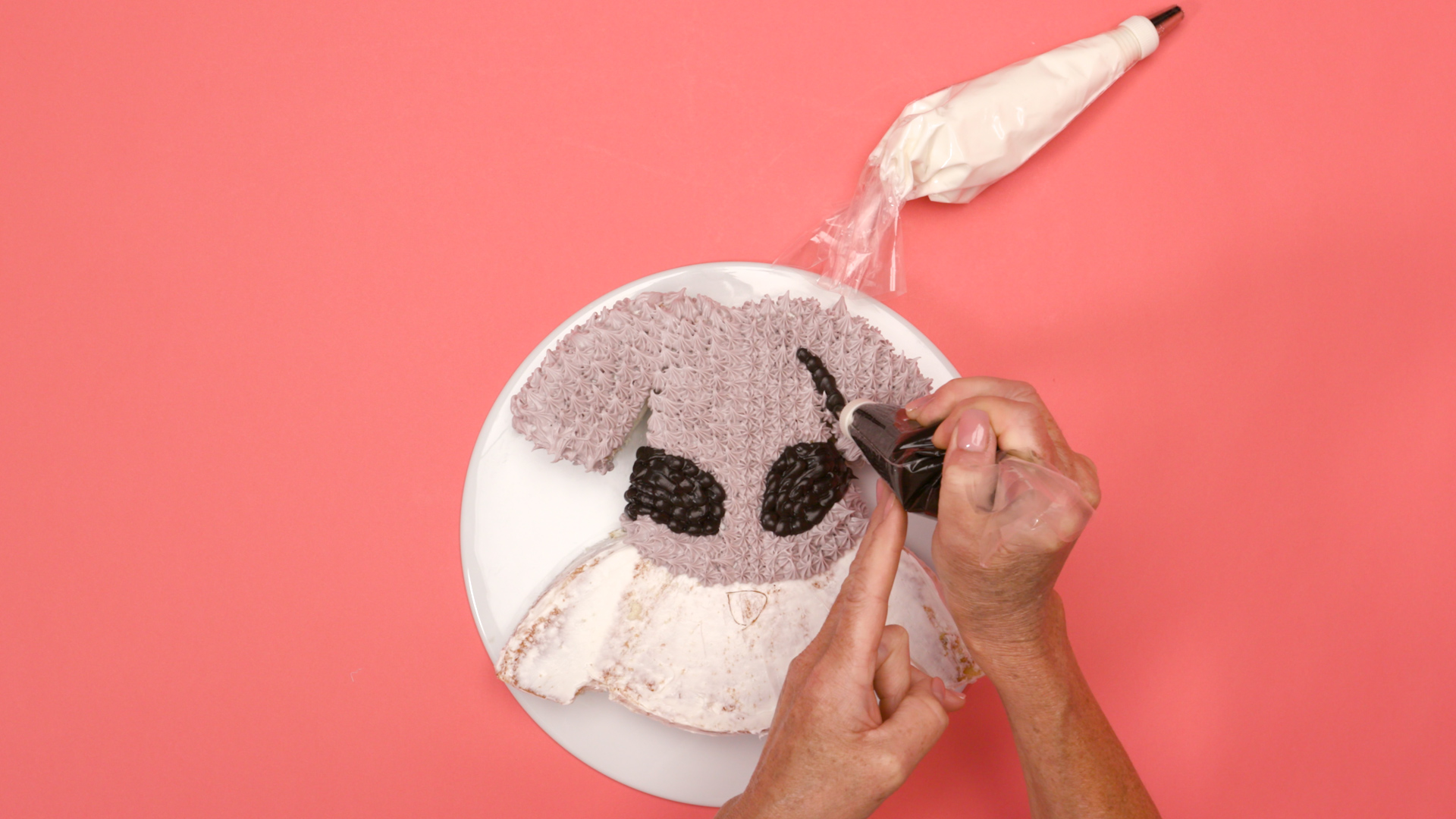 Using a small round piping tip, fill in the areas around the dog's eyes with black frosting. When you finish with the eyes, use the same piping tip to define the line where the ears meet the head.
5. Give Him Some Scruff
Now it's time to start creating your dog's scruffy whiskers! Place a multi-opening piping tip on your bag of white frosting and begin piping out the chin. For added detail, use this method to create ear fuzz, too.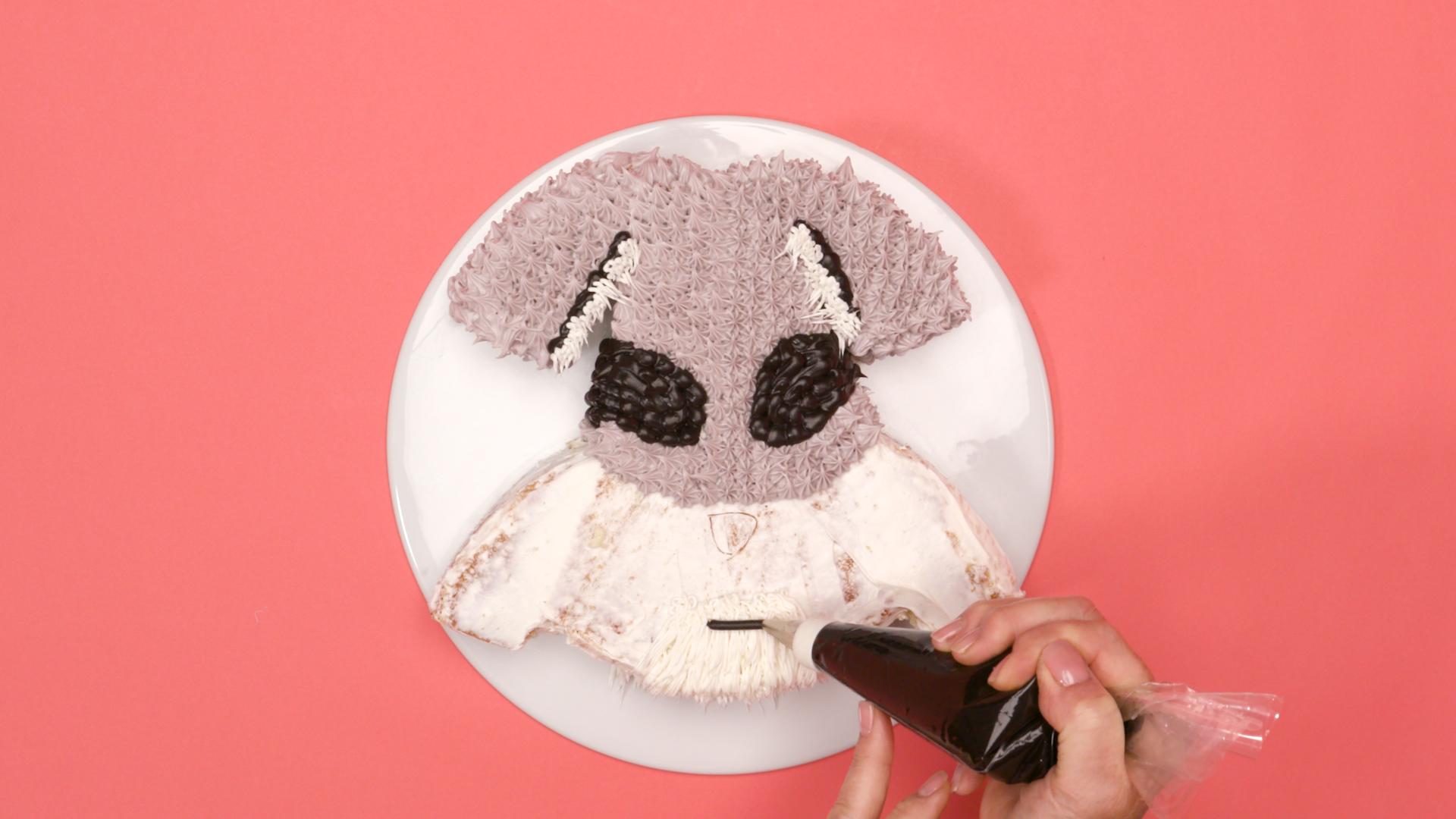 Once the chin detail is done, don't forget to give Fido a mouth – simply use the small round piping tip to make a line in black frosting.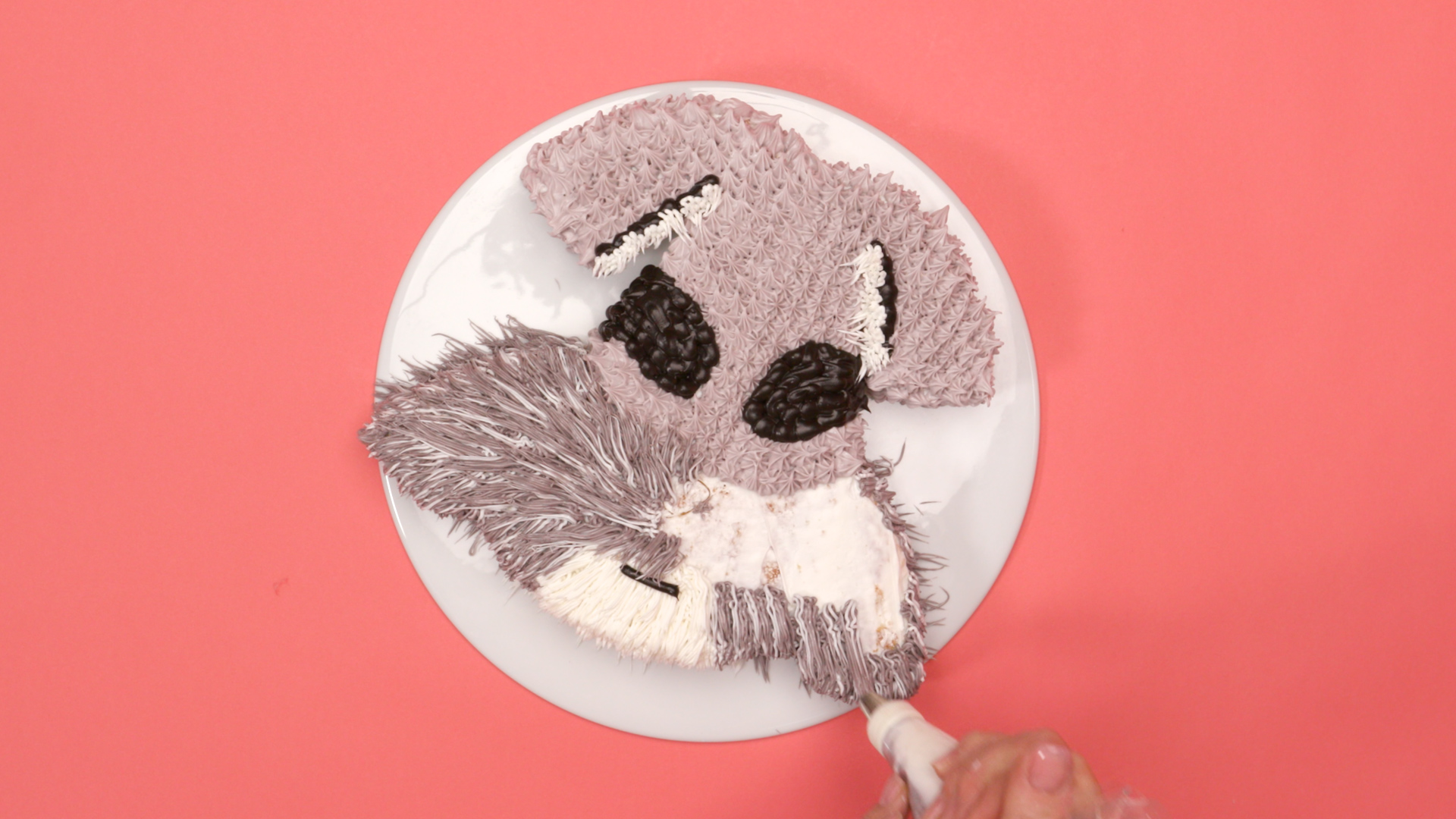 Next, we have to frost the rest of his face. Fill a piping bag with white and gray frosting. Using the same multi-opening tip, fill out the rest of the dog's lower face. The two colors will intertwine to make him look SO realistic.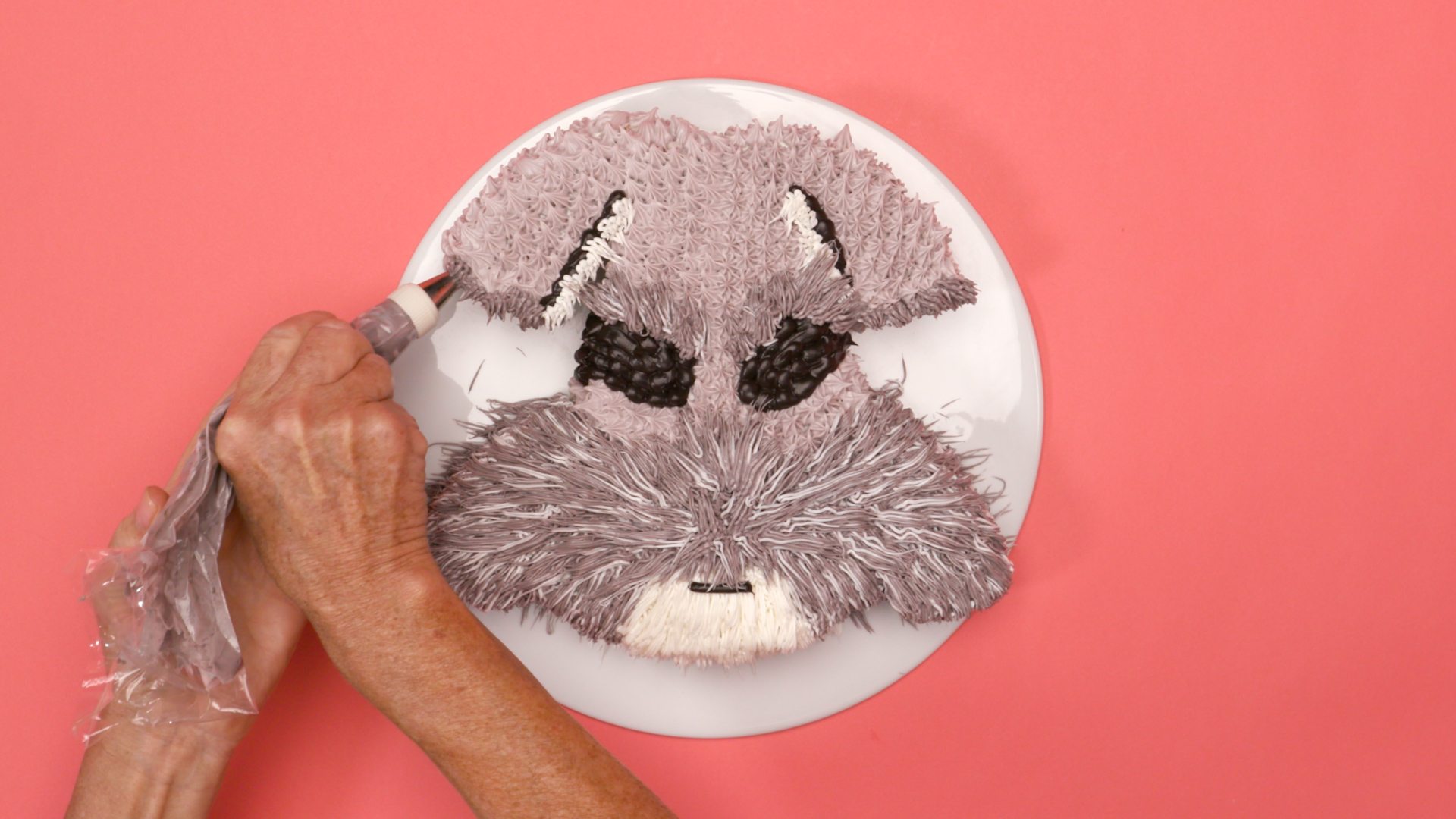 While you're at it, give him some bushy eyebrows and add some fluff to the tips of his ears. You should have a ton of really cool textures working together to form your dog!
6. Mold the Caramel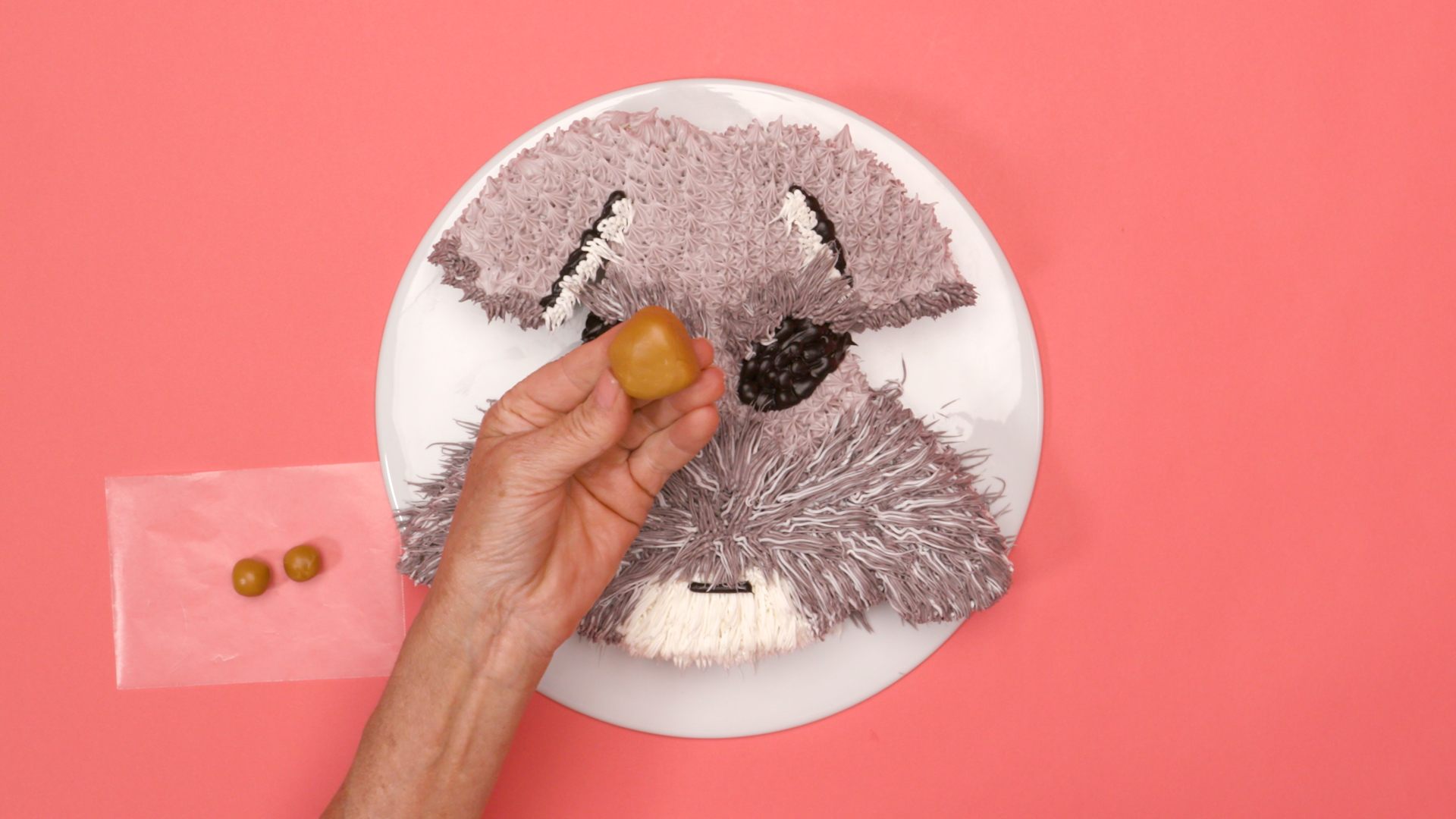 Take a square of soft caramel and cut it in half. Roll the caramel with your palms to form two small spheres. These are your dog's eyes. Next create a bigger ball (the nose!) by rolling multiple squares of soft caramel together.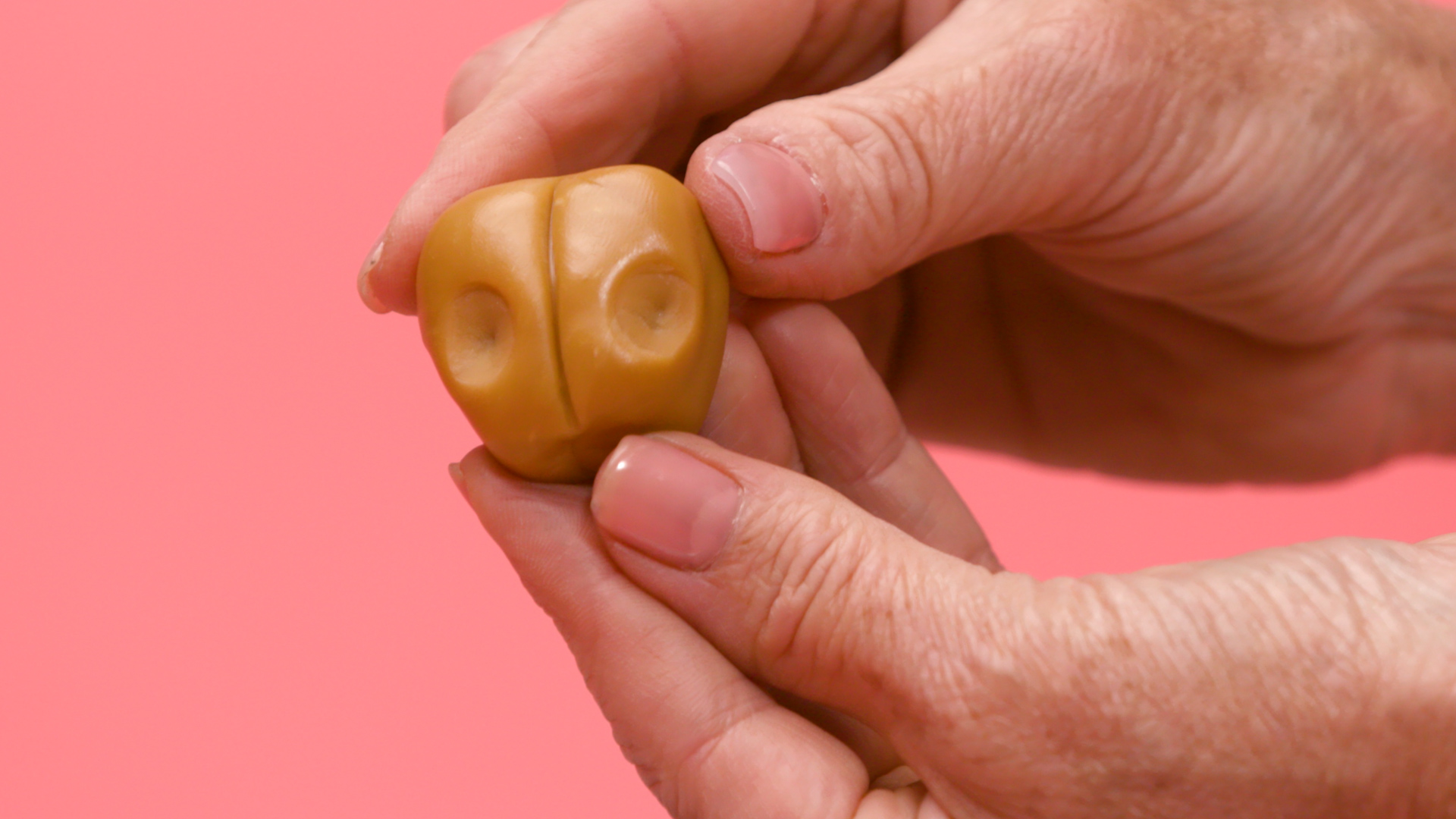 Use a knife to make a groove down the center of the nose, then press two circles to create nostrils.
Use a knife to make a groove down the center of the nose, then press two circles to create nostrils.
7. Add the Final Details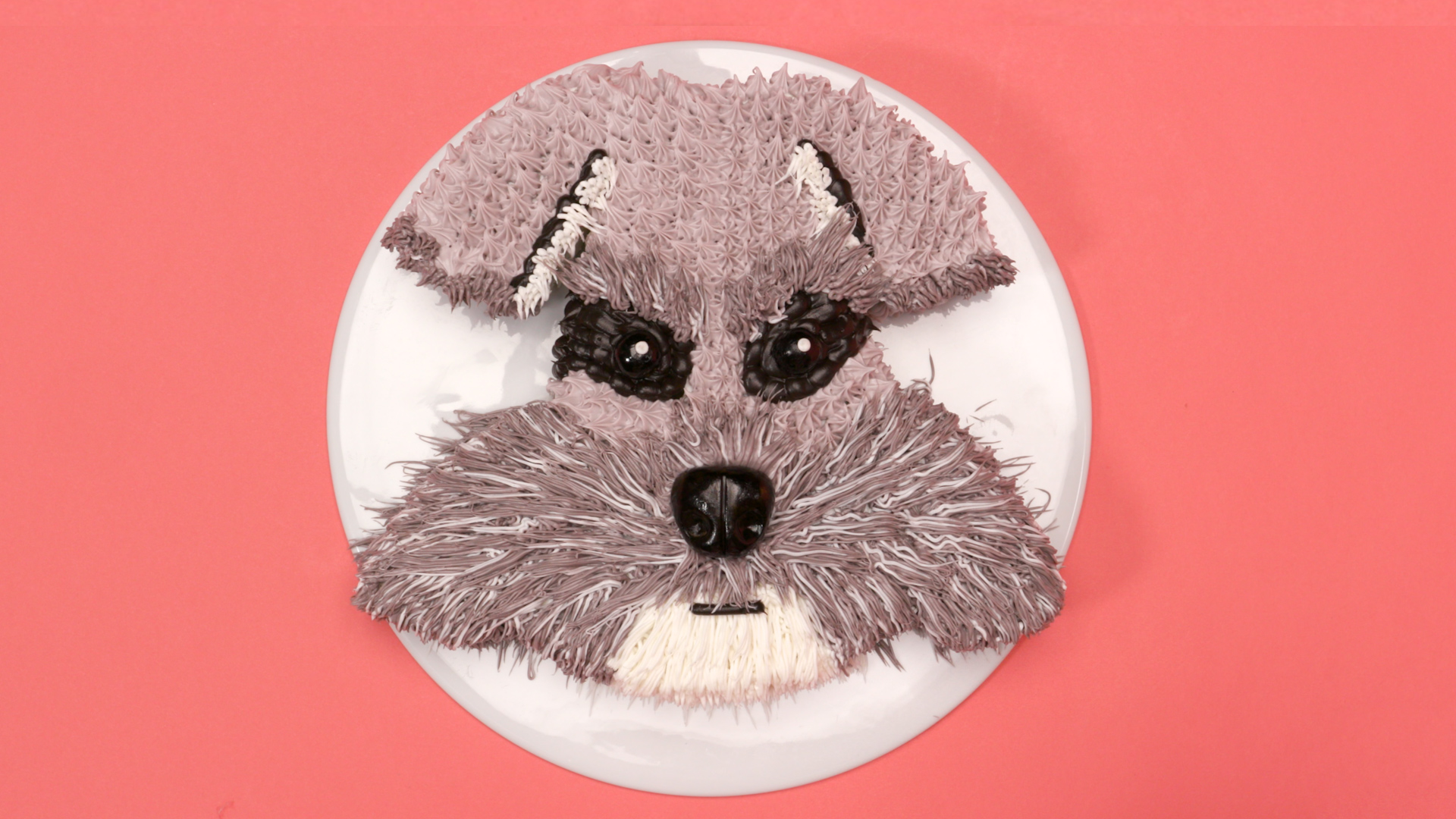 Place the dog's nose and eyes. Using a very small round piping tip, dab a bit of white on the dog's eyes to bring the cake to life. A fair warning: this cake is so cute, you might not want to eat it!