Summer can be sweltering, sure, but it's also when offices blast the air conditioning, which isn't always pleasant when you're wearing sleeveless tops. When the cold air arrives unexpectedly, you'll need a knitting pattern for short-sleeved cardigans.
These short-sleeved cardigans are light and quick.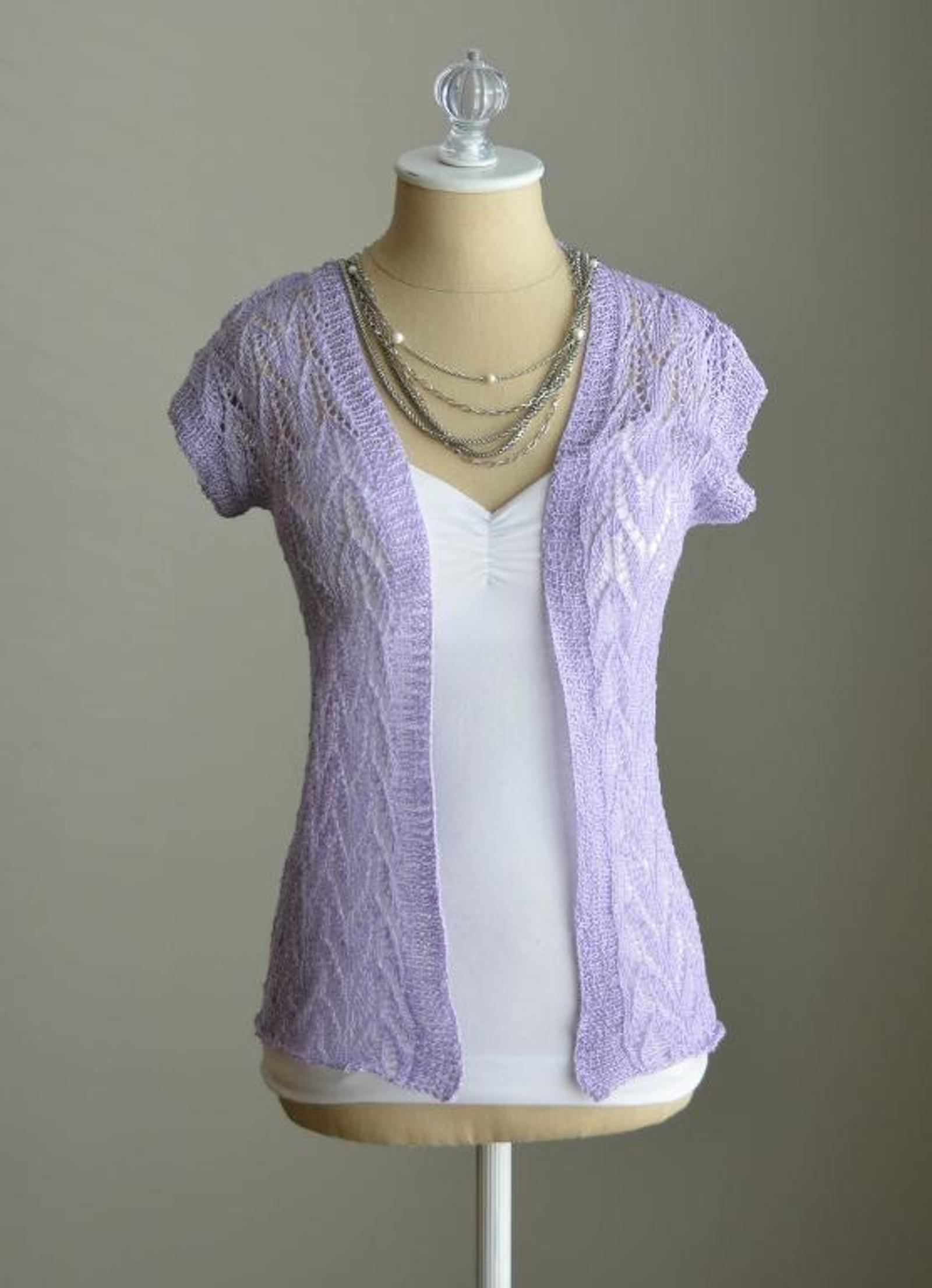 Photo via Universal Yarn
1. Leaf Lace Cardigan
Grab your favorite lace-weight cotton to stitch up this pretty piece. It's light-weight, and the open stitches will still show off whatever pretty top you're wearing underneath.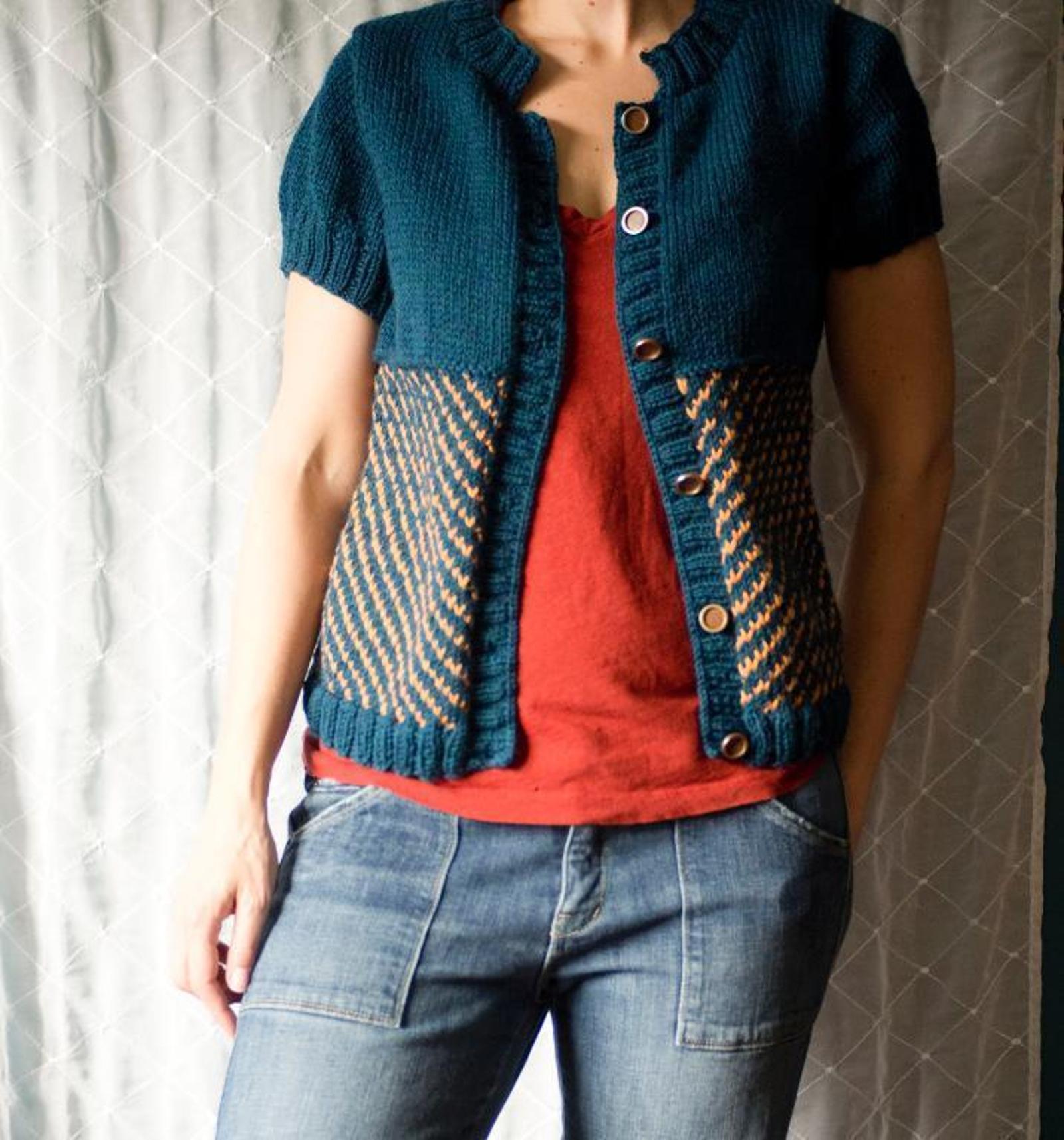 Photo via Kraftling
2. Vintage Cotton Cardigan
This cardigan uses stranded colorwork, so the bottom panels of the sweater are a bit warmer than your usual cardigan. Save this one for nights when the temperature is going to dip quite a bit, or for air-conditioned offices.
Get the Pattern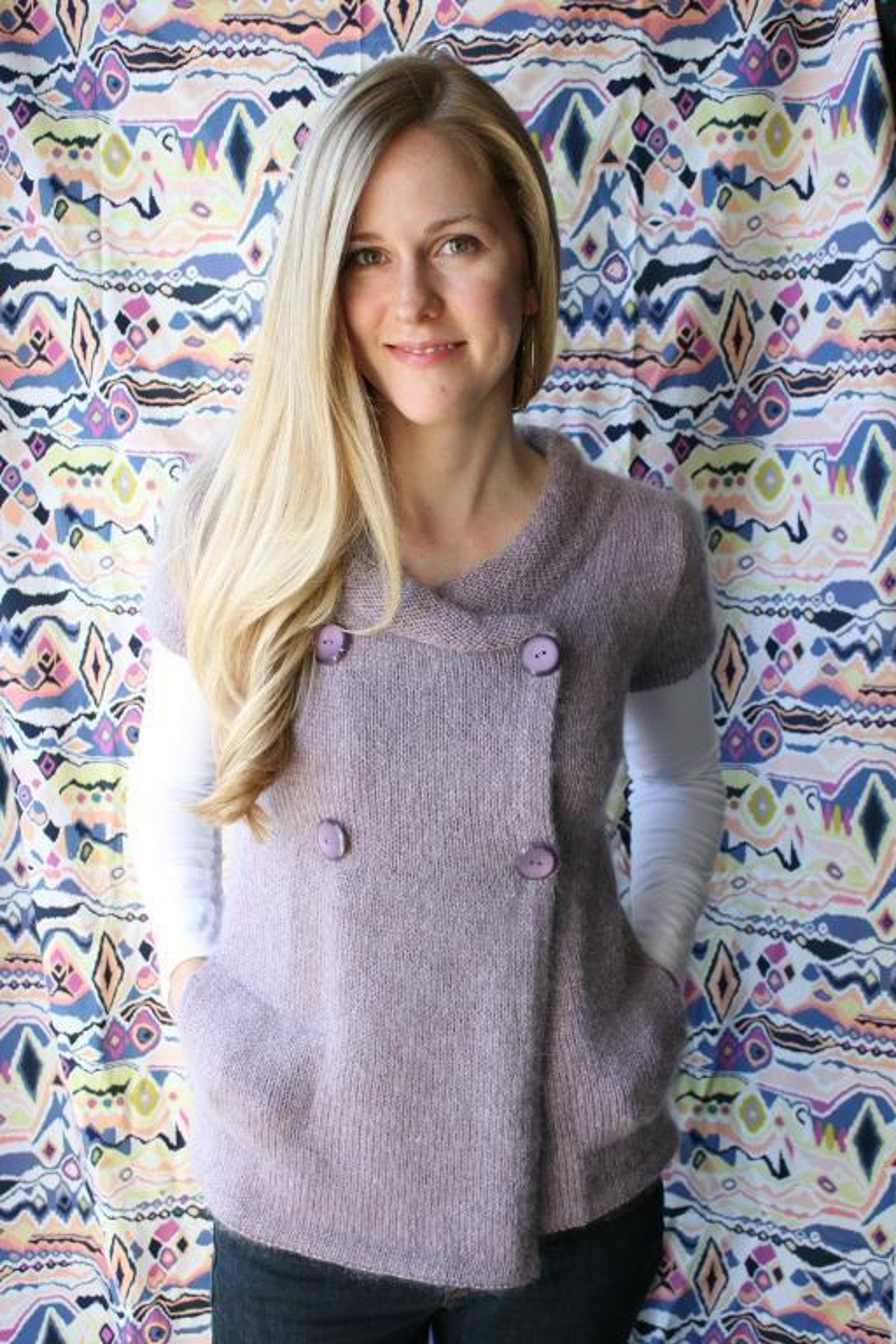 Photo via The Yarniad
3. Koukla Cardigan
This soft, double-breasted cardigan works with dresses or with casual tops and jeans. You might even be able to transition right into fall and winter with this cardi if you pair it with long sleeves. I love that this one has pockets, too!
Photo via neoknits
4. Somerset Cardigan
Looking for something to pop on over your work wear? This cardigan is designed with a vintage style that's perfect for both professional and casual outfits. The leather buttons are an especially nice touch.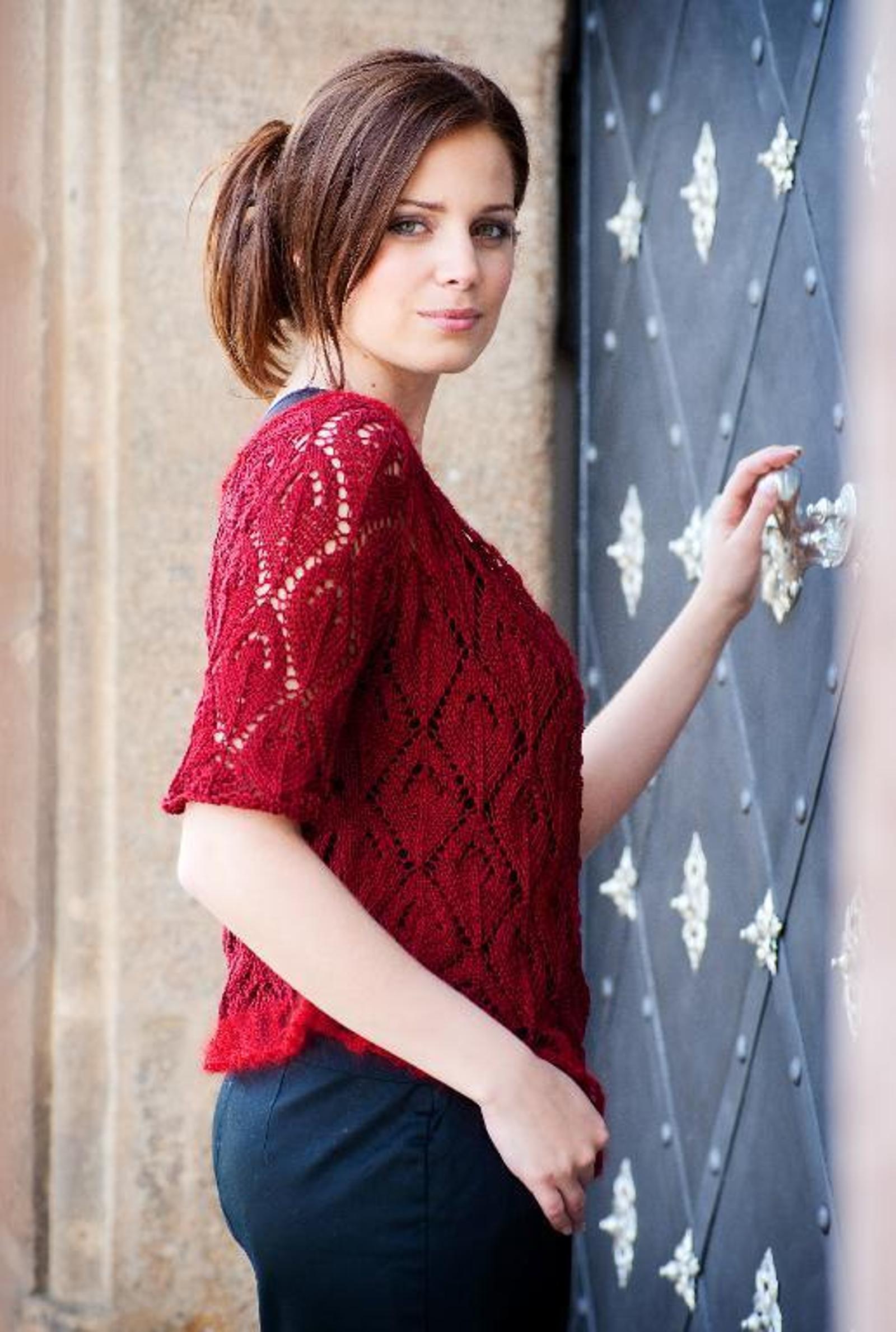 Photo via Artyarns Store
5. Top-Down Lace Cardigan
This gorgeous lace cardigan has open lace stitches that give you an extra layer without too much warmth. The pattern comes with instructions for four different sizes.
Get the Pattern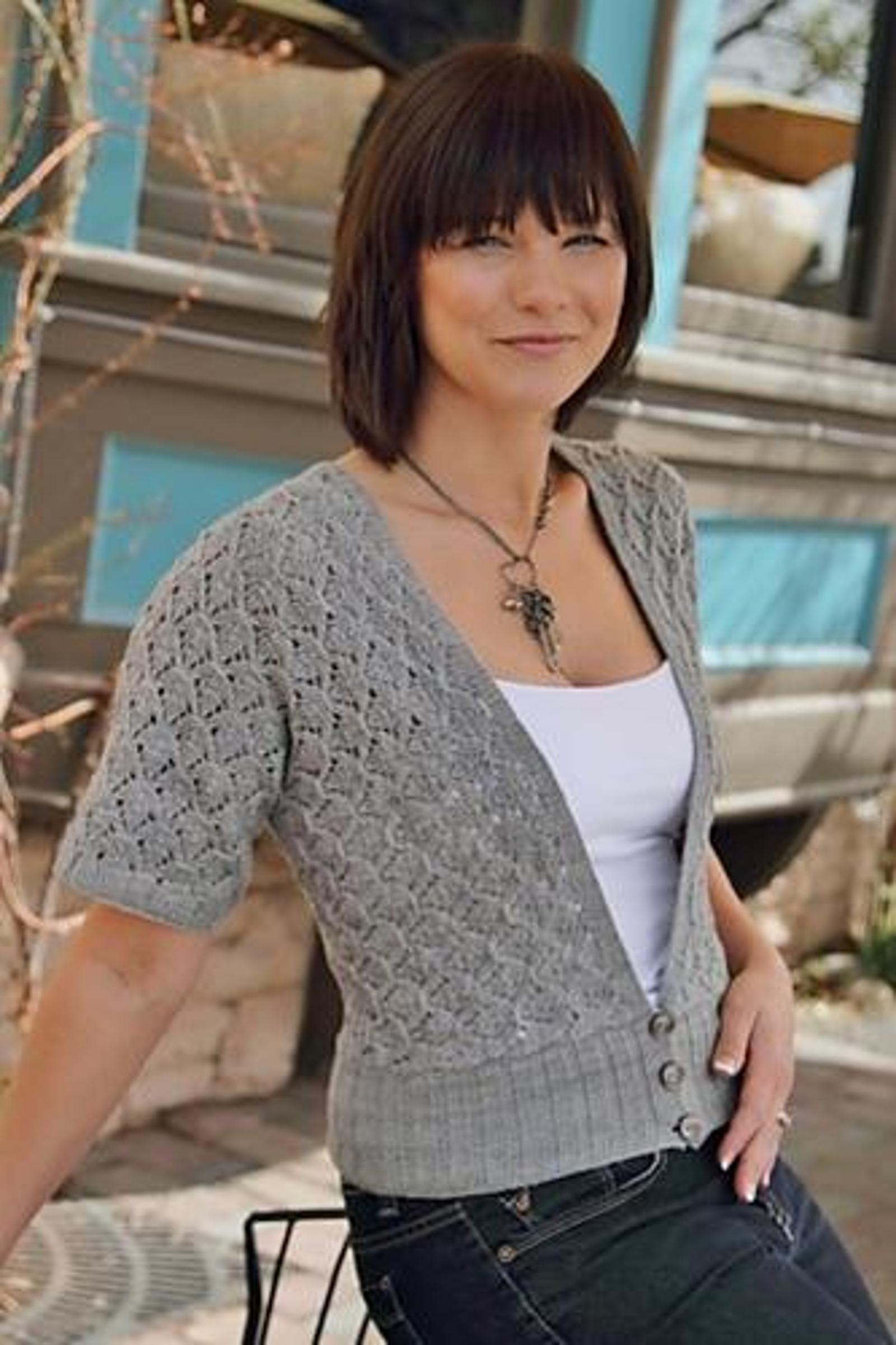 Photo via Bijou Basin Ranch Pattern Store
6. Shawl Cardigan
Brush up on your chart-reading skills before you begin this project. The cardigan is reversible, so you can button it in the front or in the back depending on the occasion.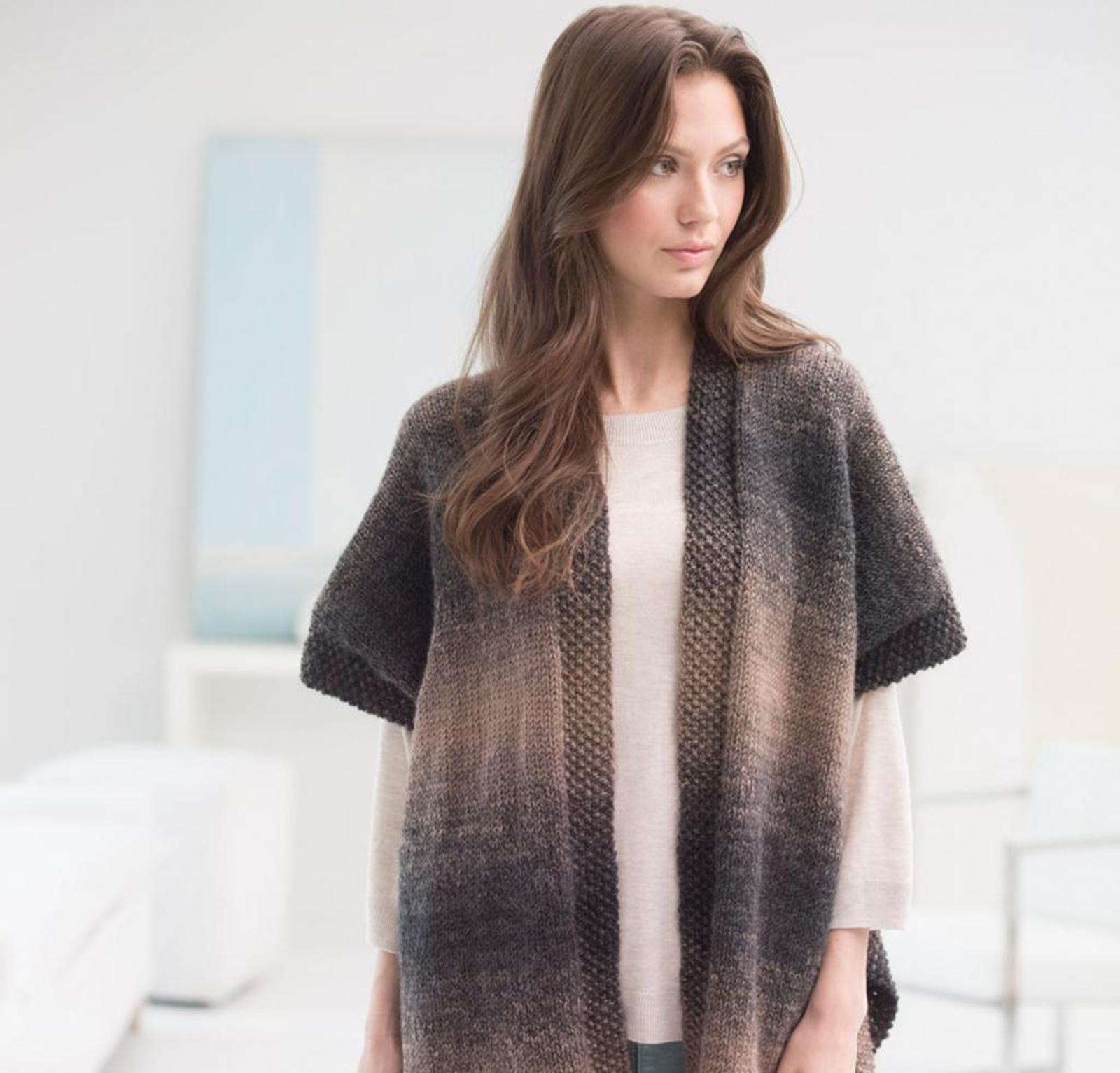 7. Free Spirit Topper Cardigan
Don't pack this cardigan away for the winter! It's so soft and comfortable that you'll probably want to wear it year round, whether you're layering it on top of a tank top, strappy sundress or over a long-sleeved tee.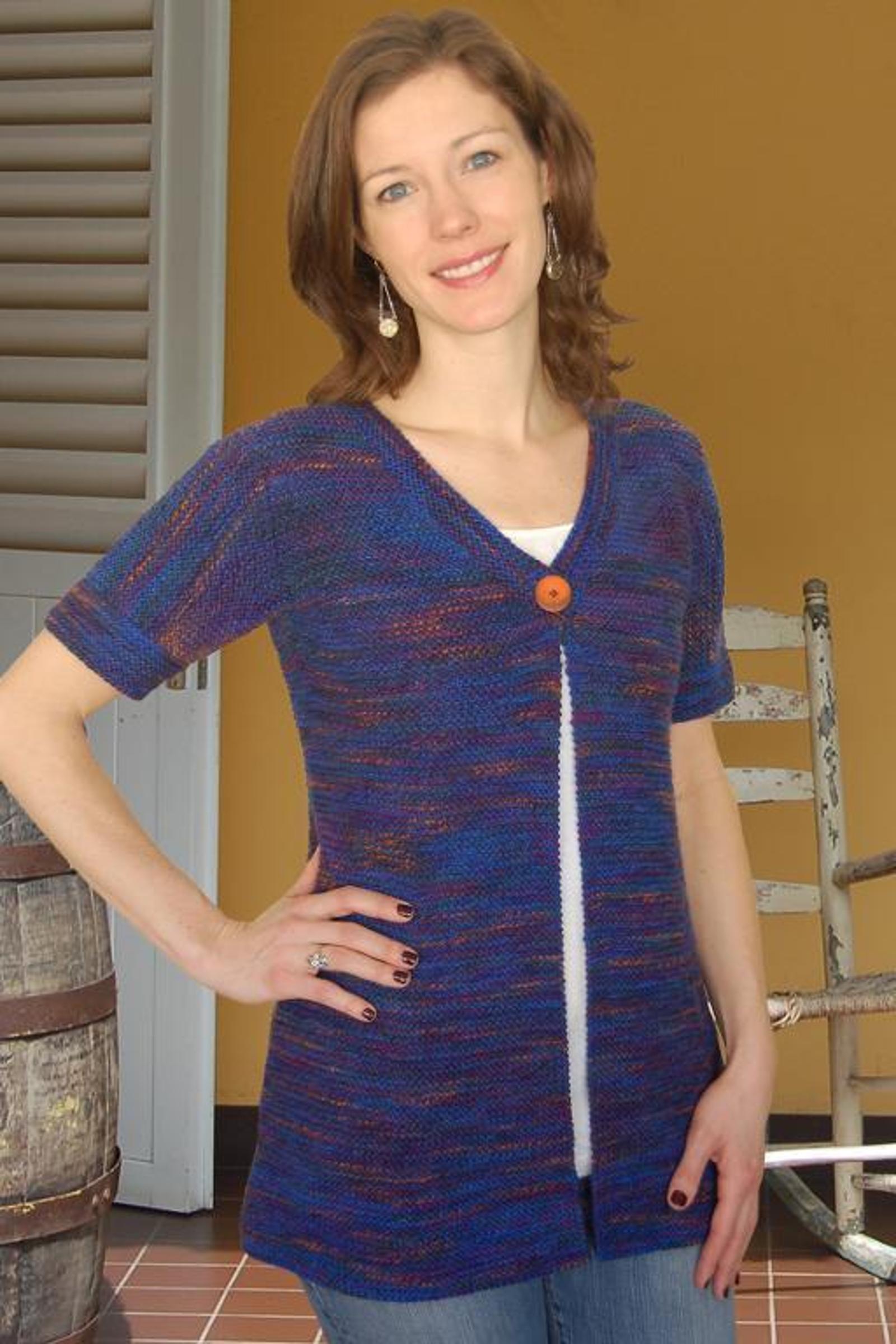 Photo via Dovetail Designs
8. Starry Night Cardigan
Easy does it when it comes to the garter stitch that makes up this simple cardigan. Let the yarn do the talking as you breeze through this one. It's a great project for a first-time sweater knitter.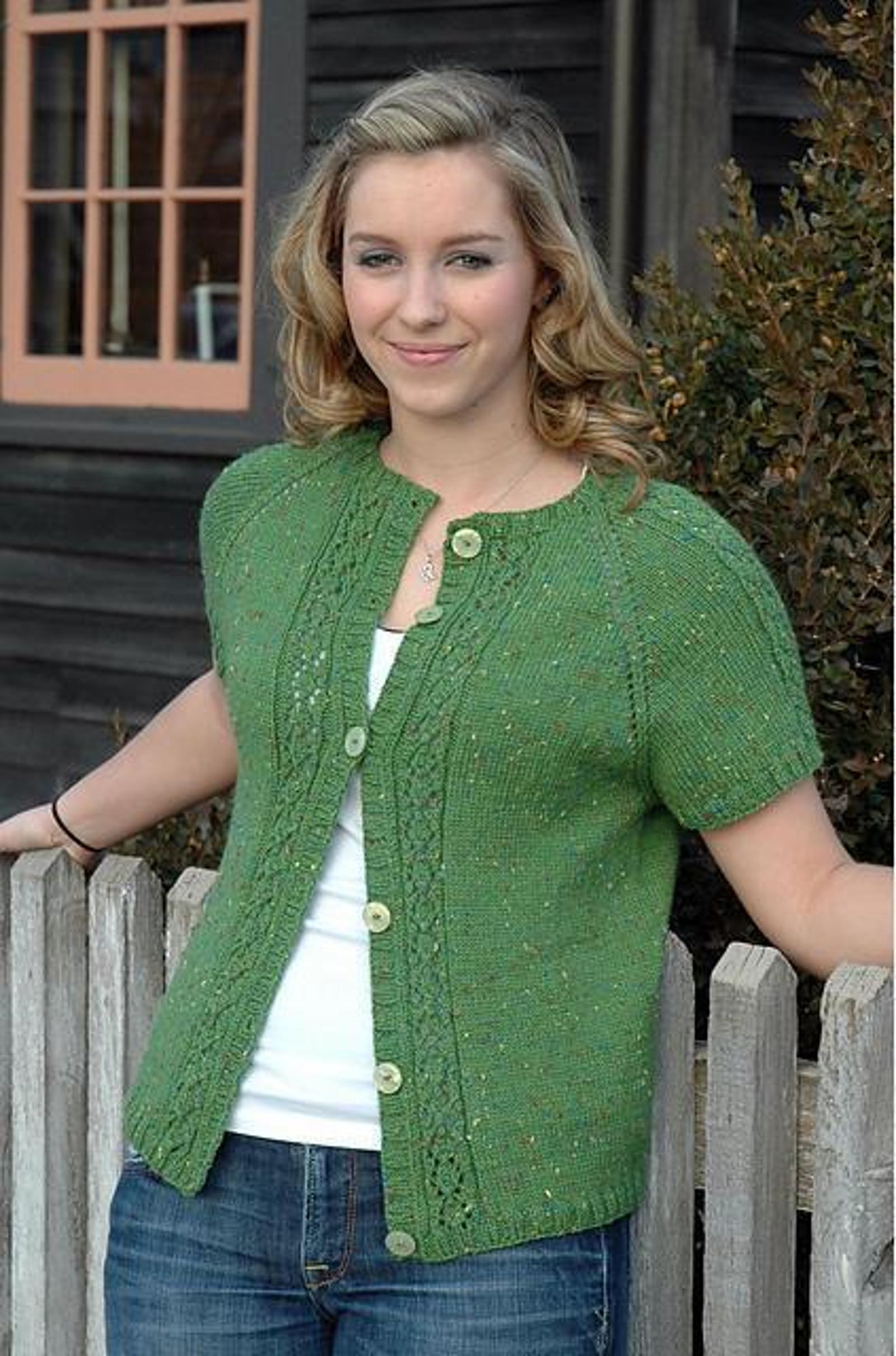 Photo via Cheryl Beckerich Knits
9. Shamrock Cardigan
Don't worry, you don't have to be Irish to knit this cardigan. The pattern uses a sport-weight yarn so it's nice and light for mild weather. The sleeves are raglan-style, and the lace panels give the sweater just enough personality without making it too complicated.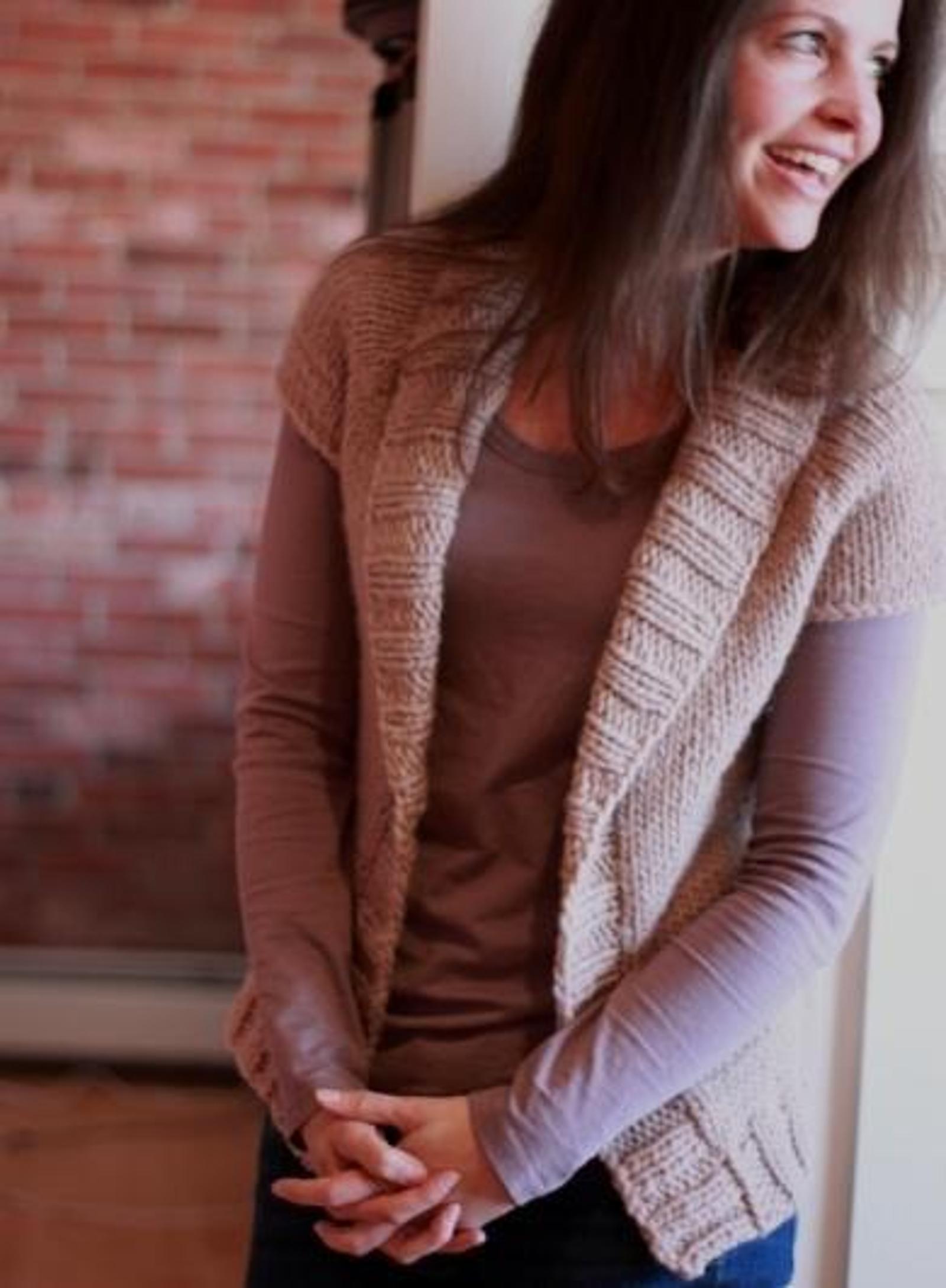 Photo via Elizabeth Smith
10. Abbi Shawl Collar Cardigan
Think cozy, even in summer! This cardigan is seamless with a top-down raglan construction, so you can wrap up in it without being bothered by any bulky seams. The pattern does use short rows, so be sure you're familiar with that technique before you cast on.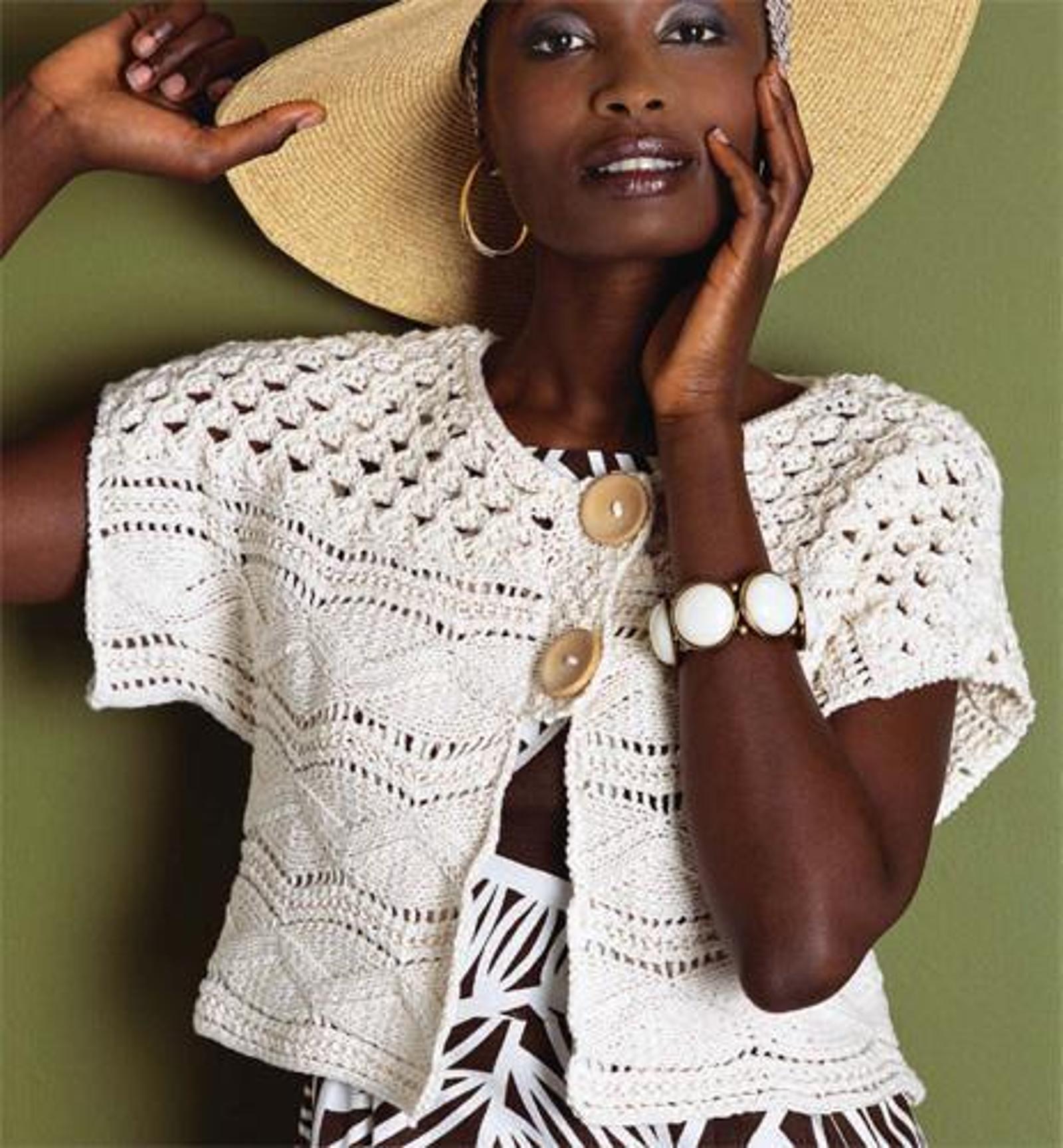 Photo via Vogue Knitting's Pattern Store
11. Sideways Cardigan
This loose-fitting cropped cardigan is ideal for an extra layer during spring and summer. The cardi is stitched with cotton, too, so you get that extra layer without too much clingy warmth.
What kind of garments or accessories do you knit as an extra layer during warm months?