When you think about molasses, you probably think about spice cakes, gingerbread and holiday cookies. The bittersweet syrup can be used all year round, however, and the shoofly pie is the perfect way to enjoy it. This streusel-topped pie makes molasses the star, with delicious results.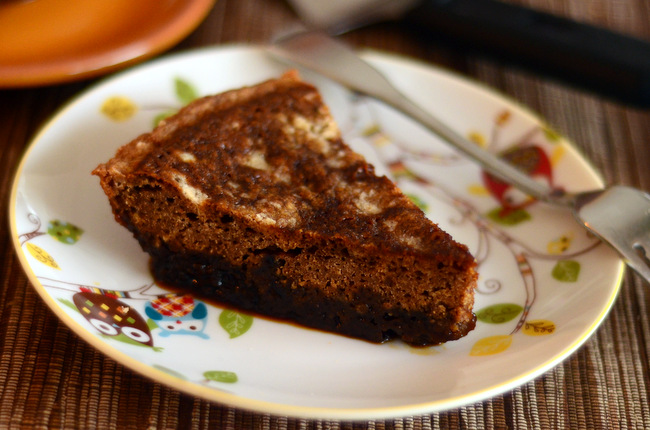 What is shoofly pie?
Shoofly pie is a specialty of the Pennsylvania Dutch, though it can be found all over the country. It's filled with a streusel mixture and a molasses mixture.
The unusual name is often attributed to the fact that pie-lovers had to "shoo flies" away from the sweet dessert when serving it. Once you taste the pie, it is easy to see why! The pie, primarily sweetened with molasses, definitely delivers plenty of sticky sweetness. It also has the bittersweet flavor that molasses is known for, which keeps this dessert from seeming too sugary.
About the shoofly pie filling
The molasses mixture in the filling  is not much more than molasses, hot water and egg. It's a strange combination compared to many other pie fillings, but somehow works when combined with the brown sugar streusel mixture
The streusel is sprinkled both in the base of the pie crust and on top of the molasses filling. When the pie bakes, the molasses mixture melds with the streusel, creating a pie that has a gradient from cake-like streusel at the top to sticky pudding at the base.
It's unusual and very tasty, especially if you are a fan of molasses in the first place. It is somewhat reminiscent of a sticky toffee pudding, though with a firmer top and a much more pronounced bittersweet flavor. 
A bit about molasses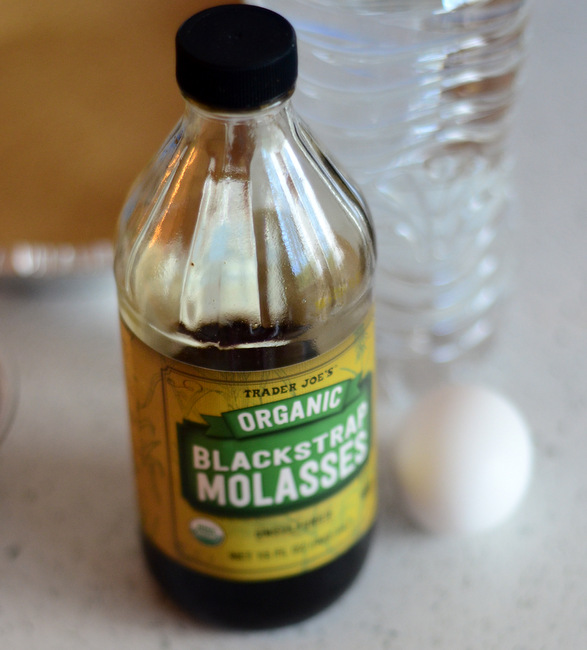 I recommend sticking with traditional molasses  (sometimes labeled "mild" or "light" molasses) in this recipe because it has a better balance between sweet and bitter than darker molasses does. Though the molasses I used is labeled "blackstrap molasses," (Trader Joe's brand) it actually is relatively mild and is still a good option here.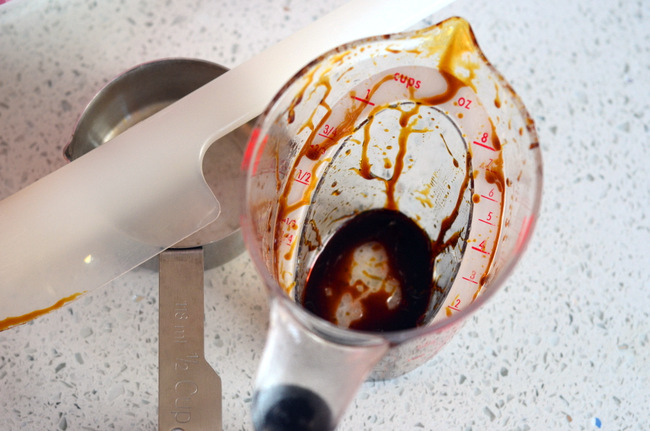 Since molasses is so sticky, it can be tricky to measure it. Try giving your measuring cup a quick spray of cooking oil to help the molasses slide out of the cup and into your bowl with minimal fuss!
The shoofly pie crust
You can use a pastry crust or a graham cracker crust to make this pie. Pastry offers a little more contrast between the pie filling and the crust, but a graham cracker crust is quick and easy. Both will work, so use what you like. If you are using a pastry crust, it should be blind baked  before being filled.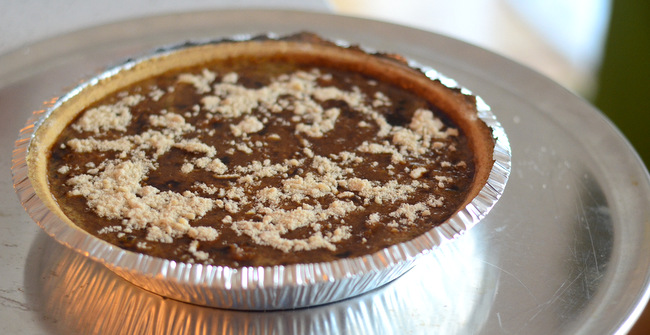 The pie can be served at room temperature or chilled before serving. The molasses filling should be set when it comes out of the oven; it can become a bit syrupy if the pie is underbaked. Fortunately, chilling the pie will thicken it up, so keep that in mind as a troubleshooting technique if the first slice of your pie doesn't come out as firmly as you had hoped. Serve the pie with a generous dollop of whipped cream or a scoop of ice cream. 
Shoofly Pie
Makes 1 pie; 8-10 servings
Ingredients:
9″ pie crust
1 cup all-purpose flour
¾ cup light brown sugar
½ teaspoon ground cinnamon
¼ teaspoon salt

¼

cup butter, room temperature
1 cup molasses
¾ cup water, hot (but not boiling)
1 large egg
1 teaspoon baking soda
Step 1:
Preheat oven to 350 F.
In a medium bowl, stir together flour, brown sugar, cinnamon and salt. Add butter and cut in with a pastry cutter or stir in with a fork until mixture is uniform and has a very fine, sandy consistency. Set aside.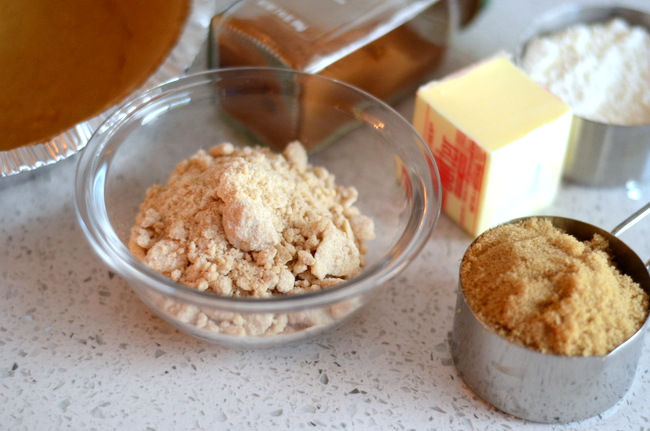 Step 2:
In a medium bowl, combine molasses and hot water. Whisk together and allow to cool for 4-5 minutes, until mixture is near room temperature. Whisk in egg and baking soda.
Step 3:
Sprinkle 2-3 tablespoons of the brown sugar mixture over the bottom of your pie crust.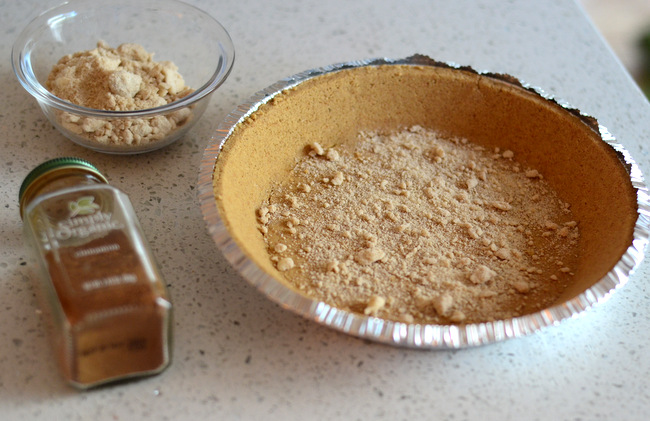 Pour molasses mixture into the crust. Sprinkle the rest of the flour mixture evenly over the top of the pie, making sure that it reaches the edges of the pie plate.
Step 4:
Bake for 35-40 minutes, or until the pie is completely set. Allow pie to cool completely before slicing.