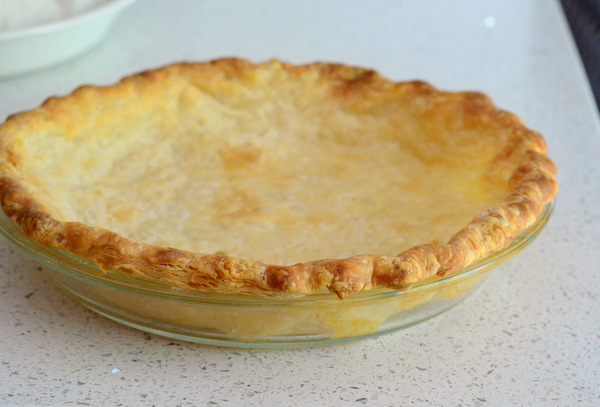 Soggy crust is the bane of every baker's pie prep. Though often attributed to moist pie filling, most of the time soggy crusts are due to underbaking. This is especially true when it comes to single-crust pies, which don't spend as much time in the oven as double-crust pies typically do. But you can avoid the disappointment with one simple trick: blind baking.
Blind baking is when you bake a pie crust before adding the filling. The crusts can be par-baked (partially baked) or completely baked, depending on the filling you use. A pumpkin pie recipe, for instance, might call for a par-baked crust before filling it, while a chocolate cream pie might call for a completely baked crust. Try it out and say goodbye to all your soggy woes.
How to Blind Bake a Pie Crust
1. Mix the Dough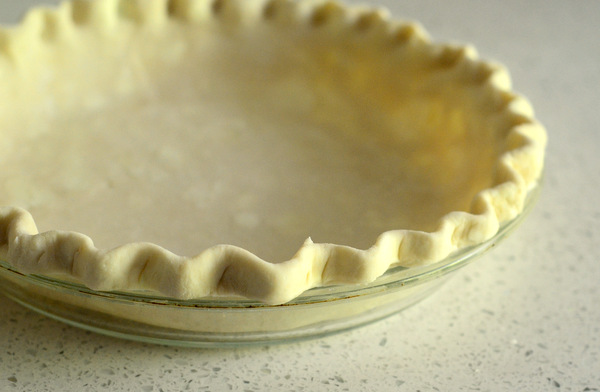 Follow the recipe of your choice. (Traditional pie crust dough and crumb crusts both work great for blind baking.) Press it into a 9″ pie pan and decorate the edges as desired.
2. Prep With Parchment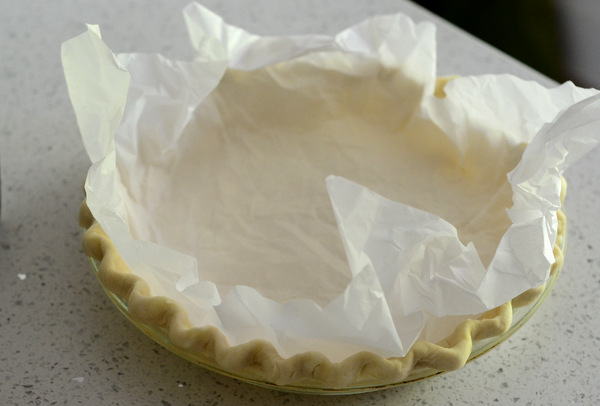 Take a piece of parchment paper large enough to cover the entire crust and crinkle it into a ball. Unfold and place the paper inside your crust. (Crinkling it beforehand helps it fit neatly inside once unfolded.)
Good to Know: Parchment paper is nonstick, so it won't damage the crust when removed post-bake.
3. Add Weight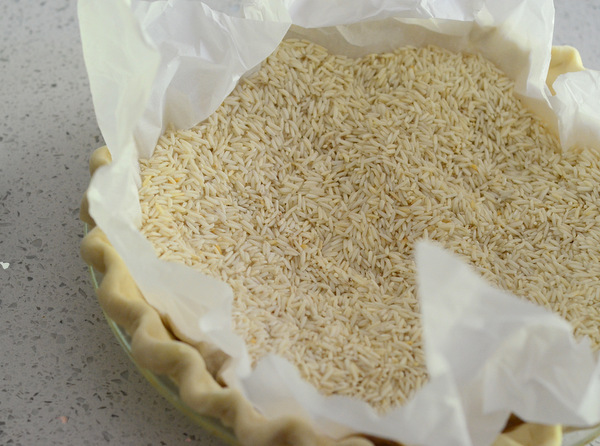 Fill the parchment-lined crust with metal or ceramic pie weights. If you don't have pie weights, you can fill the parchment paper with rice or dried beans instead.
4. Bake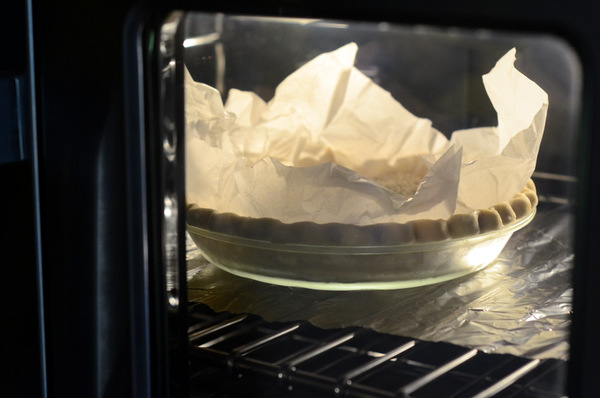 In an oven heated to 400 F, bake the weight-filled crust for 15-20 minutes, until golden brown around the edges. At this point, the crust is partially baked and you can remove the parchment and weights.
If your recipe calls for a par-baked crust, stop the baking now. Allow the crust to cool to room temperature before continuing with your pie recipe.
If your recipe calls for a completely baked crust, turn the oven down to 375 F and continue baking for 15-20 minutes, or until the crust is golden brown and completely cooked. Allow it to cool to room temperature before filling.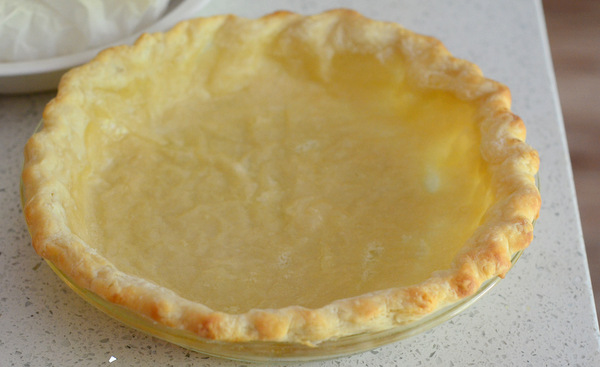 Now all you need to do is add your filling! Some pie recipes may call for specific pre-baking instructions, so be sure to read them carefully before you get to work. Like pie dough, par-baked and completely baked pie crusts can be frozen until you're ready for the filling, so it's easy to bake ahead.