Bias tape is well known to quilters for finishing the edges of quilts, but bias tape is also a staple in garment sewing as well. Bias tape can either be store-bought or made at home and comes it in a wide variety of solid colors and prints. You can custom make bias tape in nearly any thickness or fiber content. It's been said that bias tape is the duct tape of the sewing world – you can use it for nearly everything!
Here are 5 examples of where bias tape can be used in garment sewing…
1. Use it as a facing:
Bias tape is a favorable alternative to facings when finishing the neckline of an unlined blouse or dress. When it comes to sleeveless blouses and dresses, you'll most likely be using bias tape to finish the arm opening as well. You can press bias tape to the inside of a garment if you don't want it to be seen, or you can press it to the outside and use it as a contrasting design element.
Whichever way you choose to stitch down your bias tape, it will still function as an excellent alternative to linings or facings. 
2. Use it to finish seams: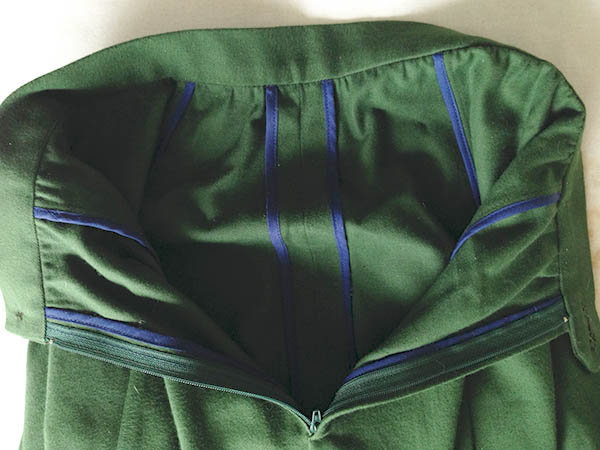 Bias tape can be used to finish the raw inside seams of garments. One particular technique, the Hong Kong seam finish, is very popular in couture sewing for unlined jackets and skirts. It gives a really clean, professional finish to the insides of your garments and is a great way to add a surprise pop of color or even a fun print. Even if you're the only one who sees it, bias bound seams just plain look nice! 
3. Use it for decoration: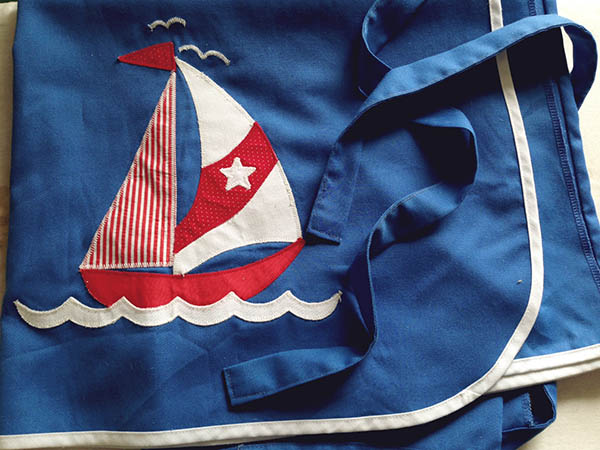 If you're looking to add a contrasting design element to a garment, try using bias tape to finish the top of a pocket or add a bold stripe to the hem of a dress. Insert a piece of cording into a strip of bias tape, and you've just made your own custom piping!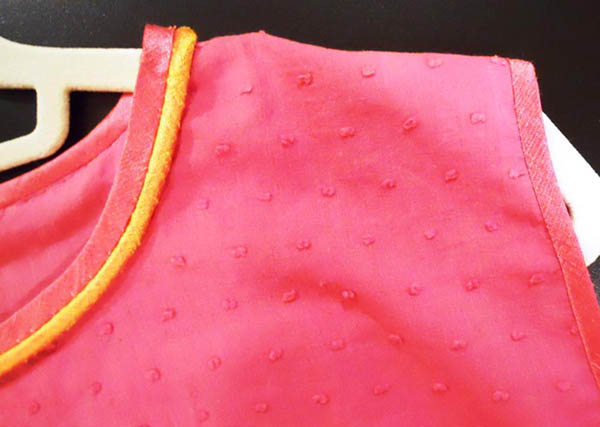 Photo via Bluprint member SueKristiansen for Sewing on the Edge: Finishing Techniques. 
4. Use it for hemming: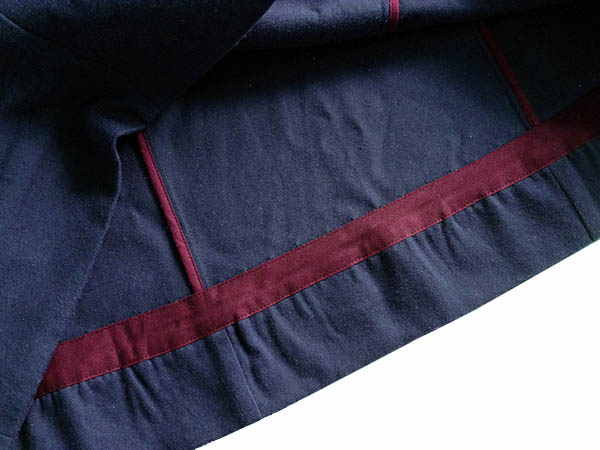 Photos via Lucky Lucille
If you've ever sewn a skirt or dress with a large sweeping hemline, you know how difficult it can be to finish off the bottom. Bias tape will make it much easier to turn up the hem and ease in the extra flare that comes with hemming a circle skirt!
5. Fold it in half and stitch it together!
Bias tape can be folded in half and stitched to itself for many different uses in garment sewing, too. You may have seen this technique on children's clothing for the straps of a sundress, as a loop tab for a button, as a zipper pull, or as drawstring ties on casual bottoms.
There are countless ways to use bias tape in garment sewing. Can you think of more examples to add to the list?