It's that time of year again. Time to assess what we accomplished in 2015, or rather didn't accomplish, and then identify those objective we wish to tackle in 2016 in the form of New Year's resolutions.
Losing weight and taking better care of ourselves seems to top most people's lists on a personal level. This year, rather than spending time on things we'd otherwise avoid, we're committed to spending more time doing the things that make us happy, like sewing!
From getting organized and learning new skills to sewing for charity, here's a checklist of 10 sewing goals to tackle this year.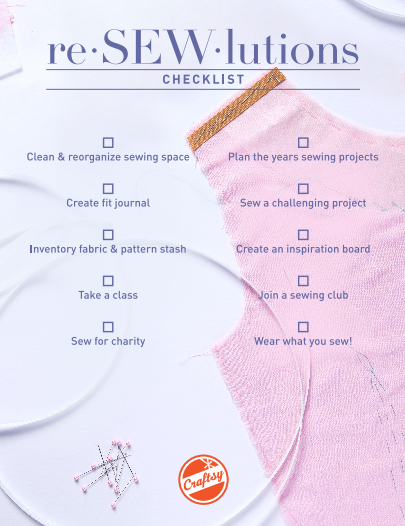 [Like this list? Print your own version for FREE right here.]
1. Clean and reorganize your sewing space.
Sewing can get messy. Anyone who sews a lot tends to accumulate lots and lots of stuff! And, if you're anything like me while in the process of sewing, especially when a deadline is involved, stuff gets out of order. Now is the perfect time to clean up your stash to make room for new spring collections that will be filling fabric store shelves soon.
Whatever the type of space you have for sewing start the year by literally cleaning the space. Dust, wipe, vacuum and sanitize the space. It's just good sewing. Reorganize all those bins and containers that house all your supplies. It's important to have supplies at the ready when sewing so make sure everything is in their proper place.
Need some inspiration for organizing your space? Check out these helpful resources!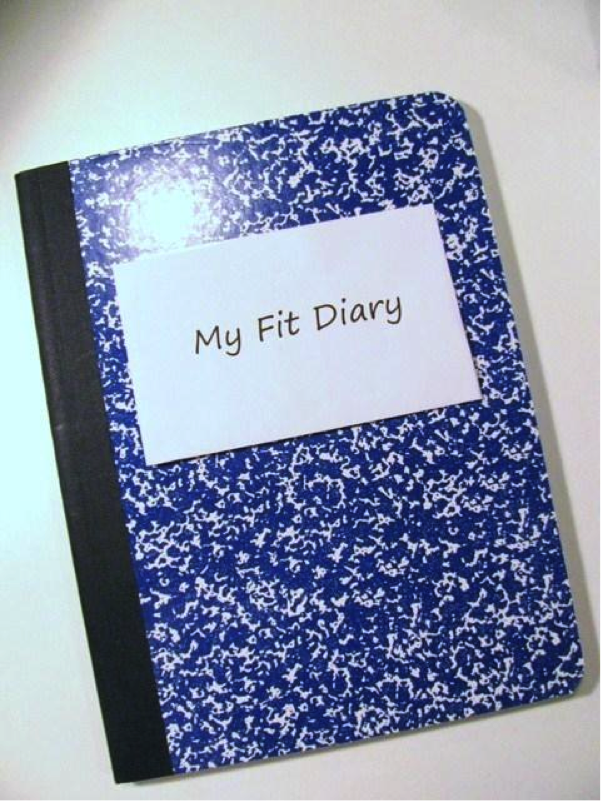 2. Create or update a fit journal.
If you don't already have one now is the time to create your very own fit journal. This is nothing more than a place to document your personal measurements and measurement formulas for your favorite or preferred styling standards. Since our bodies change all the time, use the New Year to update your measurements. These become important for fitting the year's new projects. This is also a great place to document all the projects you make with notes that detail important and consistent pattern or fit modifications.
3. Inventory your fabric and pattern stash.
Avid sewers accumulate lots and lots of fabric and patterns. It's just part of the game. With the price of fabric and patterns these days, most experienced sewers will buy those items when they go on sale rather than project-based. I know I do and as a result, I have more than I can use of both. The problem it's easy to forget what you already own and then buy more of the same.
The best way to curb this habit is to inventory what you have. Inventory your fabric stash, labeling each piece with yardage amount and then sort by fabric types – woolens, knits, cottons, interfacings, linings, etc.
When it comes to patterns, sort them category as well – tops, dresses, bottoms, etc. – then document all of them on an Excel spreadsheet so you won't buy duplicates – been there done that too many times!

4. Take a class.
No one is ever too experienced to learn something new. Commit yourself to expanding your sewing knowledge by taking a sewing class or attending a workshop. If you are new to sewing take several classes to get you started in the right direction. Learning those initial sewing techniques the right way is important.
Bluprint offers a great collection of online classes for sewers at every level teaching a wide range of skills from basics to mastering fitting.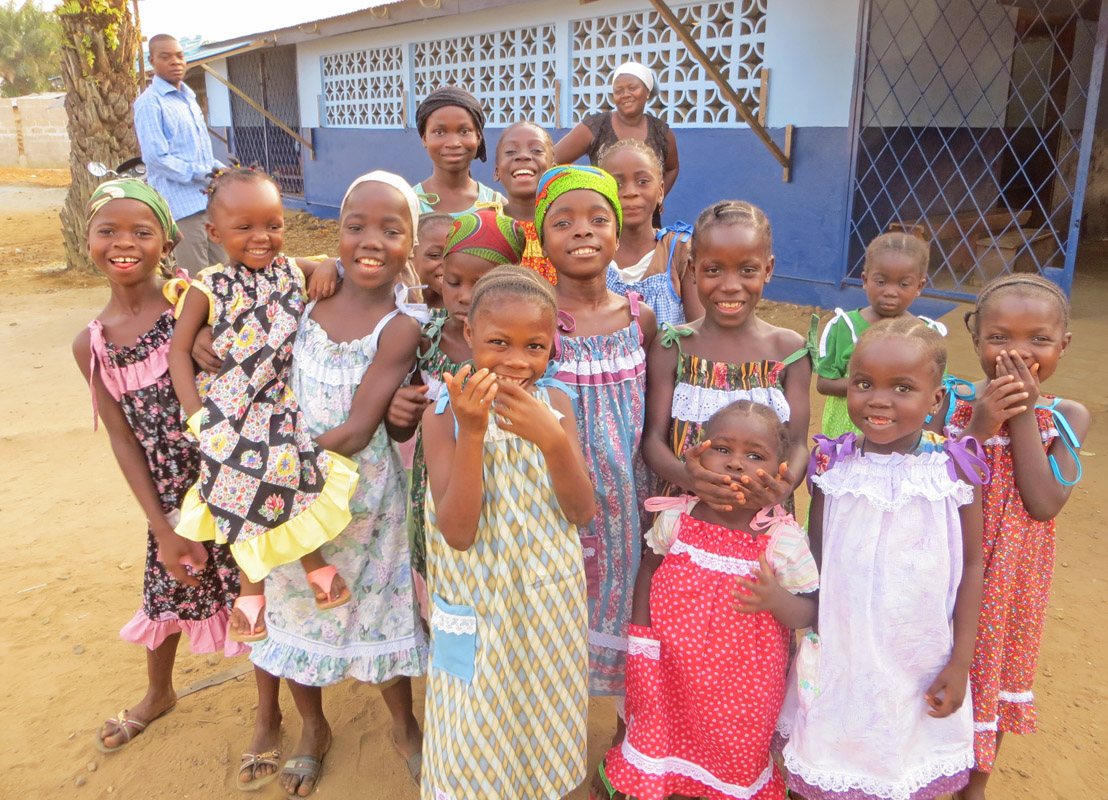 5. Sew for charity.
Knowing how to sew is a blessing and a wonderful life skill to possess. Put it to good by committing to sewing for a worthy cause. A quick online search can help identify those charities that need items you can sew. Your church, local charities, and hospitals are also another good place to seek out. Or, check out this list of both global and national organizations that could use your help.
6. Make a list of the things you want to make this year.
While not all projects require such forward planning, having some idea of what you want to accomplish in the next year has benefits. One it disciplines your fabric buying. It could be as easy as committing to how many projects you want to sew per month or listing the type of projects you want to make throughout the year.
7. Sew a challenging project.
Challenge yourself to sew beyond your comfort zone. Mastering sewing requires a large platform of technical skills. Commit yourself to sewing something you have never done before that will test your sewing competence and expand your skill set. Whether it's committing to sewing a more difficult garment, like a coat, or to master fitting, by setting the objective you can use the year to prepare and study to accomplish that goal. 
8. Create an inspiration board.
The garments I make are brought about by what I see online, in retail stores, fashion catalogs, and magazines. Wherever you get your inspiration for future projects, it is always a good idea to document what you find. Take pictures of garments you see in stores, capture photos online or scan images from catalogs and magazines, and then document them on places like Pinterest. The pictures capture style details, sewing techniques or garment designs you want to make.
See Bluprint's Sewing Inspiration board on Pinterest.
9. Join a sewing club or group.
Share your knowledge and be inspired by other sewers. Join a local sewing group or your local chapter of the American Sewing Guild. The social connection among likeminded individuals is both fun and informative. Most groups also include some type of a philanthropic objective making them especially worthwhile endeavors.
10. Wear what you make!
Too often projects we make don't turn out as expected for all kinds of reasons. So, oftentimes they never see the light of day. Just committing to wearing what you make will hopefully encourage you to be more disciplined in your sewing, and will improve and perfect your sewing skills. Just remember sewing is not rocket science. The more you sew, the better it gets!