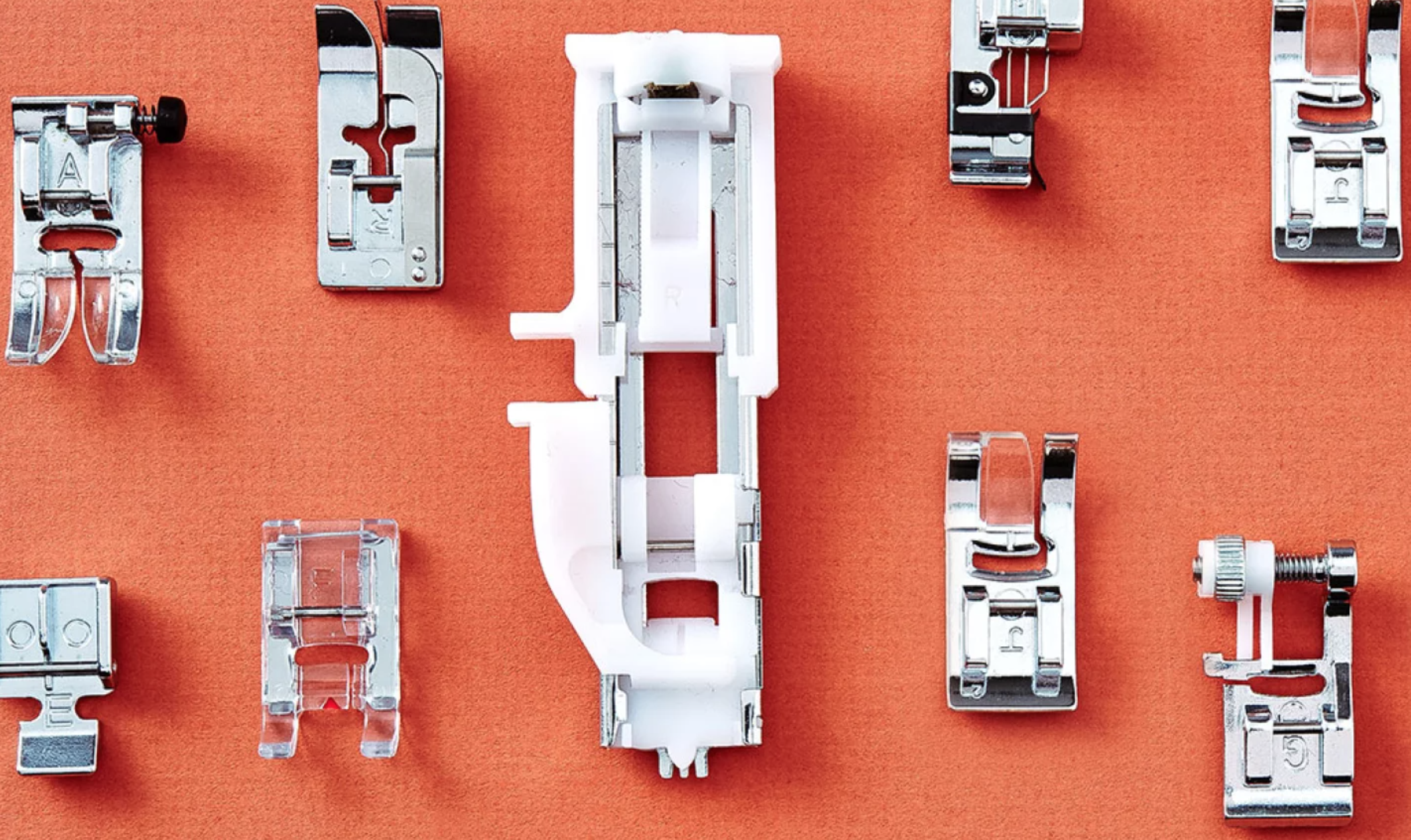 Everyone knows about the universal presser foot that comes with a sewing machine. But that's not the only foot ready for fun — these options help you navigate through even the most complex sewing jobs, one gorgeous stitch at a time.
Standard Presser Feet
A typical home sewing machine comes with all of these feet options, and there's a variety of fun ways to use 'em.
Universal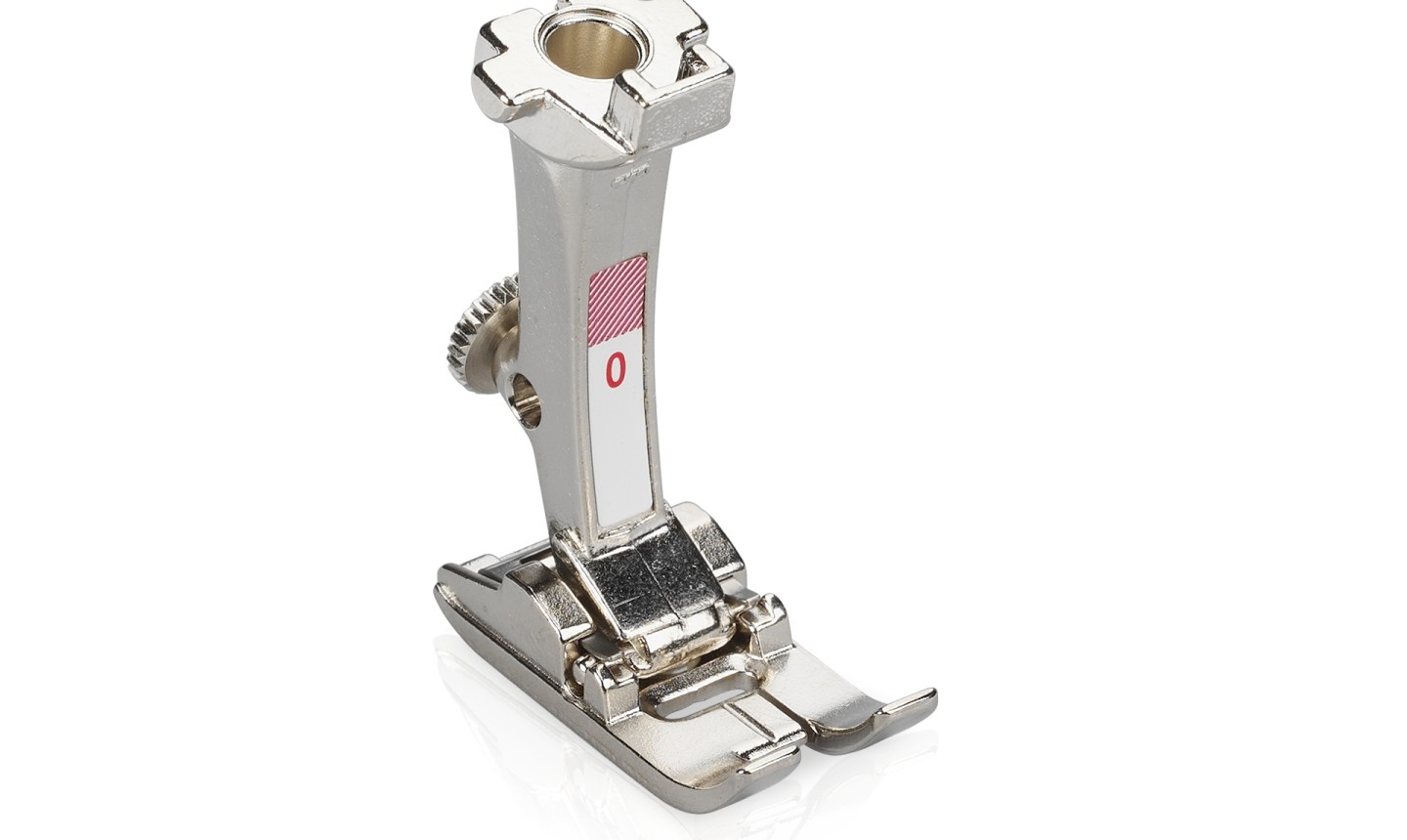 Also dubbed the zigzag foot, this all-purpose presser foot is the default for most straight and zigzag stitching. But that's not it's only trick — you can bust it out when you want to incorporate some decorative stitching, too. Depending on which stitches your machine offers (some literally have hundreds pre-programmed), the options available to you can be pretty endless.
Zipper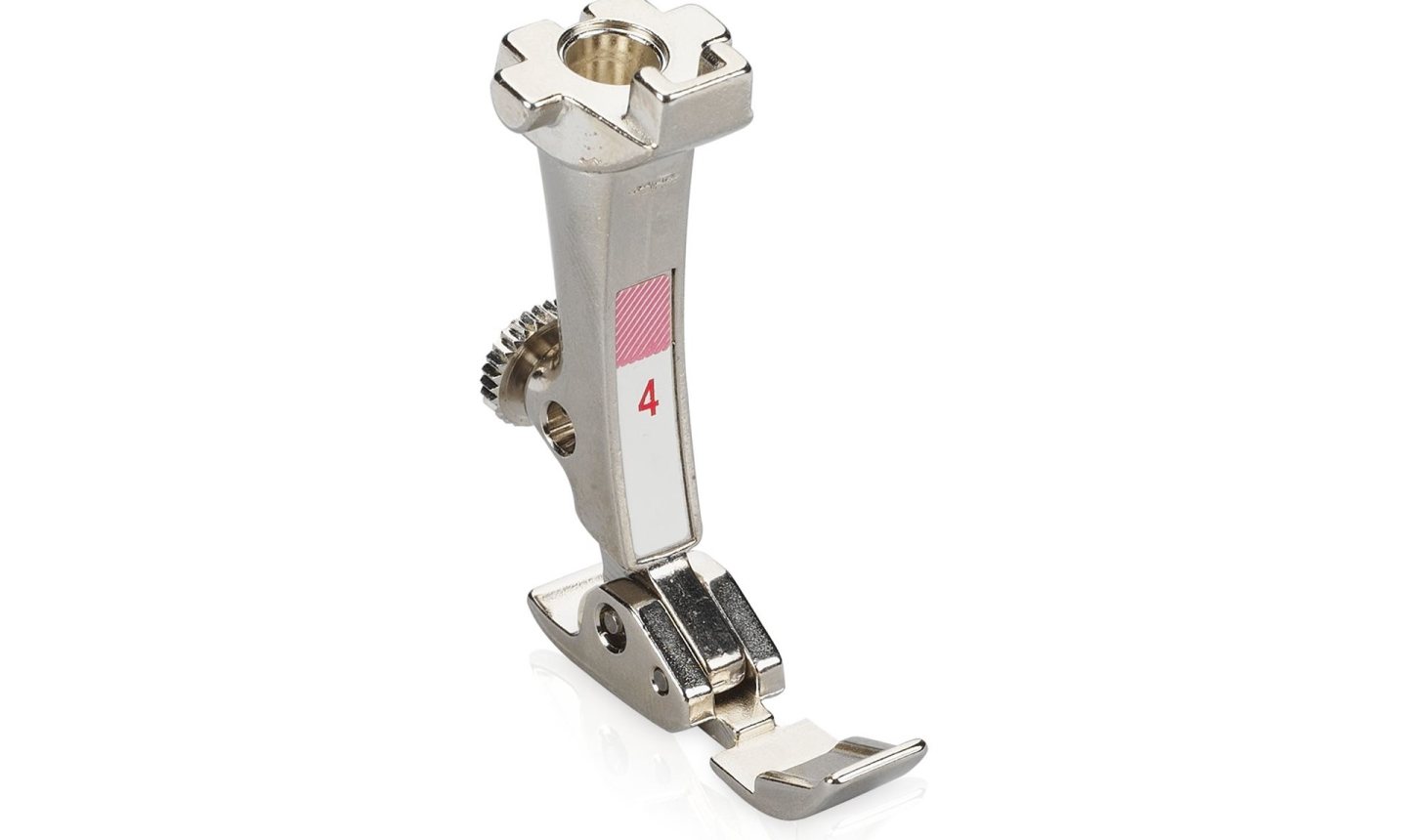 Zipper feet allow you to stitch close to a zipper's coils, meaning it'll fasten smoothly so those bags and designer jeans look super professional.
Buttonhole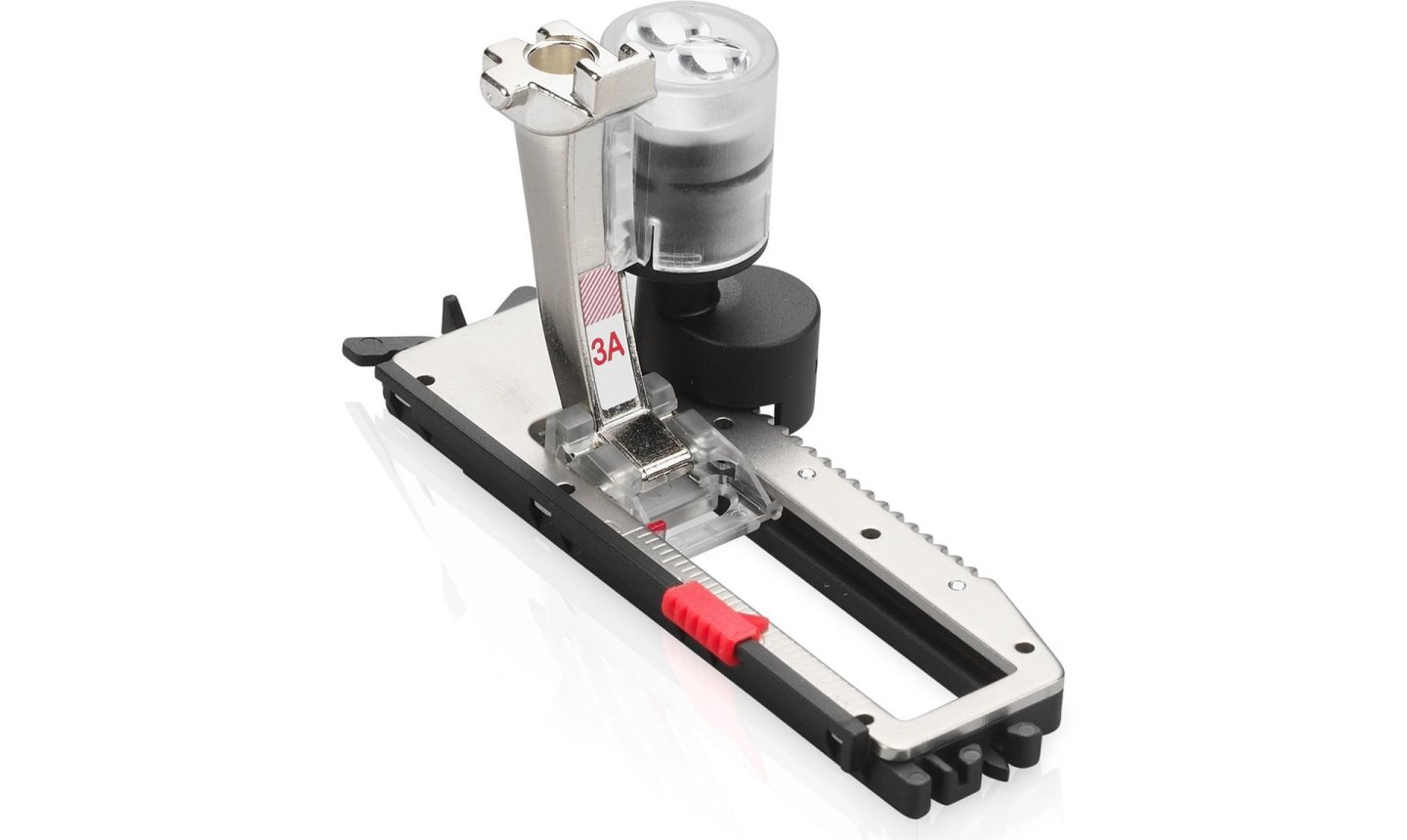 Buttonhole feet come in a variety of styles, but all of them help you sew neat and uniform buttonholes. Look for one with a built-in memory feature, as it'll save your favorite sizes so you can repeat them over and over with ease.
Blindstitch Hem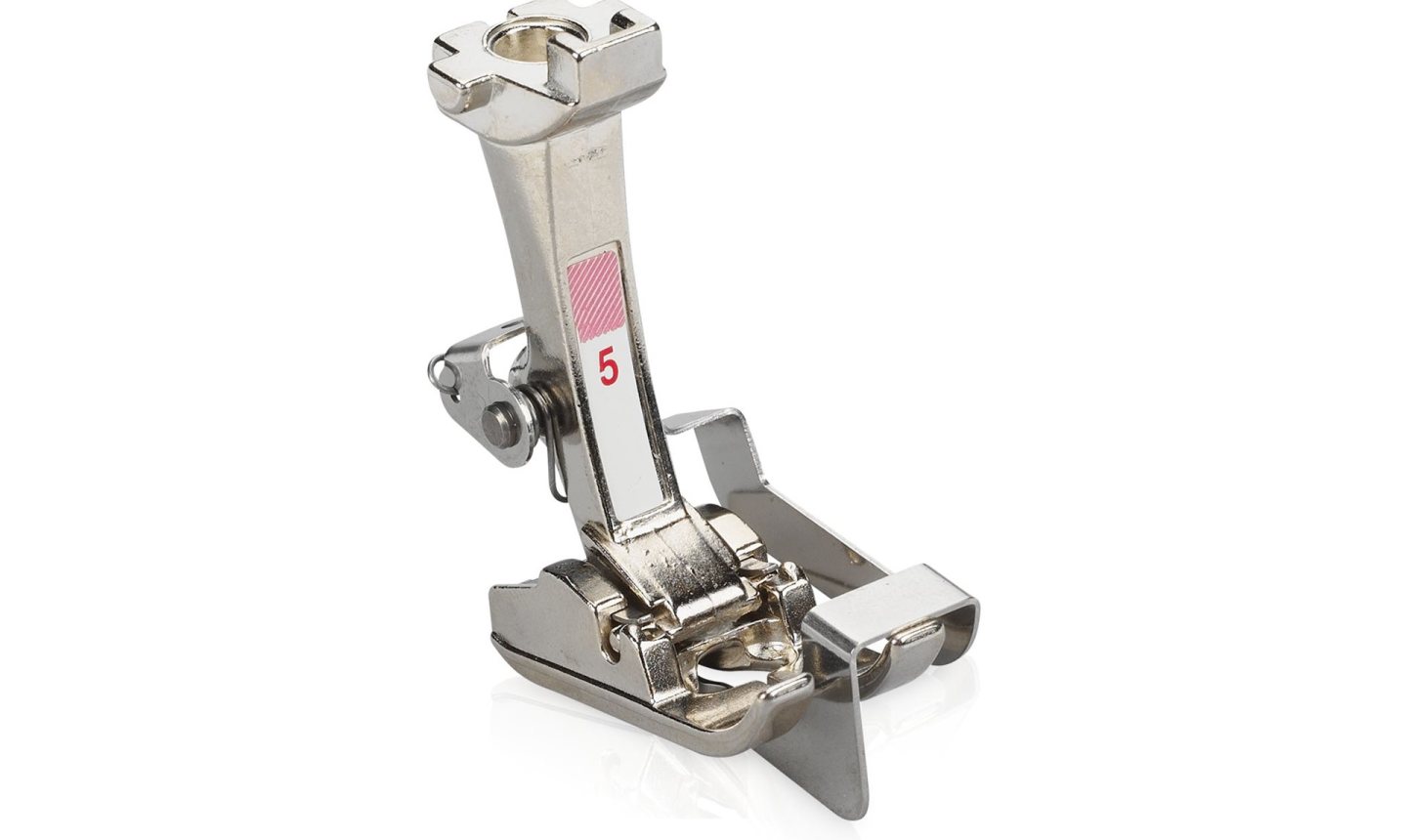 When you don't want to sew an invisible hem by hand, using the blindstitch foot gets the job done quickly and efficiently.
Overlock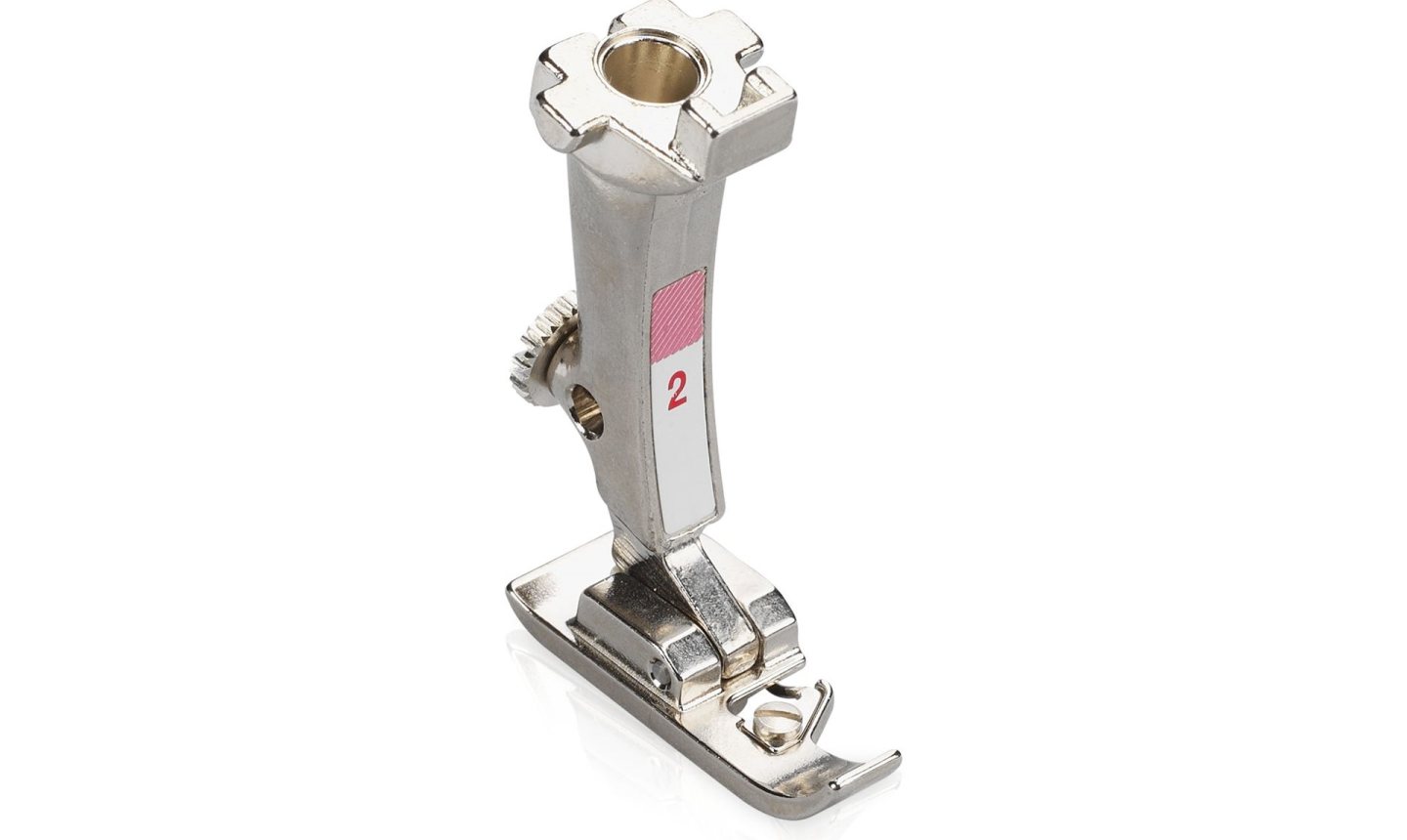 If you don't own a serger, the overlock foot is a great alternative — it helps neaten the seam edges on knits and wovens so they come out more even.
Specialty Feet
When you want to branch out even more, specialty feet give you the room to explore. The varieties available vary by machine manufacturer, so be sure to check what will fit your particular sewing machine before buying.
Pintuck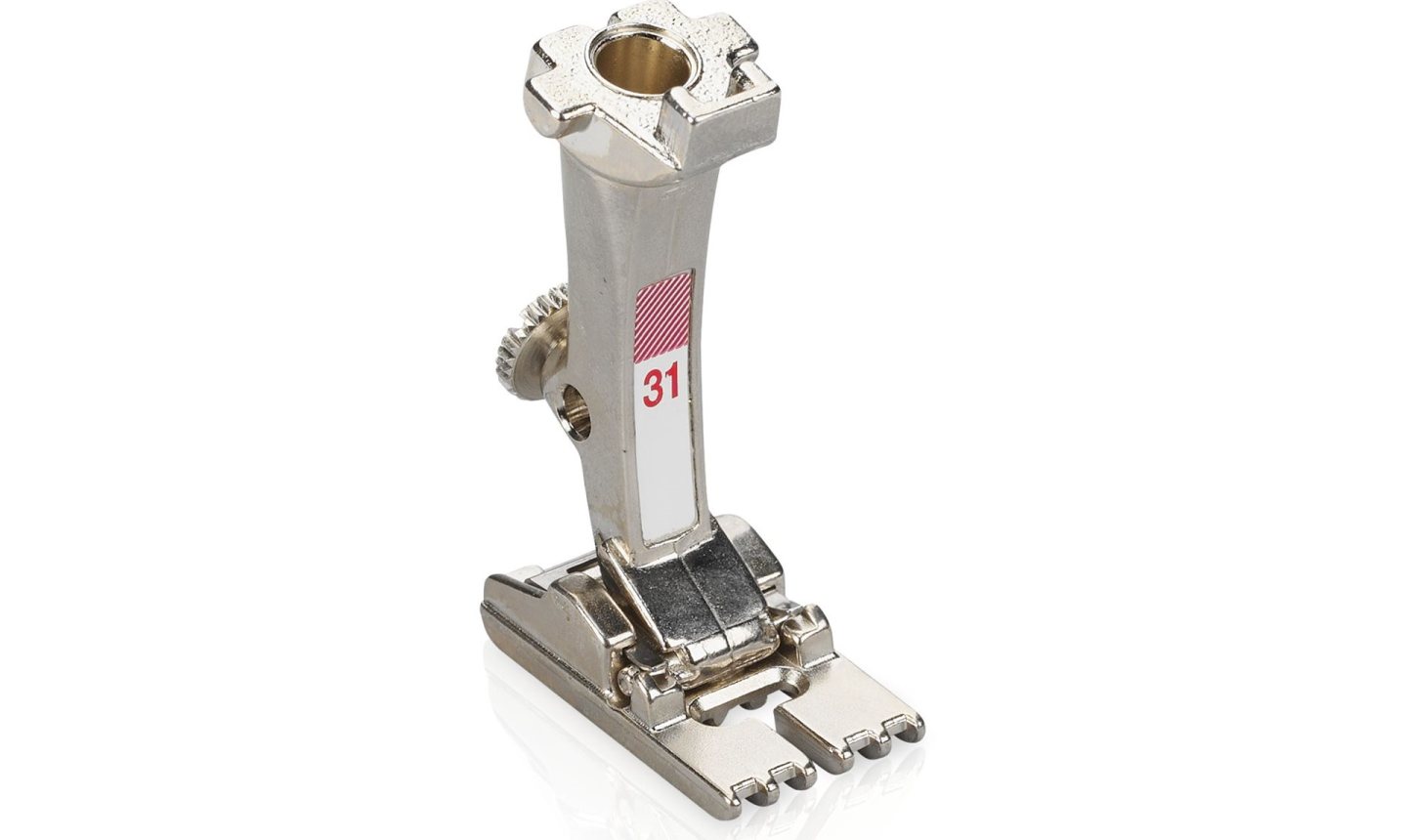 The pintuck foot adds a sweet touch to baby garments and fine lingerie, giving them that beautiful heirloom quality. These come in a variety of sizes to create different size tucks on the fabric.
Edgestitch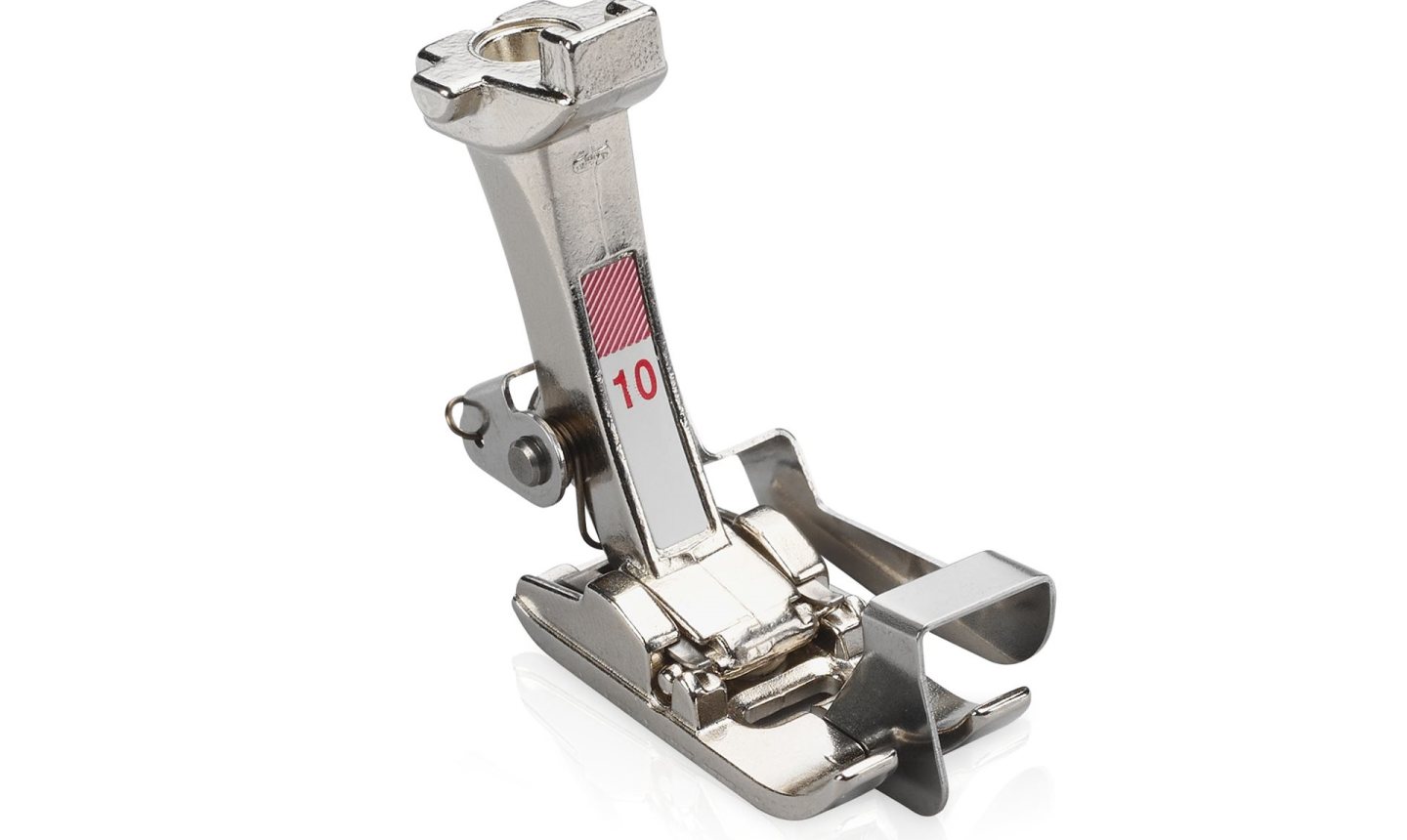 Similar to the blindstitch hem foot, the edgestitch foot helps you sew perfectly straight topstitching, making it a fave among sewers.
Invisible Zipper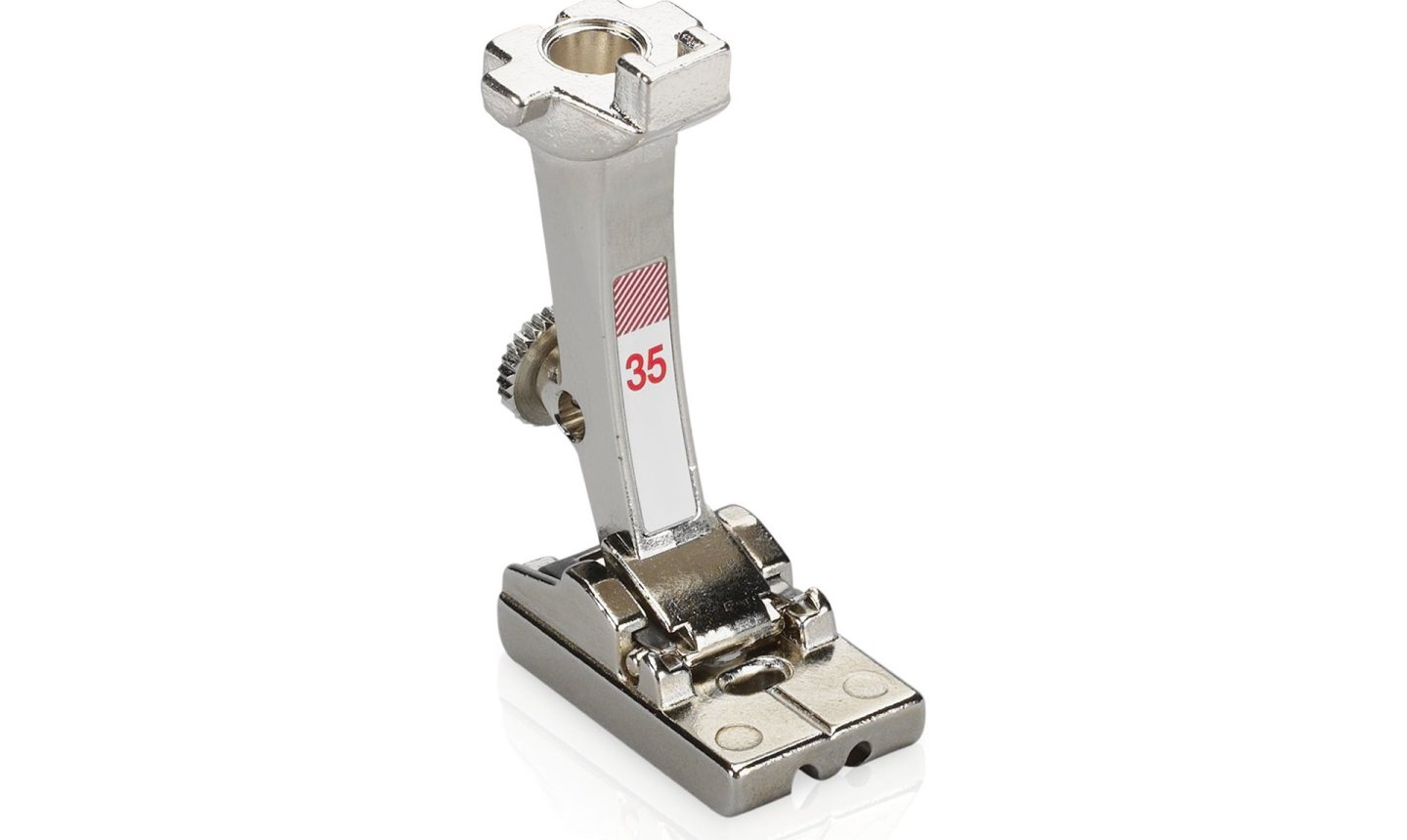 Sometimes a dress or skirt begs for an invisible zipper. When that happens, you can nail it with this baby.
Open Toe Embroidery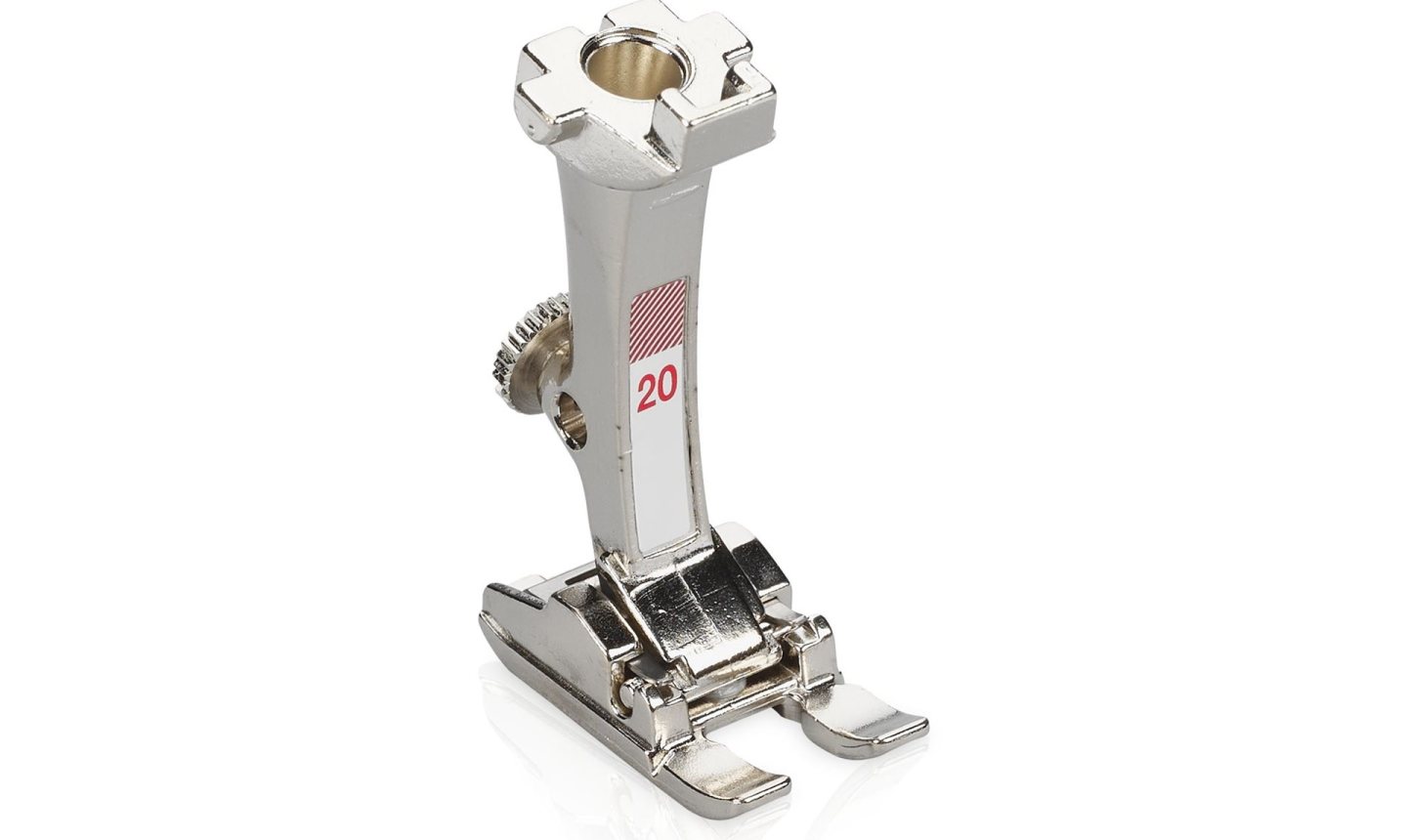 When you want to add some pizazz to your project with free-motion machine embroidery , this foot is a go-to since it lets you see exactly where you're headed.
Jeans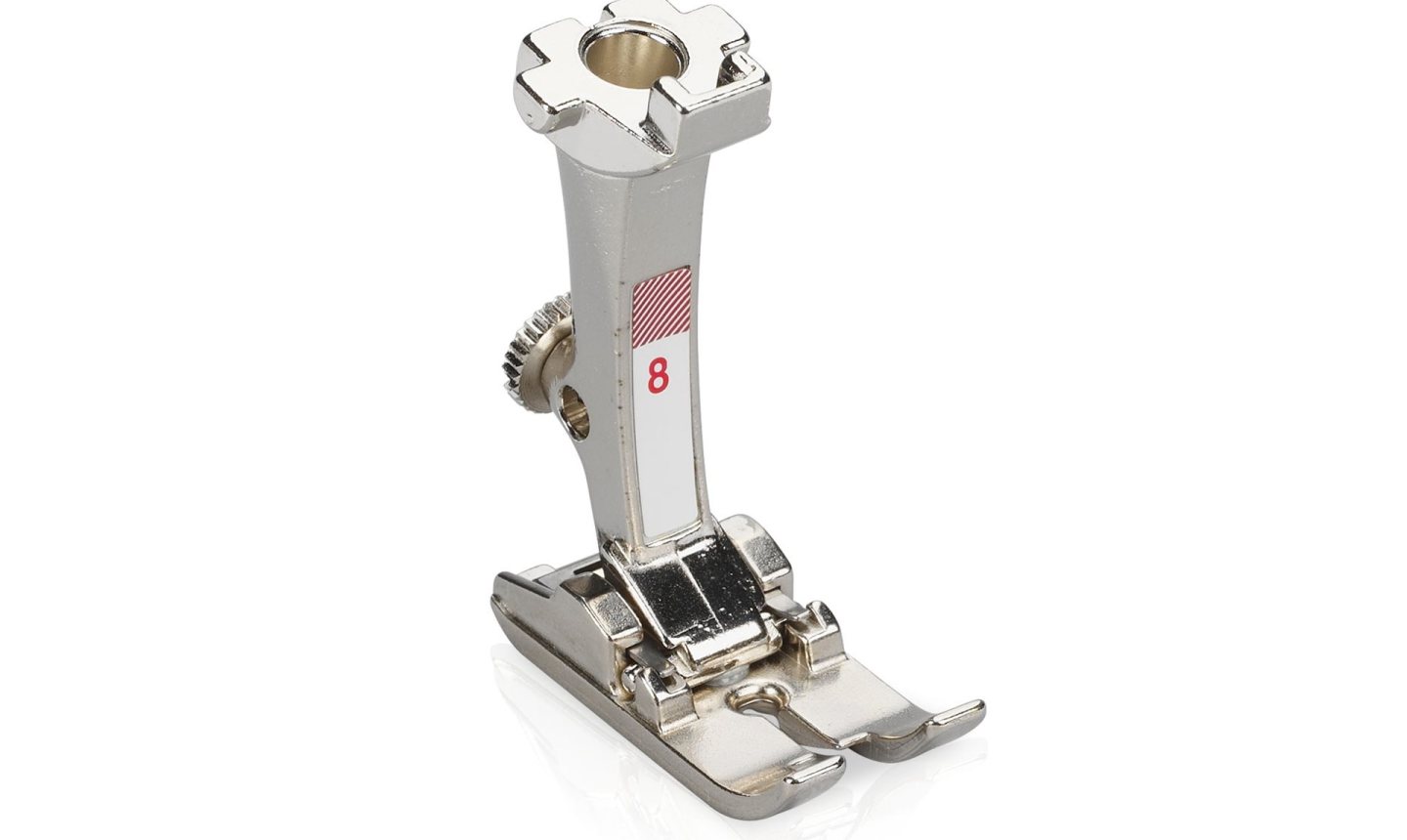 This foot can take on heavy fabrics (like denim!) so you can sew neat, straight seams every time.
Straight Stitch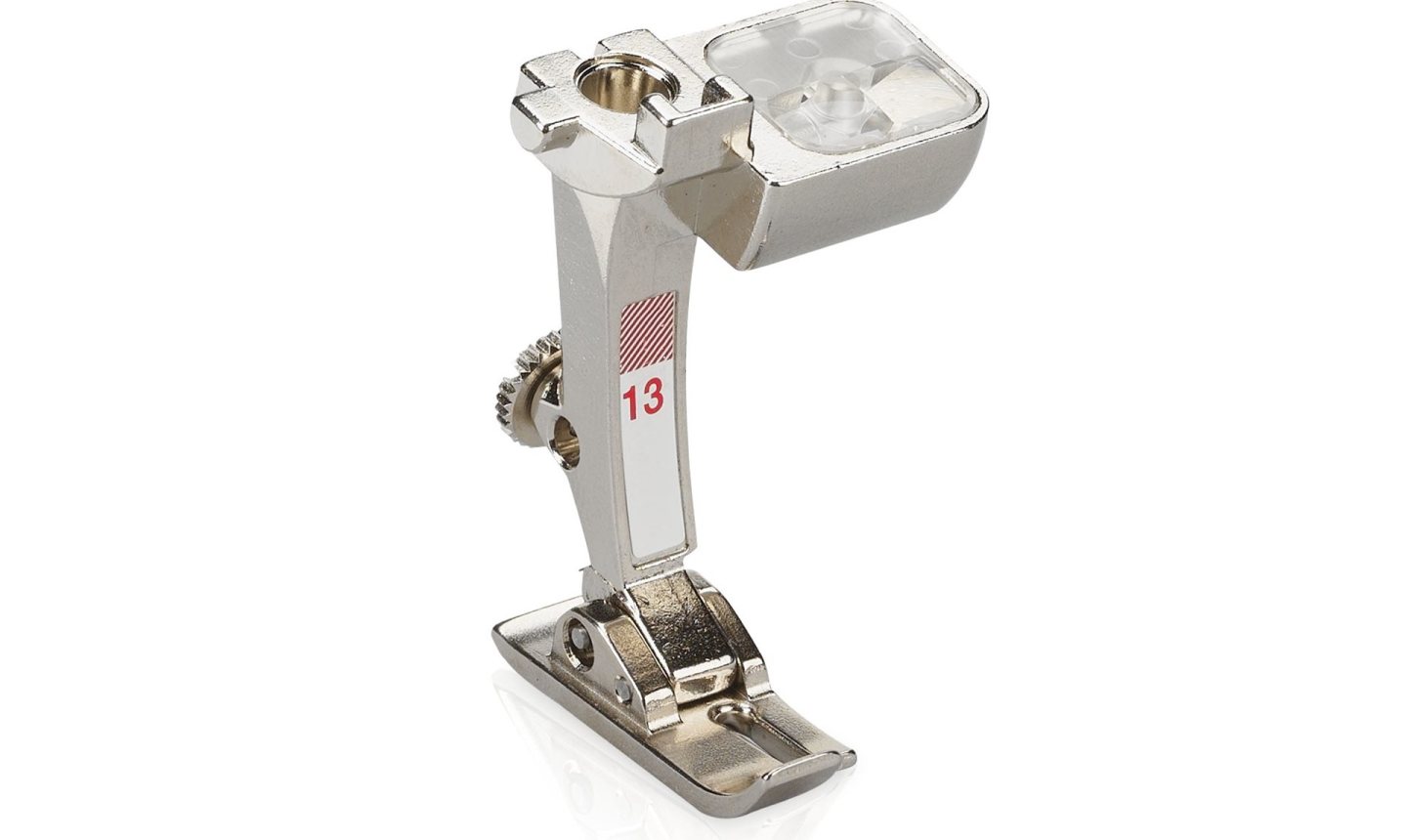 Sewing short stitches on fine cotton fabric — like for a summer dress or breezy shirt — requires you to have a ton of control. The straight stitch foot provides exactly that, making it nearly impossible for the the fabric to get pulled through the hole in the throat plate, which can sometimes happen with a zigzag foot. (A straight stitch throat plate can also help with this problem if you're often working with very lightweight fabrics.)
Patchwork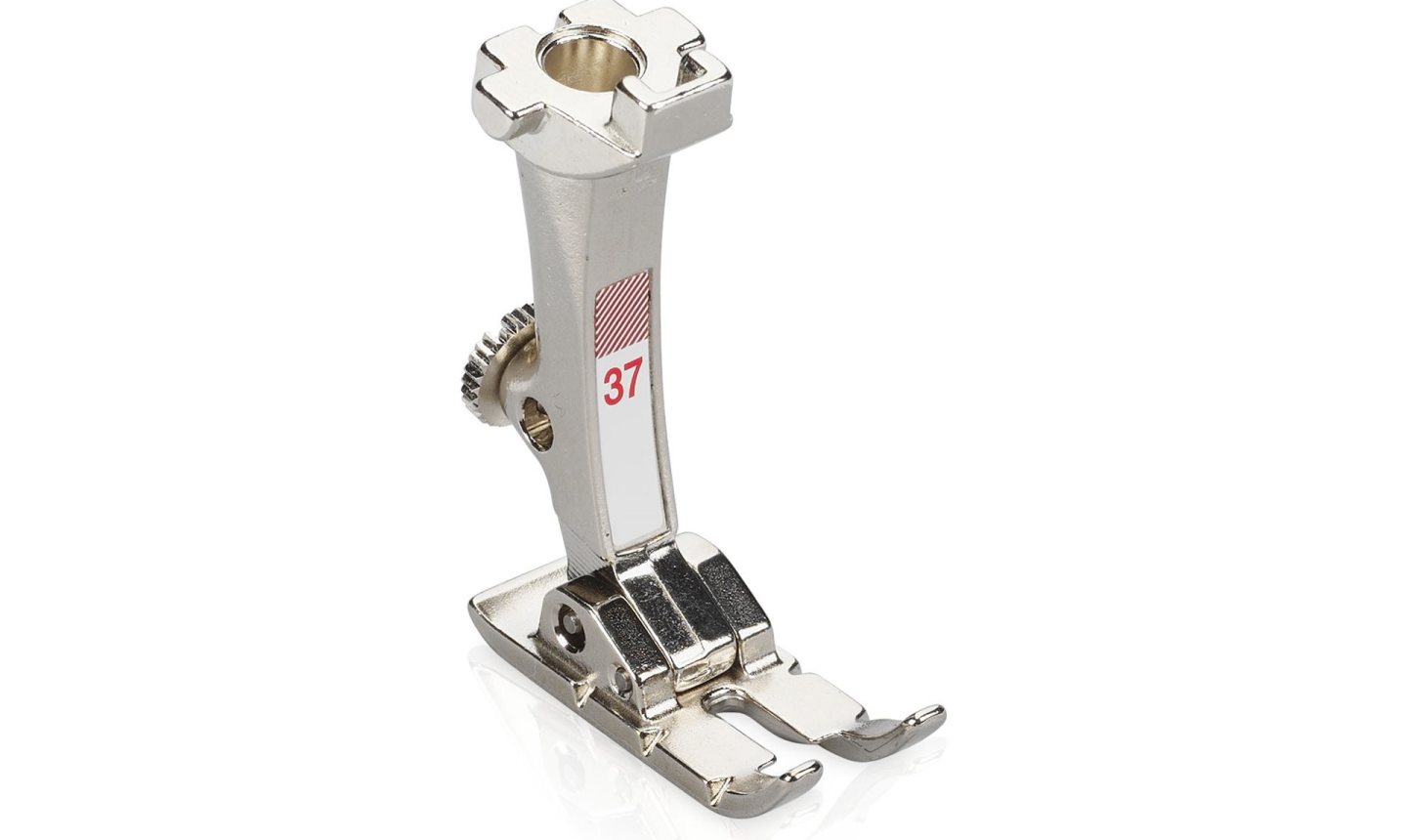 Also called a quarter-inch foot, this guy is commonly used in quilting — but it doesn't have to be saved for that craft! A patchwork foot is also great for making doll clothes or any small shirt-making seams.
Non-Stick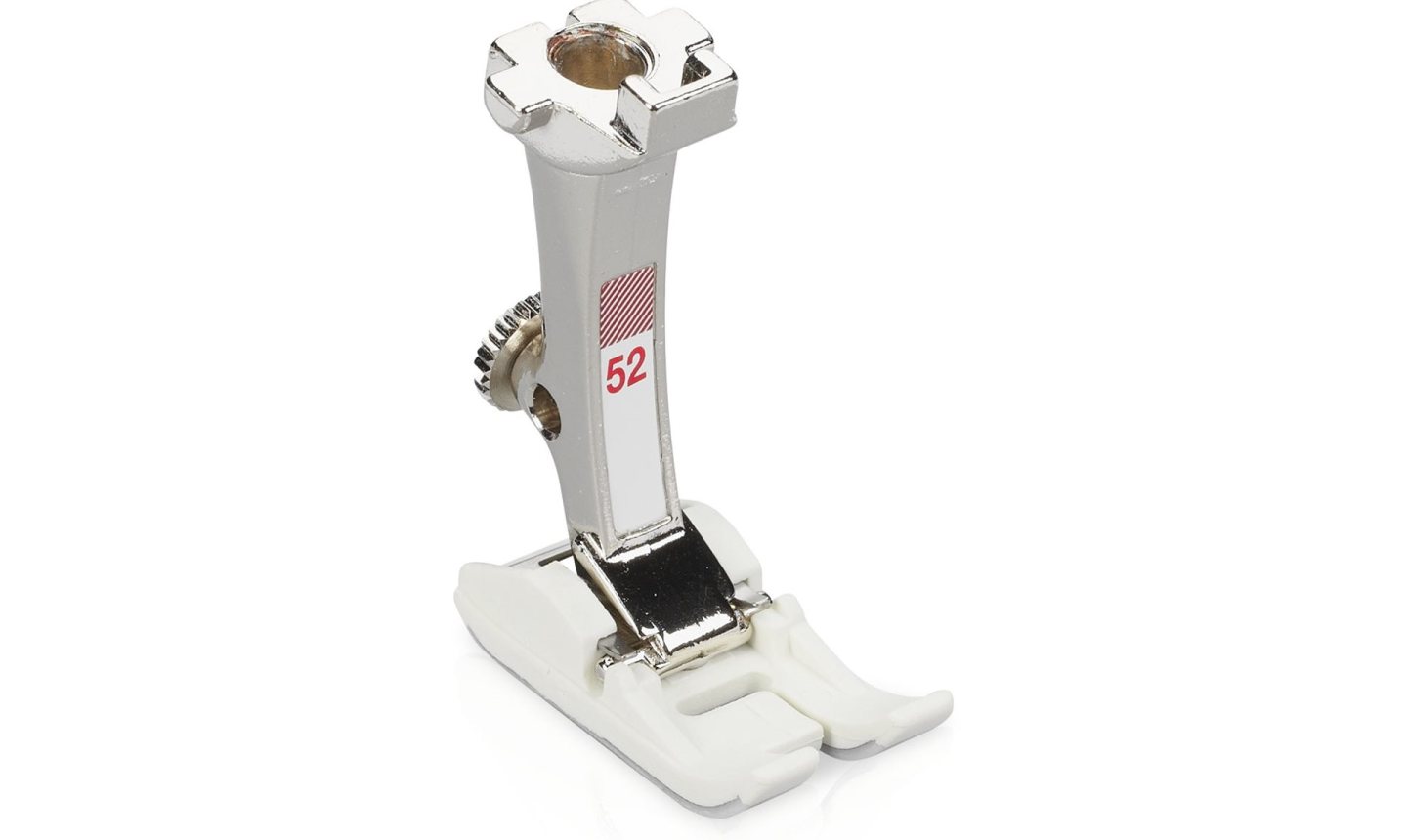 When you're craving a new (faux) leather bag or jacket, this Teflon foot won't stick to the fabric's surface while you stitch.
Rolled Hemmer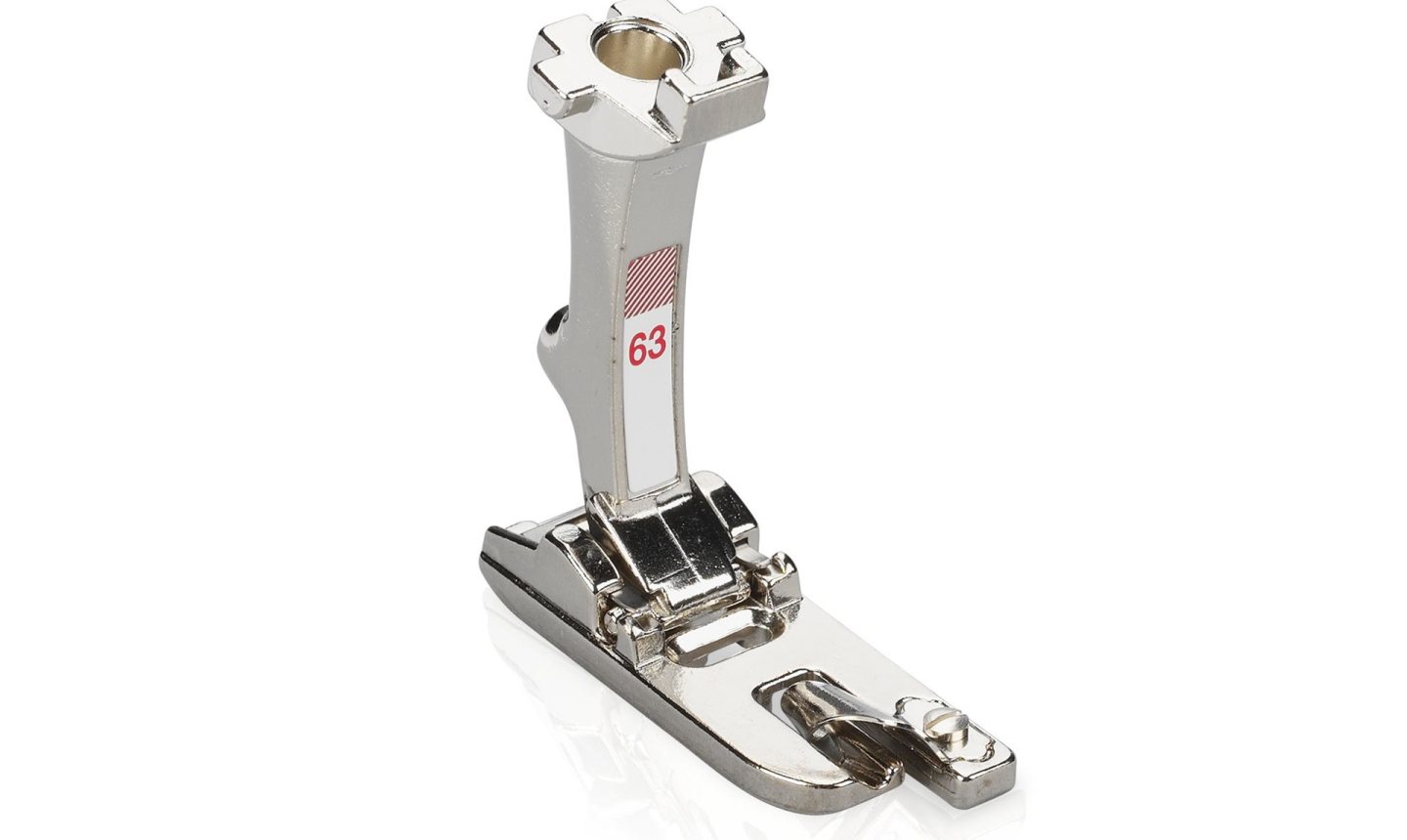 The rolled hemmer foot lets you turn a fabric under twice, resulting in a gorgeously neat hem. There are several different sizes to choose from based on how delicate or heavy-weight your fabric is, so consider what materials you like to work with most often when shopping.
Fell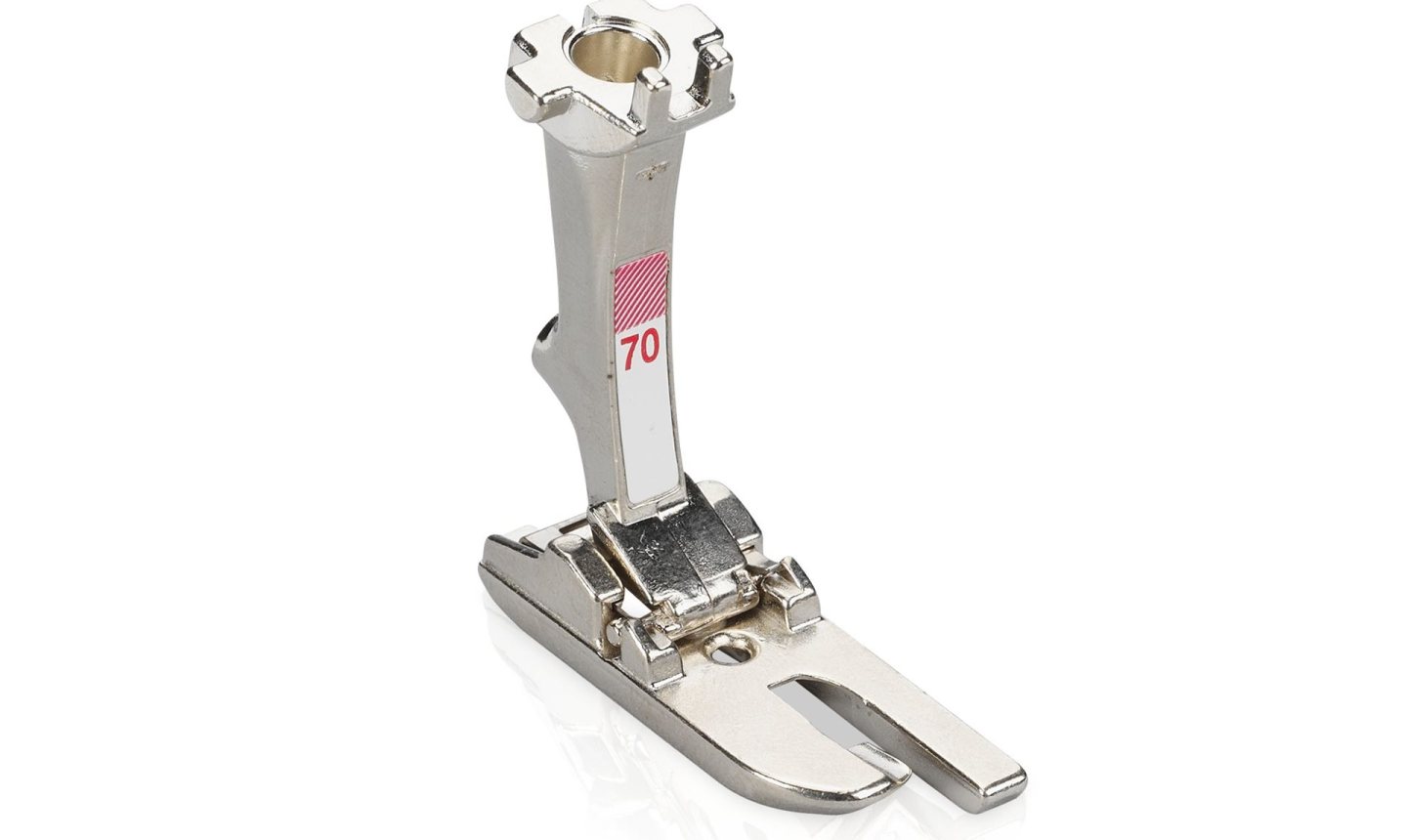 This foot streamlines the process of making felled seams. Some manufacturers produce a variety of finished felled seam widths; your pattern will tell you which one you need for a particular project.
Binder Attachment and Binder Foot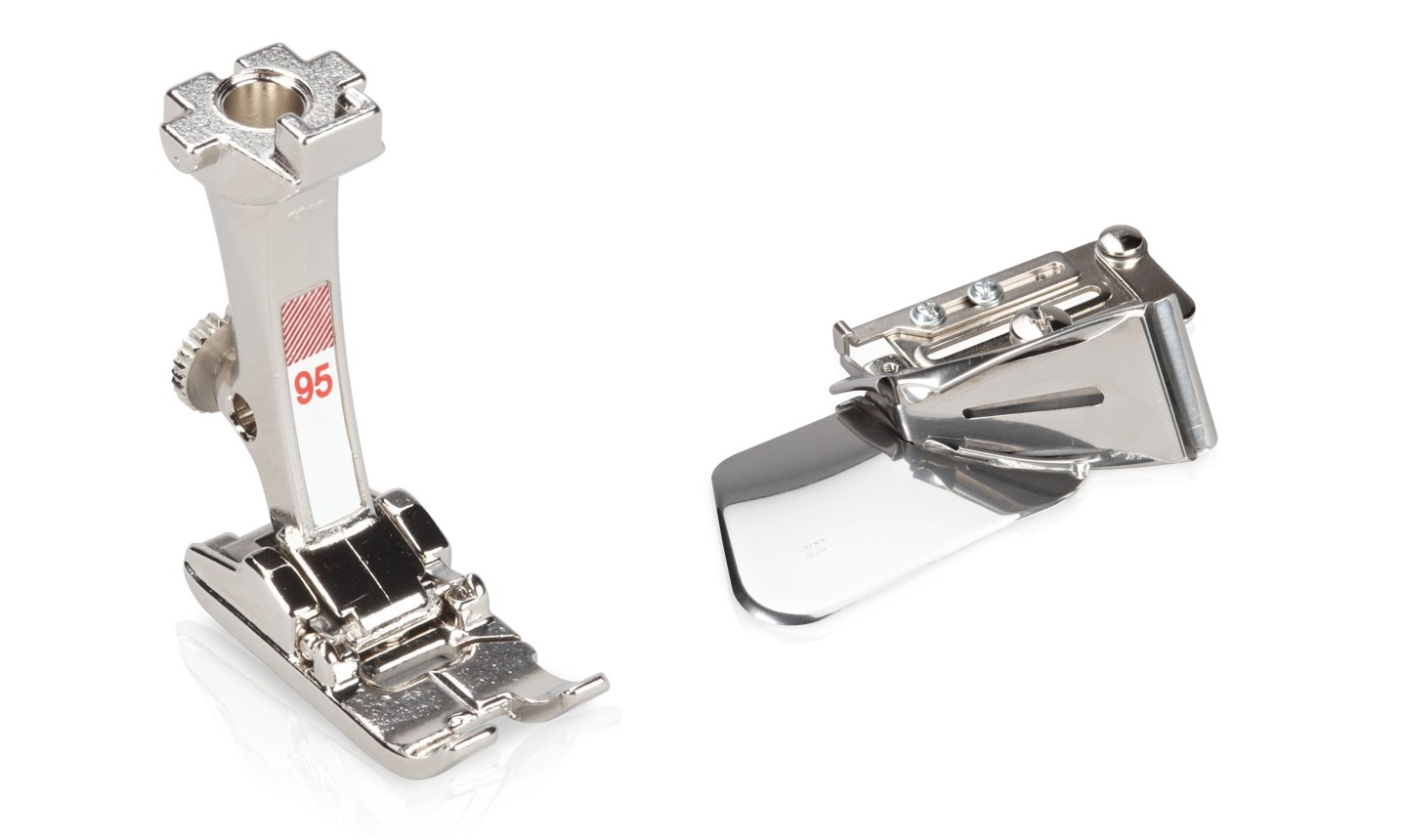 This combo makes attaching a bias binding on quilts or clothing a snap.
Ruffler Attachment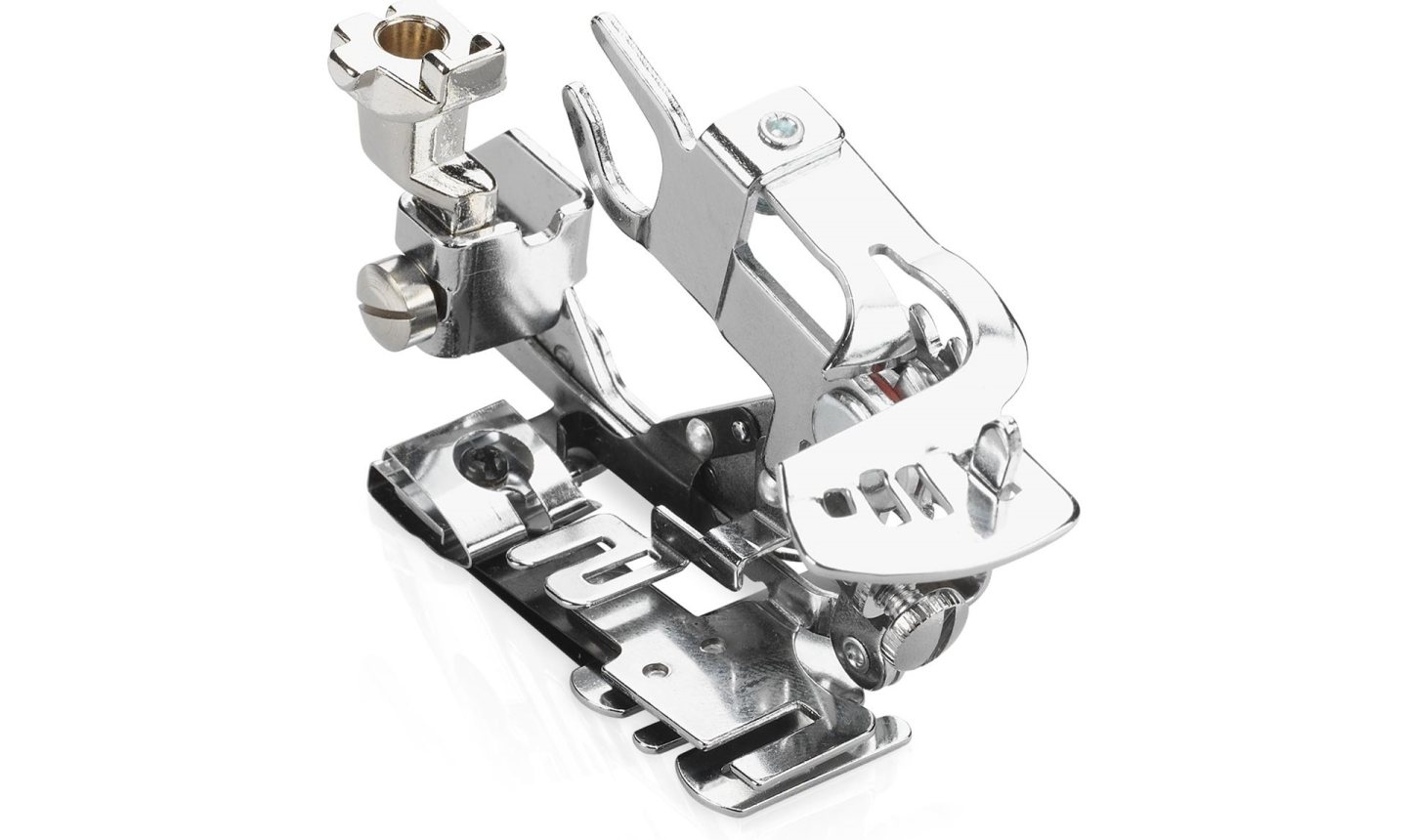 More of an accessory than a presser foot, ruffler attachments are great for any fabrics that need to be gathered or ruched to match a shorter length of fabric, like for gathered curtains.
Photos courtesy of Bernina