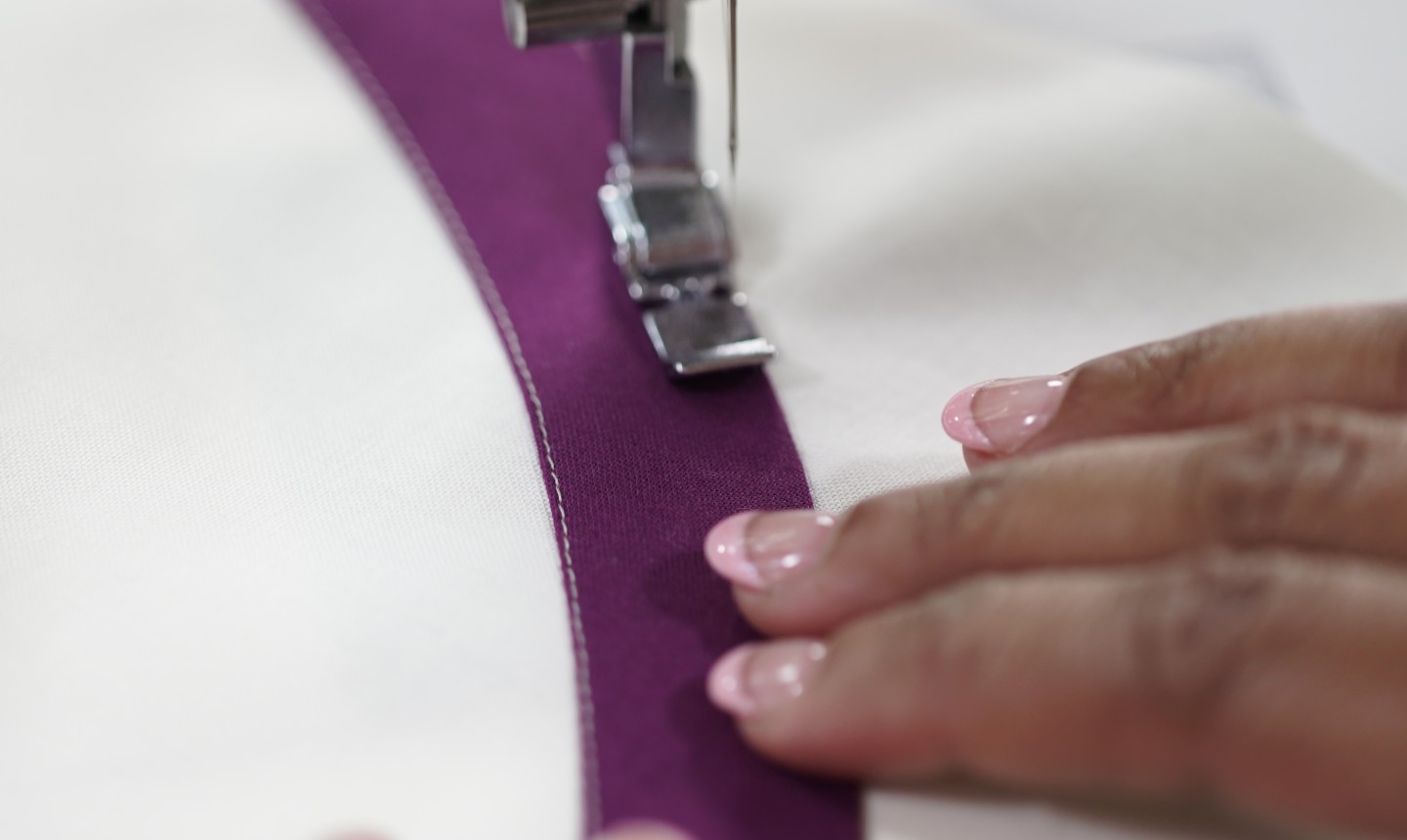 Bias tape, whether you make it yourself or nab a ready-made version at the store, is commonly used to bind quilts. It can even be used to create modern quilt designs all on its own. But here's the thing: these strips of bias-cut fabric can be used in so. many. other. ways. Choose your bias tape color, thickness and pattern, then come this way for a few hits of inspo that'll get you back in your sewing room, stat.
1. Make a Waistband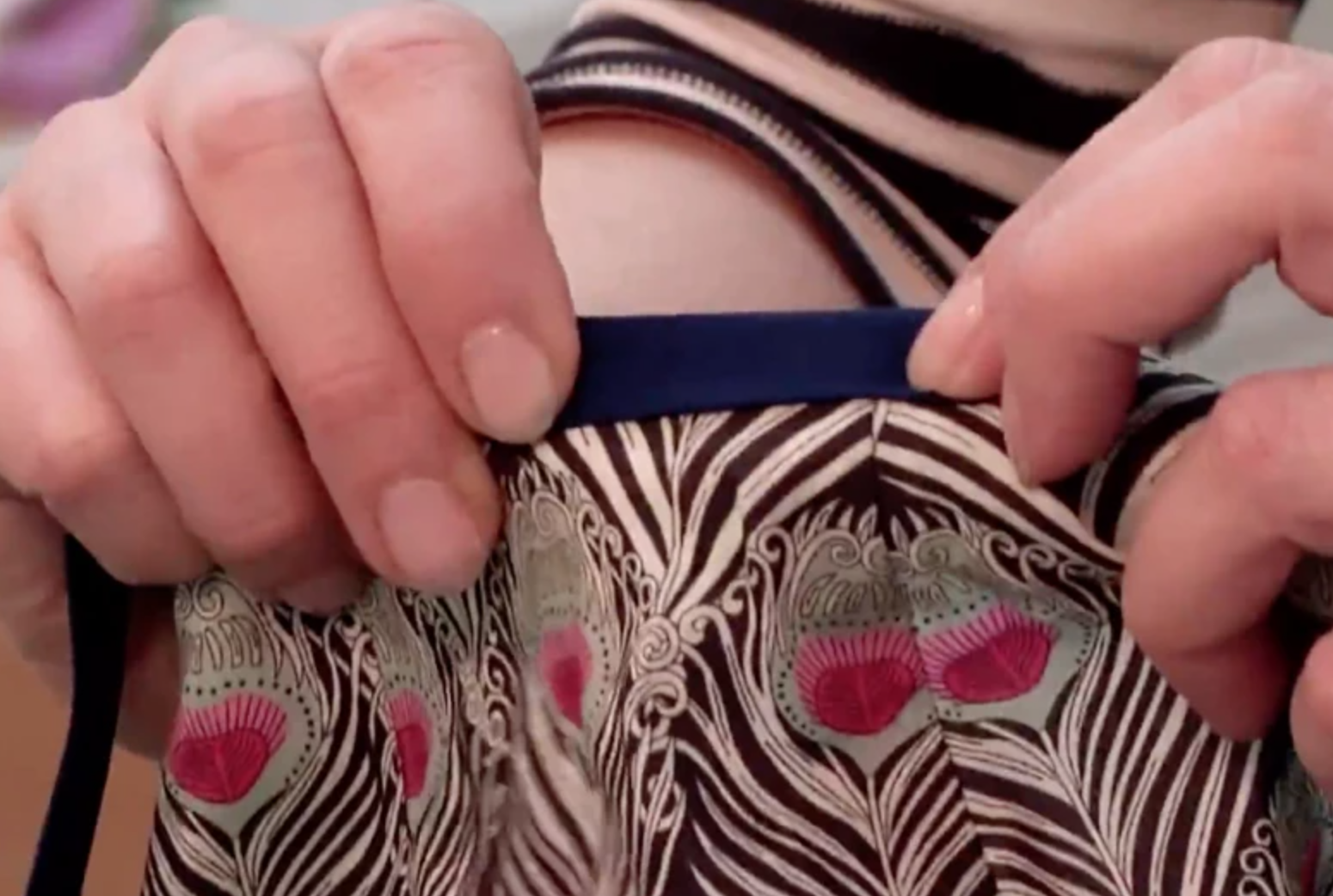 The next time you make a skirt, go for a bias tape waistband. You can use it with practically any style, make it any width and choose to either hide it or show it off on the finished piece. Plus, it's a super easy waistband for beginners to crush — just pin into place, stitch and trim away the excess.
MAKE IT
2. Create a Hong Kong Seam Finish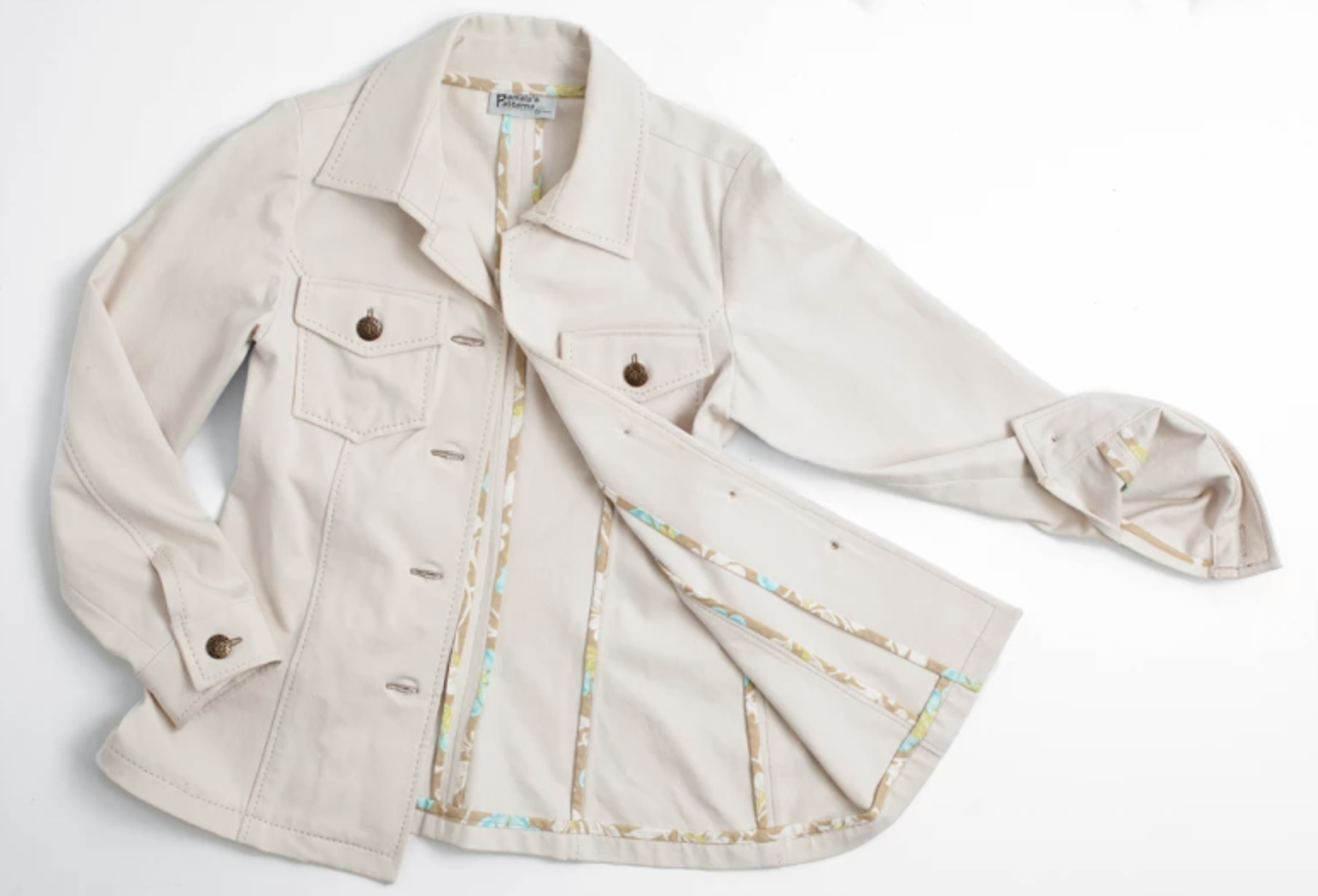 This is a gorgeous finish that basically has you wrapping the edges of seam allowances with fabric. It can pretty much be used on any garment, but it's especially eye-catching inside jackets or coats. If you want to add a little extra oomph to the final design, we highly recommend using a patterned fabric.
MAKE IT
3. Make Decorative Bone Casings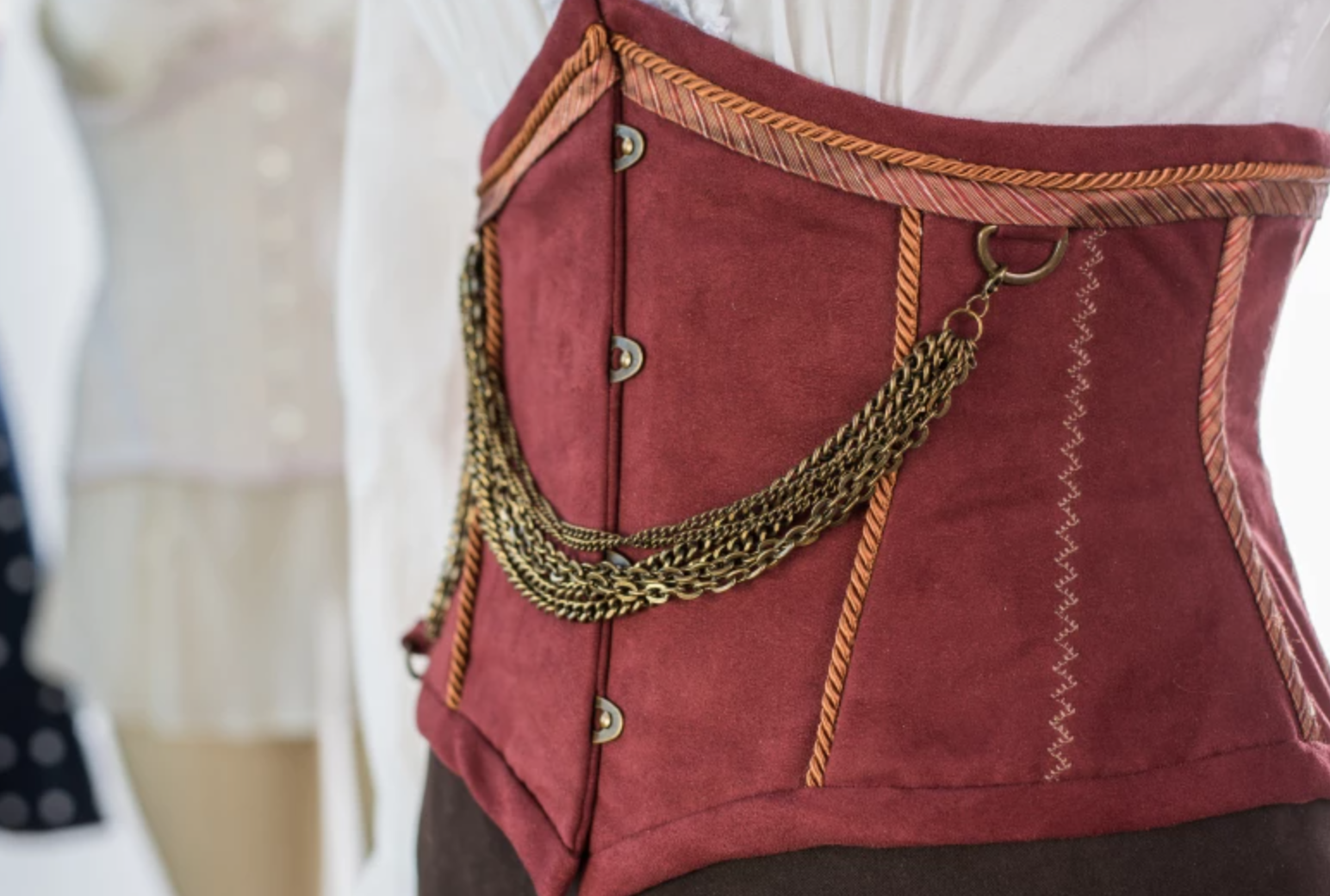 Boning is commonly used in corsets and strapless garments, as it's a rigid area that gives the piece its shape. And if you're DIYing your own corset, you can make the bone casings (the fabric around the bones) blend into the garment or use it as an opportunity to add some decorative flair. Whenever you're feeling the latter, bias tape is a great go-to.
MAKE IT
4. Finish Armholes on a Sleeveless Dress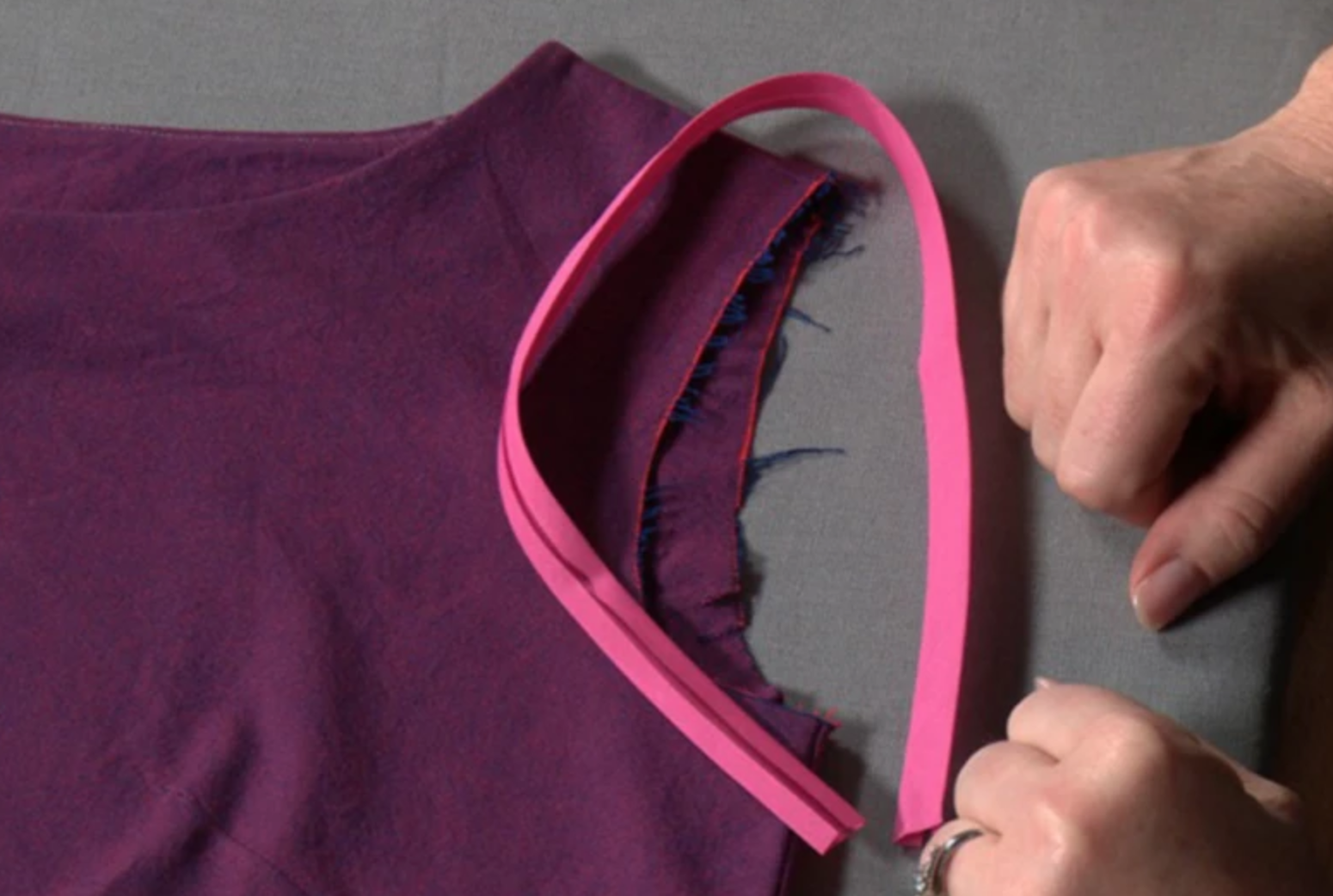 We love a cute, sleeveless summer dress. But unlike hemming sleeves, you can't finish the armholes by turning the fabric in and stitching (or else it will twist and gather). Finishing these edges with single-fold bias tape is an easy fix, and it adds a fun contrast to your design.
MAKE IT
5. Trim a Garment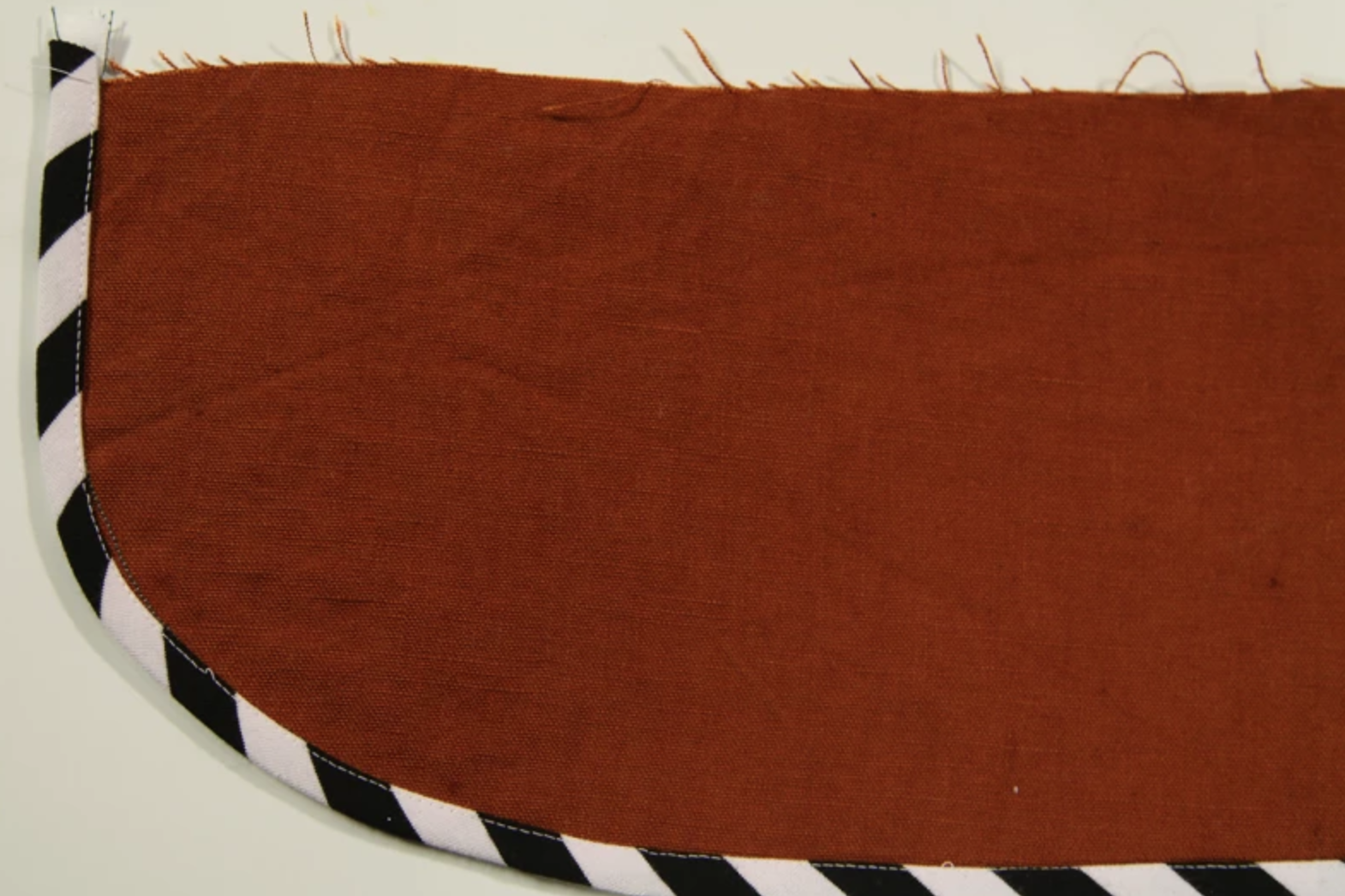 Sometimes you just wanna jazz up your garment, and an easy (and cool!) way to do just that is to trim your fabric with bias tape. Choose a bright contrasting solid, or a fun bold pattern like the stripes pictured below. Just remember: you must cut off your seam allowance before adding this detail, otherwise your trip will be on the allowance and the final piece won't have the right fit.
MAKE IT
6. Appliqué Fun Designs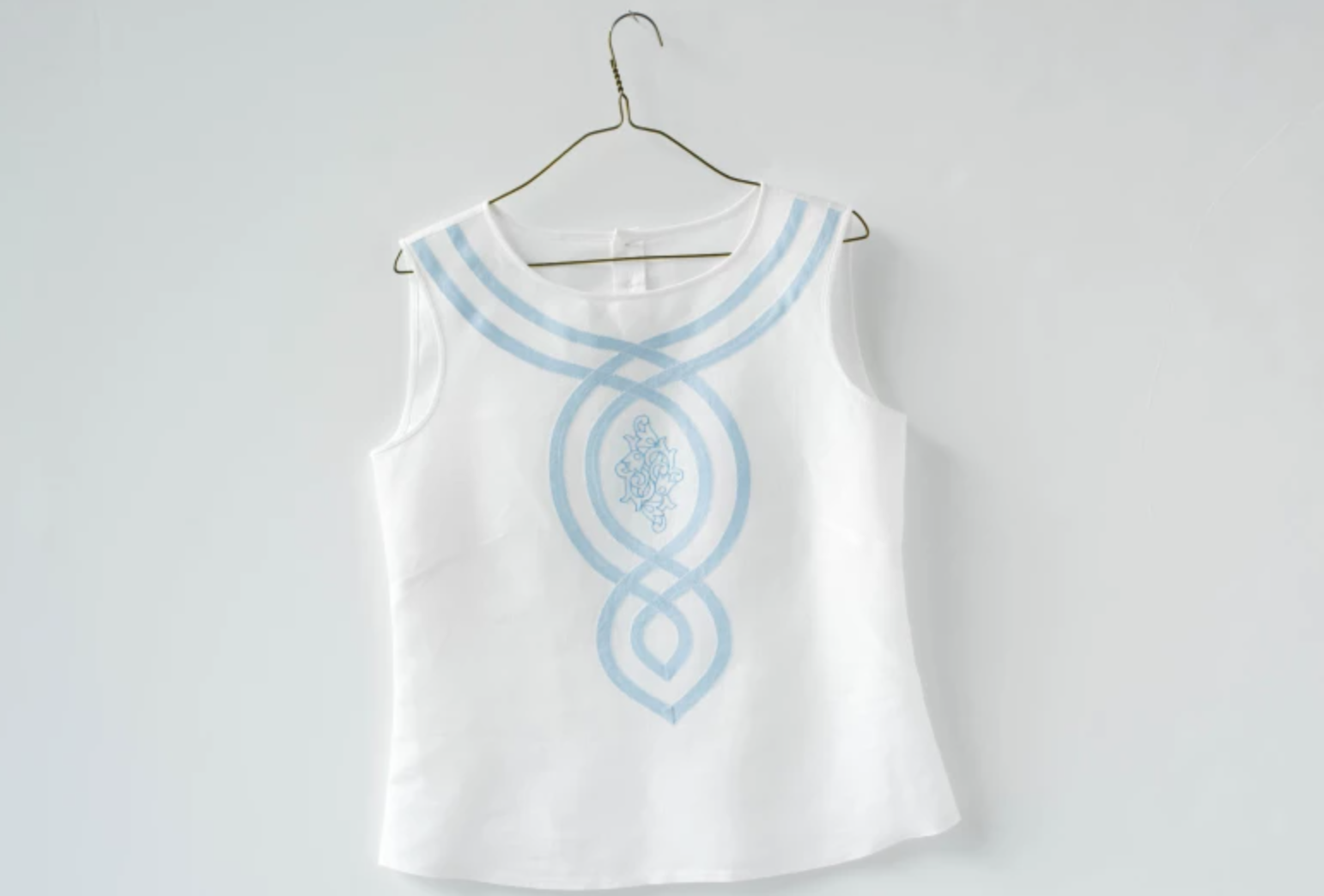 DIY your own bias tape with your favorite lightweight fabric, then stitch it down with a pin stitch. You can create any design you want, or use our downloadable template as a guide.
MAKE IT