When I first started sewing, I didn't have a fancy sewing machine. I had my moms 1970s Singer. It was a workhorse! In fact, when I created my very first lingerie pieces, I didn't even own a serger.
These days, I have a much more modern sewing machine and two sergers in my workroom, but prior to that I learned a few tips and tricks for creating long-lasting and professional-looking lingerie using just a regular sewing machine.
Sewing lingerie requires skills, and one is working with knit fabrics.
Use the right needle
Ball point needles
For knit fabrics, purchase a ball point needle. I usually use an 80/12 size. These needles are sometime also called "jersey" needles. Unlike sharps, which puncture through the fabrics, ball point needles work their way between the threads of the fabric.
Twin needles
My sewing game changed the day I discovered twin needles. You'll notice that with your sewing machine accessories kit, you'll have an additional plastic spool holder and a corresponding hole on the top of your machine. This is for holding an additional spool of thread when using your twin needle.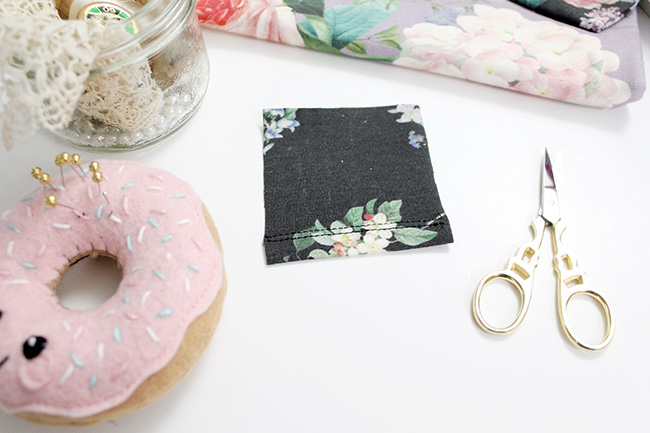 Twin needles create two parallel rows of stitching on the outside, with a zigzag stitch on the inside. This is my favorite method for stretch hems. I use it on stretch bindings as well. 
Twin needles are ridiculously easy to use. Simple thread your machine with two spools of thread instead of just one!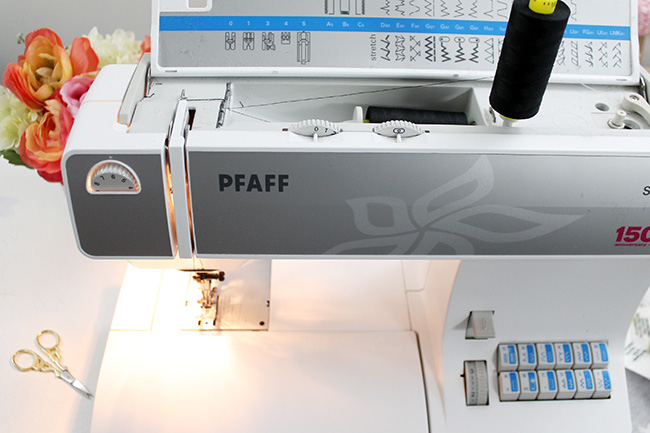 Choosing the right stitches
Most lingerie is made out of stretch fabrics, such as cotton lycra knits, stretch lace and stretch mesh. These fabrics tend to have quite a bit of four-way stretch. A benefit of sewing lingerie with a serger is that the overlock stitch naturally stretches with the fabric. If you're sewing without a serger, you need to replicate that function so that your form-fitting lingerie doesn't pop a stitch!
Zigzag stitches
Zigzag stitches can be used to sew seams that stretch, finish raw edges and apply elastic. It's the stitch I use the most on my sewing machine.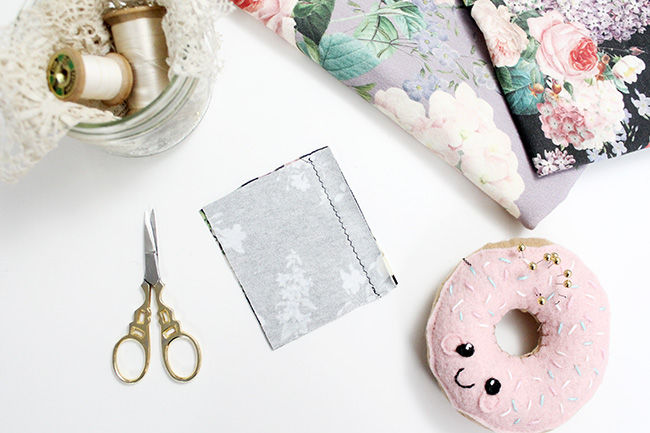 For sewing seams, use a short, narrow zigzag.  The beauty of knit fabrics is that they are not prone to unravelling. This means you can simply press your seam allowances open and just leave the edges raw. If you prefer a more finished edge, you can use a wider zigzag stitch to overcast the edges of your seam allowance.
Stretch stitches
The majority of domestic sewing machines these days come with a variety of stretch stitches. In fact, even my mom's 1970s Singer had some! This is a great time to dust off your sewing machine manual if you have it and read the section on stretch stitches. If you don't have a manual, it's time to experiment.
My Pfaff machine has a large selection of stretch stitches. These stitches attempt to replicate the function of an overlock stitch. They create a seam that has a lot of stretch. You can use them to sew your seam and simply trim back your excess seam allowance, or you can use the stitch to overcast the edge of your seam allowance.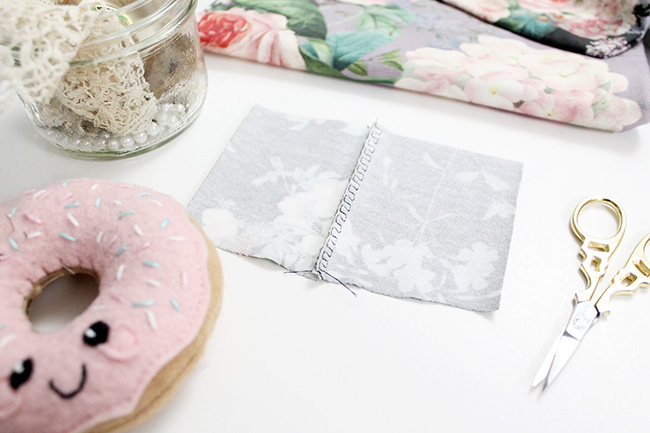 Most sewing machines have a variety of stretch stitches, so experiment to discover which stitch creates the effect and function you like the best.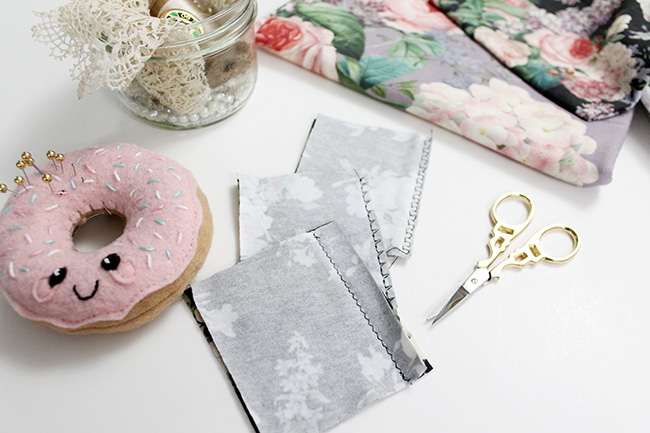 So, how does this all come together in an actual garment?
Here is an example of a pair of Claudia Panties I made entirely on my regular sewing machine. I used one of my stretch stitches to sew the gusset and side seams.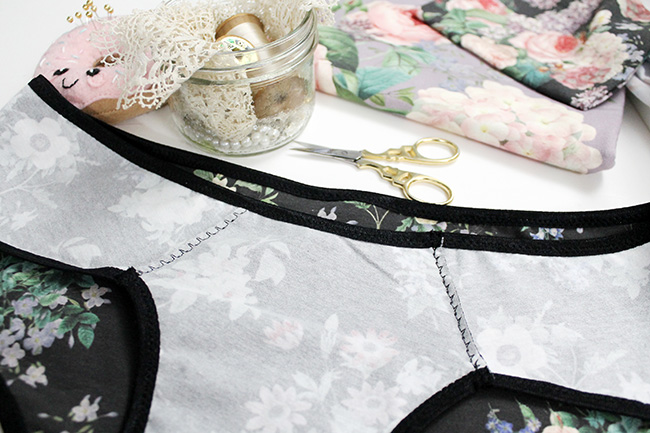 I simply trimmed my seam allowance back as close to the stitching line as possible and pressed my seams to one side. I used a medium-width and medium-length zigzag stitch to apply my elastic. The results are a durable garment, with seams that stretch and a nice clean finish!