If your scrap bin is filling up with leftover fabrics, we've got you covered! Here are 6 fun quilting projects, and links to some great scrappy quilt patterns, that are perfect for using up those leftovers! Be prepared to be inspired with some beautiful scrappy eye candy!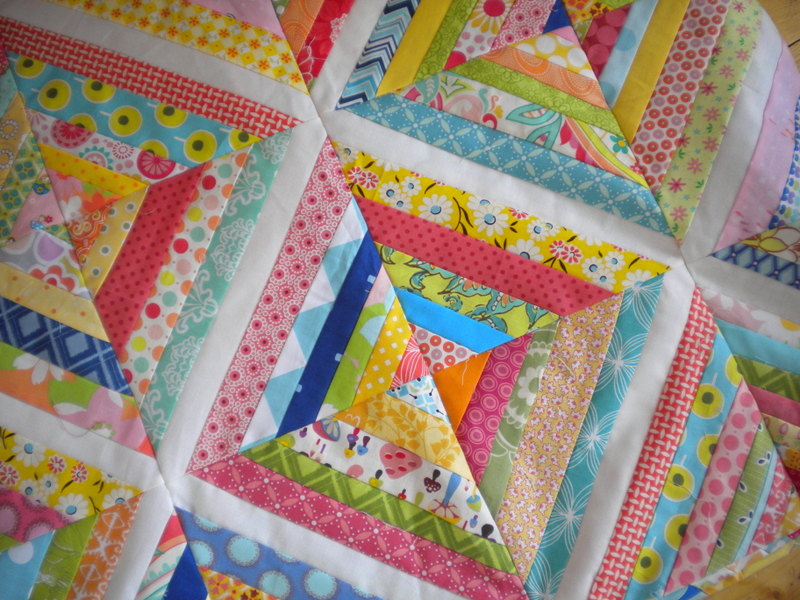 String block quilt top pieced by Diary of a Quilter
Create a string block
One simple way to use scraps is to have fun with string blocks. Check out our string quilt block tutorial and try this fun technique out for yourself! These blocks can be made in any size, and before you know it, you'll have lots of string blocks to use for a variety of quilting projects.
I love using scrappy string blocks to make cozy quilts — back them with flannel or minky fabric to create an extra soft and snuggly quilt. Potholders and mug rugs are also terrific projects for string blocks.
View string block patterns.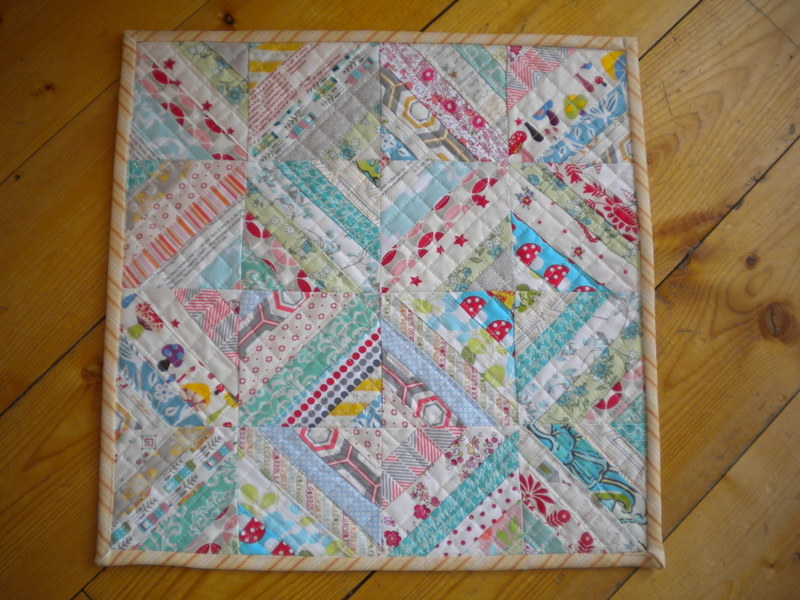 Mini String Quilt by Diary of a Quilter
Make a mini quilt
Mini quilts are another fantastic use for your scrappy quilt blocks. Cut the blocks down to size so your smaller proportioned quilt is just right to hang on a wall. The mini string quilt above was made by making 8″ finished string blocks then cutting them into fourths (4″ finished blocks) and then sewing the smaller blocks together to make this delightful arrangement.
Selvedge scrappy quilt by A Bright Corner
Make use of selvedges
When thinking about how to use your scrap fabrics, don't forget to save and use your selvedges. Many selvedges have a variety of colors, designs, and novelty pictures perfect for creating a fun piece of art! This mini quilt made of selvedges was created using the technique as described for the mini strings quilt above.
See more ideas for sewing with selvedges.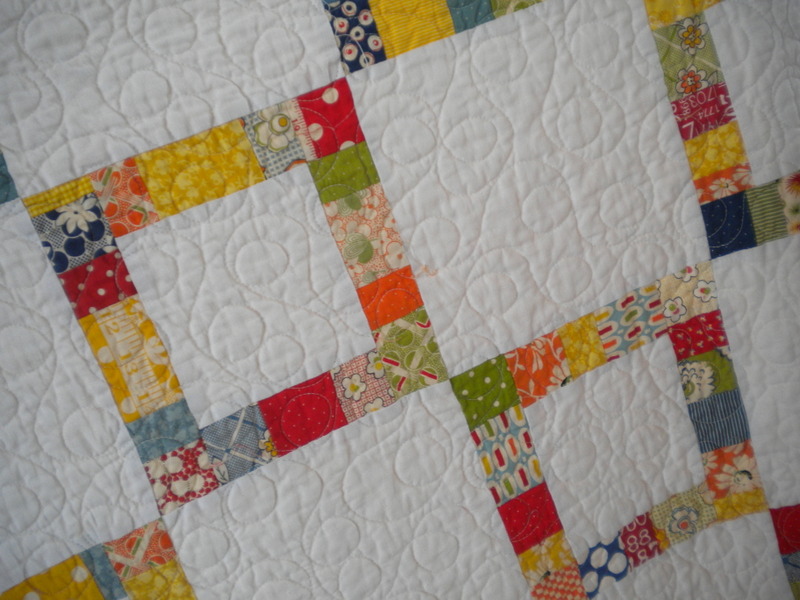 Scrappy Quilt by Diary of a Quilter
Stitch up a scrappy quilt
This simple-to-piece scrappy quilt is created with scrappy strip piecing and simple white background fabrics. Use a variety of colored prints or create a stunning two-color quilt using scraps of one colorway mixed with a contrast quilting fabric.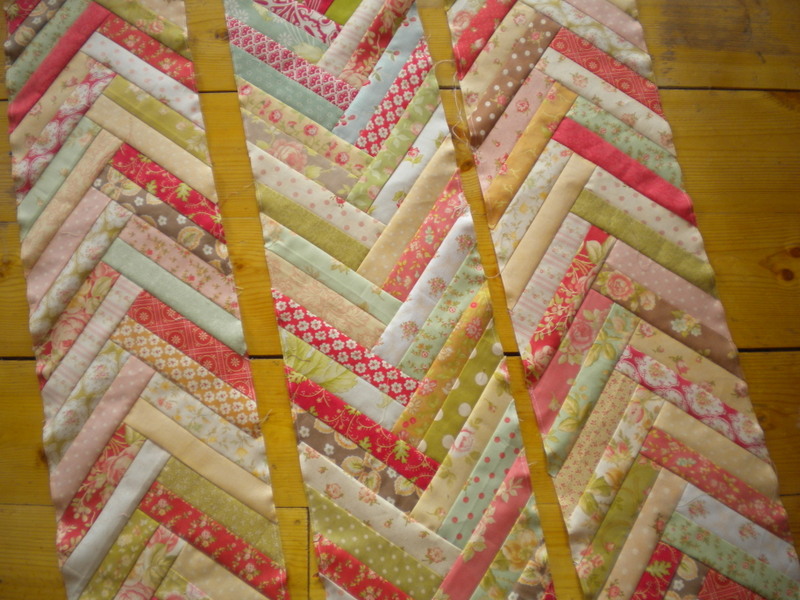 Scrappy Braids by A Quilting Life
Create fabric "braids"
Using strips of fabric to create fabric "braids" is another easy way to use scrap fabrics. Your braid blocks can be pieced in any length and can be used for place mats, table runners and quilts. The scrappy braid quilt above was pieced using scraps from a variety of fabric collections by Joanna Figueroa, instructor of the Craftsy class Simple Fresh Quilts.

View patterns featuring braids.
Scrappy place mat by Diary of a Quilter
Make mug rugs or place mats
Scraps and strips of various sizes can be pieced together Log Cabin style until they are the perfect size for a mug rug or place mat. There are no rules when piecing scrappy quilt blocks. Just start with a favorite focal fabric, and keep adding bits and pieces of scrap fabrics until you have a happy quilt. The place mat above was quilted using the quilt-as-you-go technique you can learn in Tara Rebman's Quilt-As-You-Go Patchwork Bags Craftsy class.
View place mat patterns and FREE mug rug patterns.
For more stash-busting inspiration, sign up for the Craftsy class Big Techniques from Small Scraps with Sarah Fielke. You'll get loads of scrappy quilt ideas while learning quick and easy methods for successful needleturn appliqué, as well as how to use 45-degree and 60-degree rules to create an endless amount of shapes.
What is your favorite way to use your scraps?