If you don't have time to make a full-sized quilt, or if you're looking to expand your quilting skills by sewing with small pieces, a mini quilt might be just the project for you. Mini quilts come in a variety of sizes and usually feature miniature blocks created with small pieces. They are terrific projects for trying out new techniques, experimenting with color combinations, and utilizing fabrics in your scrap bin.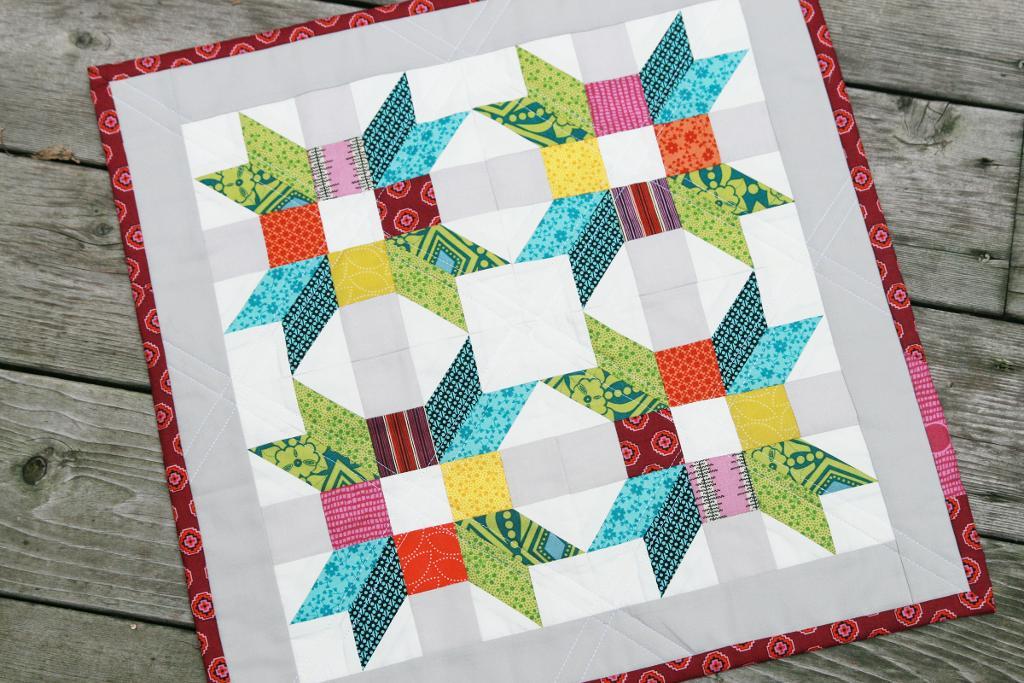 Before you start sewing your mini quilt, here are 4 tips to keep in mind:
1. Measure and cut carefully.
Accuracy is especially important when sewing mini quilt blocks constructed with small pieces, so be sure to check that your measurements are accurate.
2. Be sure you are using an accurate seam allowance.
If your pattern calls for a ¼" seam allowance, test sew a seam and check the measurement for accuracy. If needed, adjust the width of your seam allowance. Many mini quilts require a scant ¼" seam, which means your seam allowance will be just about a thread's width smaller than ¼".
3. Prep your fabric.
Since even the slightest amount of shrinkage can affect accuracy when sewing with small pieces, be sure to iron your fabric before cutting. Often ironing will shrink fabrics just the slightest bit, which could end up making a big difference with your small quilting.
4. Use simple quilting.
Think simple when choosing quilting designs and patterns for your mini quilt. Straight lines or wavy lines work best and won't be too much of an addition to your small sized quilt.
Ready to give it a go? Here ares some fun mini quilt projects and patterns to try: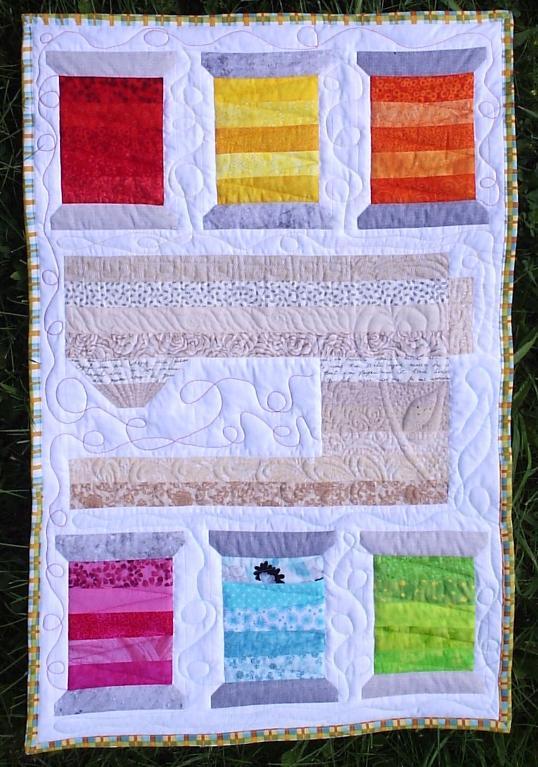 Photo via Craftsy member Lorna McMahon
With it's use of simple piecing, the My Sewing Room Mini Quilt from Craftsy member Lorna McMahon is good mini quilt project for beginners to try. It measures 18″ by 28″ and features spool blocks created via strip piecing, along with a focus strip-pieced sewing machine.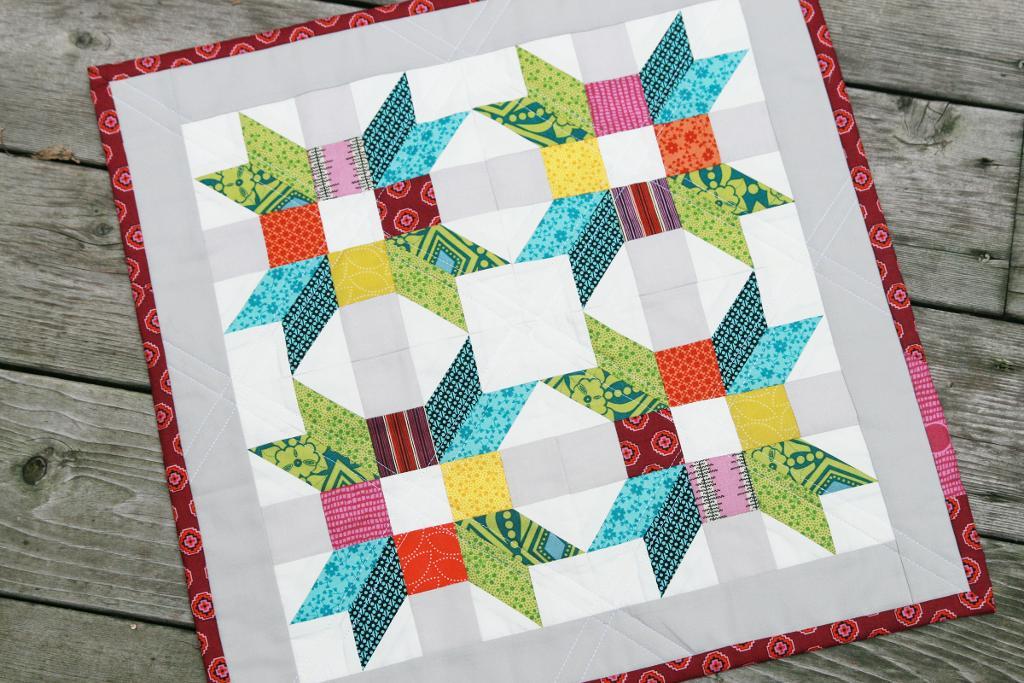 Photo via Craftsy member Fresh Lemons
The Poinsettia Mini Quilt pattern available on Craftsy finishes at 18″ by 18″ and can be made up as a throw pillow or finished to be used as a wall hanging or table topper. This pattern is also suitable for beginners as it uses simple shapes and piecing.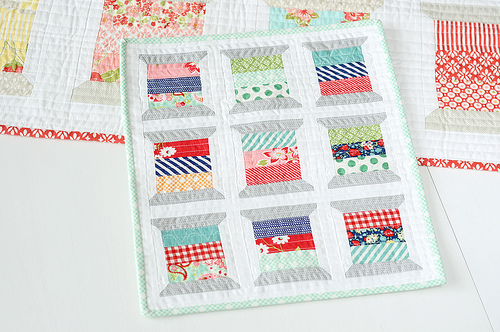 Photo via Camille Roskelley
Craftsy instructor Camille Roskelley recently designed several mini quilts that are petite versions of some of her popular full-sized quilts. In fact, you can make a mini version of the popular Spools quilt from her class Playful Piecing Techniques. When finished, the Mini Spools pattern measures 14″ by 16″ and uses a 3 ½" by 4 ½" block.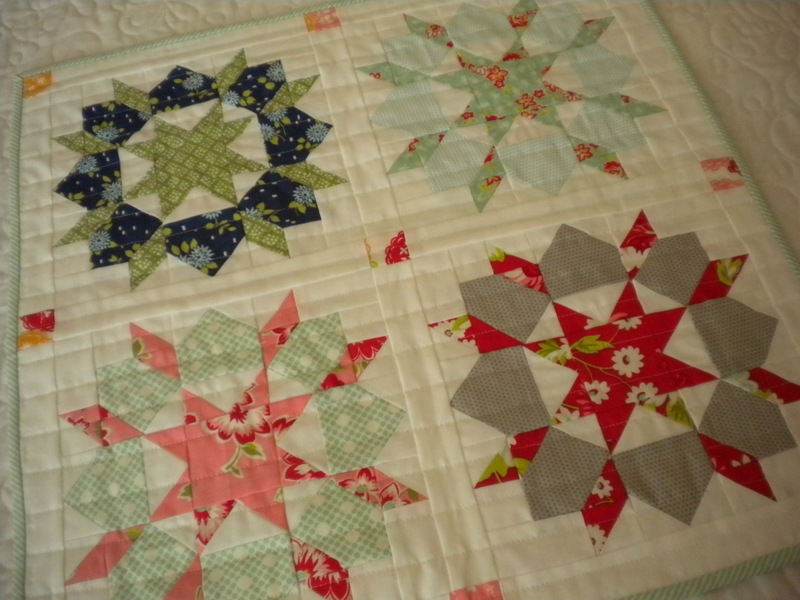 Photo via A Quilting Life
Swoon is a another popular quilt pattern from Camille Roskelley. The full-sized version is made with jumbo 24" blocks, however, the delightful Mini Swoon pattern features easy-to-piece 8″ blocks.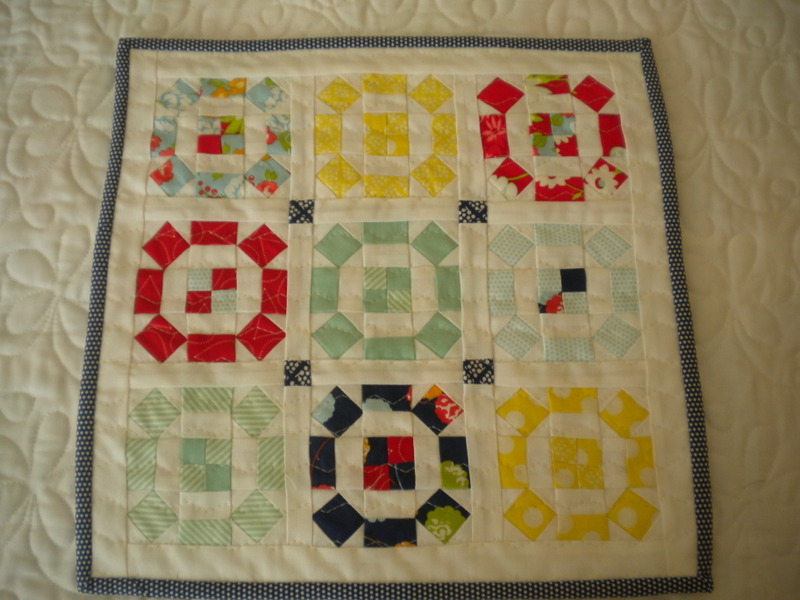 Photo via A Quilting Life
Another fun mini quilt by Camille Roskelley is the lovely Mini Puddle Jumping quilt pattern, which measures 12″ by 12″ and features 3″ by 3″ mini blocks set together with narrow sashing.
What's your favorite thing about sewing mini quilts?