For most quilts larger than a crib-size project, it is necessary to piece fabric together to make the quilt backing. This is because quilting fabric is typically 40 to 44″ wide, and you need to allow for extra backing fabric on all sides.
If you have several yards of matching fabric, you can join this to make a basic pieced quilt backing. You can also piece together different fabrics and sew pieced quilt backs that are every bit as interesting as the front.
Here are some tips to help you learn how to piece quilt backing that's a perfect fit every time!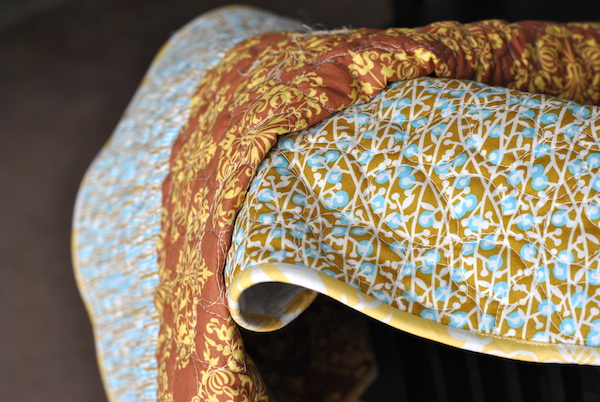 Photos via Lindsay Sews
Tips for piecing quilt backing
1. It's a good idea to make the quilt backing larger than the quilt front by at least 4″ on each side. Longarm quilters may require the quilt backing be even larger on each side, so make sure to check if you plan to send a project off for quilting.
2. To determine the continuous yardage of fabric needed for a quilt back, visit Quilter's Paradise and check out their free Quilt Backing and Batting Calculator. Enter the height and width of your quilt top plus the required overage (4″ on each side is 8″ extra in both directions) to determine how many yards of backing fabric are needed. For example, a quilt top 60″ x 80″ (or 68″ x 88″ with overage) needs a minimum of five yards of backing according to the calculator.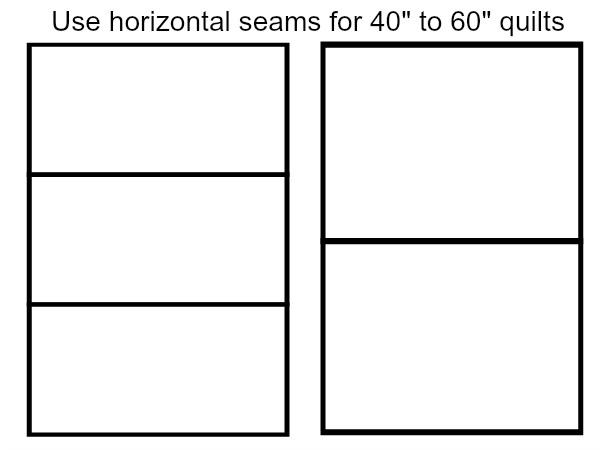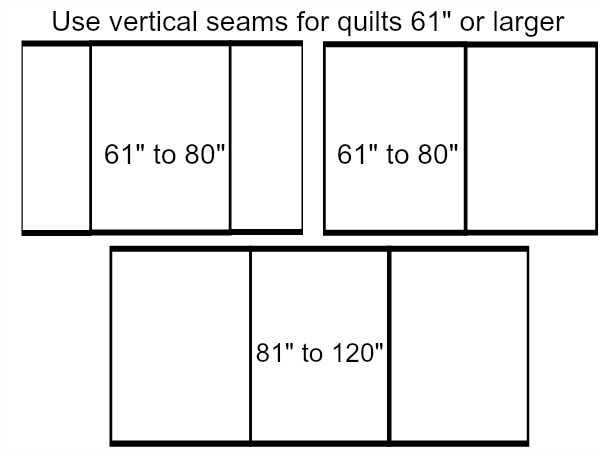 3. Which way should the seam run? The seams used to piece quilt backing can run vertical or horizontal depending on the size and shape of your project. When in doubt, it's a good idea to check the yardage needed for both options and choose the one that requires less fabric. As a general rule, the charts above show suggestions for piecing quilt backs 40″ to 60″ with the seams running horizontal and 61″ or larger quilts with the seams running vertical, in order to maximize fabric.
4. Always test for the grainline of the fabric and join fabric along that matching grain. This means the crosswise grain will be pieced to another crosswise grain (more stretch), and the lengthwise grain will be sewn to another lengthwise grain (less stretch).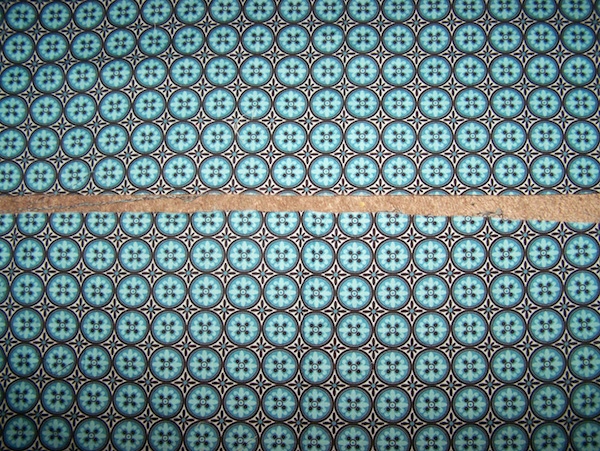 5. When piecing together patterned fabric, remember to account for the seam allowance if you are trying to match prints. For example, the blue circles will not line up when pieced together, so you may wish to cut off a bit extra from one side before joining if you want the pattern to appear continuous.
6. If desired, a 1/2″ seam allowance can be used on quilt backing to make the seam more durable. Press the seam open to help it lay flat.
7. To avoid piecing quilt backing all together, look for quilting fabric that is 108″ wide and buy enough continuous yardage to cover your quilt back. When basting your quilt, you may wish to trim it a bit smaller to avoid having to contend with all this extra fabric.
Do you have any tips for how to piece quilt backing?
Free Online Quilting Class
Learn quiltmaking basics and make four treasured quilts.Enroll FREE Now »