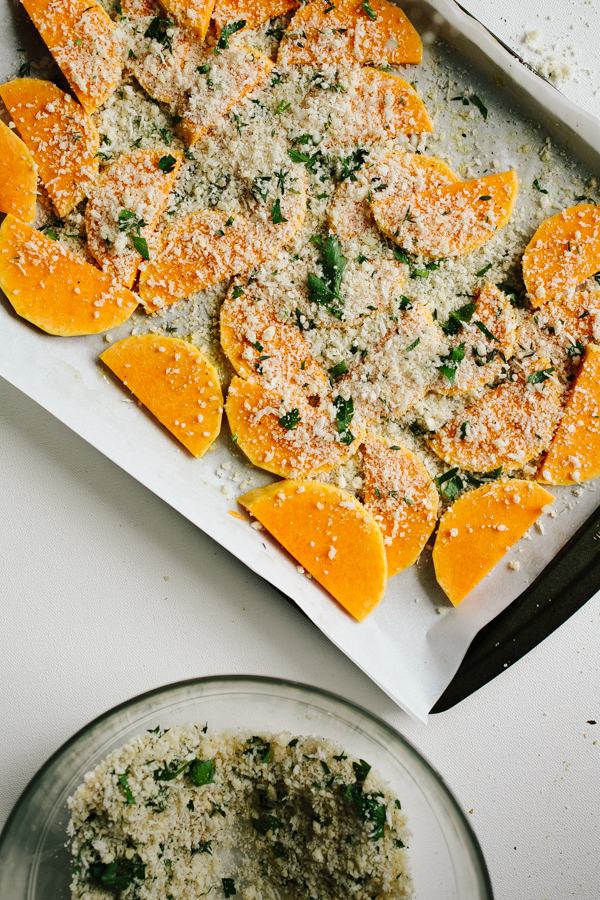 Autumnal cooking is all about showcasing squash, and sweet butternut squash is always a go-to. Whether you're making it into a winter soup or going all-out with butternut squash gnocchi, the possibilities for this gourd are endless.
If you're looking for something simple and snackable (an appetizer before Thanksgiving dinner , perhaps?) simply roast a sliced squash in spices, Parmesan and bread crumbs for a sweet and savory dish. You — and your guests — will love it!
Parmesan-Crusted Roasted Butternut Squash
Yield: serves 6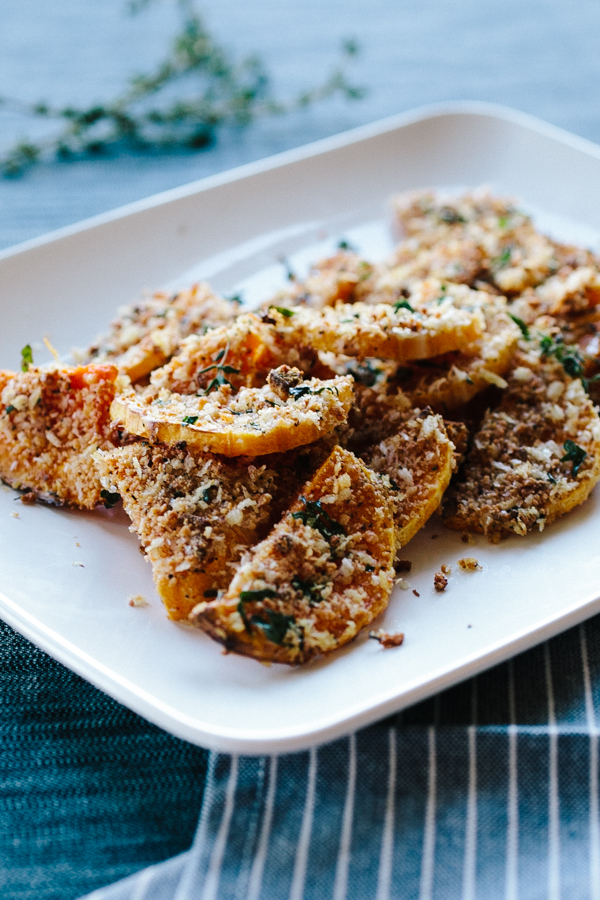 Ingredients
1 small butternut squash, peeled, halved and cut into ¼ inch thick slices
2 tablespoons olive oil
1 teaspoon kosher salt
½ cup Panko bread crumbs
1 cup grated Parmesan cheese
½ teaspoon fresh ground nutmeg
1 teaspoon fresh ground pepper
¼ teaspoon kosher salt
2 garlic cloves, finely chopped
2 tablespoons finely chopped fresh thyme
2 tablespoons chopped parsley
Instructions
1. Preheat oven to 400 F. Line a large baking sheet with parchment paper.
2. Toss the squash with olive oil and kosher salt. Place the squash in a single layer on the prepared baking sheet.
3. In a bowl combine the bread crumbs, Parmesan, nutmeg, pepper, salt, garlic and thyme. Stir to mix well.
4. Sprinkle this all over the squash and roast until tender, about 40 minutes.
5. Garnish with parsley and serve warm or at room temperature.