Does your family leave milk and cookies out for Santa? How about some carrots for his reindeer? Get your kids and grandkids in on the Christmas in July fun with this fast & friendly quilting project: a Christmas place mat that's sure to brighten Santa's night this upcoming December.
This Christmas lights place mat is made using fused fabric. Kids can help cut the shapes and lay out yarn on the fabric to determine where the lights will go, making it a fun project for the whole family!
How to make a Christmas light place mat for Santa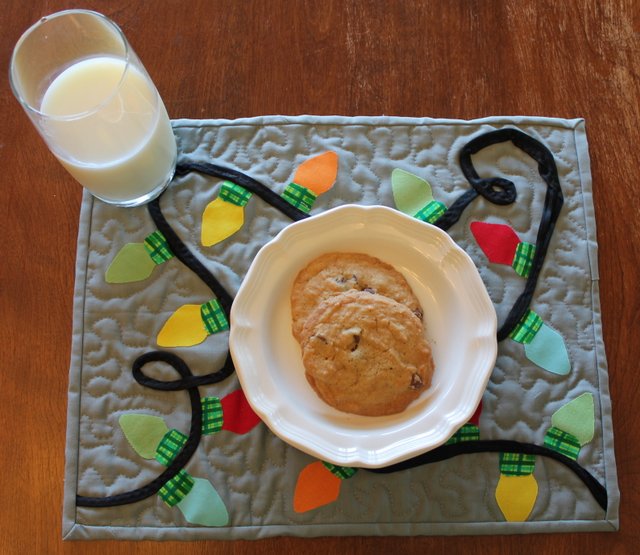 Photo via Craftsy blogger Jackie White
Supplies:
48″ black cording or yarn for the string of lights
11″ x 14″ rectangle of fabric for the background (grey was used)
Five 3″ squares of bright fabric for the lights (red, blue, green, orange and yellow)
5″ square of patterned fabric for base of light
Fusible product  with paper back such as Wonder Under
11″ x 14″ of backing and batting
Fabric for binding
Template – pictured below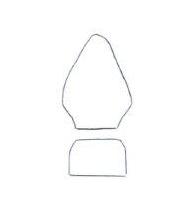 Instructions
1. Fuse the wrong  side of the five 3″ squares of fabric and the 5″ square to the fusible product.
2. Trace the light bulb template onto the 3″ squares of fabric, 3-4 per square and cut out.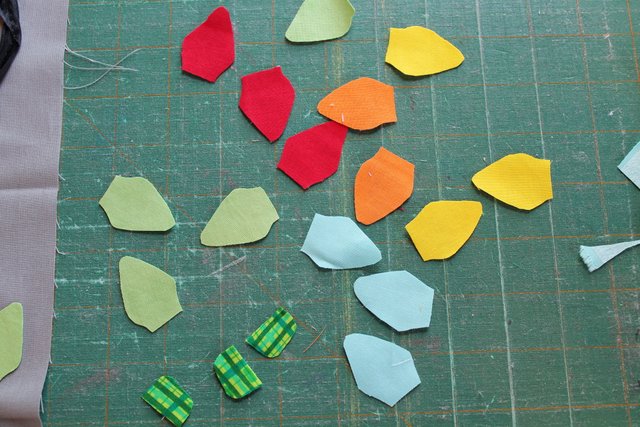 3. Trace the base template onto the patterned fabric, making 15 and cut out.
4. Arrange the yarn on the 11″ x 14″ piece of background ensuring that you are leaving room for the lights to go on. Pin to hold and sew a zigzag stitch on top of the yarn with matching thread. Don't worry about any puckers, they come out when you quilt.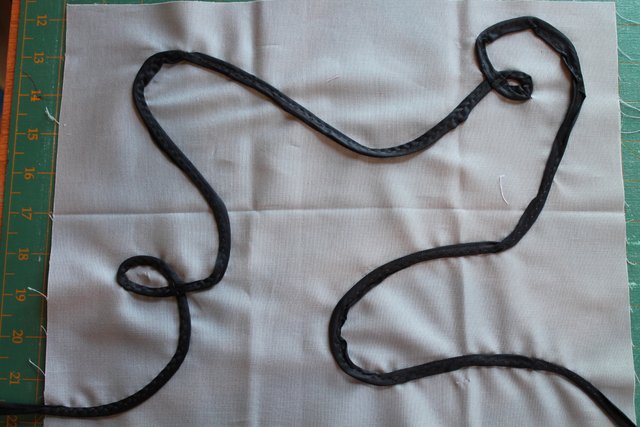 5. Place the bases around the yarn in a pleasing manner and add the lights to the bases tucking them under slightly. Follow manufacturer's instructions for fusing, and fuse the light bulbs in place.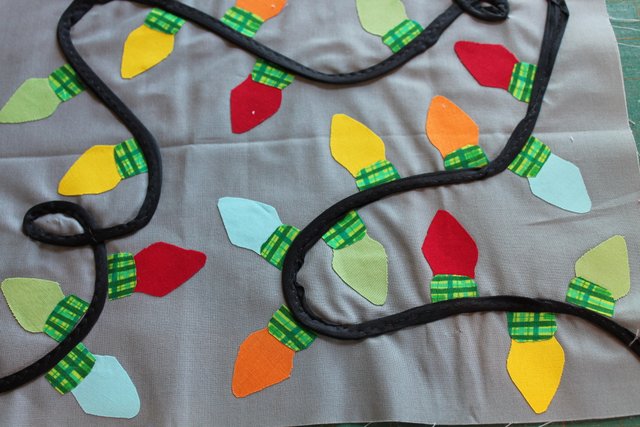 6. Quilt around the lights and yarn allowing the string of lights to pop off the quilt. Trim and bind.
Leave cookies, milk and a few carrots out for Santa!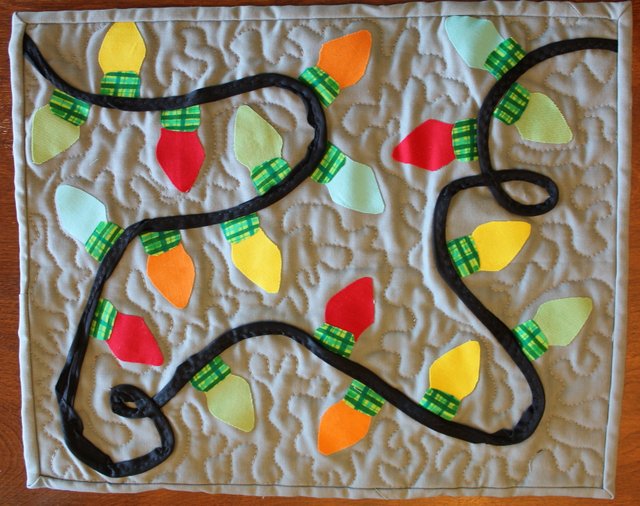 7. Optional: For a fun twist, make a few in different sizes for the elves and the reindeer.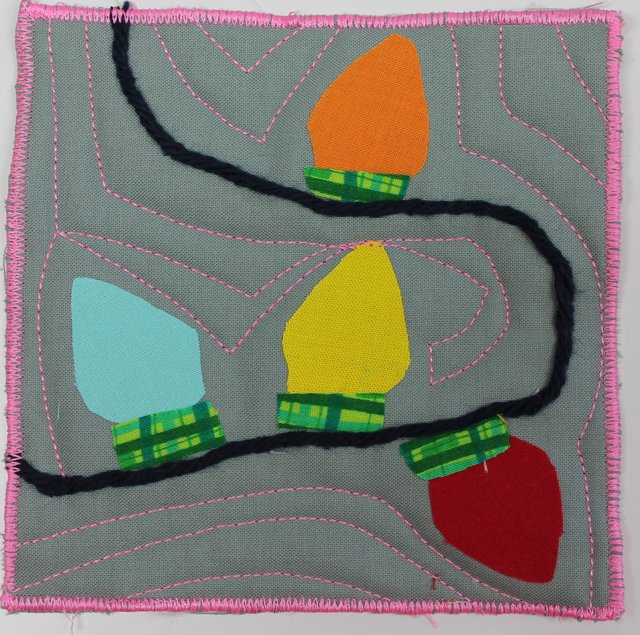 Who will you make your Christmas place mat for?