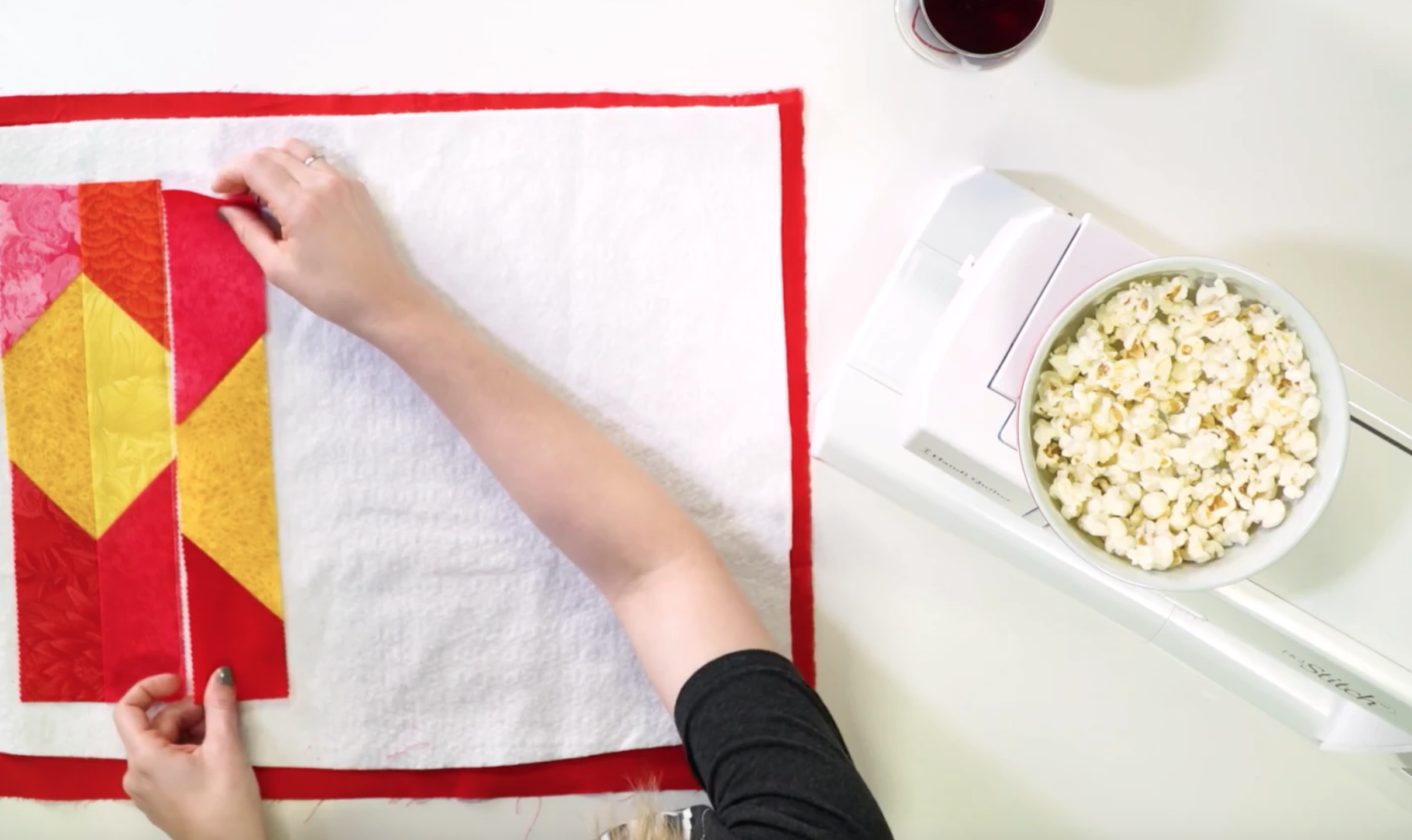 Quilt-as-you-go breaks down your projects to make them much more manageable, making them oh-so-perfect for quick stitching. Brush up on your QAYG techniques, then break out your machine. These projects will go so fast, you can whip up any one of 'em in a single weekend.
1. Make a Mini Quilt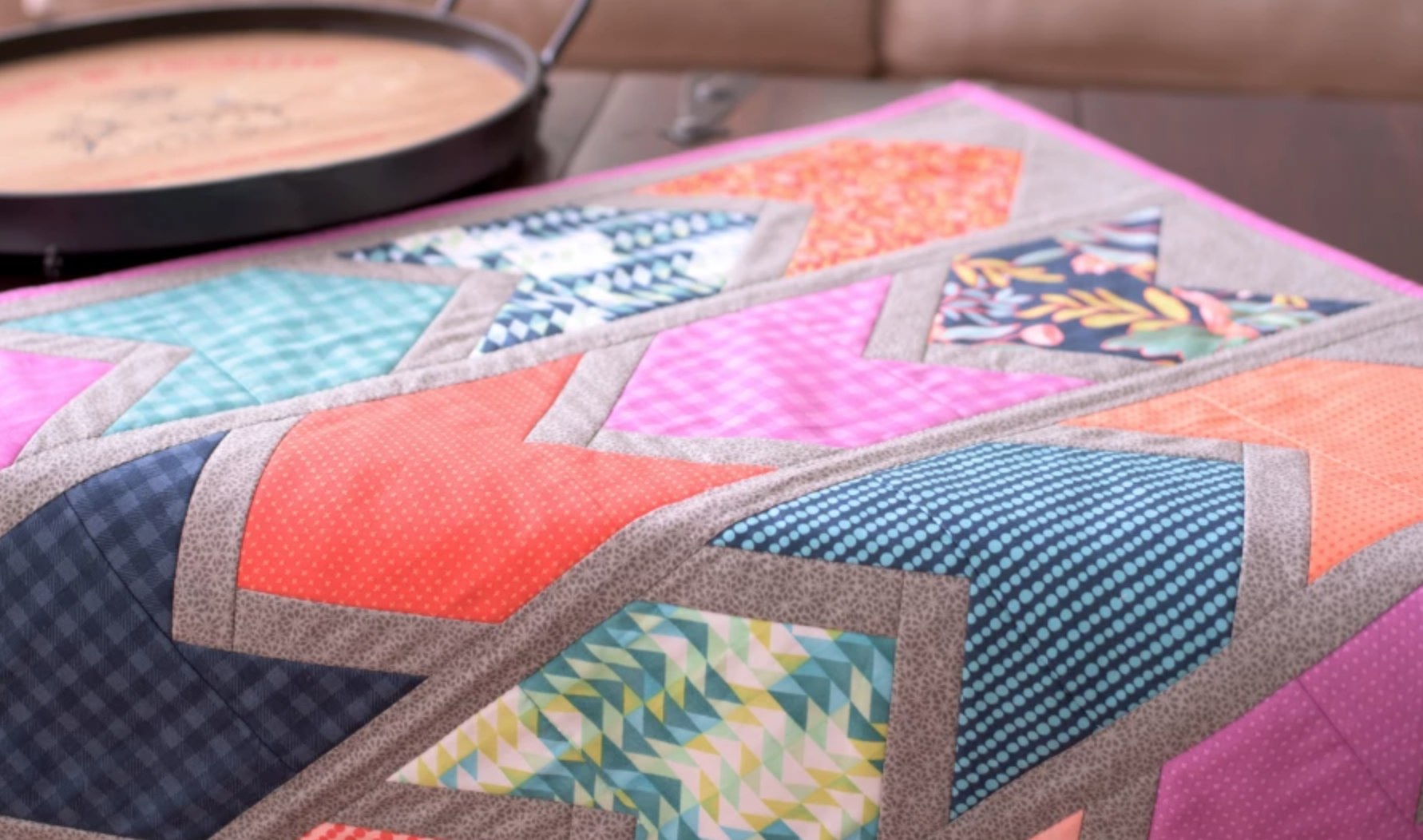 True, this isn't as tiny as some other quilting projects. (Hello, mojo minis!) But this 30″ x 33″ piece is perfect when you feel like tackling a smaller endeavor. Might we suggest hanging it on your wall?
MAKE IT
2. Stitch the Crossroads Runner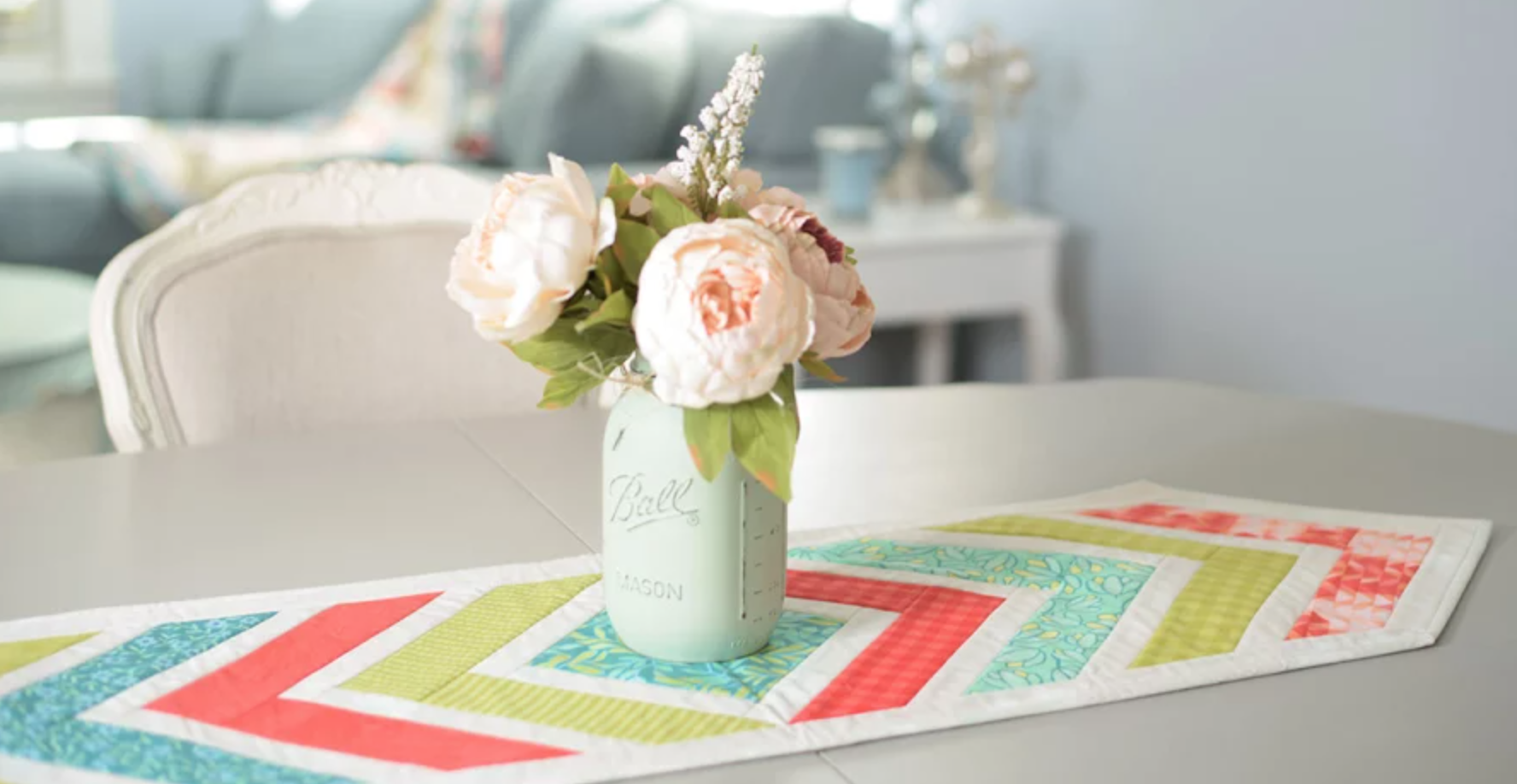 The best thing about this table runner —aside from how cool it looks — is how easy it is to stitch. There's only straight-line piecing, so there's absolutely no pre-piecing involved. Once the batting is prepared, you can start from the center square and work your way out.
MAKE IT
3. Piece Together a Diamond Pillow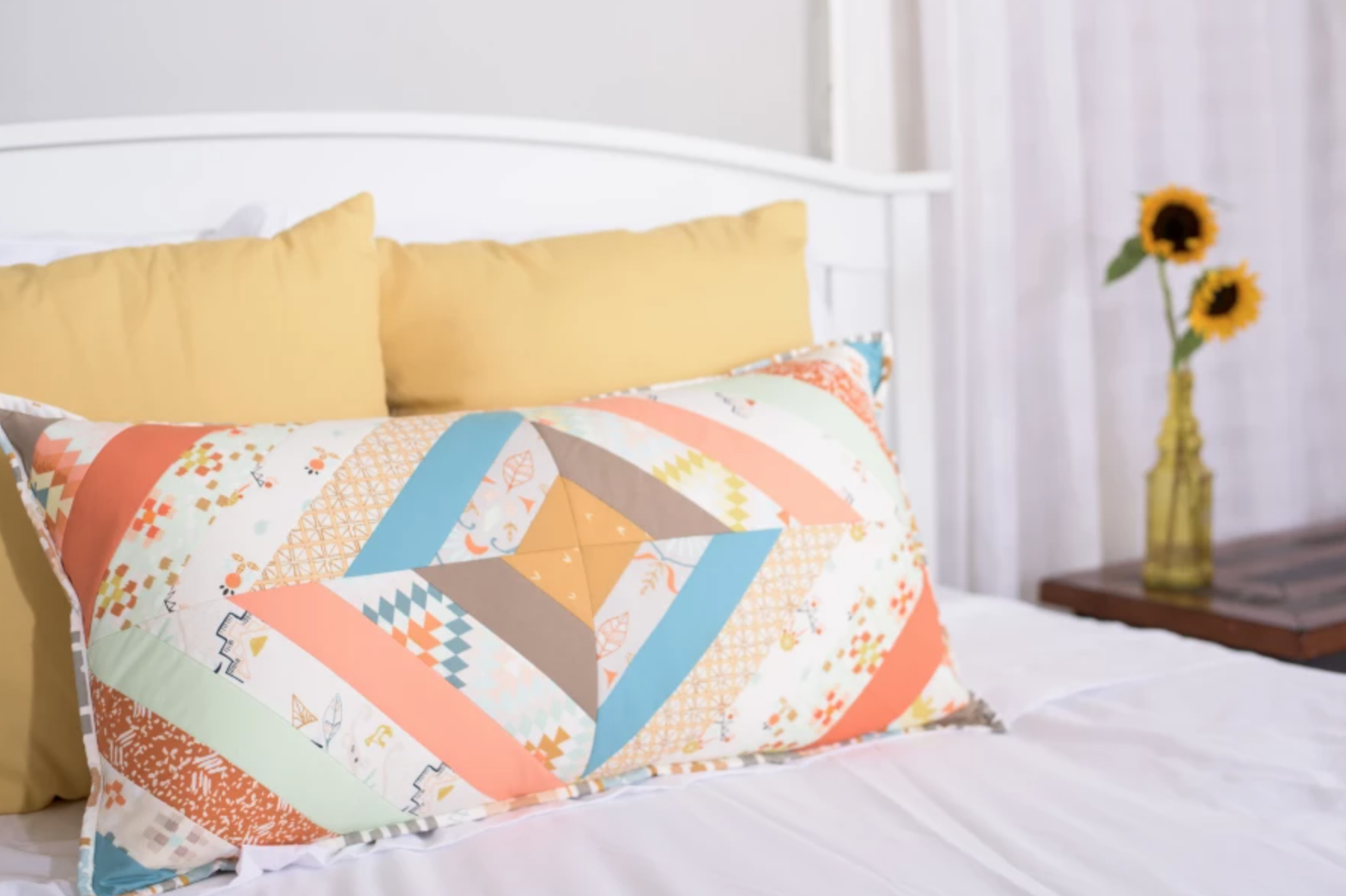 Whether you stick to a color scheme using precuts or stash-bust with fabric you already have on hand, your bed needs this pillow. Just cut out some rectangles and piece 'em together at a 45-degree angle, then bring your blocks together to create that gorgeous diamond look.
MAKE IT
4. Mix It Up and Make Placemats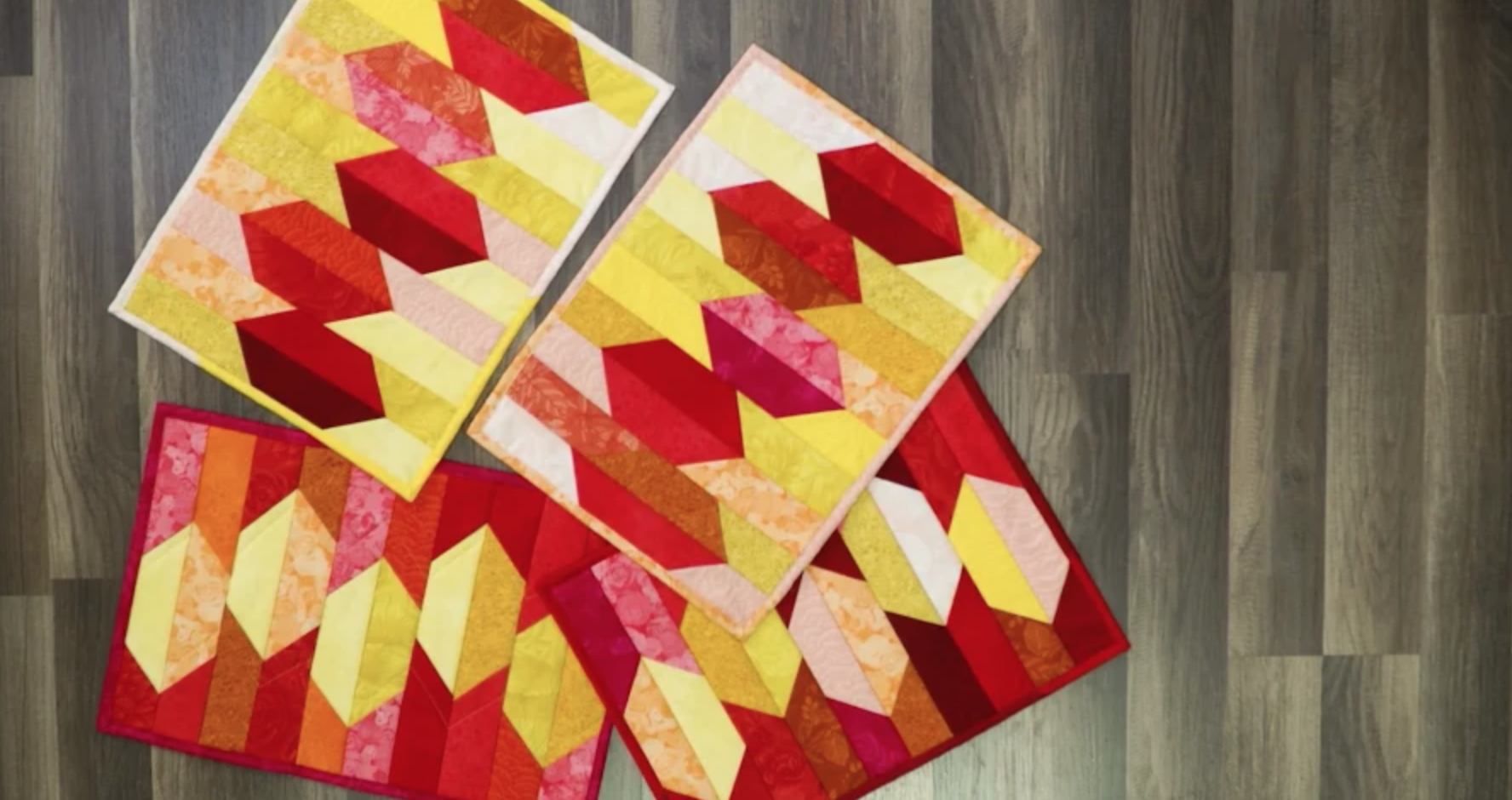 These placemats come together quick thanks to time-saving precuts. (You can make 'em even faster by stacking and cutting, too!) But here's the real secret: Instead of following the traditional QAYG technique, piece your strips before you sew them onto your backing and batting. It'll make your design look different than typical QAYG projects.
MAKE IT
5. Bust Your Stash Pile for a Pillow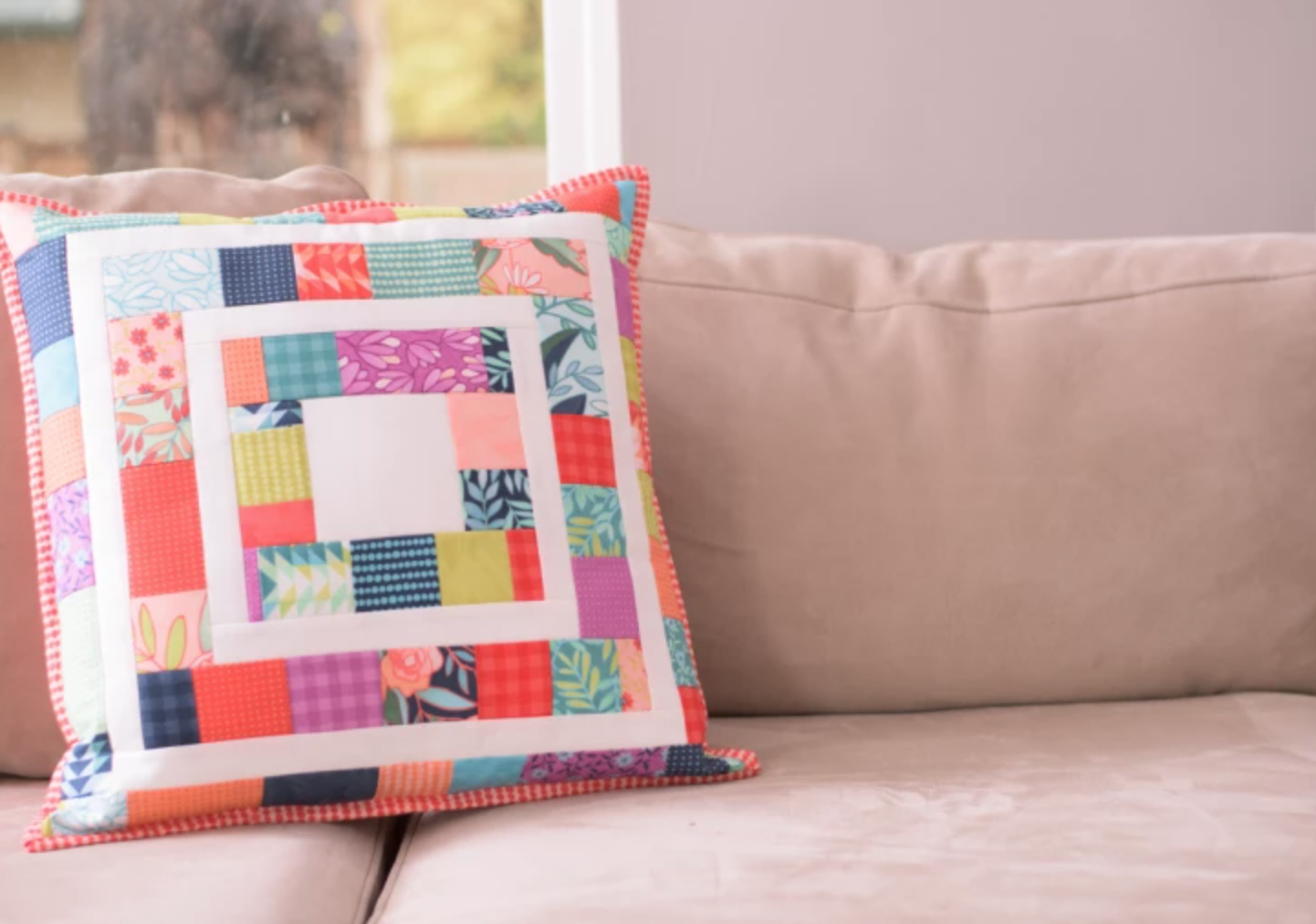 With all the little squares that make up this pillow, it's a go-to stash-busting project. Just stitch pieces from your scrap bin together (don't worry if they're different sizes and lengths), press the seams all to one side and use a quilting ruler to cut 'em into the dimensions you need. If your scrap pile is anything like ours, you may have just enough pieces to make two or three of these beauties.
MAKE IT
6. Piece a Simple Strip Table Runner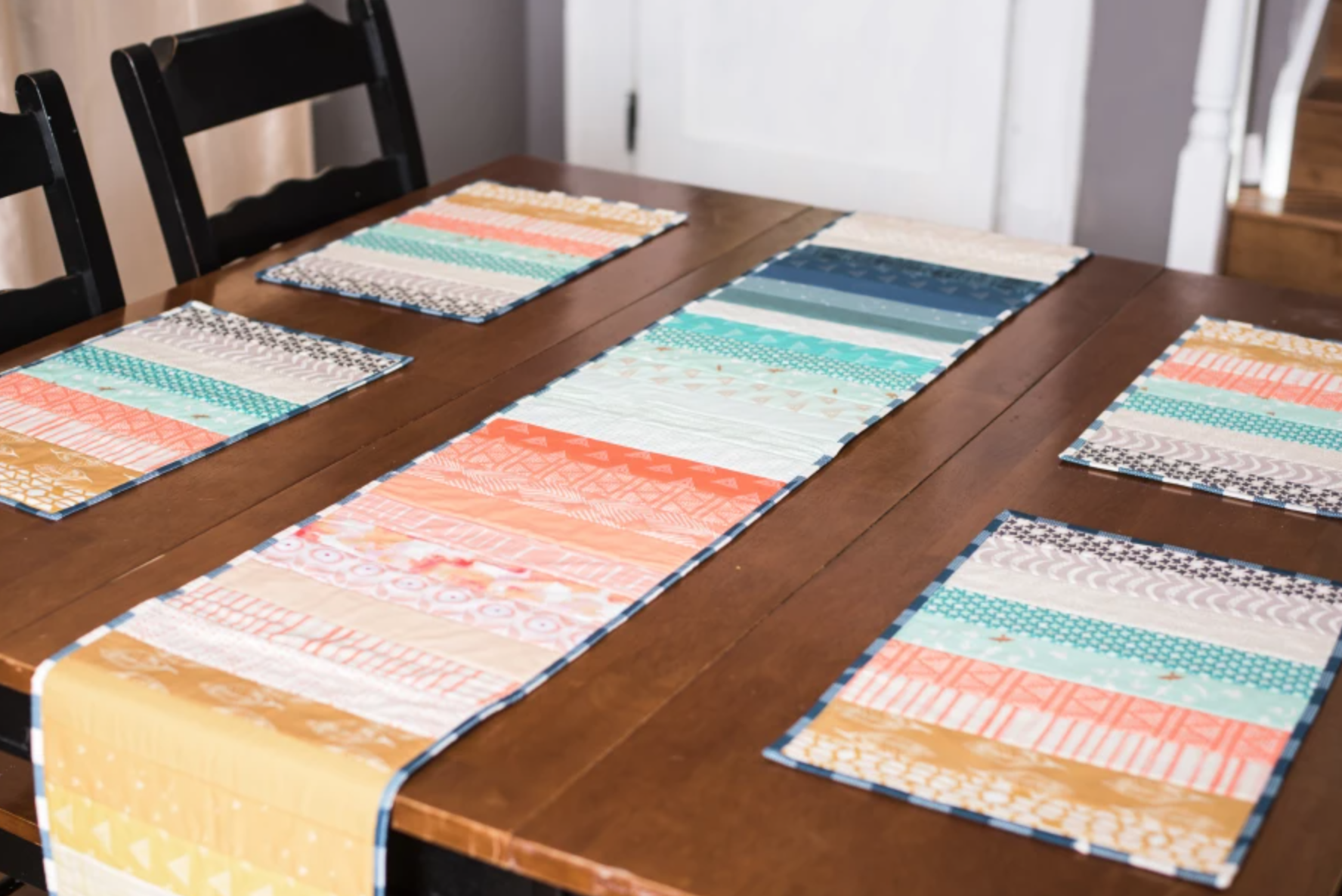 This project, with its long batting and backing pieces, is a great stepping stone to larger quilting projects. And because we're using strips with identical dimensions, the table runner is totally jelly roll-friendly. Bonus: Once you're done, you can use the leftover fabric to stitch up matching placemats.
MAKE IT