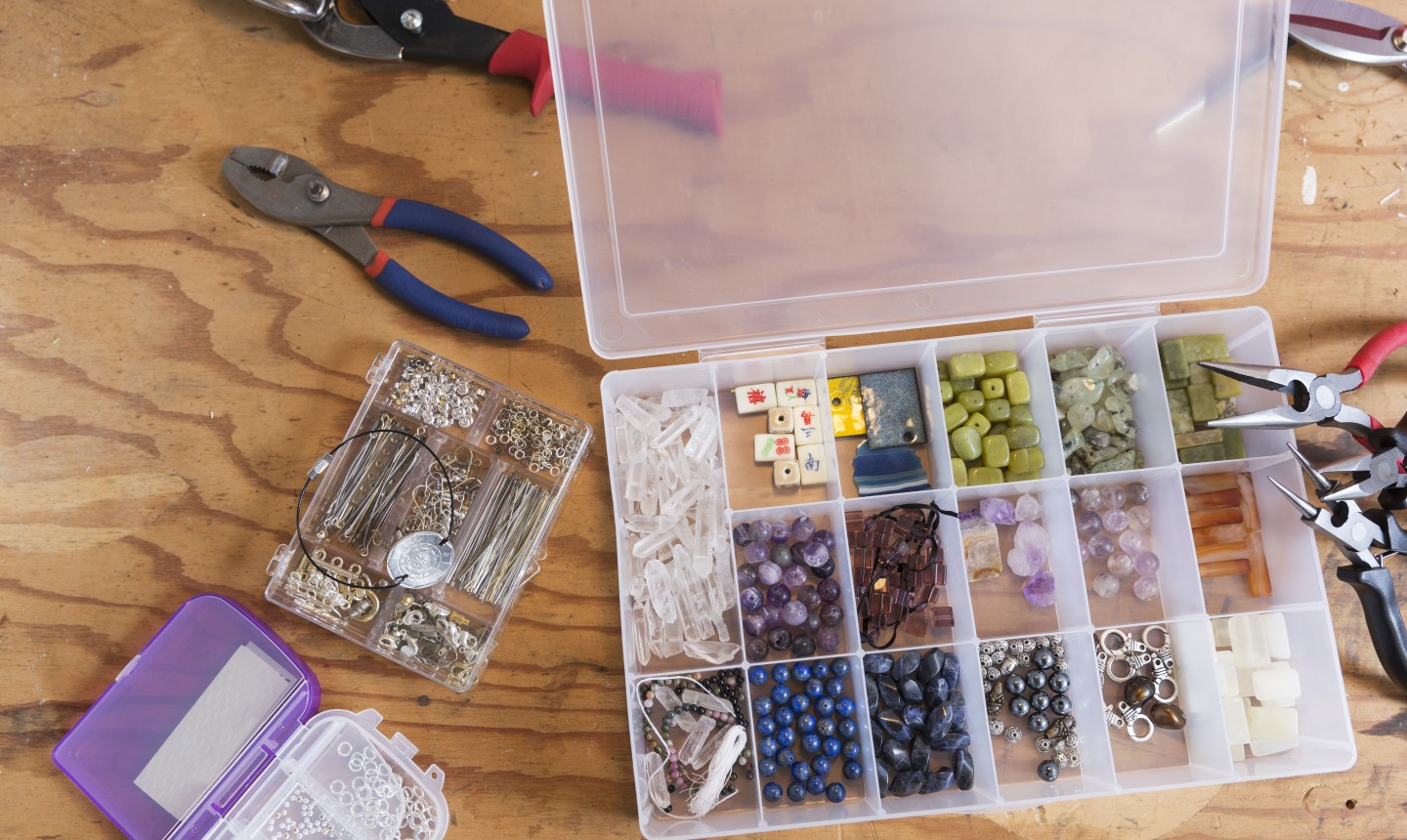 Storing your jewelry-making supplies properly is a must. It makes projects more efficient and hassle-free, and it gives you that total zen feeling of crafting clutter-free! If you're wondering where — and how — you can store your tools, wire and all those beads, here are some fun ways to make the most out of your crafting space.
1. Make a Place For Everything, and Put Everything in Its Place
Moms say this all the time, and it honestly applies to everything — kitchen cupboards, your fabric stash, photos and, yes, jewelry-making supplies. Basically, you can't just shove the crimping tubes in with the wire cutters one day and over by the beading wire the next. If you do, it's unlikely you'll be able to find either one when you need 'em.
That's why it's best to group similar supplies together. Start by organizing them into piles, then find appropriately-sized containers for each pile. (This is a smart sub-rule: always use the right size container.) There are jewelry-specific storage containers you can buy, or you can upcycle fishing tackle boxes or stationary organizers.
2. Keep Your Stuff Visible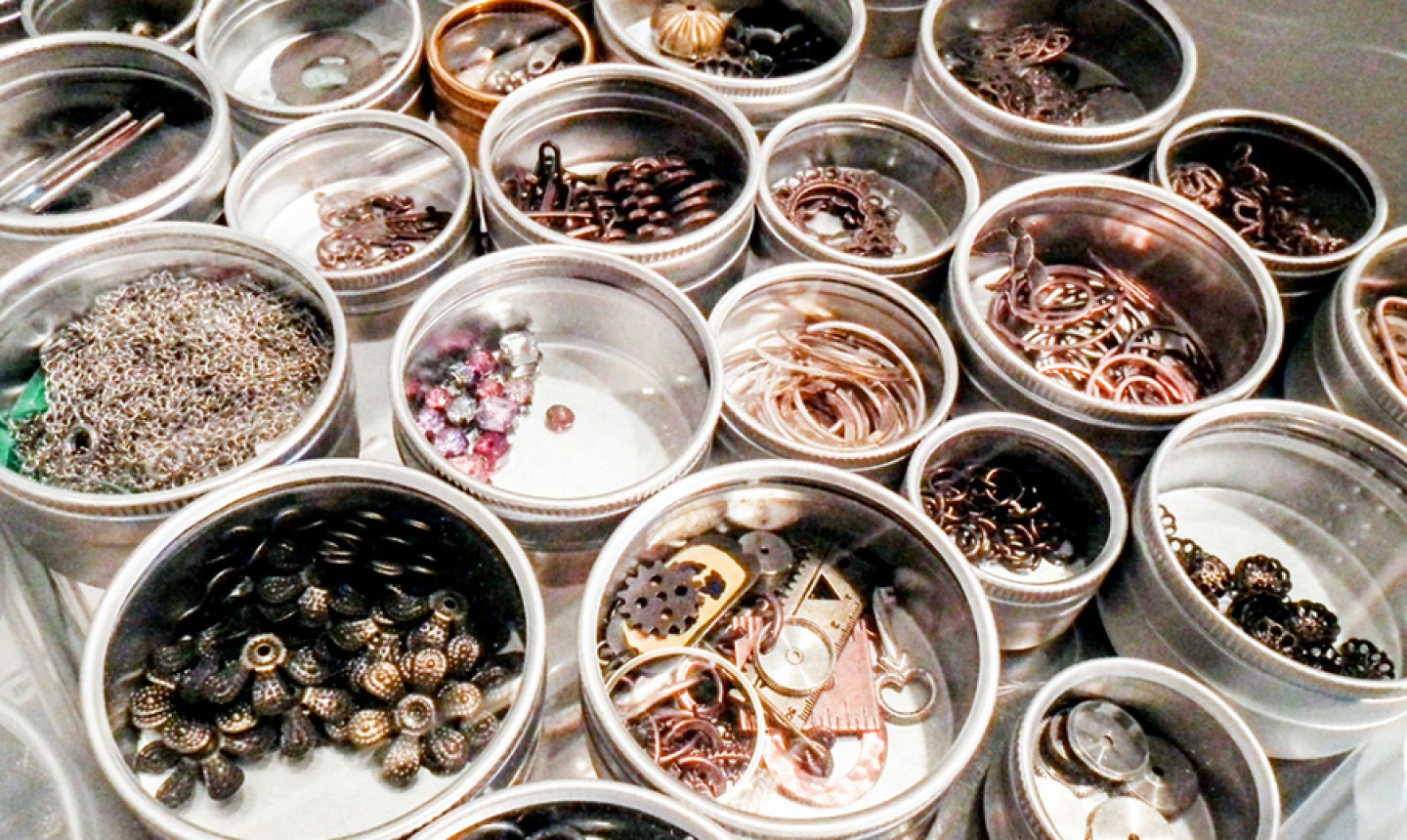 If you're an avid crafter, it can be easy to lose track of supplies even when they're properly stored. That's why we're big fans of keeping stuff visible. Take advantage of wall space and mount tools and wire on pegboards, making it easy to spot the type you need. And use clear storage containers, like mason jars or watchmaker's cases — small, round aluminum tins with glass lids you can see through — to make locating the perfect beads and jewelry clasps a cinch.
3. Have Important Tools Within Reach
Determine what supplies you use the most in your jewelry construction, then keep them closest to you (be it in a nearby drawer, caddy or on a pegboard over your workspace). After all, nobody wants to keep bending and stretching to reach those flush cutters!
4. Label, Label, Label!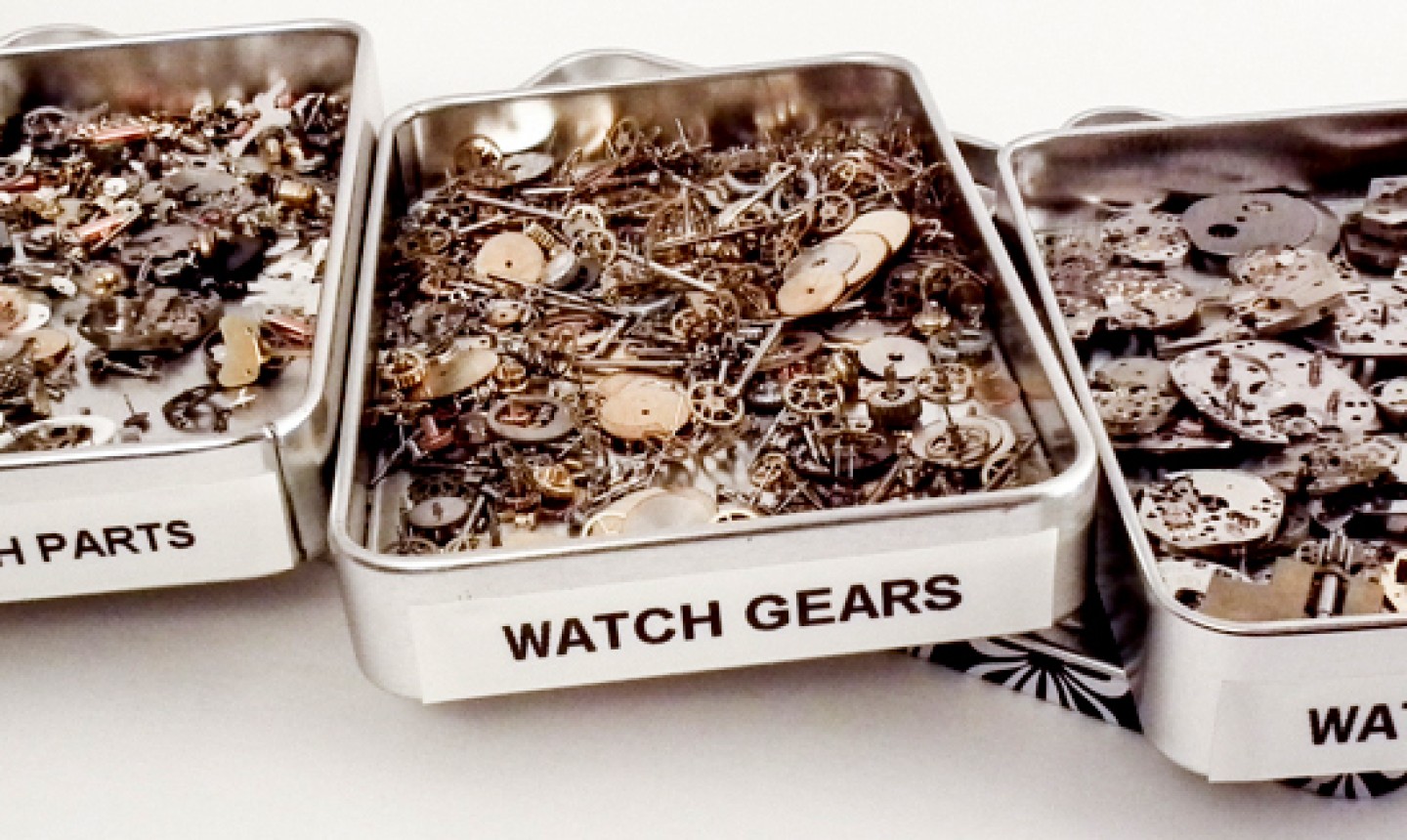 It's time to become betsies with your label maker, because when we say "label everything," we mean label everything. This is especially helpful for the supplies you don't use that often, or ones that aren't stored in clear containers. (Though you should label those too, as see-through containers can become cluttered and hard to identify.)
If you don't have a label maker, there are other options — masking tape and a marker work beautifully, for one. So long as you have some way to identify what's in a box without rifling through it, you're good to go.
5. Immediately Put Supplies Away
This is, by far, the biggest tip for avoiding clutter: As soon as you're done using something, put it away! It can be easy to get sucked into the "I'll do it later" trap and, before you know it, a huge mess has accumulated across your work station. Try to remember it usually only takes a few seconds to put something away — especially if it already has a designated space — and having a clean, orderly space is conducive to an orderly brain, making your craft that much more productive and fun.
6. Keep It Pretty!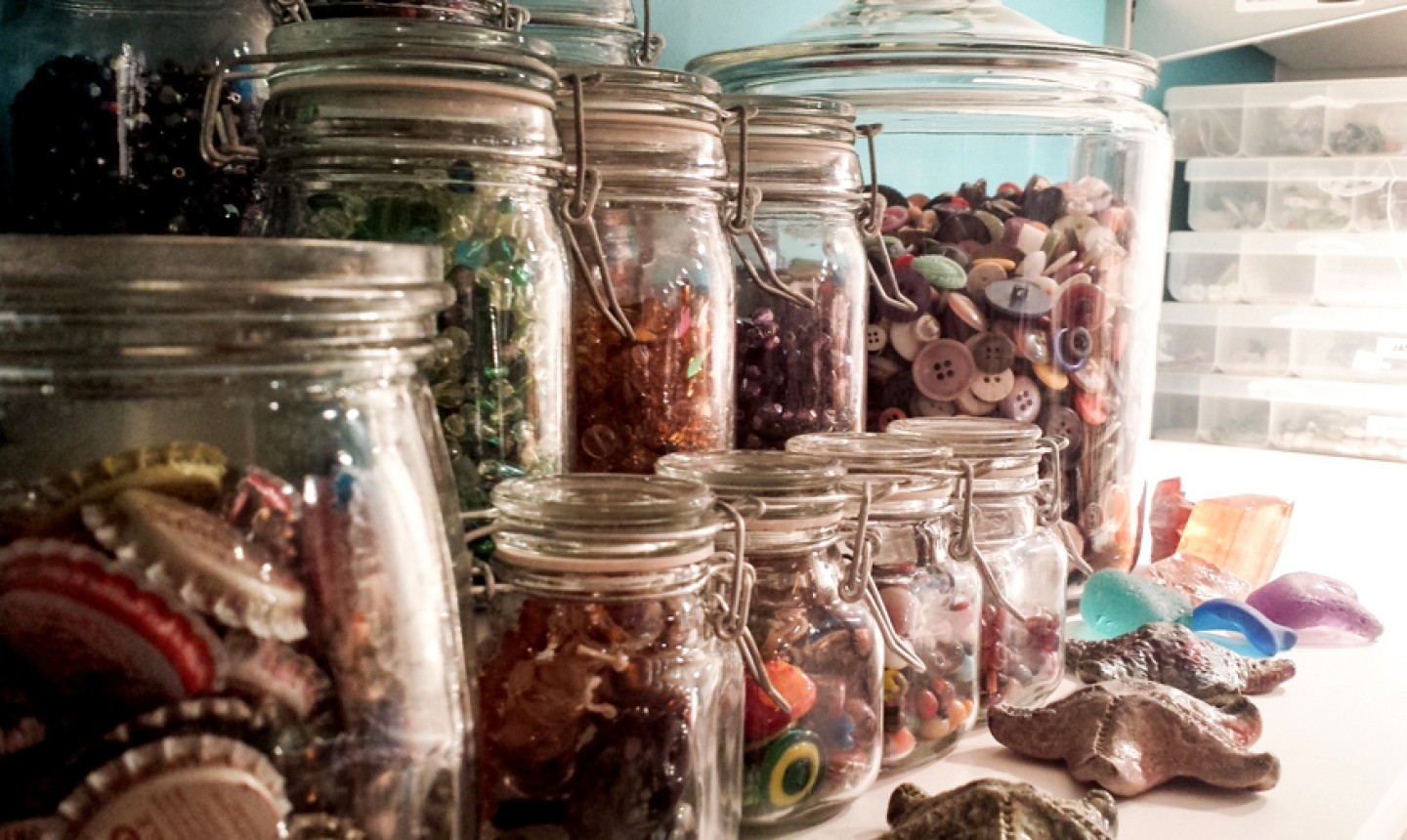 If you're making jewelry , you're likely someone who's very visual. And when you're visual, clutter can disrupt and distract from your creative process. So aside from making sure your jewelry-making space is neat and clean, think about how you can turn it into an attractive place. Using glass jars is great for visibility and showing off your pretty supplies, whereas not-so-pretty tools can be tucked in a drawer so they're out of sight.