I'd be embarrassed for any of you to see my craft space in its current state. I recently moved and upon packing dozens of boxes full of craft supplies, I realized: my craft space needs a major overhaul.
I found the solution to a lot of my craft supply storage problems right here on Bluprint. With just a few handy sewing patterns, I figured out how to organize everything from needles to sewing patterns and craft magazines.
Check out these organizing patterns and keep your supplies organized!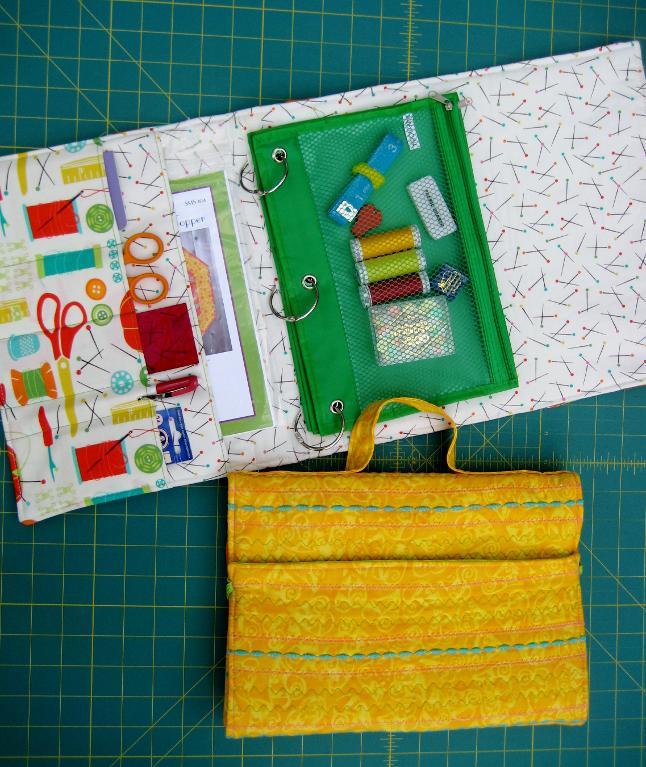 Photo via Bluprint member KindredQuilters
For on-the-go sewing supplies
I attend stitch groups pretty frequently, and I'm always toting my supplies back and forth. This sewing supply organizer is perfect for stashing basic supplies like needles, thread, and scissors. There's even a pocket to store the pattern and instructions for your current project.
Get the Sew Stylish Organizer pattern here.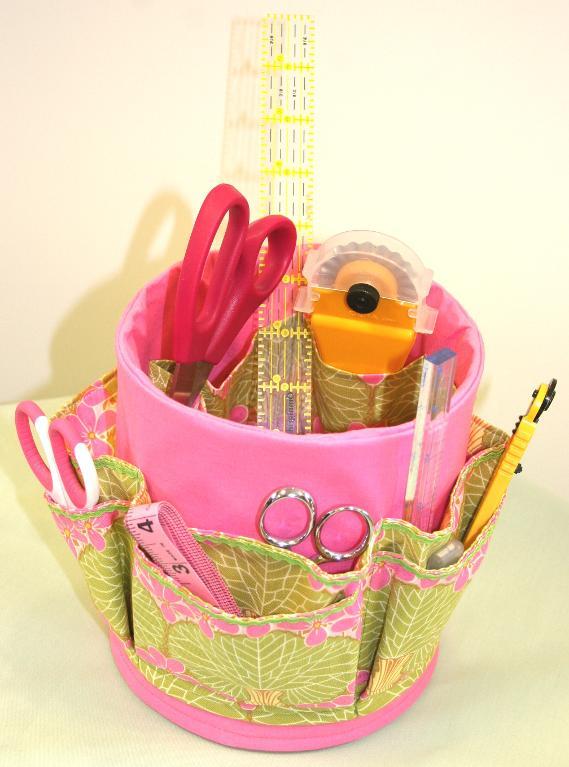 Photo via Bluprint member Dorinda D
For frequently-used sewing supplies
I used to stash all my sewing supplies in a sewing basket, but that basket very quickly filled up. Now I keep the essentials — tape measure, scissors, tailor's chalk — right by my machine so I can easily reach them. This cover slides right over an upcycled coffee can for pretty storage that can hang out almost anywhere in your craft space.
Get the Organizer Cover for Coffee Cans pattern here.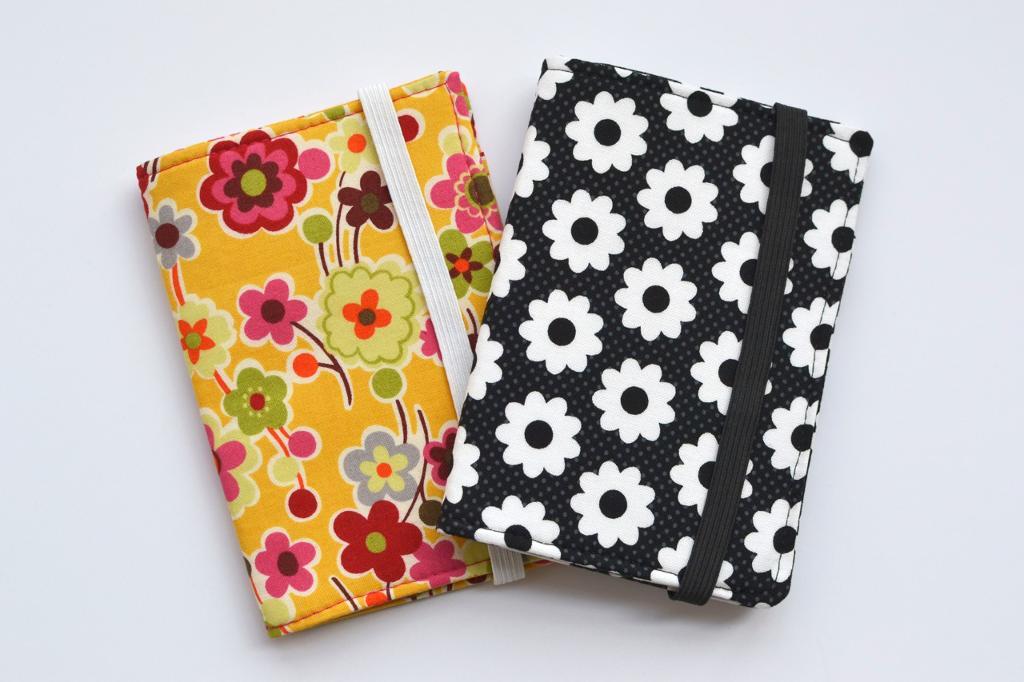 Photo via Bluprint member Erin Erickson
For your project ideas
I know it's old school, but I still keep my project ideas in a little notebook. The notebook includes sketches, clippings from fashion magazines — any ideas I have that inspire me to make. The notebook I am currently using used to be on a shelf with all my craft books, buried and difficult to find. I think covering it in one of these notebook covers would make it stand out on the shelf.
Get the Notepad Organizers pattern here.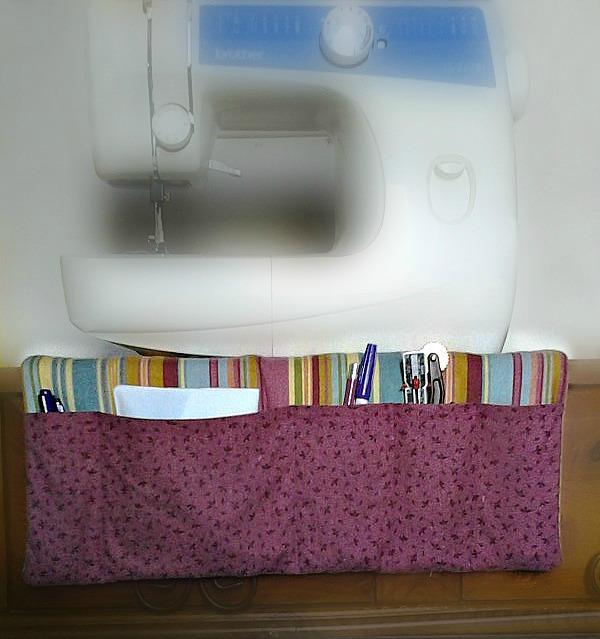 Photo via Bluprint member SewliciousDecor
For sewing machine supplies
The real mess in my craft space is near the sewing machine. I solved part of that problem by using the coffee can organizer I mentioned earlier, but there are still a lot of little things that were piled up right beside my machine. They needed a home, and this organizer is the perfect way to give them a home without sacrificing precious space by the machine.
Get the FREE Sewing Machine Organizer pattern here.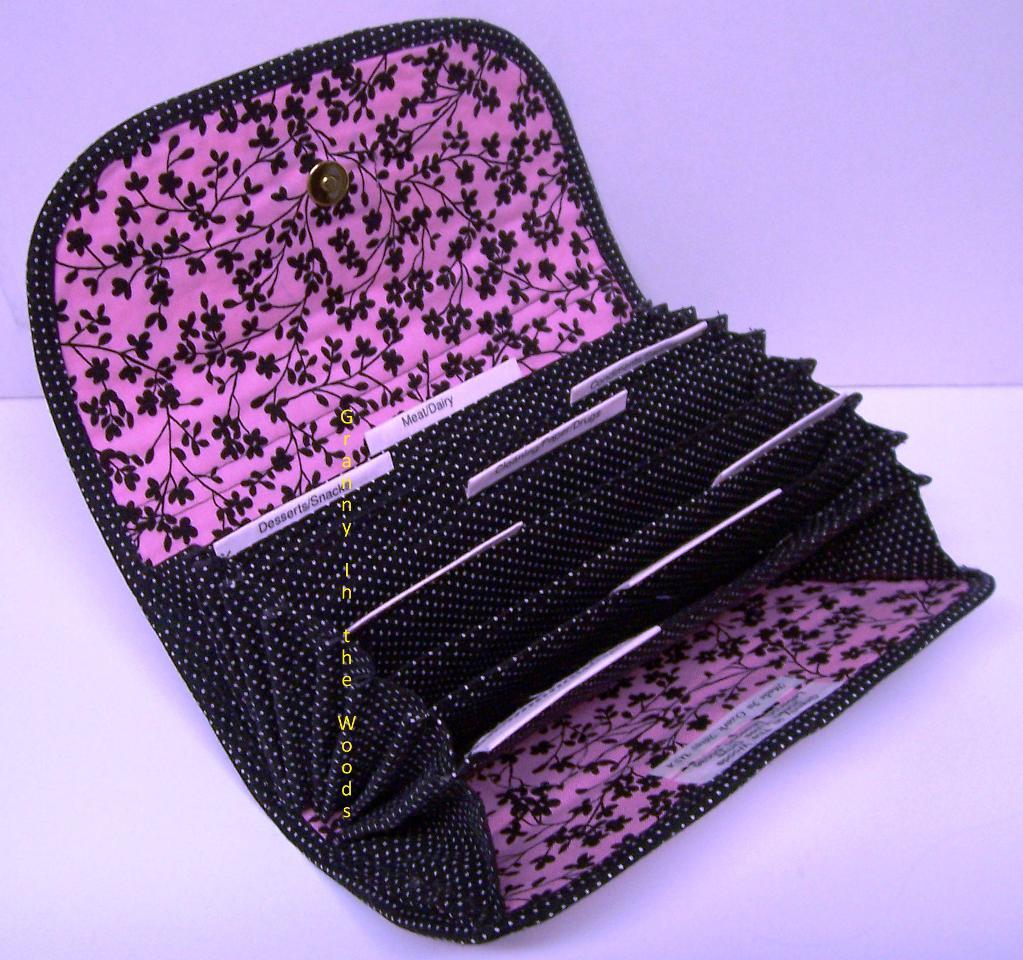 Photo via Bluprint member ccedona1160783
For your craft store coupons
If you glanced at my desk, you'd probably see a stack of paper about a foot high. Thankfully, these are not bills; rather, they're coupons for every craft store within a twenty-mile radius of my house. Yes, I use apps to organize the coupons on my phone, but a lot of craft stores accept multiple types of coupons, so I use both the mobile apps and the printed coupons.
However, these coupons are not very useful on that desk. I never remember to bring them with me to the craft store, and when I do remember, I'm digging around in my bag trying to find them. This coupon organizer solves that problem. When I receive craft store coupons in the mail, I immediately store them in the organizer that I keep in my bag.
Get the Coupon Organizer pattern here.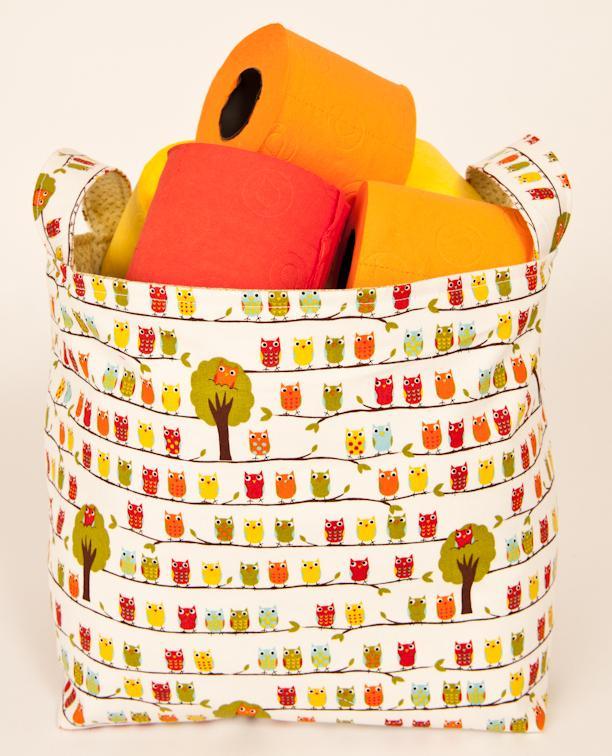 Photo via Bluprint member BlissfulPattern 
For sewing patterns and magazines
I'm finding fabric bins like these useful for all kinds of storage, including sewing patterns and craft magazines. I can easily flip through and find the exact pattern or magazine I'm looking for without fiddling with any zippers or other closures.
What's even better? I didn't have to go to the store and pay for expensive storage bins. I can make these with fabric I already have in my stash.
Get the Fabric Bin pattern here.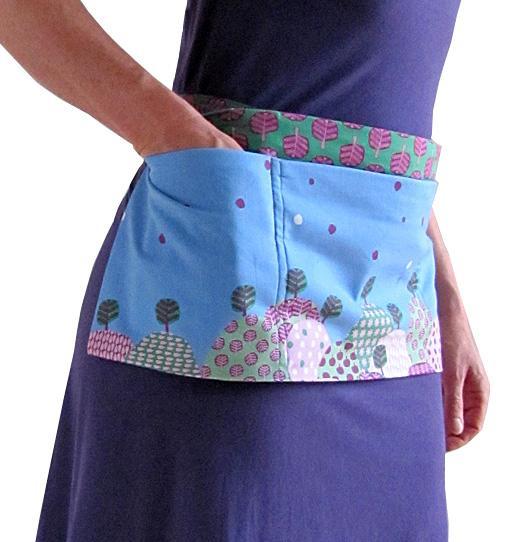 Photo via Bluprint member nicolemdesign
For in-progress projects
I think organizing projects I'm working on is just as important as organizing supplies in my stash. This apron is designed for keeping money and other essentials organized during craft fairs, but I'm planning to use it to store what I need for my current project. It's especially handy when I find myself running around the house in between ripping stitches and hand sewing, because I can easily find the tools I need when I pick the project back up again.
Get the Market Apron pattern here.
[box type="shadow"]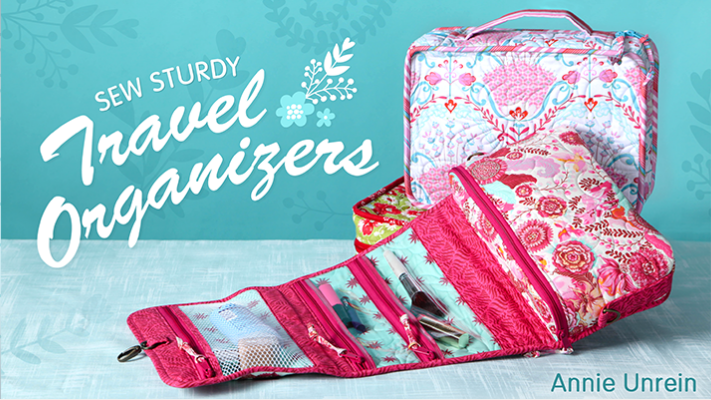 Need to organize aspects of your life besides crafting? I love Annie Unrein's Sew Sturdy Travel Organizers class that features patterns and instruction for making bags perfect for organizing all your travel essentials, including cosmetics.
[/box]
How do you organize your sewing supplies?