Valentine's Day is a day for celebrating love. What better way to show someone you love them than to make them a handcrafted gift? Crochet can be used to make gifts as well as to make the bags that gifts arrive in. Either way, the result is a special item that tells the recipient, "I took the time to make this just for you". Of course, with Valentine's Day around the corner, you can't invest a lot of time in this year's projects so you'll need to look into patterns that work up quickly.
Use just one skein of yarn, your hook and any of these crochet patterns to make some magic for Valentine's Day.
1. Chrysanthemum Shrug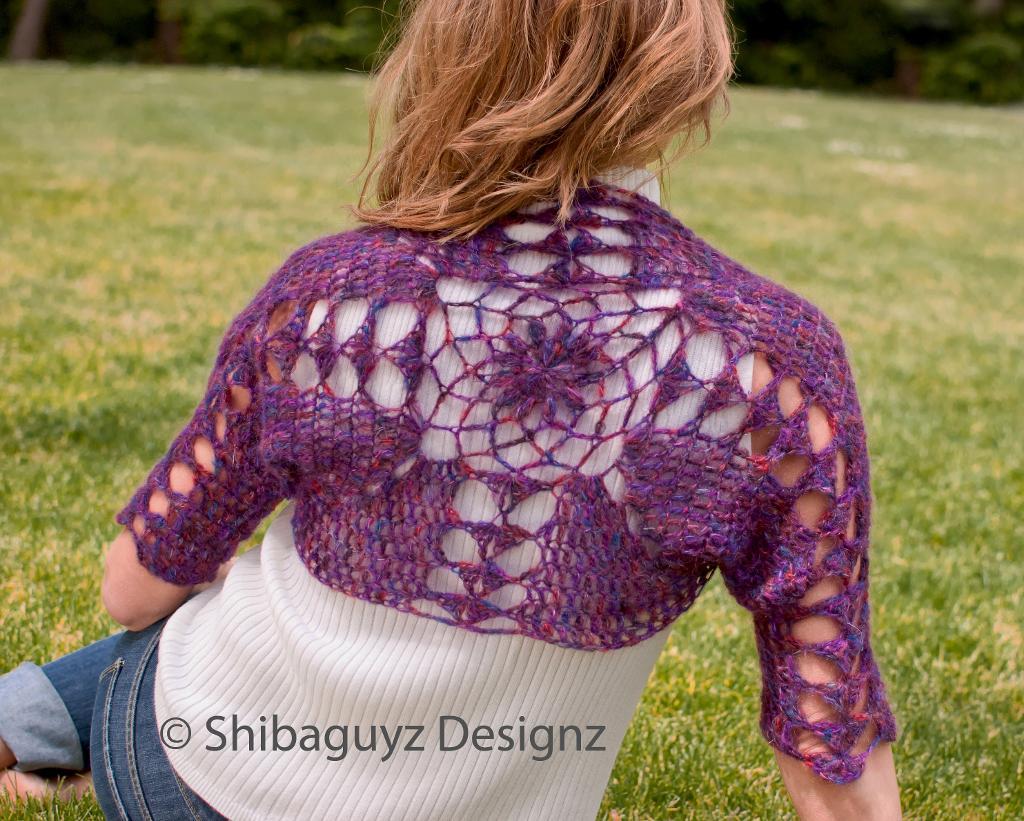 Photo via Bluprint member Shibaguyz.com
If you want to make a beautiful accessory to wear on Valentine's Day then this crochet shrug pattern is a terrific choice. The floral design is romantic, the colors complement many different outfits and the recommended mohair/ silk blend yarn is luxurious against the skin. It's a one-skein crochet project that works up quickly but looks like a lot of hours went into its creation!
Get the Chrysanthemum Shrug crochet pattern here.
2. Cabled Bobble Clutch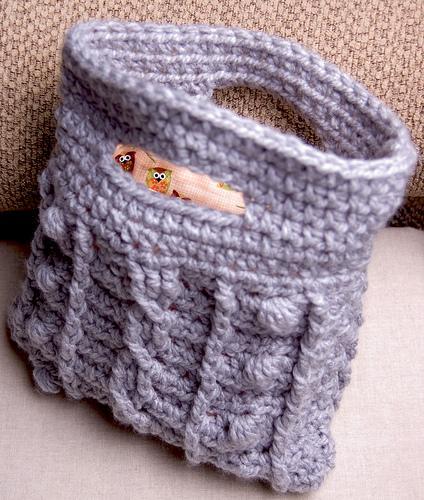 Photo via Bluprint member Kalurah Hudson
This beautiful little clutch is surprisingly versatile. You can give it as a Valentine's Day gift to a girl or woman in your life. You can use it as the gift bag for chocolates or another gift. Or you could line it and use it as your clutch purse if it matches your Valentine's Day outfit this year.
The texture of cables and bobbles makes it fun to work up and lovely to look at but it uses only one skein of a bulky yarn so it's a quick-and-easy crochet project.
Get the Cabled Bobble Clutch pattern here.
3. 'Be My Valentine' Wine Gift Cozy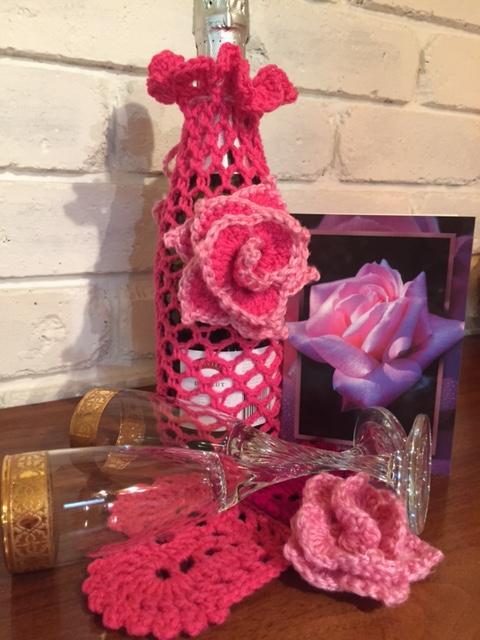 Photo via Bluprint member superjan
This is a set of crochet patterns that includes 3 hearts, a rose and a wine bottle gift bag. Crochet it all in a single color to keep this a one-skein project. Keep the set together to give one big gift to someone or separate it out to give as little gifts for a variety of people.
Get the 'Be My Valentine' crochet pattern set here.
4. Set of Six Crochet Accessories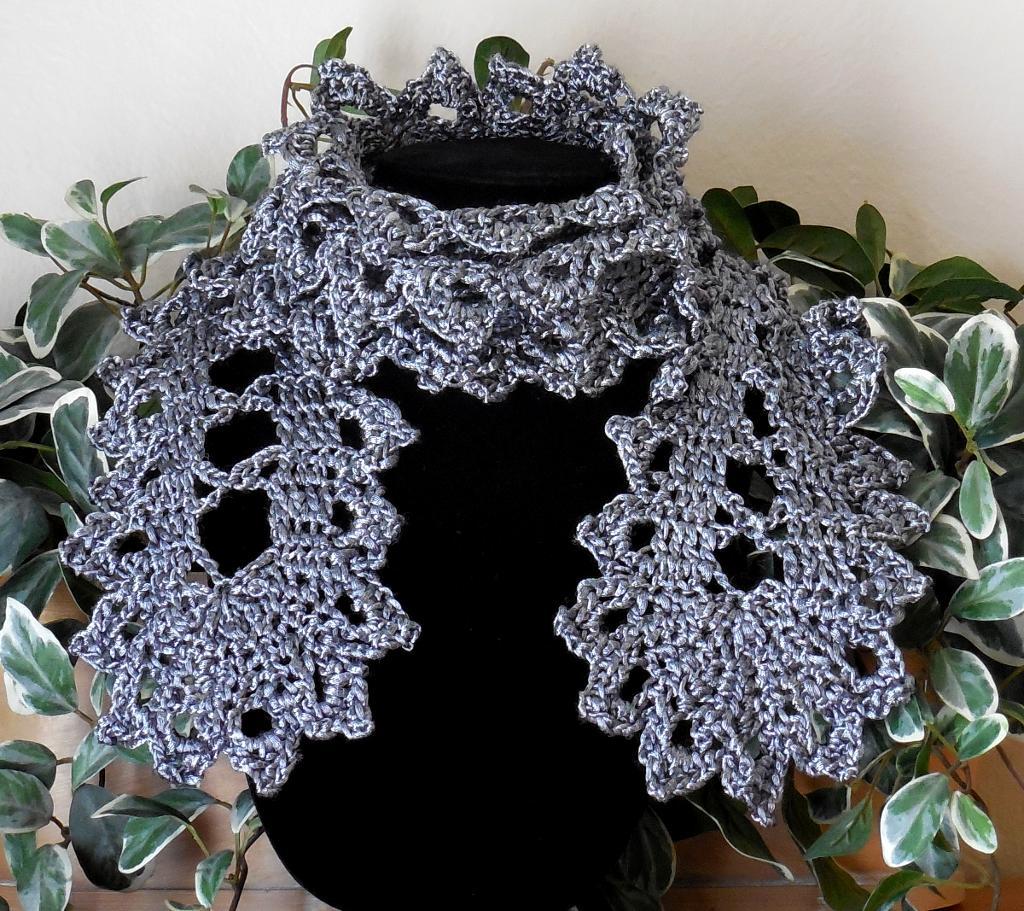 Photo via Bluprint member Crochet by Kathy
You can get six single-skein crochet patterns for the price of one when you purchase this pattern set. You'll find one-skein patterns here for three cowls, two scarves and a collar. Any or all of them would make great accessories for Valentine's Day events as well as great gifts for the women in your life.
Get the Single Skein Accessories crochet patterns here.
5. 3-D Valentine's Heart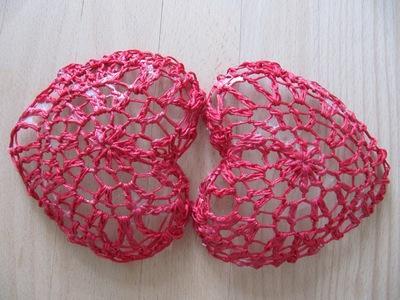 Photo via Bluprint member By Number19
You can't go wrong with the gift of a heart for Valentine's Day. It works as a gift for any age and can also be used as decor for Valentine's parties. This free crochet pattern is for a 3-D heart that is worked in two halves and then sewn together around a styrofoam heart shape.
Get the 3-D Valentine's Heart crochet pattern here.
6. Giant Heart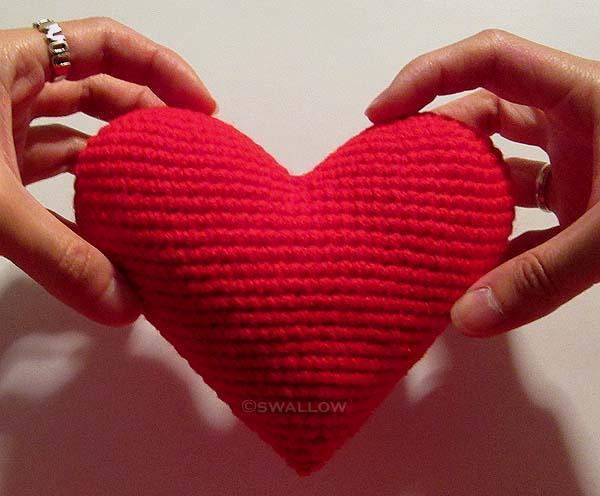 Photo via Bluprint member Tiff Tran
If you're seeking a 3-D heart that's softer and more squeezable then go for this free one-skein crochet pattern.
Get the Giant Heart free crochet pattern here.
7. Valentine Heart Pendant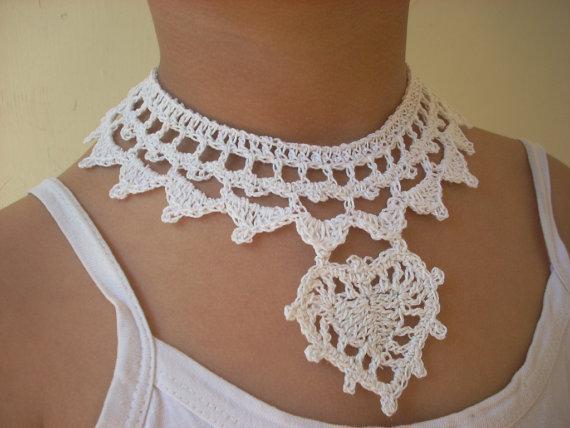 Photo via Bluprint member crochetpatterns
If you have a ball of size 10 crochet thread then you can work up this beautiful piece of Valentine's Day crochet jewelry in a jiffy. When Valentine's Day is over, set aside as a special item to wear to weddings and anniversary parties and other events that celebrate love.
Get the Valentine Heart Pendant crochet pattern here.
8. Crochet Heart Frame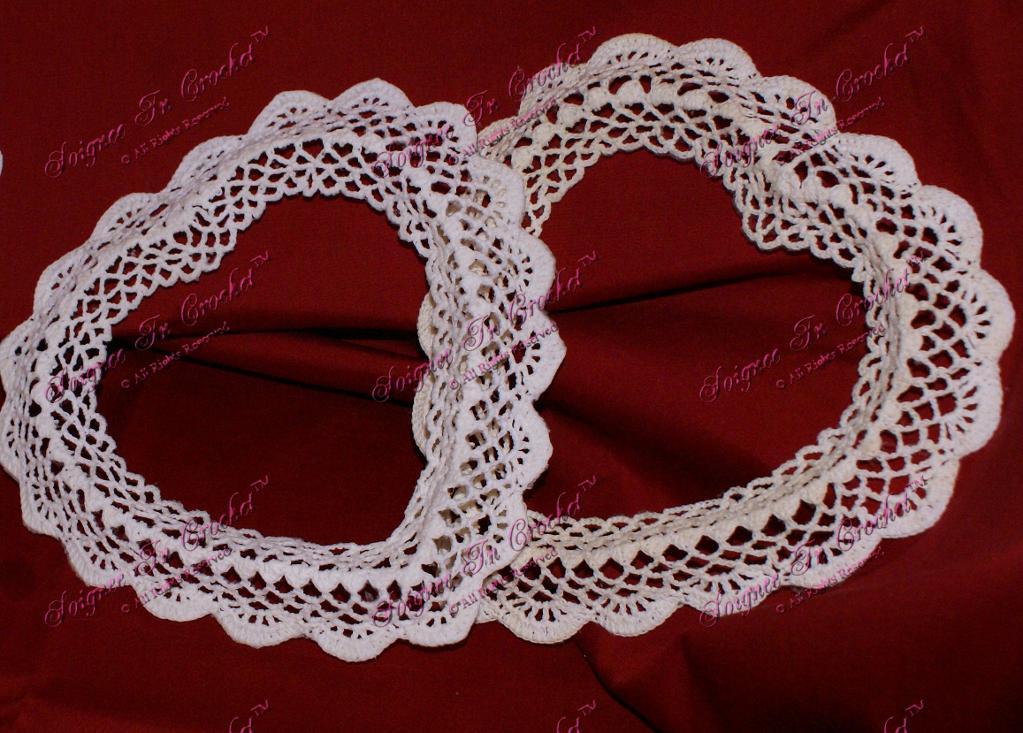 Photo via Bluprint member SoigneeCrochet
This romantic crochet heart is worked so that the center space is left open, making it perfect for framing a picture for someone you love this Valentine's Day. It's a simple and easy project that drips with love. Like the pendant necklace above, it uses only one ball of size 10 crochet thread.
Get the Crochet Heart Frame pattern here.
9. Friendship Hearts Doily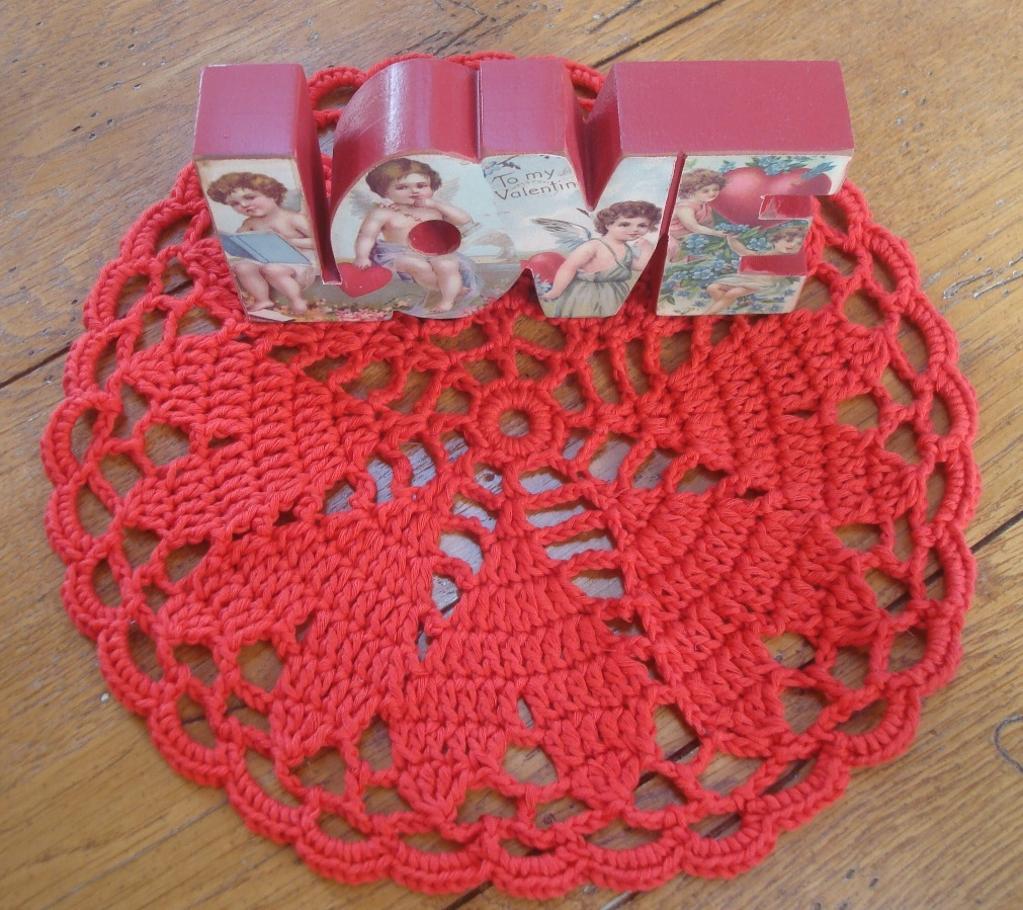 Photo via Bluprint member Lisa Gentry
Add a little bit of love to anyone's home with this lovely doily pattern that uses just a little over 100 yards of yarn. Your loved ones will smile every time they see it.
Get the Friendship Hearts Doily crochet pattern here.
10. Valentine Rose Lariat Scarf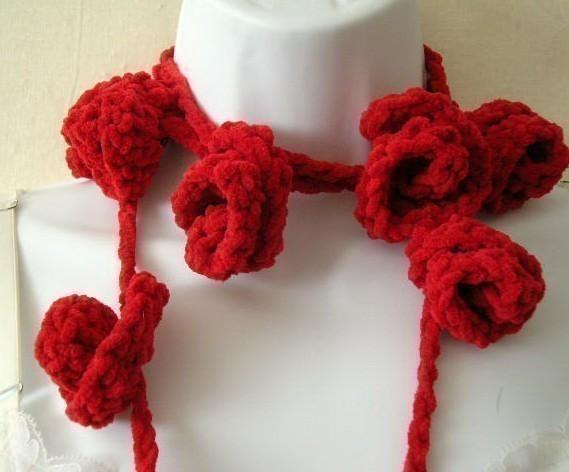 Photo via Bluprint member timaryart
This roses crochet pattern is intended to be a lariat scarf, and it's definitely great for that purpose. However, you could also use it to make Valentine's Day bunting or in place of a bow on a big gift. Get creative!
Get the Valentine Rose Lariat Scarf crochet pattern here.
More Valentine's Project Inspiration
If you're still looking for more ideas for one skein crochet projects, be sure to check out:
And if you're multi-craftual and seeking other projects for Valentine's Day, try these:
Who do you craft Valentine's gifts for — your partner? your children? your friends?