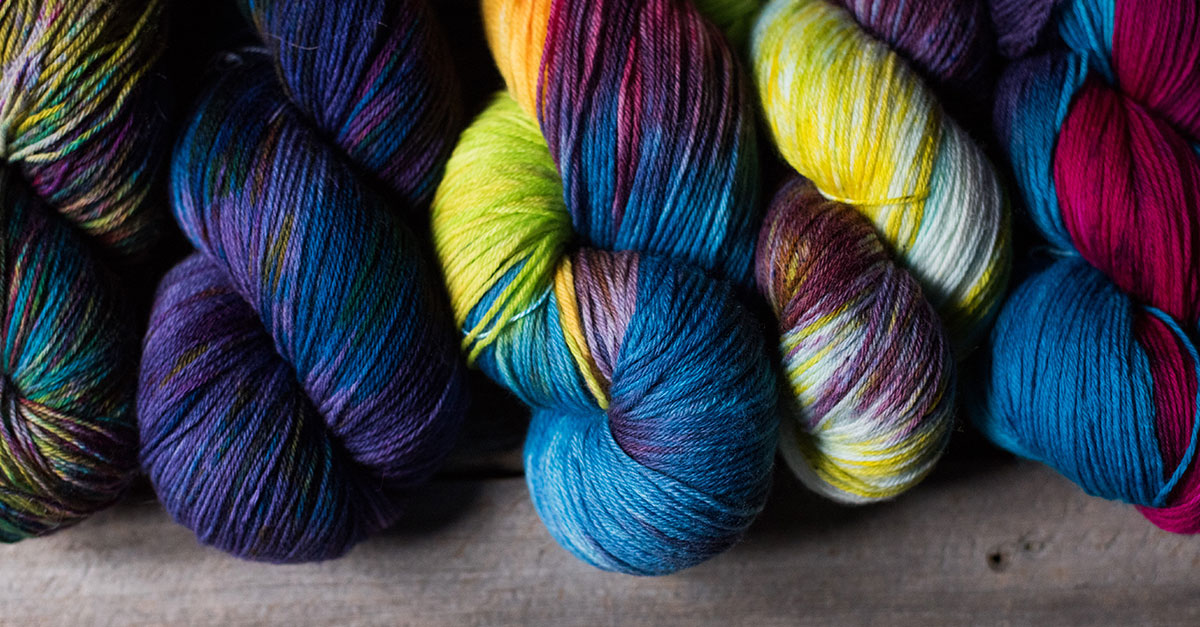 Hand-dyed yarns are a joy to work with because they're totally unique. But that gorgeous DIY quality can also present its own set of challenges.
Because they're dyed by hand, the color may not be distributed evenly — and you likely won't be able to tell until you unravel your skein. Plus, two same-color skeins can have obvious differences, and working with variegated yarn can yield pesky color blocks in your pattern.
But if you work with the following tips in mind, you can make the most out of your unique color schemes and avoid any last-minute surprises.
1. Alternate Skeins
Let's say you're knitting a scarf with two skeins of hand-dyed yarn. Even if they have the same color number, hand-dyed skeins can have subtle differences — especially if they're from different dye lots. If you knit the first half of your scarf with one skein, then finish it up with the second, those color differences could suddenly become a lot more obvious.
But there's an easy way to avoid glaring color blocks: instead of knitting one skein before moving on to the other, alternate skeins throughout your project. It may take more time, but this technique will blend the colors and eliminate that glaringly obvious line noting where you changed skeins.
2. Hold Two Strands Together
If you're using hand-dyed yarn to make a bulkier project, try knitting with both skeins at the same time. All you need to do is hold your skeins together as you knit your entire project. It's another way to get flawless color blending and avoid accidental color blocks.
Pro Tip: This is the perfect solution when you just can't find the right yarn substitute. If your pattern calls for a super bulky-weight yarn, for instance, try holding two strands of worsted-weight hand-dyed yarn together to see if you can achieve the same gauge.
3. Be Aware of Pooling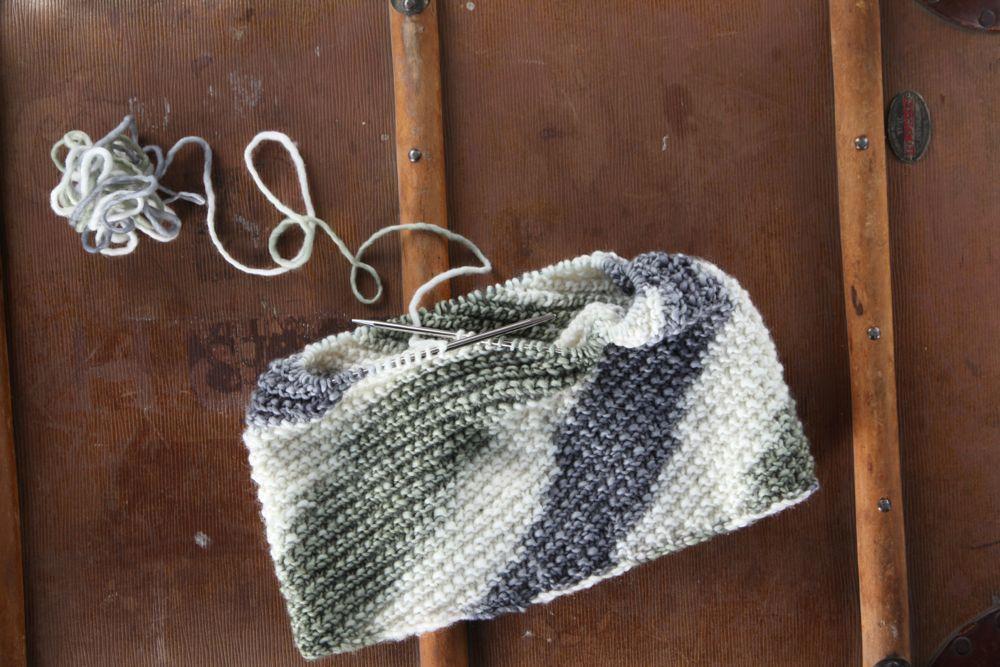 If you're working with hand-dyed variegated yarn, be aware of pooling. Pooling is when colors start to appear in blocks throughout the knitting, and it's very common in pieces that don't have a lot of shaping. If you don't want your variegated yarn to have these color blocks, stick to a pattern that has a lot of increases and decreases, like a half-pi shawl.
That said, pooling can also work to your advantage. The color-stacked cowl pictured above purposefully creates diagonal stripes to show off the different colors in variegated yarn. When done right, it has a stunning effect!
4. Research Your Yarn
If you're buying a hand-dyed yarn that's widely distributed, you may be able to research projects created by other knitters using that same yarn. When you see how other knitters used the yarn, you can also see the color patterns they were able to create with it and know what to expect before you cast on.