If you're as paranoid as I am, you probably buy an extra skein of yarn every time you start a new crocheting project, just in case you don't have enough to complete it. Before you know it, all those single skeins start to add up and take over your yarn storage space.
Free up some of that yarn stash storage space with these quick, one-skein crochet patterns from our stash-busting Craftsy designers.
 Flora Mitts
One skein of fingering weight yarn is all you need to complete a pair of these fingerless mittens. Bluprint is making the project even easier by offering it exclusively as a kit that comes with everything you need, including the yarn color of your choice.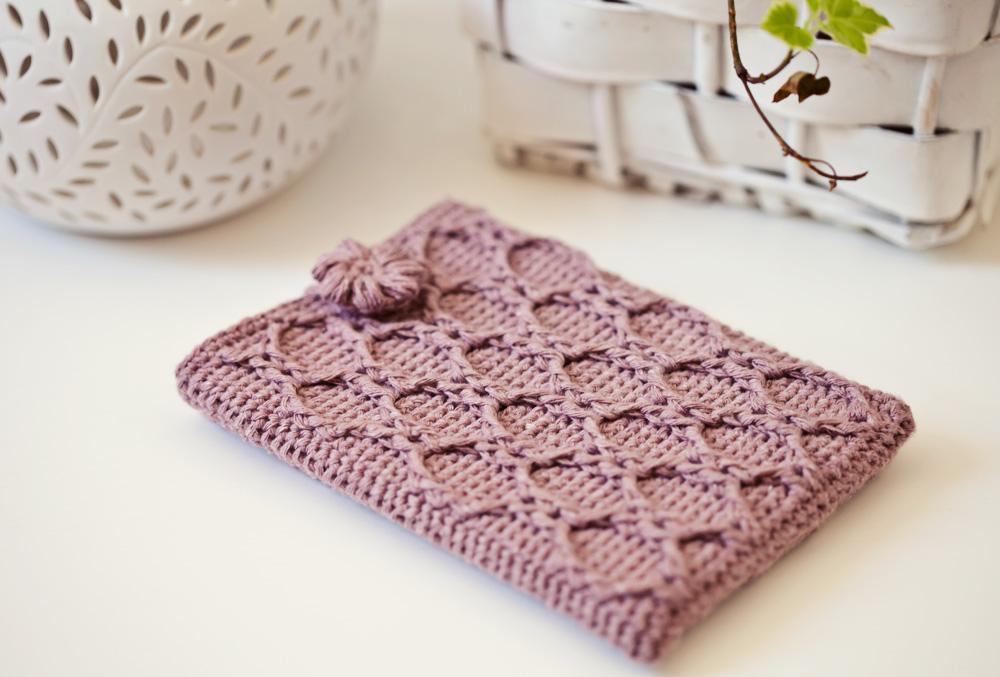 Photo via Craftsy member MonPetitViolon
Kindle Cover
It's hard to believe that just one skein of yarn can create even a cool, honeycomb design like this one. This pattern makes a great gift for someone you know who's constantly toting an e-reader around. Plus, the design is made for both men and women — just crochet it up in the recipient's favorite color.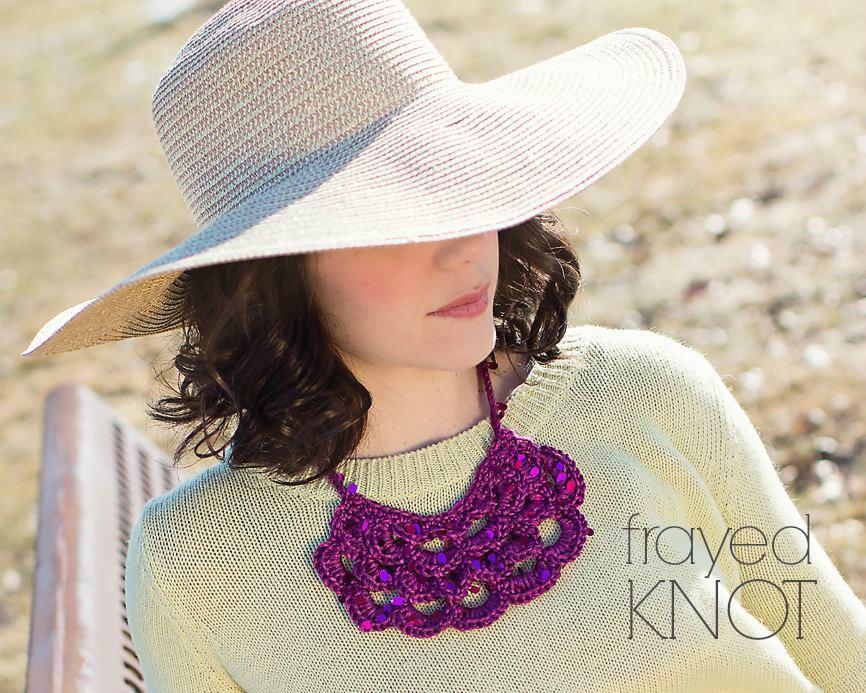 Photo via Craftsy member Frayed Knot
Elegant Bib Necklace
If you choose the right skein of yarn, you won't need to worry about adding any extra sprarkles. Designer Frayed Knot worked this necklace up in Red Heart Boutique Swanky, a yarn that already includes sparkly sequins. You can probably even crochet two necklaces out of one skein of yarn. Crochet one for yourself and give the other to a friend!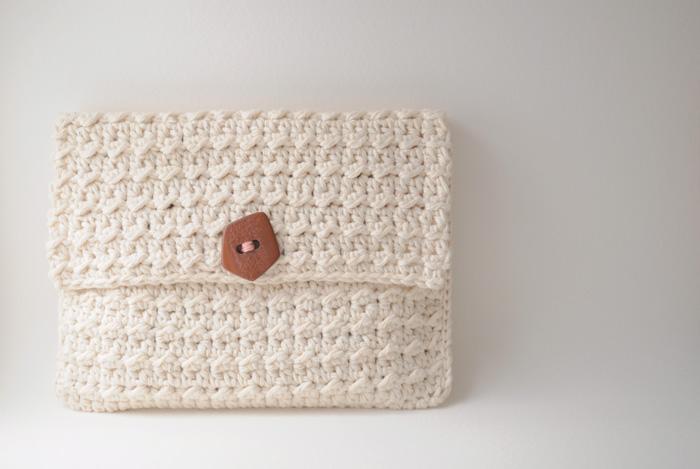 Photo via NyLA Love
Crochet Clutch
This clutch can be crocheted with just one skein of yarn, but you will need a few extra notions like a button and an optional lining fabric. If you're like me and carry little things around like pens and even crochet hooks, you'll want to opt for the lining! There's no shaping for this rectangular clutch, so beginners shouldn't shy away from this simple project.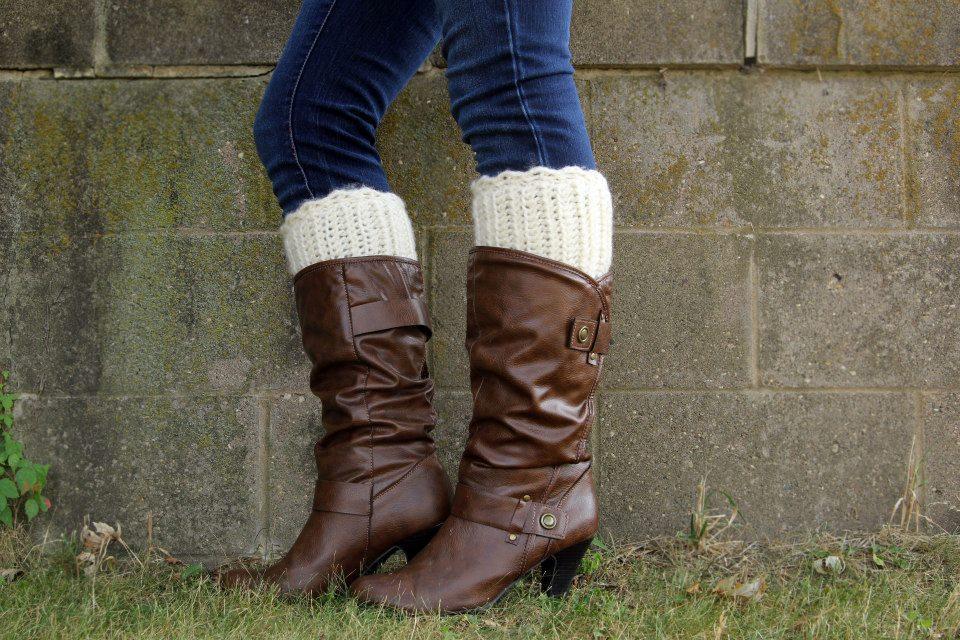 Photo via crochetbyjen
Chelsea Boot Cuffs
Depending on whether you choose to make boot cuffs or legwarmers from this pattern, you could crochet multiple pairs from one skein of yarn. (Holiday gifts, anyone?) There are also several options for customizing the boot cuffs or legwarmers, including a ruffle at the top and a special design at the bottom for the visible legwarmers.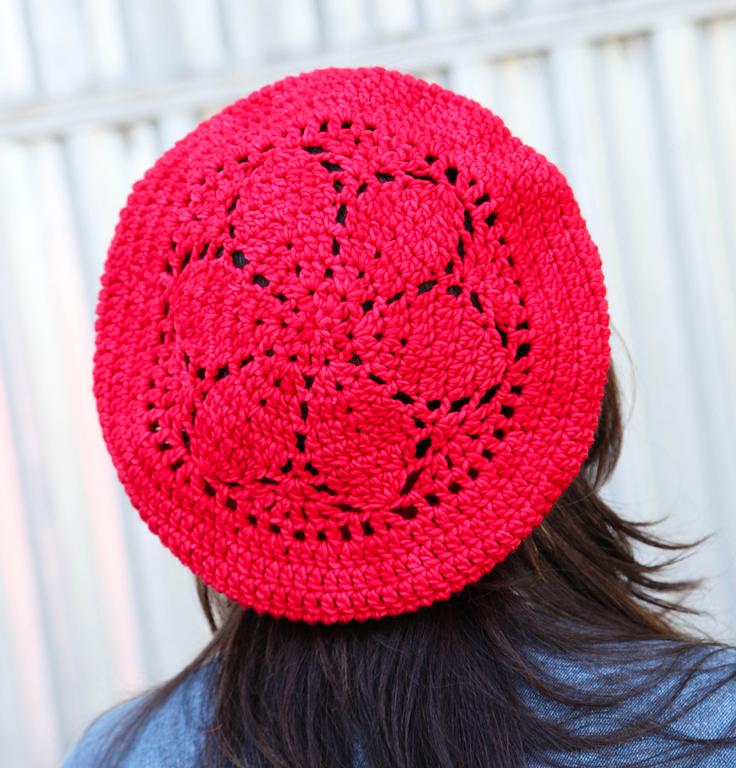 Blackberry Hat
I'm a huge fan of Malabrigo yarn, and their merino worsted yarn used to make this beret is super soft and fun to work with. Purchase Craftsy's kit for this hat and you'll get the pattern plus your choice of several yarn colors, including some neutrals for those crocheters who don't feel like they can pull off bright colors.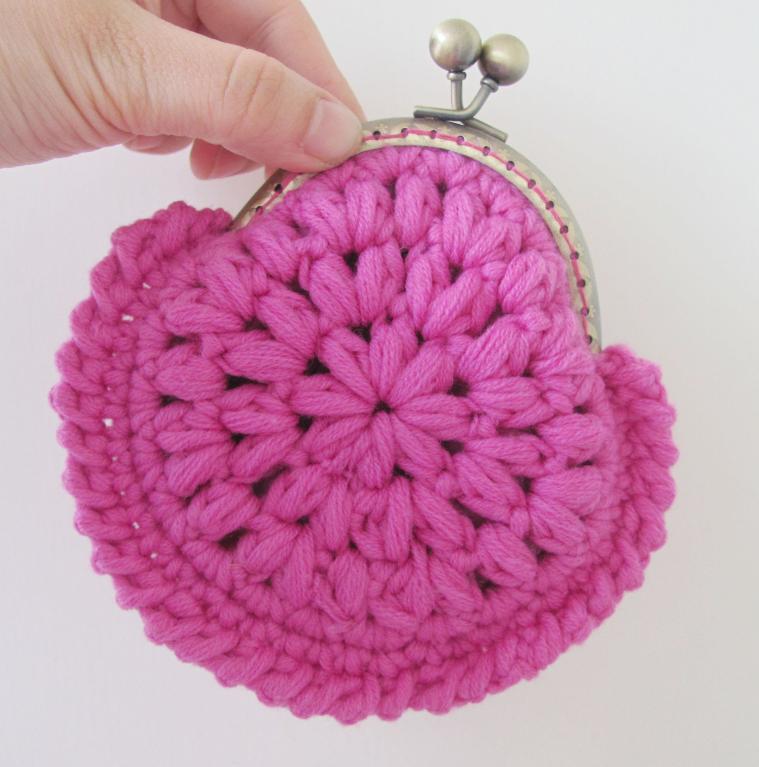 Photo via Craftsy member 
Metal frame coin purse
Even if you don't sew, you can still have a reason to use those adorable metal frames you always see in the craft store. Imagine how many coin purses you could make using one skein of yarn?! This is also a great project for those yarn scraps. I'm thinking about making one using several different scraps of the same weight for a fun, colorful coin purse.
Have an idea for a one-skein project? Share it with us so that we can all bust our stashes together!