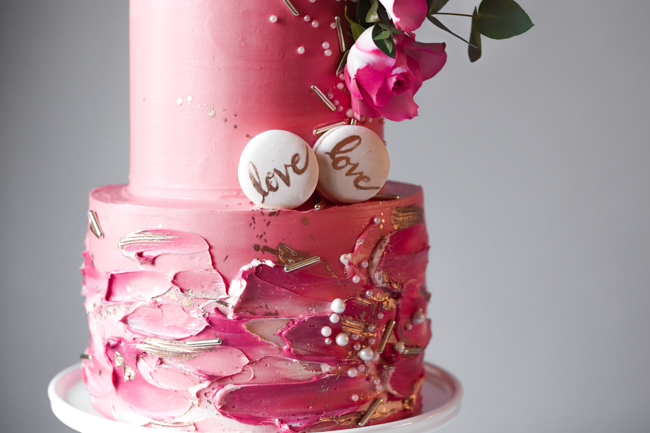 We're always looking for new ways to add texture to a cake. This one's a current fave because it's stress-free, and turns a simple buttercream cake into a work of art that would make Monet's mouth water.
The best part about this technique is that it's intentionally messy — so if you're new to cake decorating or don't feel too confident with buttercream, you can still create an edible masterpiece!
Oil Painting Buttercream Cake
Level: Easy
What You Need
Freshly crumb coated and iced cake (either in buttercream or ganache)
Buttercream in different colors (we opted for pinks, whites, lavender tones and greens)
Small palette knives
Disposable piping bags
Sprinkles and sugar pearls
Food safe tweezers
Good to Know: You can try this technique on top of fondant, but it can be a little risky since fondant can be sensitive to the moisture of buttercream. That's why a buttercream or ganache base is our recommendation.
Instructions
1. Make a Textured Background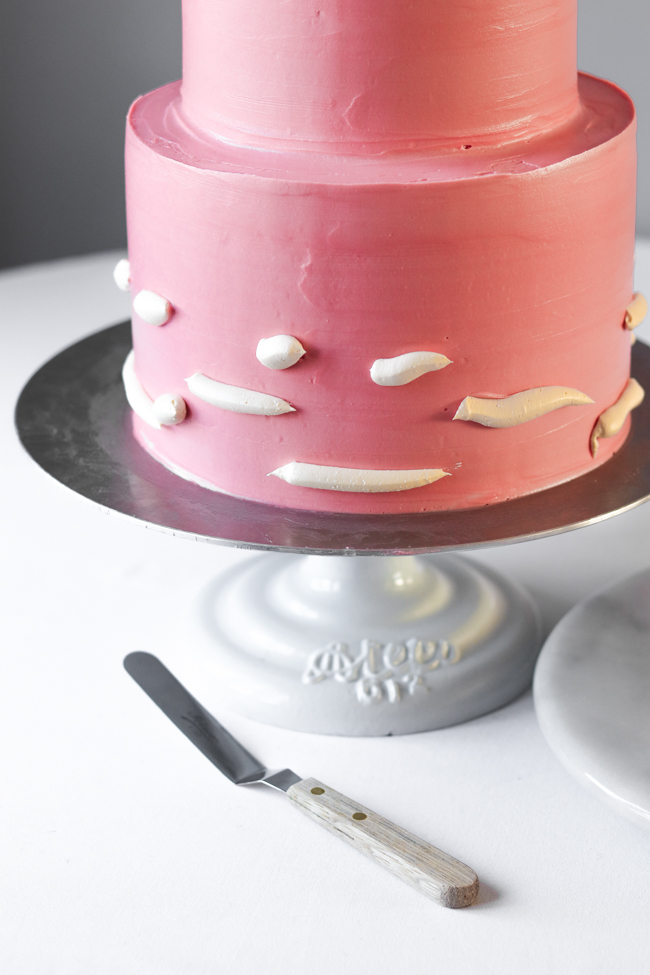 Create a background of cool, painterly streaks with your buttercream. Simply pipe on a big blob and, using a clean palette knife, smear it across the cake. Try spreading in different directions, and remember to keep sections of the buttercream thick and textured to really capture the essence of an oil painting.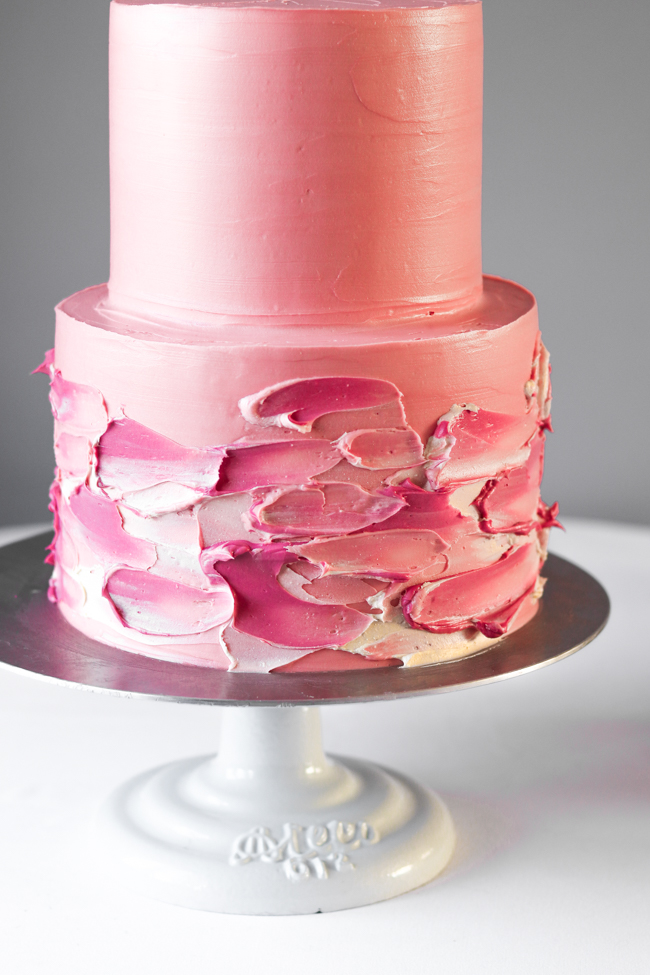 (Yes, this actually means trying to make it messy. Refreshing, right?)
2. Add Metallic Accents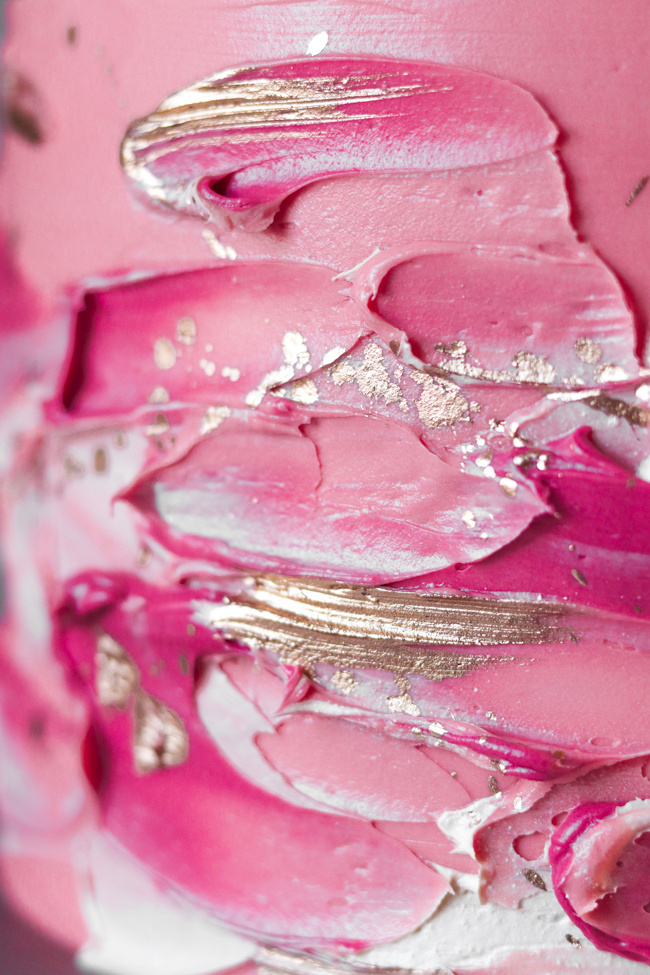 Metallic paint splatters really highlight the texture here. Just grab a clean, food-safe paint brush, dip it into some edible metallic paint and swipe or flick it onto your cake.
3. Accent with Messy Flowers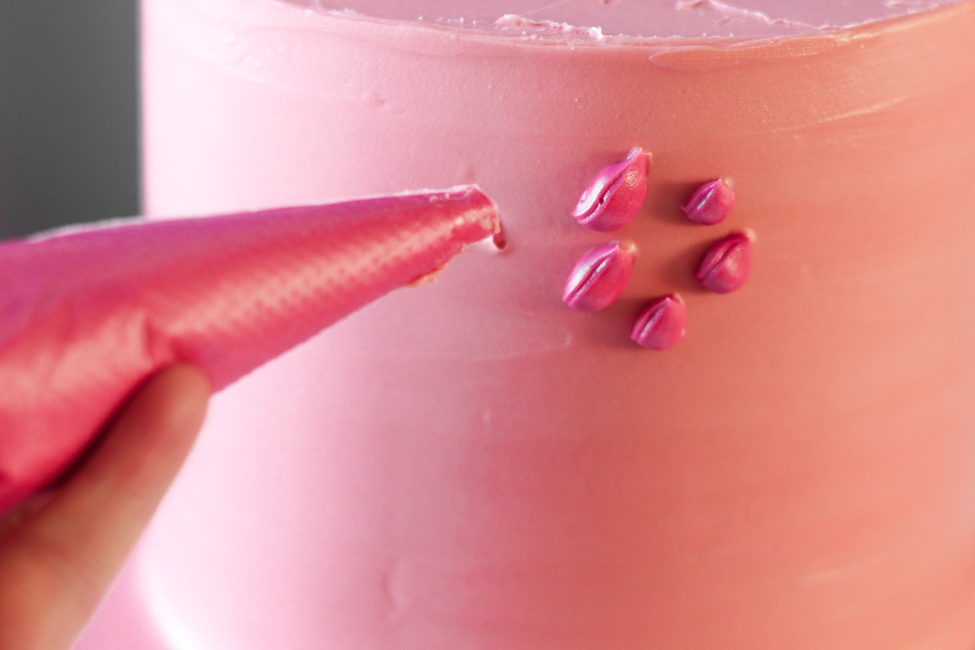 Now we can paint some quick buttercream flowers as an accent. This is perfect for buttercream beginners, and a great way to learn this technique for future cakes!
For simple flowers, pipe four or five small-to-medium-sized blobs of buttercream in a circle on the side of your cake. Take a palette knife and use the tip to swipe the buttercream outward to form a petal. Repeat for all of the blobs to form a flower design. Add sugar sprinkles or edible pearls to the center.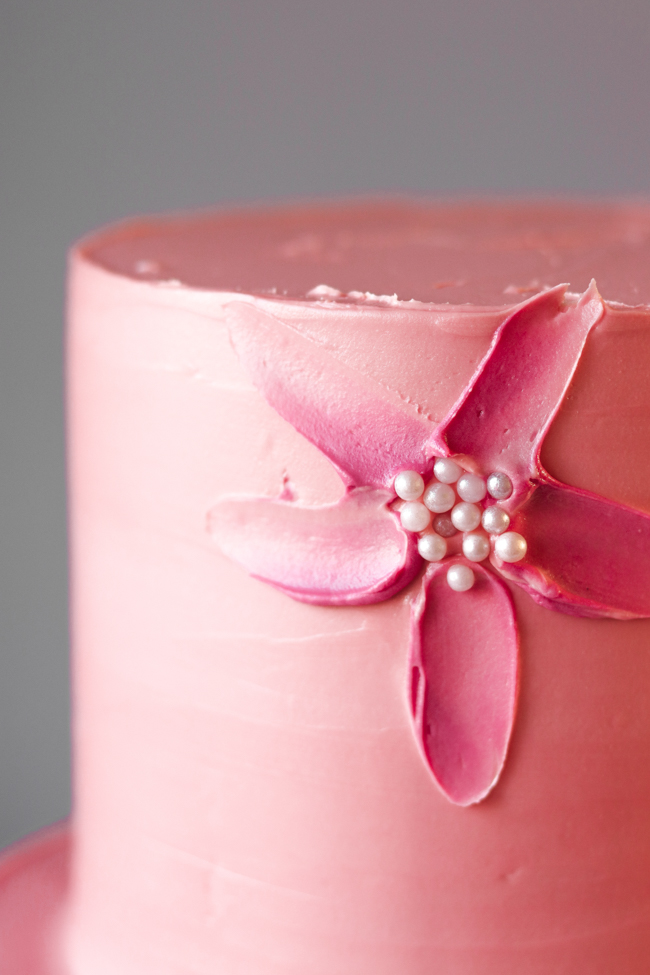 And you're ready to dig in!
Photos by Juniper Cakery.