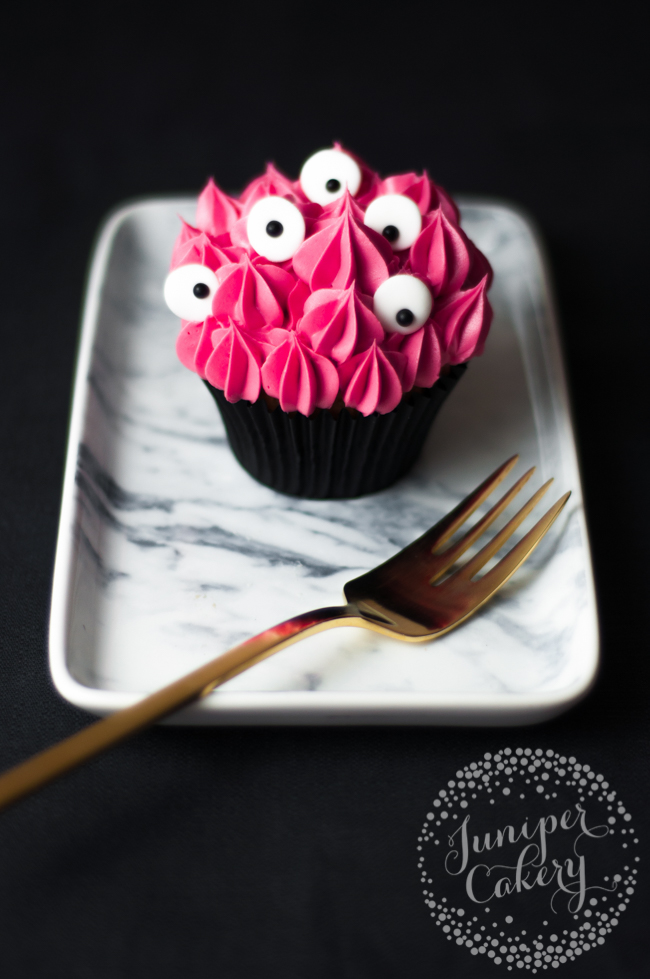 These vibrant cupcakes are just right for the little monsters at your Halloween party. You can use whatever color buttercream you like or, if you're feeling extra festive, go with rainbow!
Monster Cupcakes
Level: Easy
What You Need
Vanilla cupcakes
Tinted buttercream
Cupcake corer (you can even use an apple corer)
Pop Rocks or bright sprinkles
Disposable piping bag
Star piping tip
White fondant (buy it or make your own!)
Rolling pin
Black sugar pearl sprinkles
Edible glue
Instructions
1. Fill the Cupcakes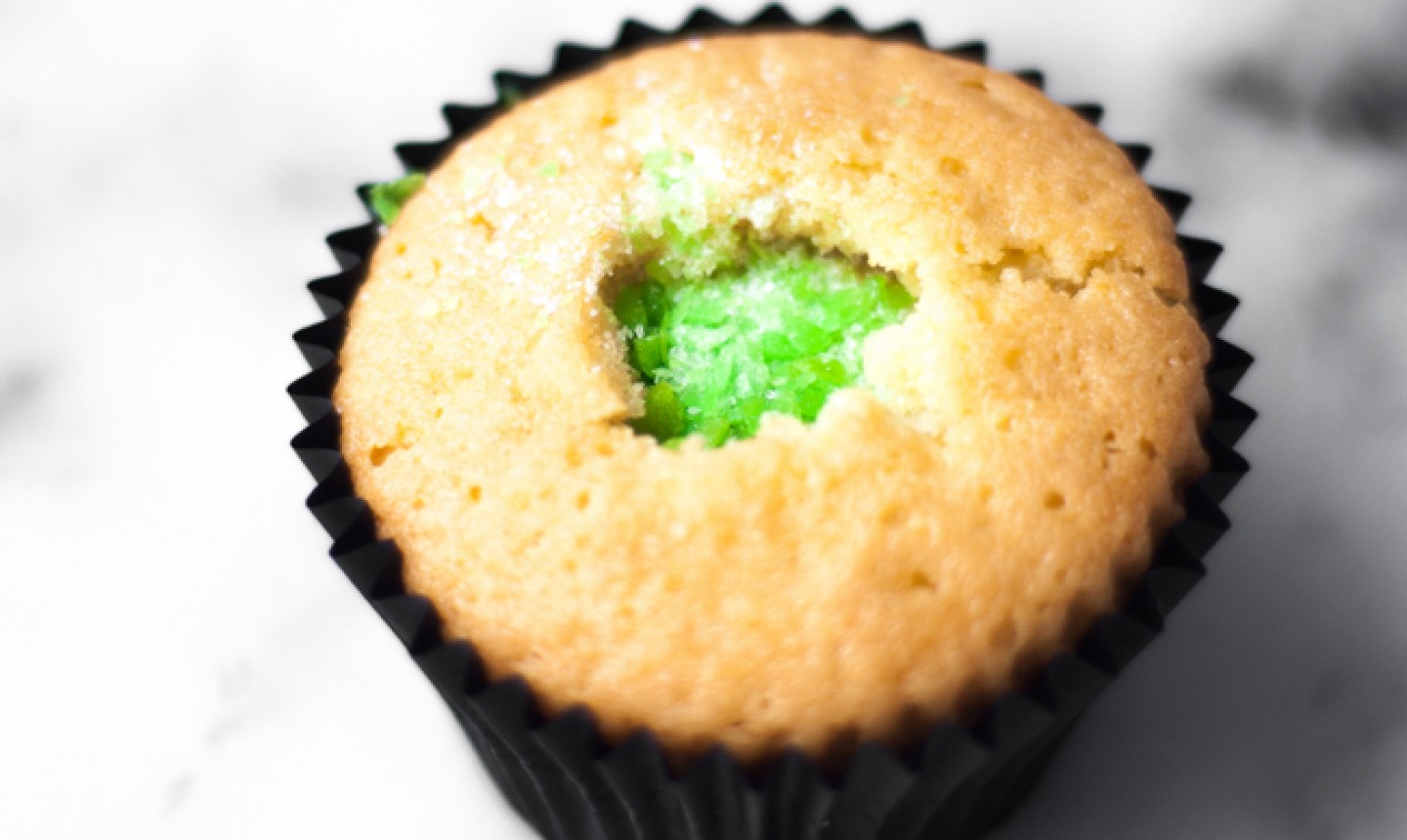 Remove the core of your cupcake and fill the open space with Pop Rocks, sprinkles or another surprise candy. (This step is totally optional, but it's more fun if you add something extra!)
2. Pipe the Monster Fur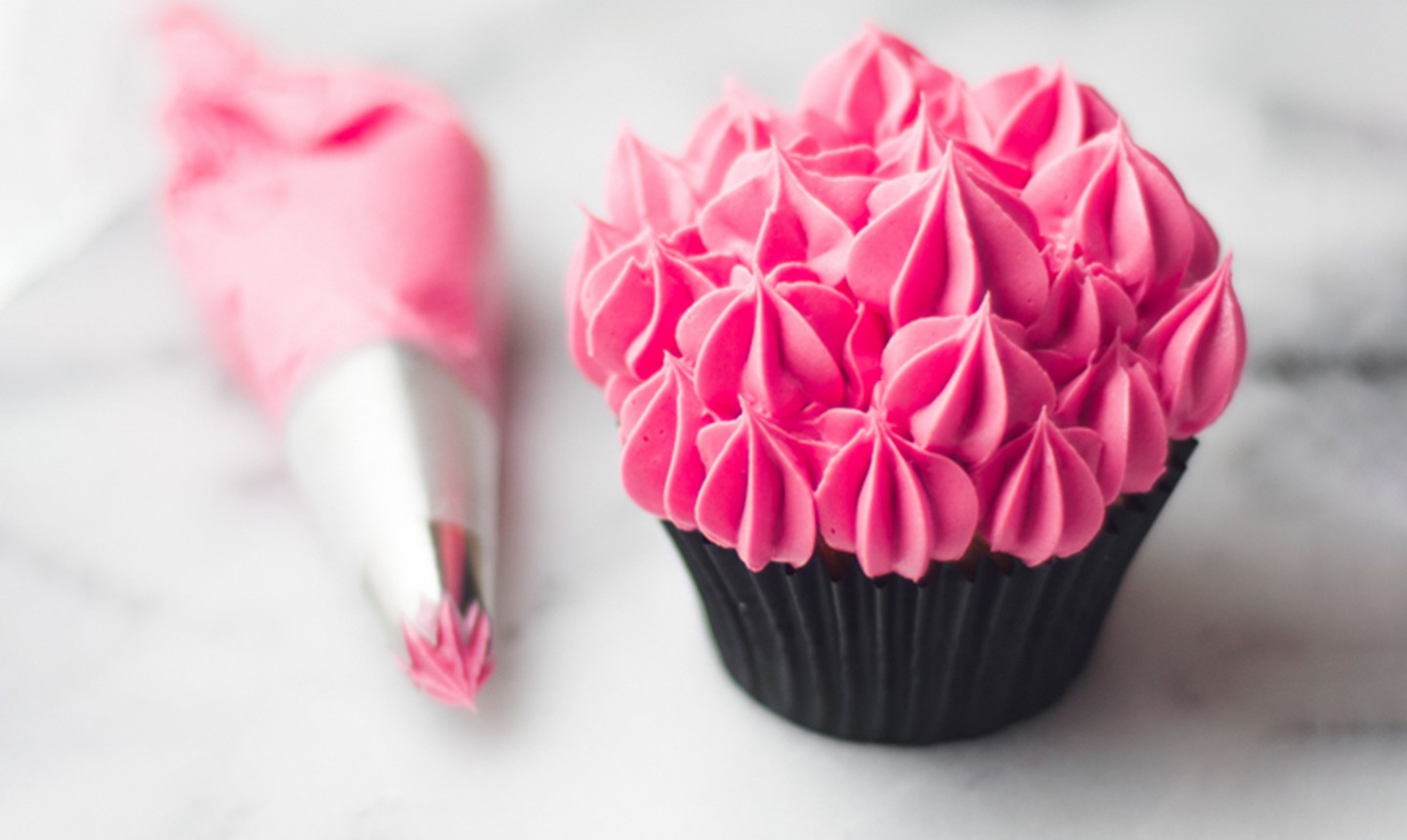 Fill a piping bag fitted with the star tip with your tinted buttercream. Pipe peaks of buttercream on top of the cupcakes. You can do all one color or alternate with others for a rainbow effect.
3. Make Monster Eyes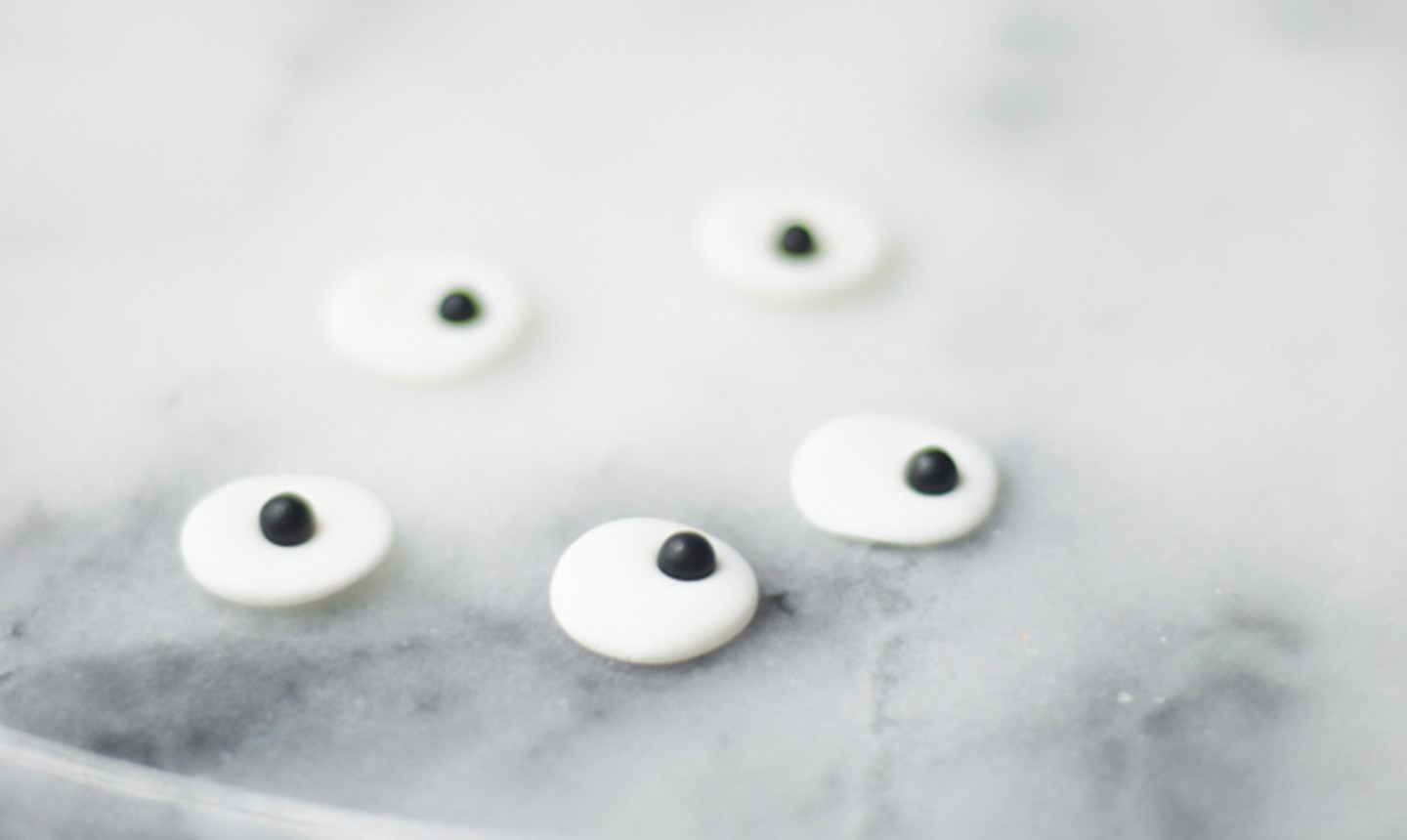 Make small- and medium-sized balls with white fondant, then roll them out flat.
Pro Tip: It's totally fine if all the balls are different sizes. It helps dial up the monster look!
Use a little bit of edible glue to attach a black sugar pearl sprinkle onto each piece of white fondant. You could also use edible paint or edible ink markers.
4. Create the Final Look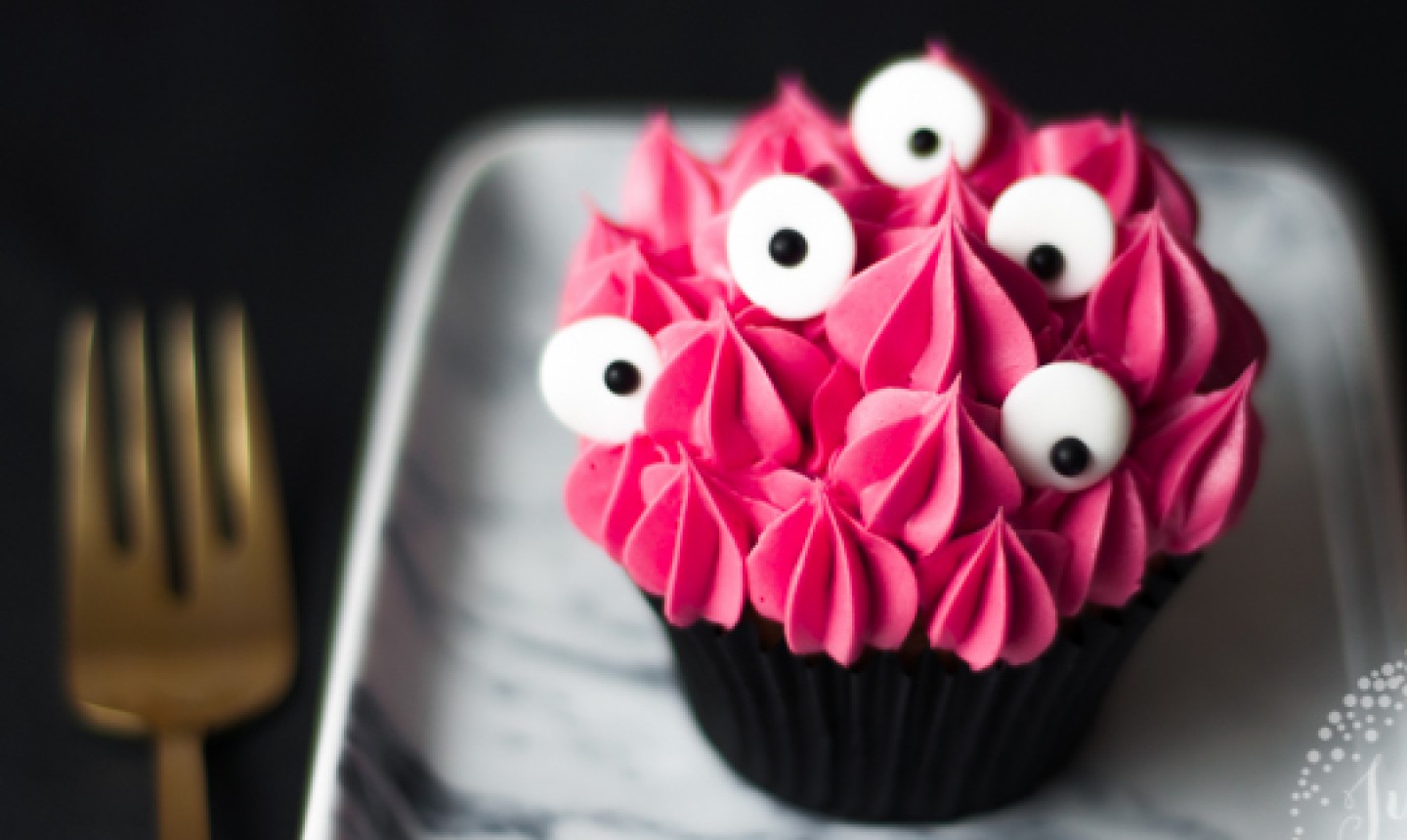 Place the monster eyeballs all over your cupcake and — voilà! — you've got yourself a monster.