While there isn't always a clear-cut gauge for what makes a quilt "modern" rather than "traditional," many modern quilts tend to feature bold colors and graphic designs. These characteristics are actually perfect for Christmas quilts.
The holidays contain so many classic symbols, from trees to stars to snowflakes to reindeer, that it's easy to find creative inspiration!
Here's a roundup of modern Christmas quilts and quilted projects with a graphic style: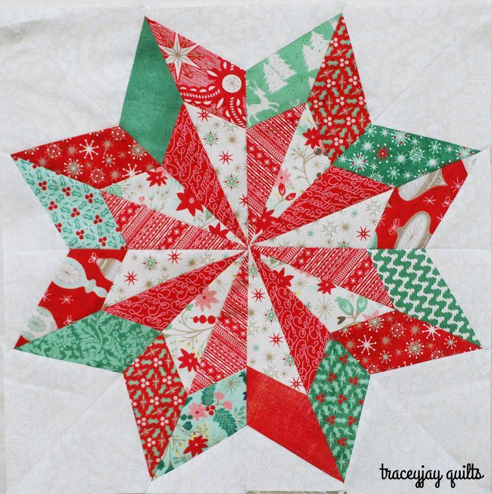 via Craftsy member traceyjay
Stars and snowflakes
Christmas stars and snowflakes are hallmark icons of the season. I recently made a holiday mug rug with a classic eight-point star pattern, but I decided to use white and gold low-volume prints. I then hand-quilted it with metallic embroidery floss. The finished product could be interpreted either as a Christmas star or as a snowflake because of the colors I selected. If you work in white or metallic color stories, almost any star pattern could become a snowflake.
Looking for a perfect star pattern or want to learn how to piece with partial or inset seams? Check out Craftsy's Oh My Stars! Six Pieced Blocks class!
If you're a bit more traditional or accurate in your definition of a snowflake pattern, however, there are many out there. Because snowflakes are six-sided in nature, many snowflake blocks are based on hexagons. Paper piecing lends itself well to this design because of the various angles and details, but appliqué snowflakes would be beautiful on a quilt as well.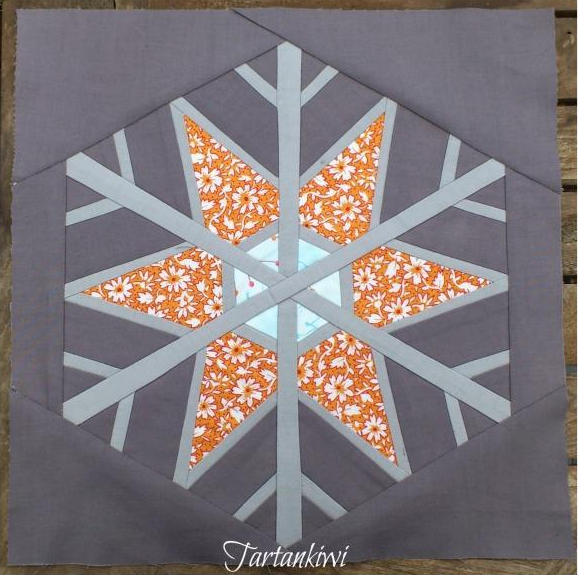 <12-inch Paper Pieced Snowflake pattern via Craftsy member tartankiwi
Christmas trees
Christmas trees are perfect subjects for quilters because we love triangles! There are many, many patterns available for tree-inspired quilts, but there are also some great trees to come from improvisational approaches too. The tree below is appliquéd, and the quilter attached buttons to hang her hand-sewn "ornaments." Other approaches include repetitive blocks to create a forest look, wonky-pieced trees or trees made entirely from fabric selvages.
Photo via Right Sides Together
It's also possible to combine designs. What about enhancing a Christmas tree quilt with a star block on top?
Christmas samplers
If using one or two Christmas symbols in your quilt just isn't cutting it, try creating a sampler. Sampler quilts are a historic, traditional quilting practice where each block represents a different pattern. They're skill-building (and skill-boasting!) projects because they often require different quilt piecing techniques to make. Modern samplers are gaining popularity as well, and the great graphic symbols of the holidays would make a great theme for a modern sampler quilt.
Craftsy member Sewing Under Rainbow has designed a fantastic Christmas sampler pattern that includes block designs like these candles: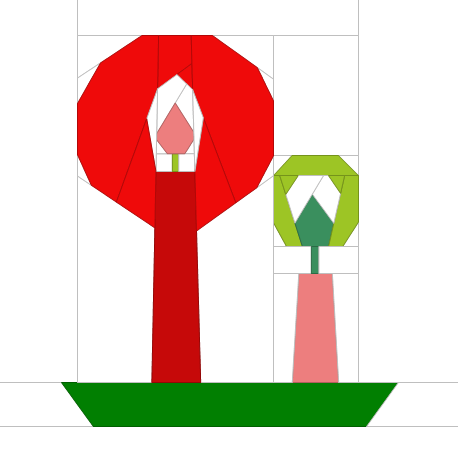 Candles pattern via Craftsy member Sewing Under Rainbow
I'm also a big fan of this pixelated Fair Isle modern Christmas quilt. While not technically a sampler, it does include several holiday motifs like poinsettias, reindeer, and Christmas trees and it builds skills in accurate cutting and strip piecing. Plus, I love how the quilt plays off of the popular "ugly Christmas sweater" motif!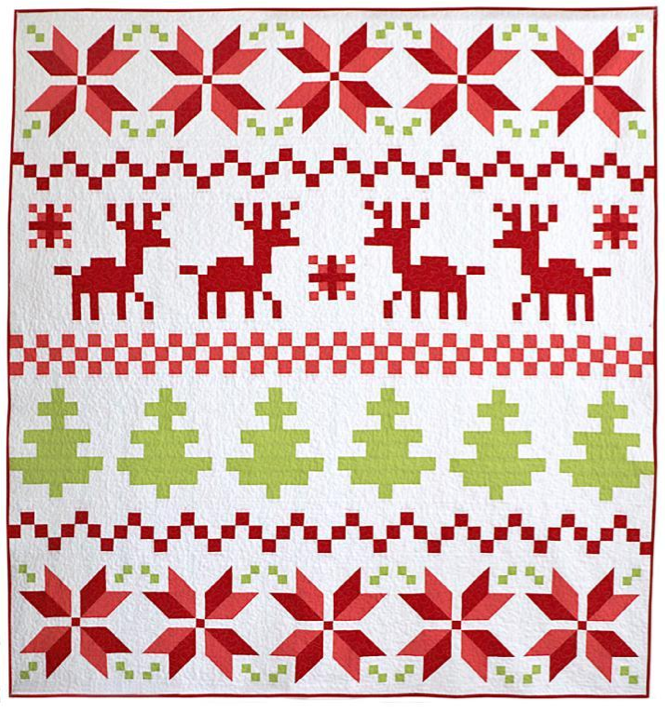 Fair Isle Christmas Quilt pattern via Craftsy member Freshly Pieced
Think outside the quilt
You might not have time to make a whole quilt before Christmas (Or even start one! Who are we kidding?). If time is of the essence, why not create a smaller quilting project?
The holidays are chock-full of opportunities for handmade decor: tree skirts, wall hangings, mug rugs, stockings and table runners all offer great opportunities for bringing a graphic holiday approach to your quilting.
For example, I love the geometric structure of this peppermint-inspired table runner. All of these projects show a wide range of possible inspiration for modern Christmas quilts (and other projects too).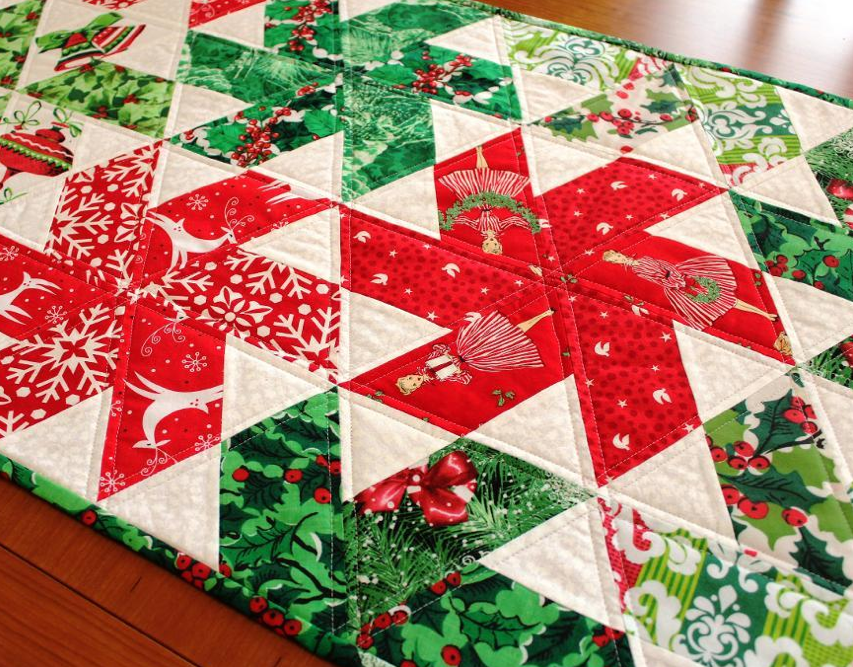 Photo via Craftsy member NanaJeanFL
Happy holidays, and happy sewing!
What are some unexpected sources of inspiration you've found for your holiday projects?