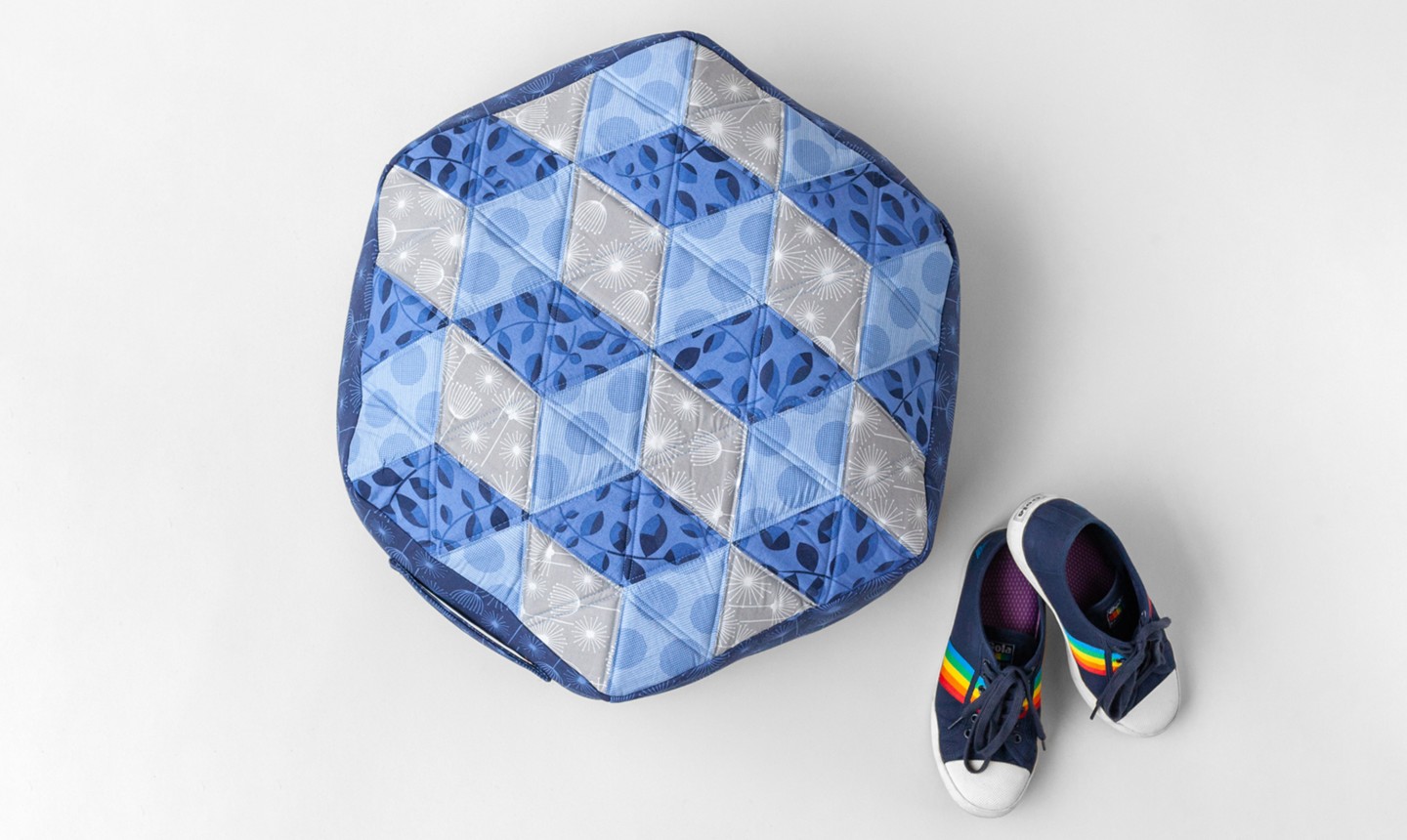 English paper piecing, or EPP, is a classic quilting technique that never gets old. It involves wrapping fabric around a paper piece to stabilize and form a specific shape — usually hexagons — then basting and sewing by hand. It's a fun, yet simple way to create complex quilt blocks, and it's super easy to incorporate the technique into a ton of different projects. And since many EPP projects are comprised of little pieces of fabric, they're perfect to take on whenever your fabric stash starts to overflow juuust a smidge.
Now here's the fun part: choosing a project! If you aren't sure which one you want to tackle first, let these ideas guide the way.
Start With a Block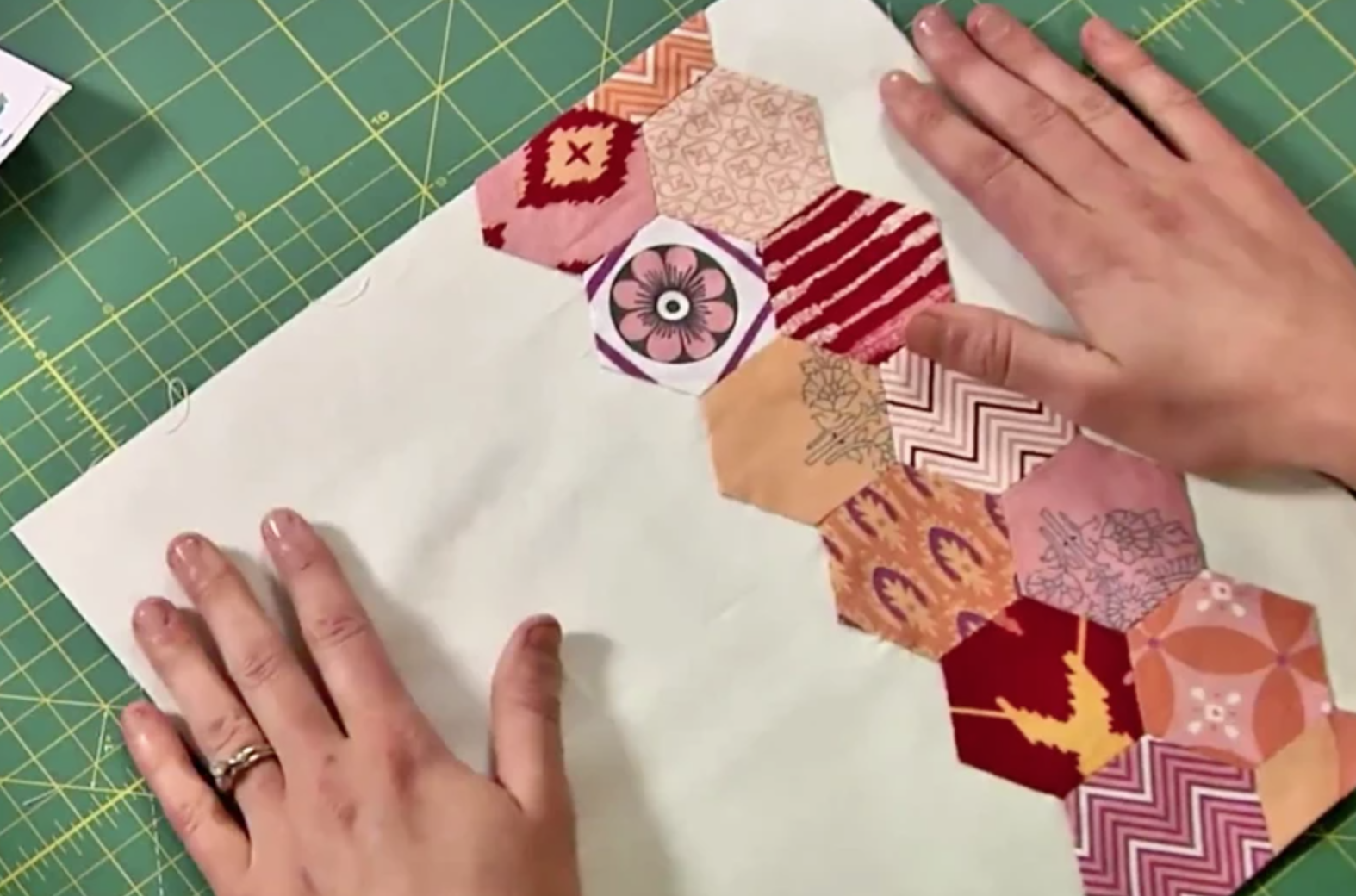 If it's your first time trying EPP, start small with just one quilt block that features the technique. In this lesson you'll learn how to create two hexagon-focused designs, prepare them with basting stitches and applique them in place. (Bonus: Once you're done, you can easily turn that quilt block into a pillow sham, no sweat!)
MAKE IT
Upgrade to a Sampler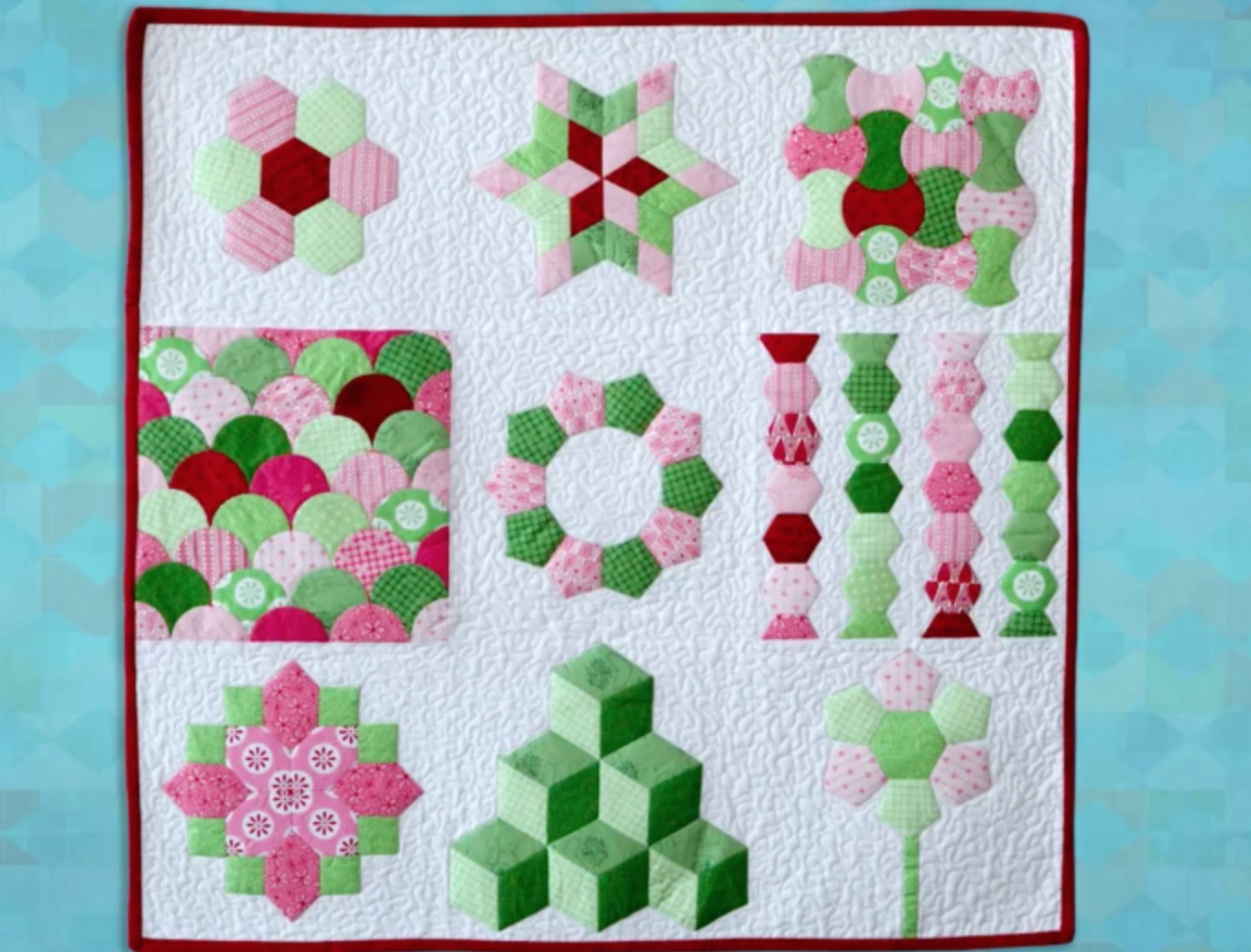 Once you've mastered EPP on a block, level up to a sampler quilt that introduces shapes and piecing methods that go beyond the hexagon. (Pentagons, diamonds and honeycombs, oh my!) The modern techniques taught in this class also take the hassle out of EPP, using fusible papers to prepare each shape.
MAKE IT
Tackle a Full Quilt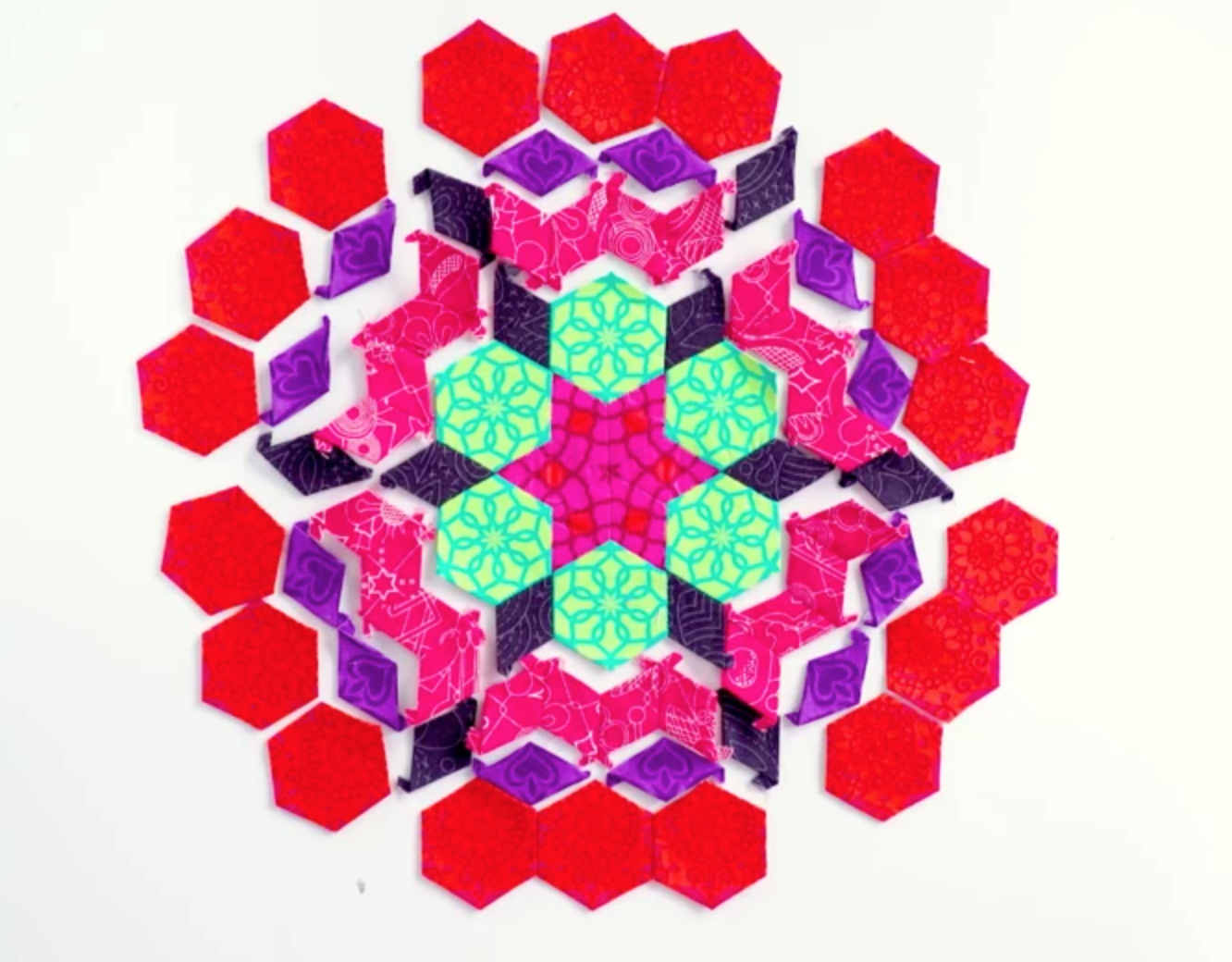 When you're ready to take on a bigger project, complete with fussy cutting and mixing up shapes, this is the quilt to make. Along the way you'll learn the corner tack method — so there are no fancy papers required — and pick up tricks that help you manipulate shapes into a gorgeous kaleidoscope effect.
MAKE IT
Take On a Floor Pillow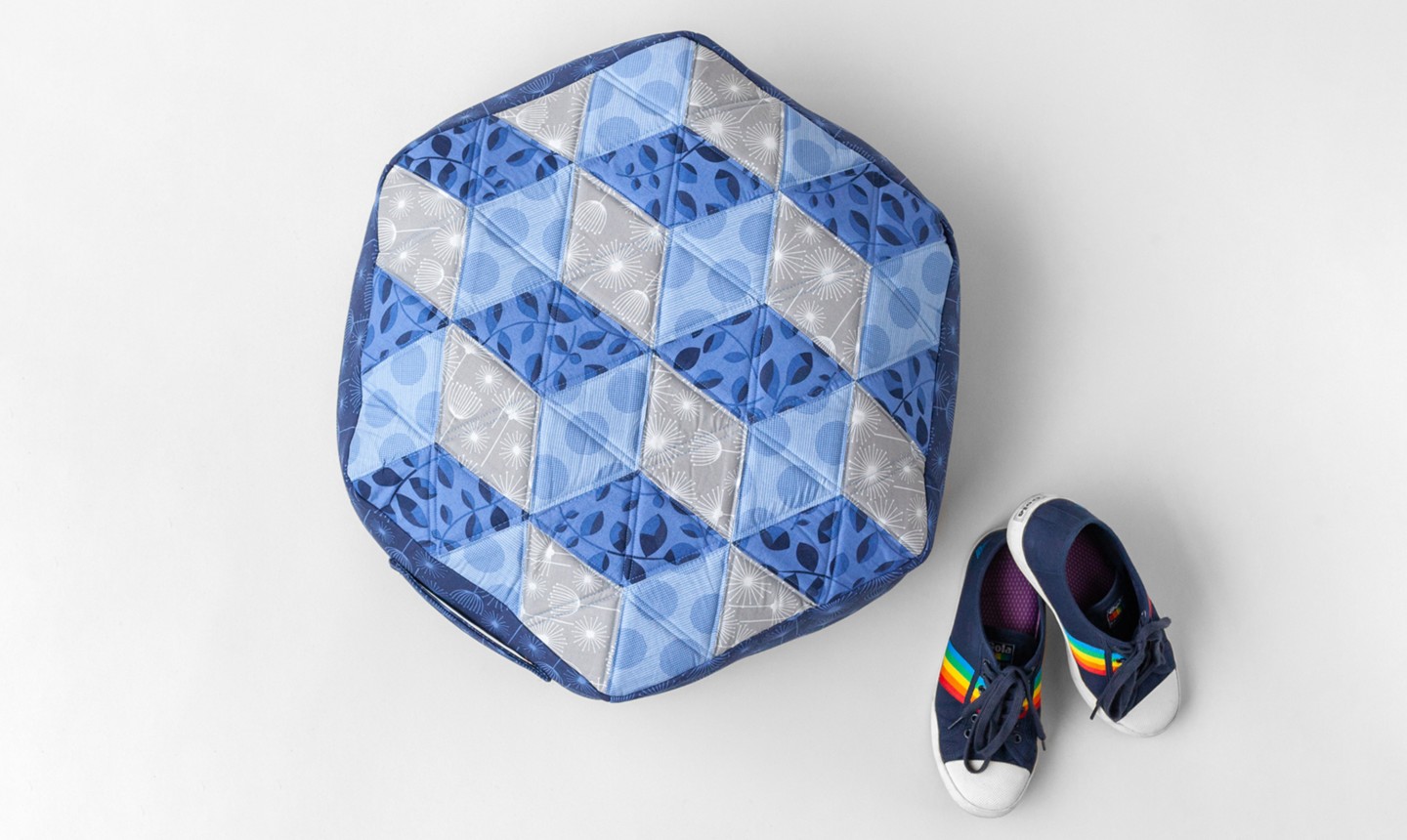 Quilts aren't the only projects you can make with EPP. This floor pillow incorporates both star and hexagon shapes, adding tons of dimension to your design. You'll also learn the invisible ladder stitch, so you'll feel like a boss when that final closed seam disappears.
MAKE IT